Erika prepares to delve into the criminal mind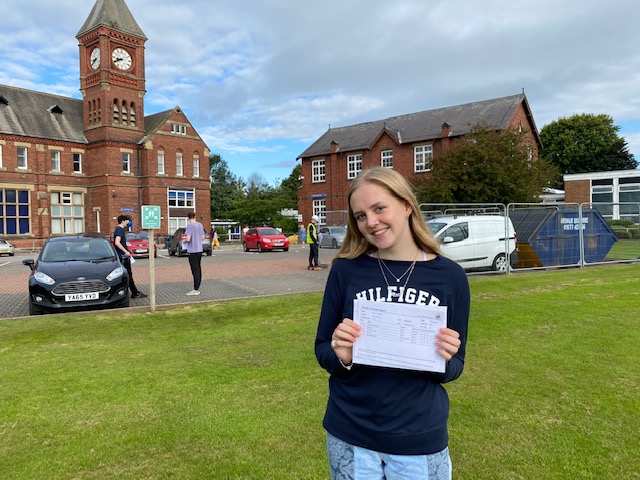 AN RGS student hopes to delve into the criminal mind after achieving top A-level grades to secure her place on a forensic science degree course.
Erika Phillips, from North Stainley, gained three As in biology, chemistry and psychology, a B in art and an A* in her extended project qualification (EPQ).
The 18-year-old, who confesses she has had a longstanding fascination for crime documentaries, will study forensic science and criminology at Keele University.
"I've been fascinated with CSI since I was a young child. My mum always had an interest in true crime documentaries, so I was exposed to it from a young age, which is what drove my passion to learn more about the subject," she explained.
She aims to become a crime scene investigator and help with practical evidence recovery, as well as progressing up the ranks to become a detective, her dream job.
"I always knew I wanted to go into this industry, but since I completed my EPQ on how criminal investigation has advanced over time, as well as studying forensic psychology during my course, my interest in the field solidified."
Working part-time as a waitress, she says studying for A-levels throughout the restrictions imposed by the pandemic was tough: "Having to adapt to the completely new way the pandemic altered our learning at arguably the most vital point in our education - having to keep pushing through my studies alone at home, away from the support of the teachers and other school staff, was by far the biggest mental and physical barrier I have ever had to overcome."
But she added: "I'm really proud of myself and my peers due to the way we've been able to show our strength and perseverance through such an unusual and challenging time in our education. I can't wait to see what this next chapter in my life holds and I'm super excited to get going!"