Fallen trees inspire students to branch out in business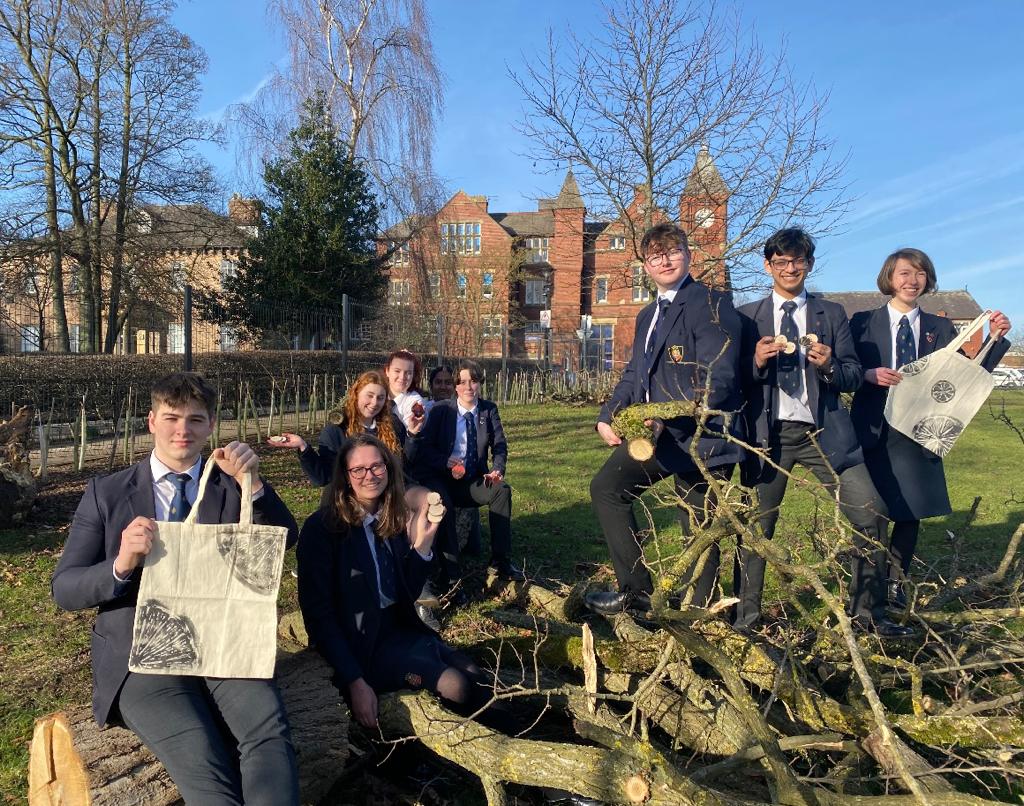 Creative Ripon Grammar School students are growing a business from storm damaged trees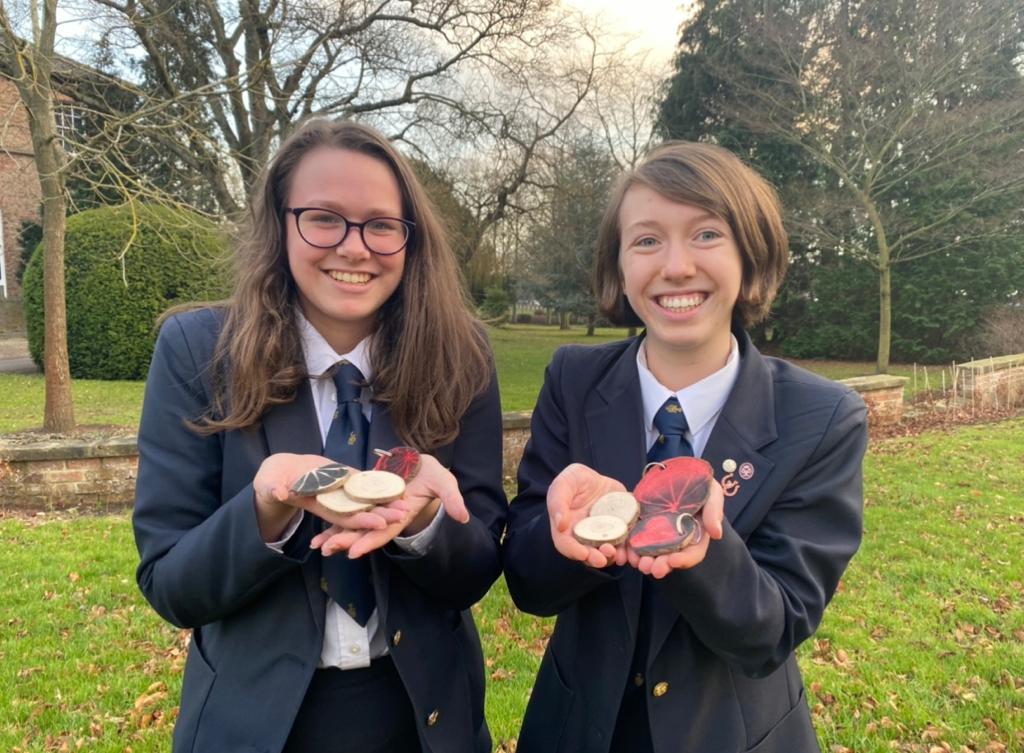 ENTERPRISING sixth form students concerned about the amount of waste going into landfill put their principles into action when they saw storm damaged trees in their school grounds and near their homes.
The Ripon Grammar School pupils, who set up their own company to make sustainable, eco-friendly bags, created a side-line making wooden key rings from the fallen branches.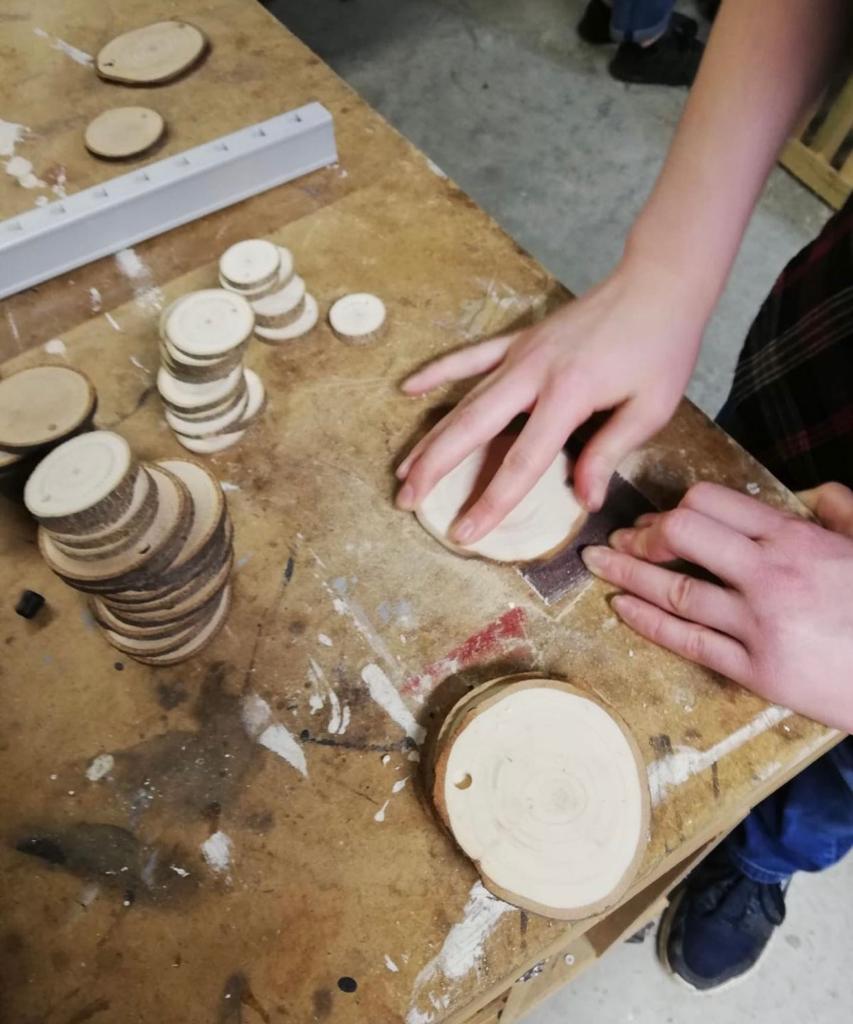 The hand-made key rings, decorated with their student-run Totes My Bag company 'orange slice' logo are now their best seller.
Ellie Currass, assistant managing director, said: "One of our main goals is to promote a sustainable lifestyle to help reduce the amount of products and waste fabric going into landfill. Our tote bags are made from 100 per cent recycled cotton and our keyrings are crafted from reclaimed wood."
The company's sustainability director Ollie Peacock came up with the idea for the key rings after spotting a fallen tree in Sharow, outside Ripon. And when two trees at school came down in a recent storm the students decided they could also put them to good use.
They have now made several hundred pounds profit from selling eco-friendly bags, key rings and also greetings cards in the school foyer at lunchtimes.
Preparing to compete in the Young Enterprise North Yorkshire area final in March, they plan to branch into exam stationery kits, jewellery and badges, in addition to developing new bag designs.
One of their proudest moments was bagging the Best Teamwork prize after attending the Asda Young Enterprise Trade Fair in Harrogate in December: "It gave us a brilliant opportunity to practise sales techniques and interact with the public as well as giving us a sneak peek at some of our competition! We made a good profit and are very proud," said Ellie.
"We have gained valuable skills such as teamwork, professionalism, time management and the all-important ability to compromise."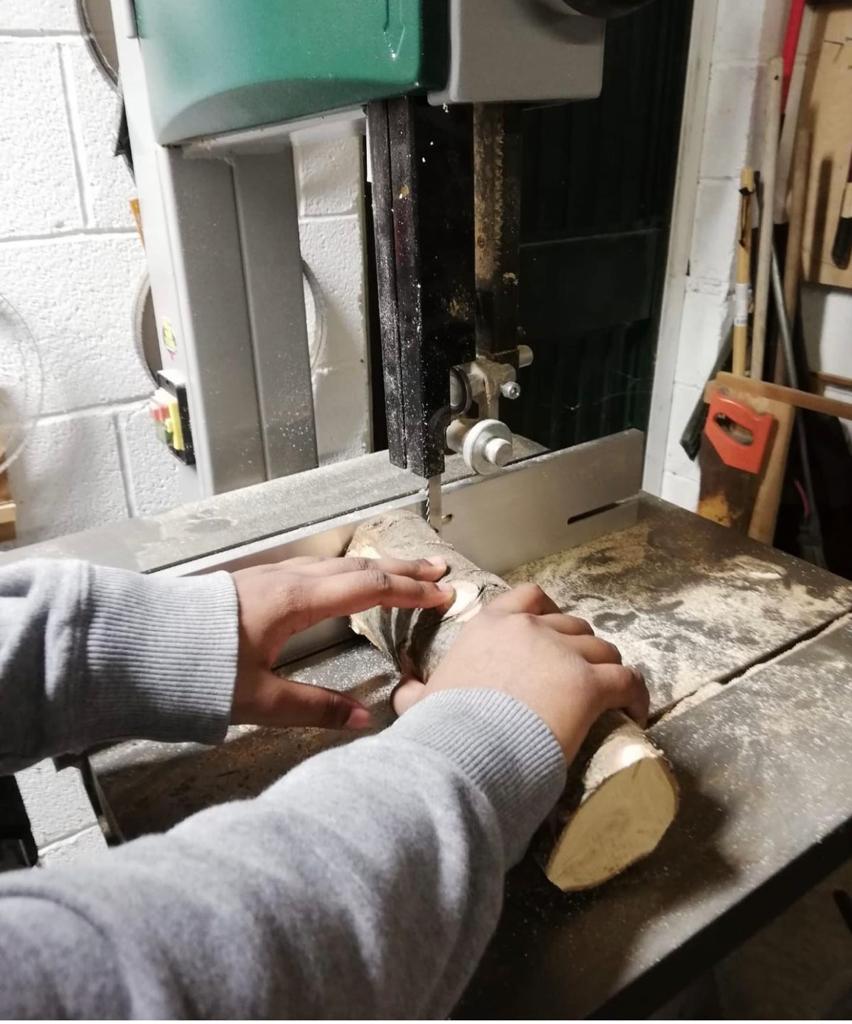 Financial director Samarth Dasarathi added: "We began in September 2022 as a student company: run by students, for students and feel a strong sense of community within our team and our message."
The Young Enterprise team of nine, led by managing director Lucy Crum, work closely together to hand decorate their bags, using lino prints created by operations director Anna Bradley, and create stencils for the key rings using the school laser cutter
Creative director Neja Mirando, who helped Ollie craft the wood for the key rings, created a digital design for their company's best-selling Christmas cards, which also featured a watercolour painting by RGS head of careers Bob Walker's wife, Jackie.
"The Totes My Bag team would like to give our wholehearted thanks to Mr Walker, without whom none of this would be possible. We are very happy with what we have achieved, grateful to all those who have helped and advised us and excited to see what the future will bring for Totes My Bag," said Ellie.
See more on Instagram @totes_mybag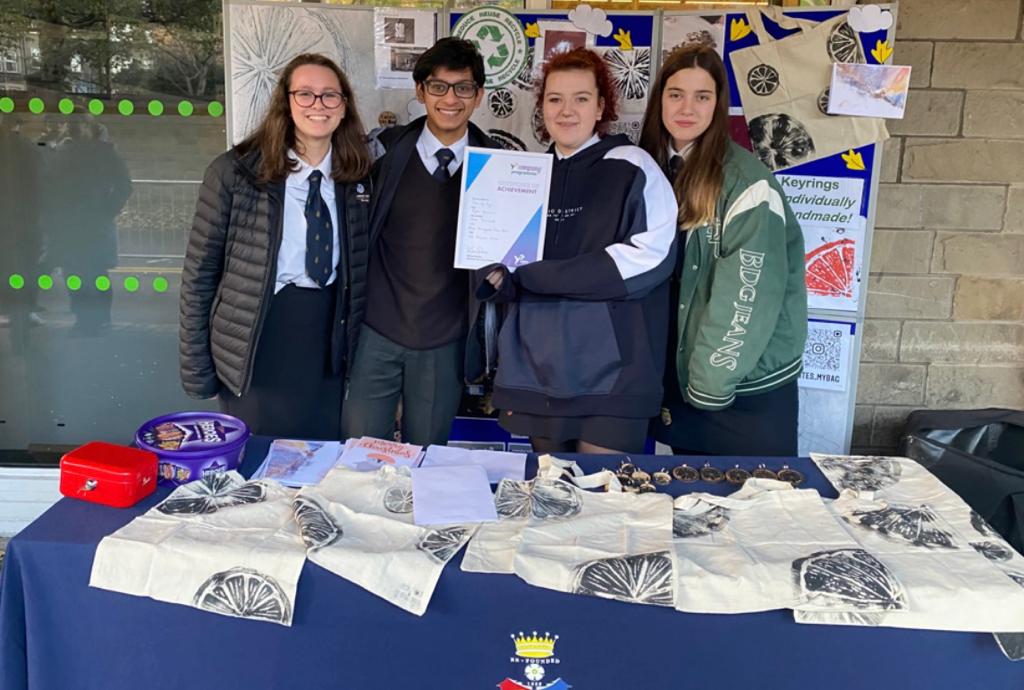 Lucy and team members with their award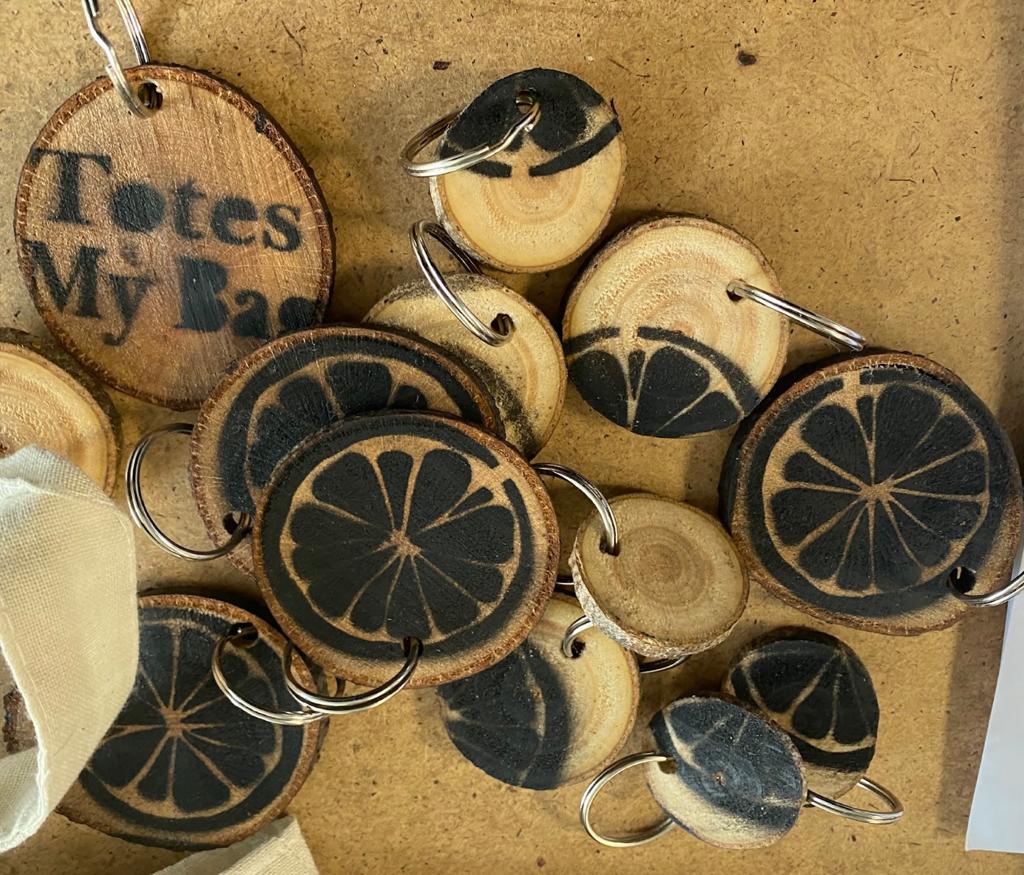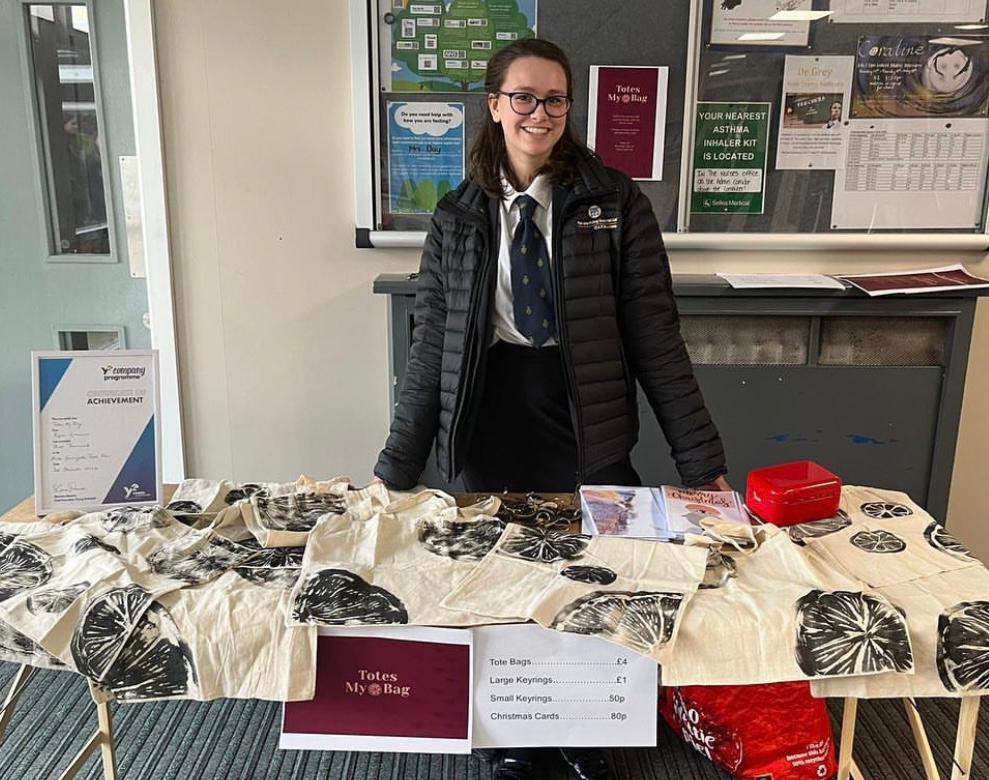 The school stall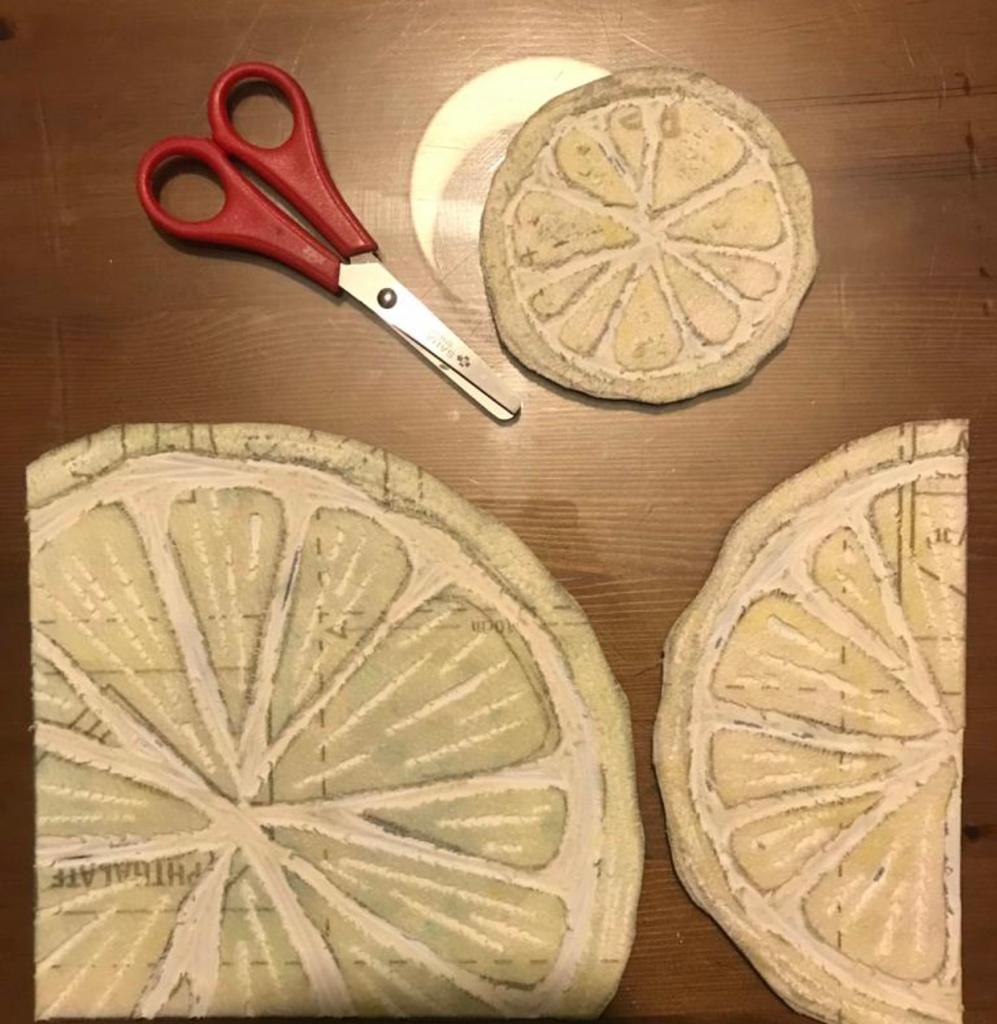 The lino prints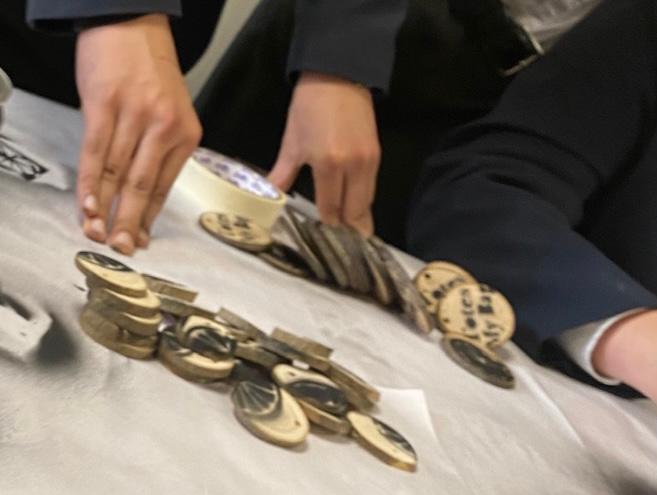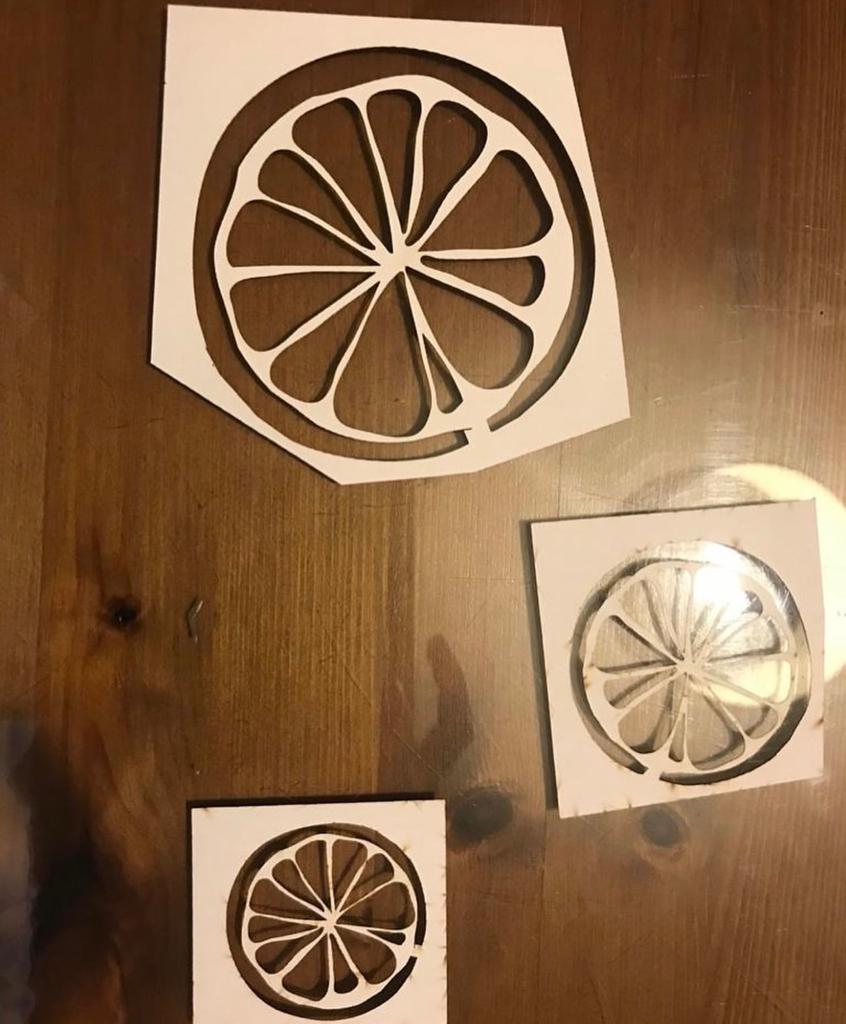 Stencils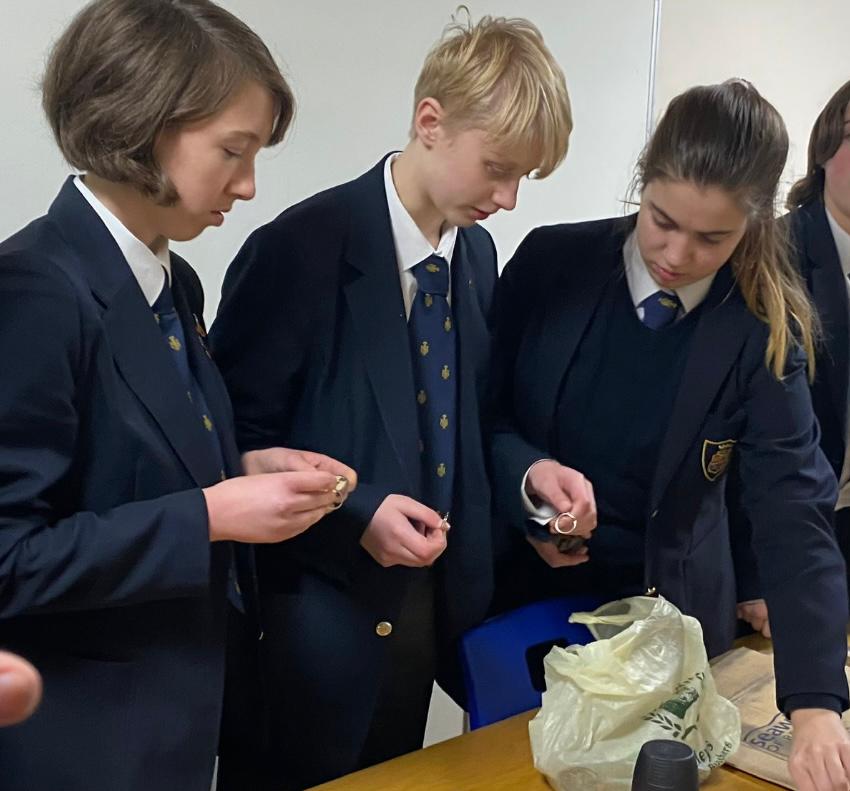 The team at work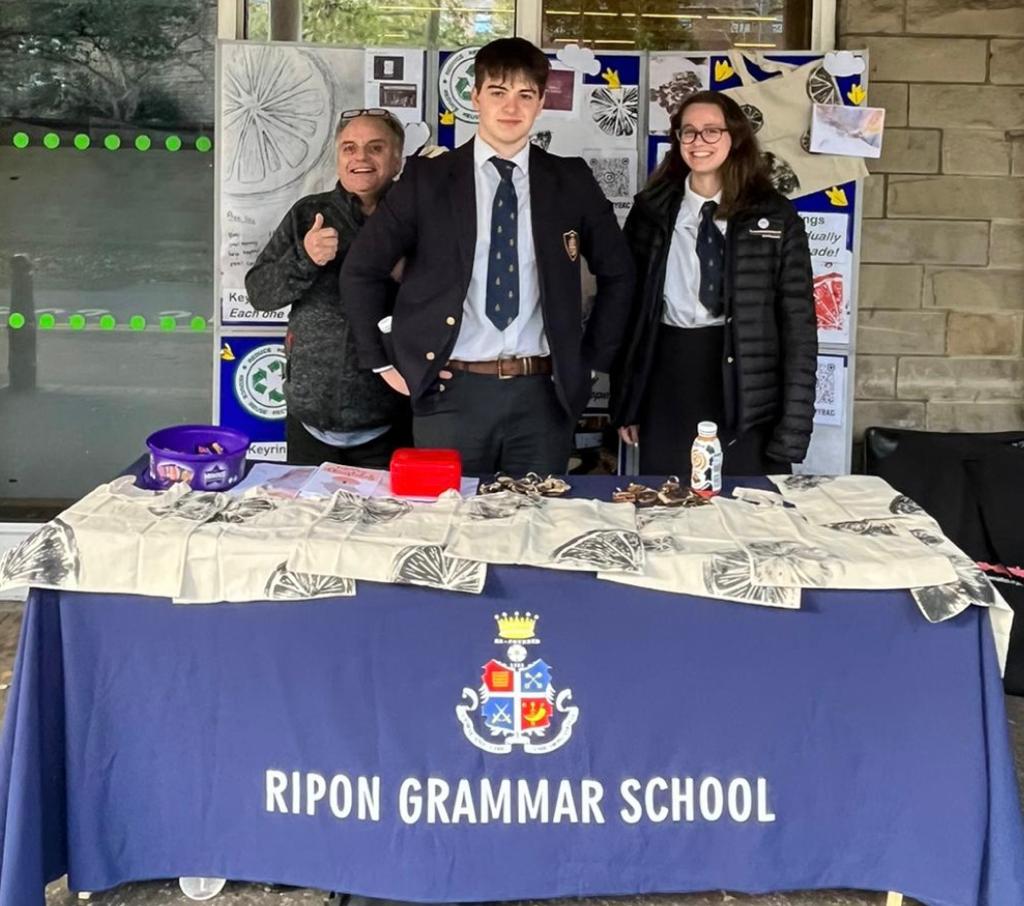 With Mr Walker at the trade fair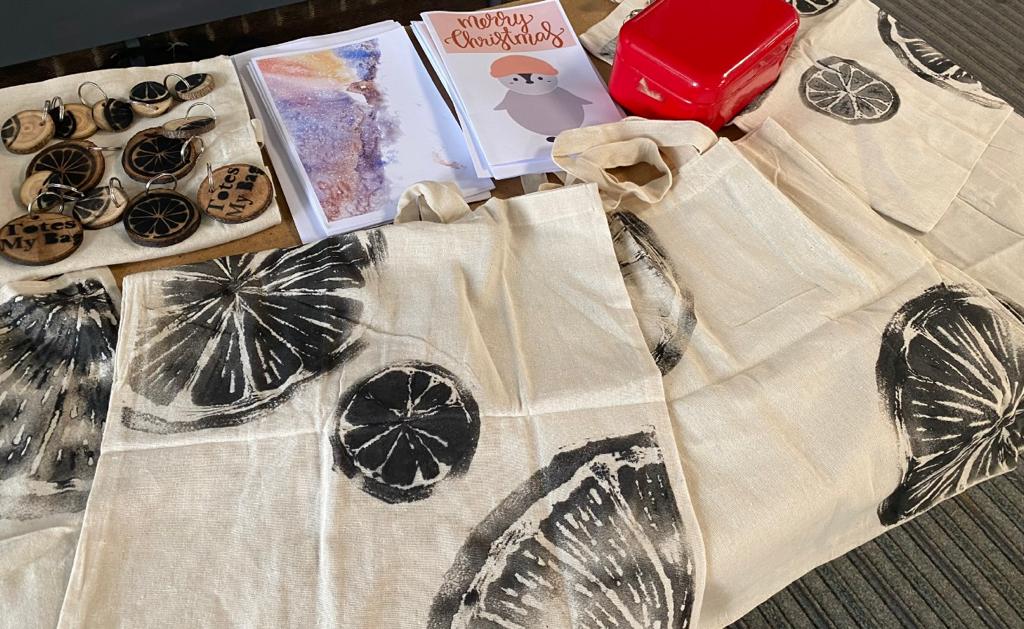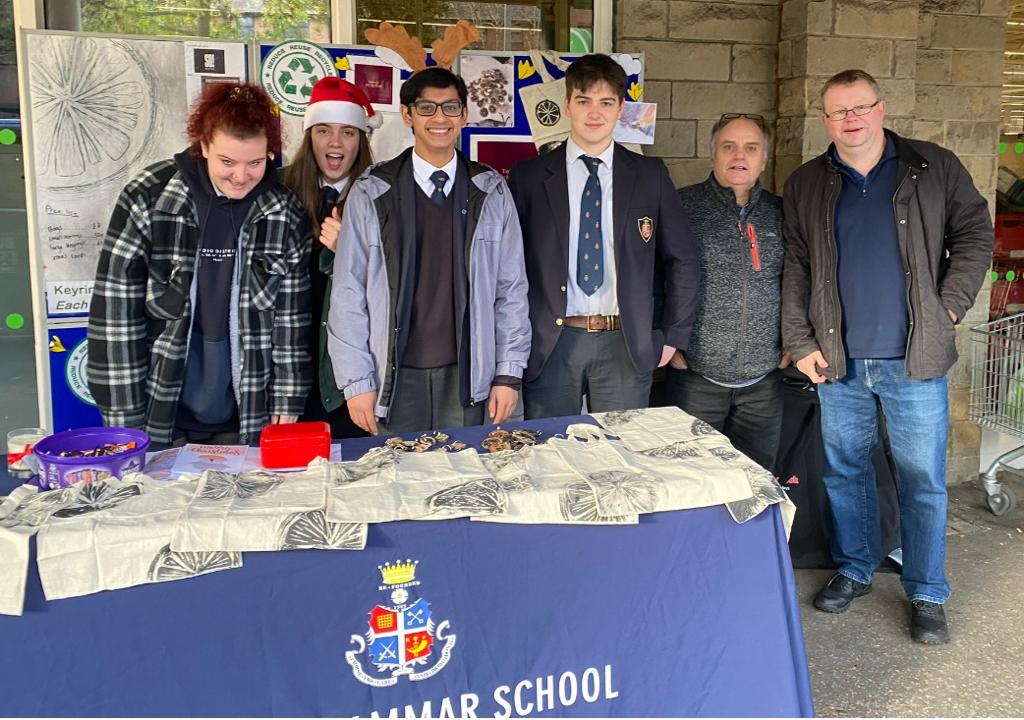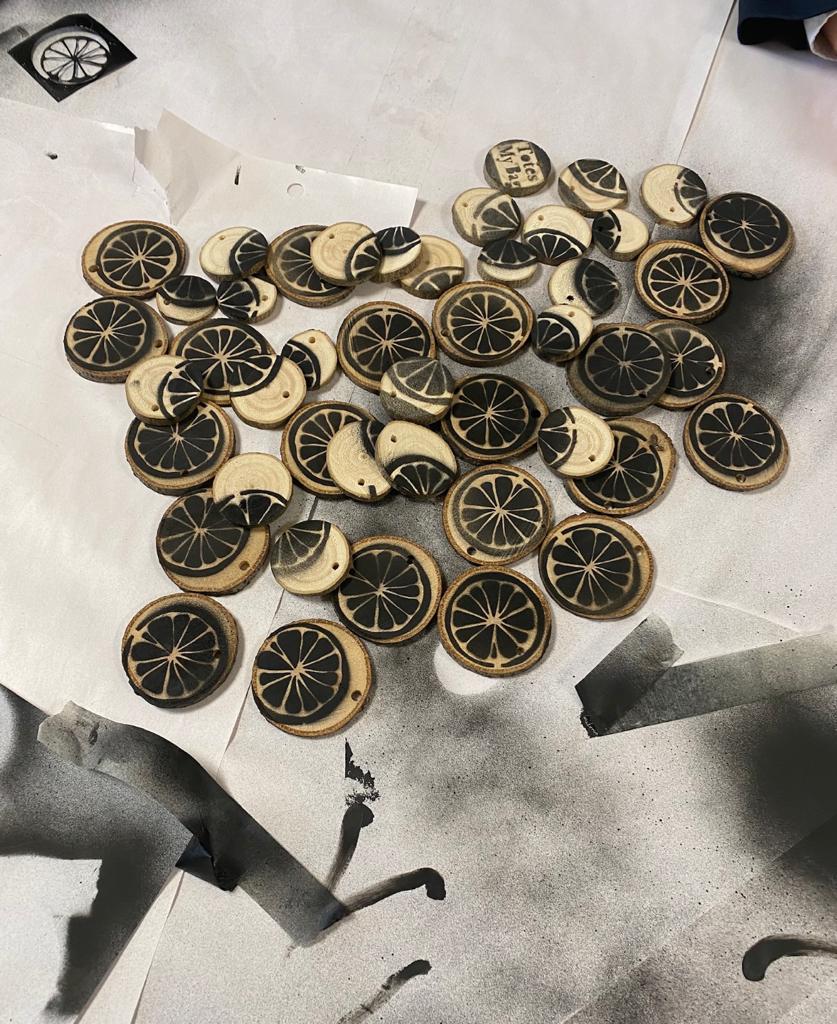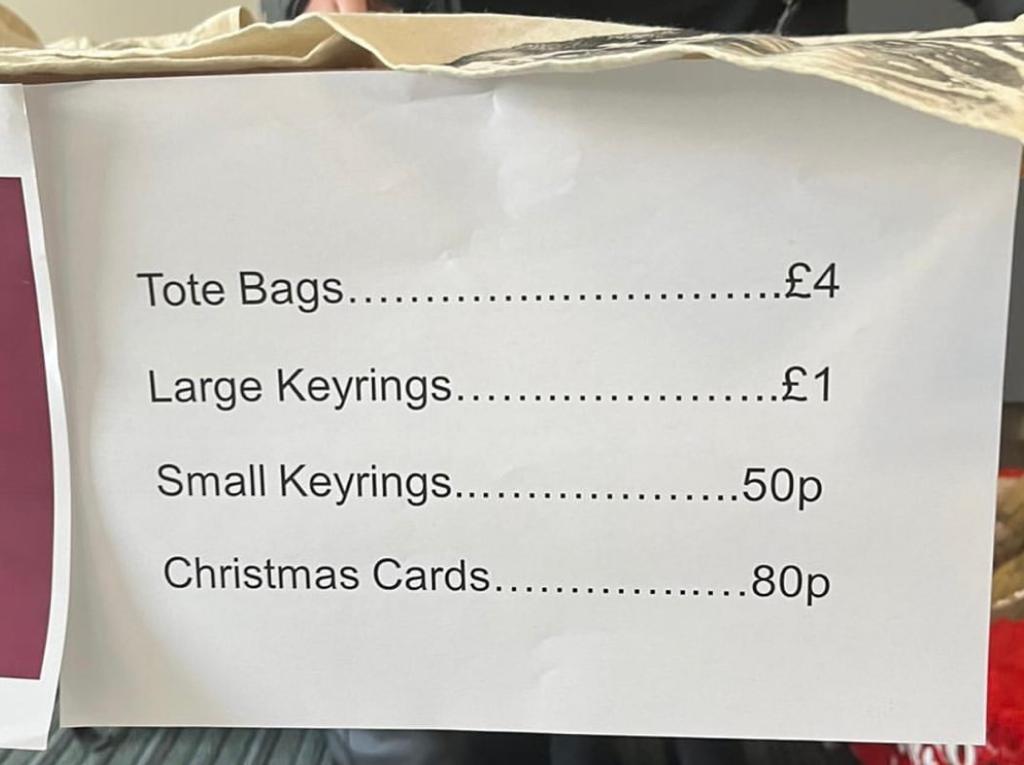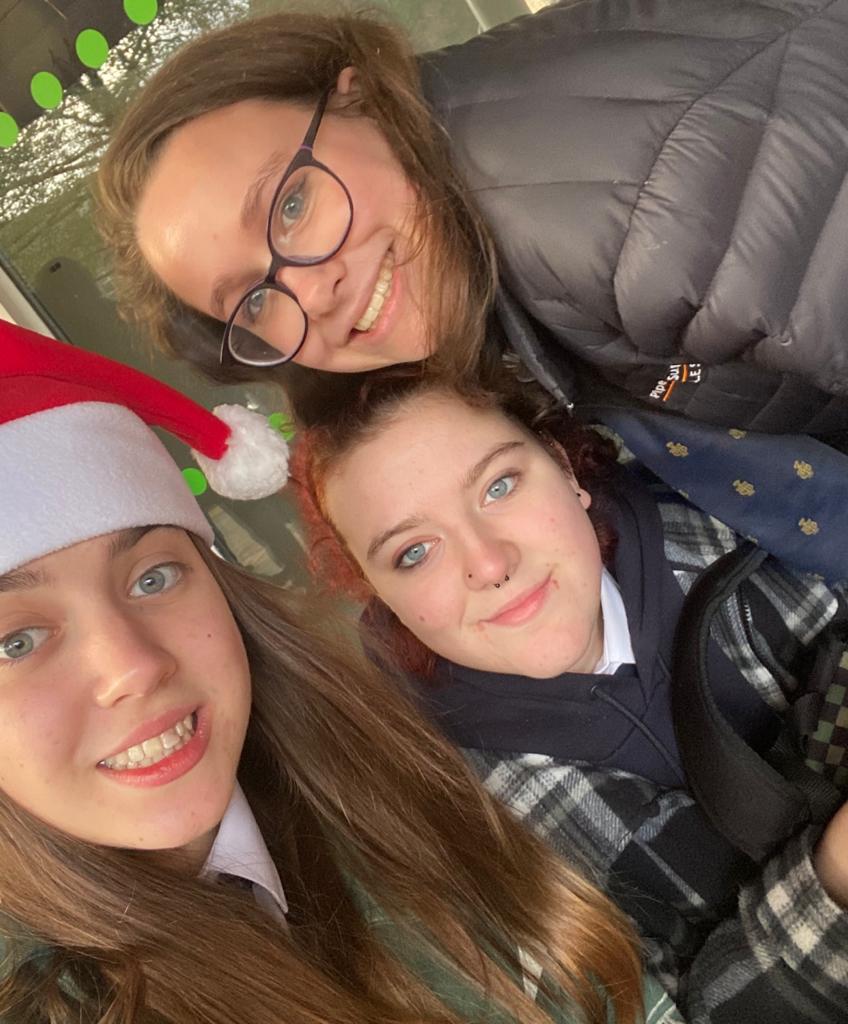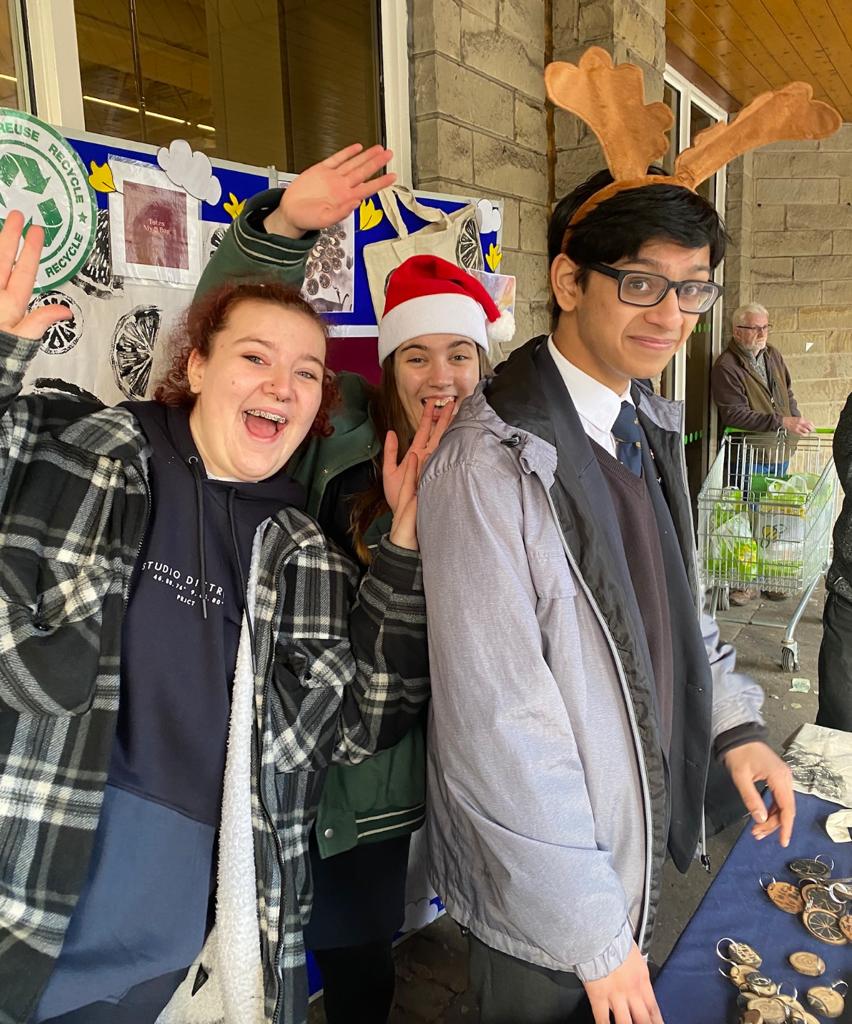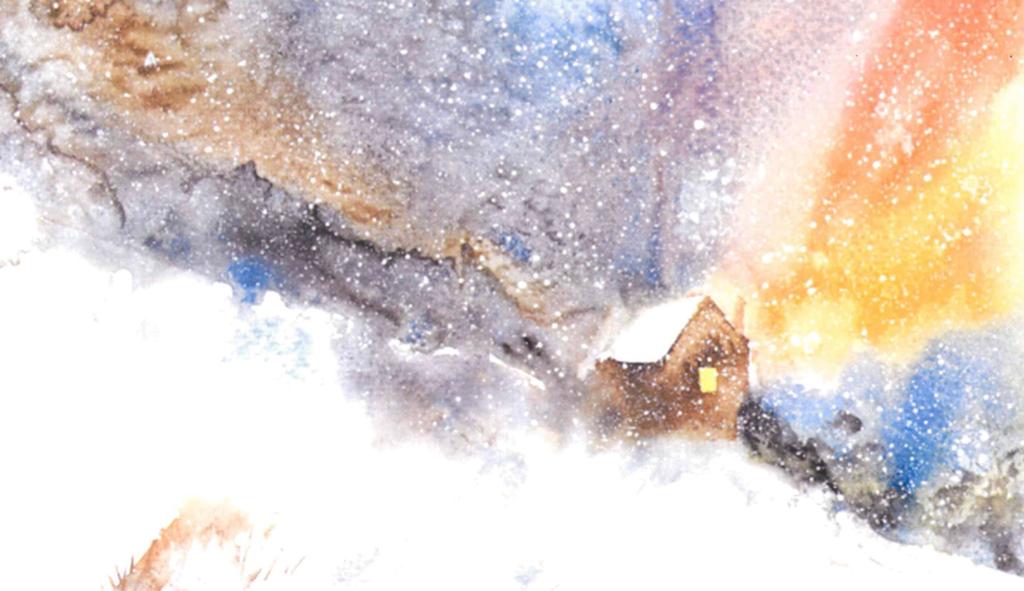 Mrs Walker's greetings card design