First marathon run raises £1,000 for Charity Week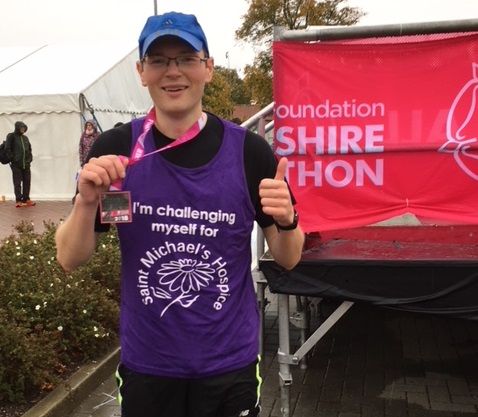 RIPON Grammar School history teacher David Bruce ran the Yorkshire Marathon in an impressive 4hrs 1min to raise around £1,000 for St Michael's Hospice ahead of this year's Charity Week which starts on October 22.
First-time marathon runner Mr Bruce says he was inspired by his courageous and thoughtful pupils, some of whom have had personal experience of the valuable work of the Harrogate hospice.
Students at the school raise more than £10,000 for charity every year by organising a series of popular events, such as performances, competitions, raffles, stalls and non-uniform day.
But the worthy cause behind the fun and games is never forgotten.
Mr Bruce said: "St Michael's is a charity that has helped countless people in the local area, including pupils and families within our school community.
"As a teacher at the school and a marathon novice, I am hoping the donations I receive will help them make a running start to help ensure this brilliant charity continues its vital and varied work in the Ripon and Harrogate area."
St Michael's Hospice needs to raise £5m annually to help provide extra support for people with a variety of terminal illnesses. It also offers bereavement support services for families.
Mr Bruce's JustGiving page is: www.justgiving.com/fundraising/brucerunsyorkshire.
Caption: Mr Bruce pictured with his medal