First-time poet wins high praise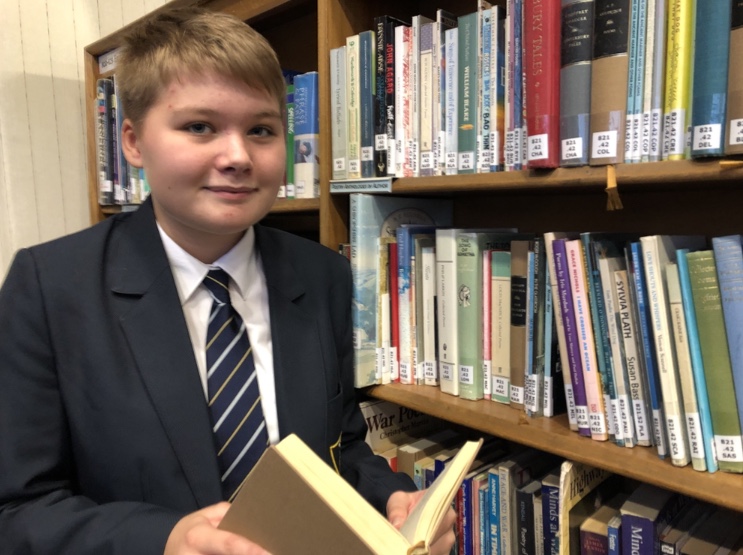 A RIPON Grammar School student who entered the first poem he has ever written into a competition has won high praise from a distinguished professor of poetry.
Dr Paul Hullah described Ronnie Mann's prize-winning poem, Pigeons, as 'brilliant' and said he would love to read more of his work: "It's a very special poem, elegant and masterful. I love it. It is publishable as it is."
Ronnie's poem was selected from a particularly strong field of 120 entries from fourth and fifth form students as the winner of this year's RGS Hullah Poetry Trophy competition, which has been running since 2014.
Elizabeth Whitaker, Zoe Williams and Sophie Pointon were also very highly commended for their poems, The Fall, Growing Up and We Breathe A Wind, while Alfred Hutchinson, Rebecca Edwards and Alice Ward were highly commended for Home Sweet Home, The Stretch Home and Storm.
Dr Hullah, professor of poetry at Tokyo's Meiji Gakuin University, said: "This year's selection is the strongest body of work I have yet had the pleasure of receiving. Not a weak one among them."
Hoping to study films at university, Ronnie, 15, from Ripon, regularly writes film reviews but had never written a poem before: "I thought I'd give it a shot. I didn't think I did very well. I was surprised."
With the theme of this year's competition being the magic and marvel of the mundane, Ronnie explained: "I thought about things we take for granted in everyday life, man-made things as well as things in nature."
Former RGS student and acclaimed poet and author Dr Hullah revealed: "After a single reading, Ronnie's beautiful piece stuck in my head all day, and the next day, and it remains. The last line's a masterstroke."
Zoe, 15, from Brearton, who enjoys writing and hopes to study law or politics, philosophy & economics at university explained her very highly commended poem: "It was inspired by how your mindset in relation to the world around you changes as you grow up and you become less open."
Sophie, 15, from Thirsk, who hopes to study biological sciences or zoology at university, says her poem is about our ancestors and how the people who came before us have shaped the world we live in today.
Elizabeth, 15, of Low Grantley, who wants to be a travel writer or join the Army, wrote about how people generalise about students her age : "They don't understand our motives or what we want, or about us being average but at the same time being exceptional without anyone really knowing."
This year, students benefited from taking part in poetry workshops organised by the English department with acclaimed Teesside author and poet Andy Croft before submitting their entries.
Dr Hullah commented on the final shortlist of twenty poems: "It was very clear the students had been given some recent useful instruction as to poetic form and rhetoric. Students and the staff who coached them really must be congratulated this time round. It is such a joy to witness such talent getting an outlet in this venture."
"Please tell all the entrants that they have done well and to keep writing. So much potential everywhere."
English teacher Helen Mars added: "It's such a privilege for the pupils to be able to enter the Hullah prize each year: to know that an acclaimed poet and critic like Dr Hullah will pore over their work gives them a great motivation, and his report on the shortlist each year is a delight to read.
"It's also wonderful to raise the profile of poetry in the school as a way of supporting the Ripon Poetry Festival in October, which is organised by Andy Croft. The time and space to redraft, discuss, collaborate and critique is a valuable one, and I'm grateful to our headmaster for his ongoing support."
*See the prizewinning poems below: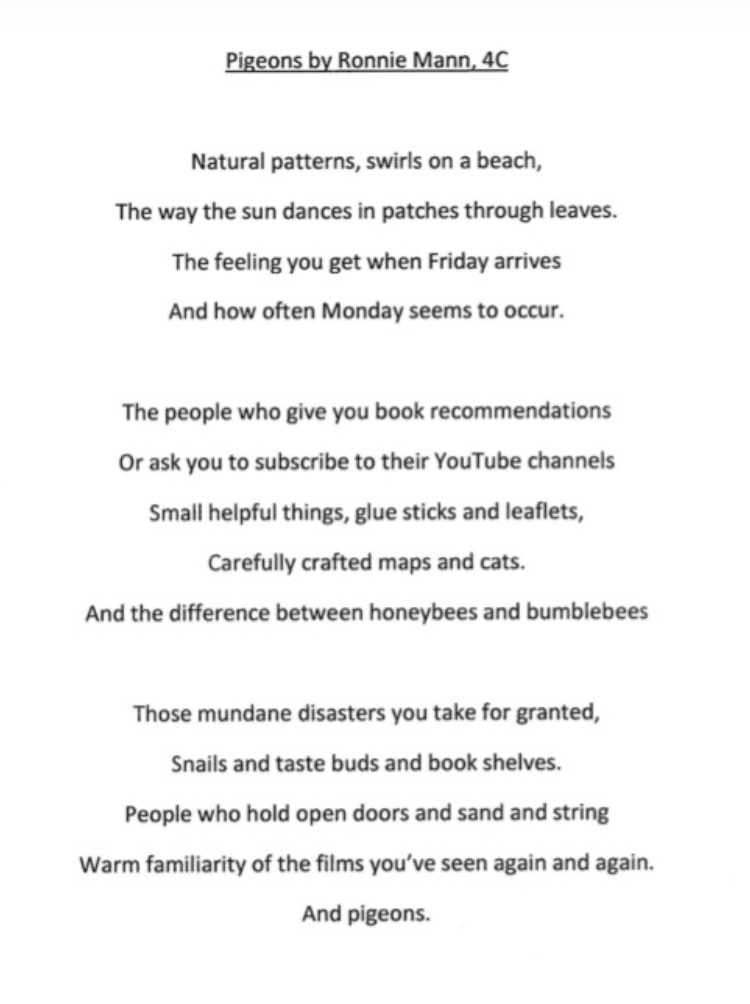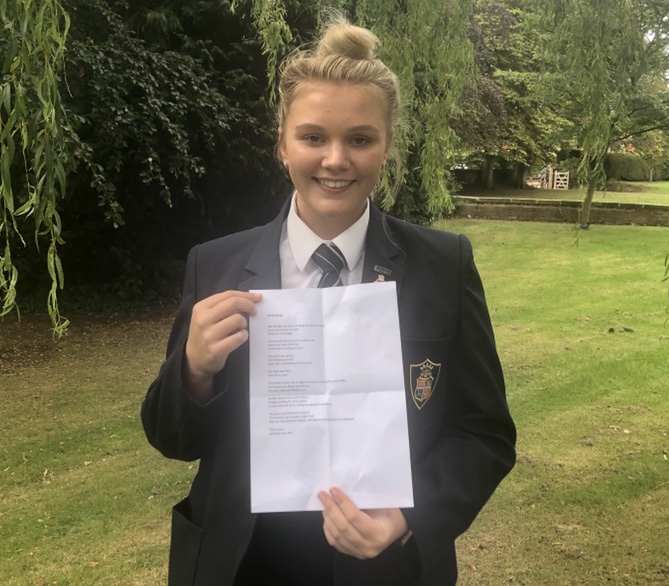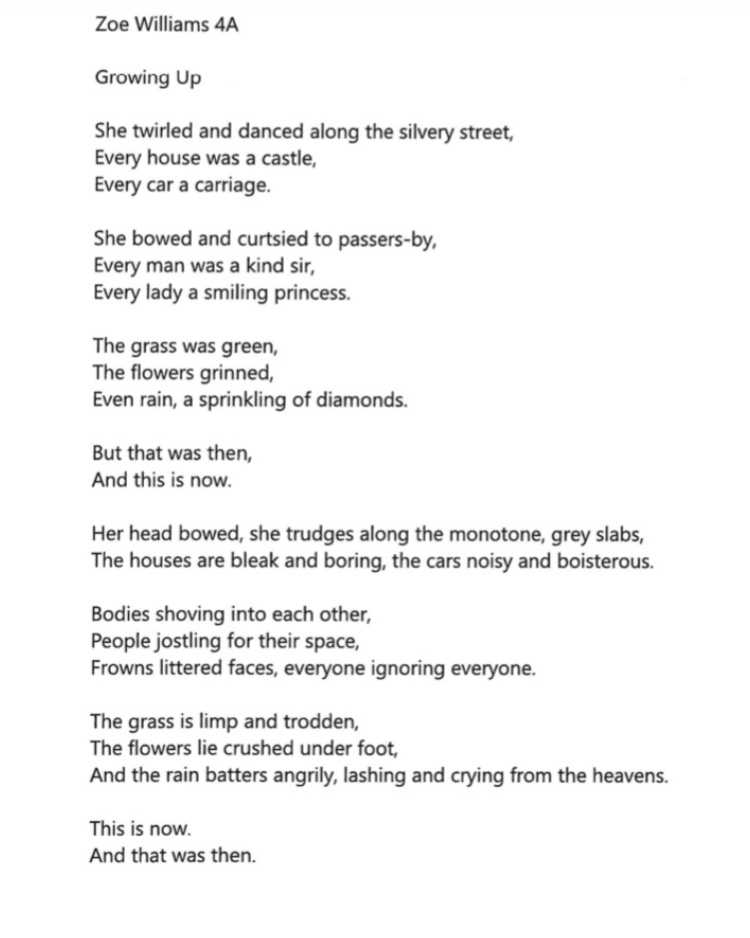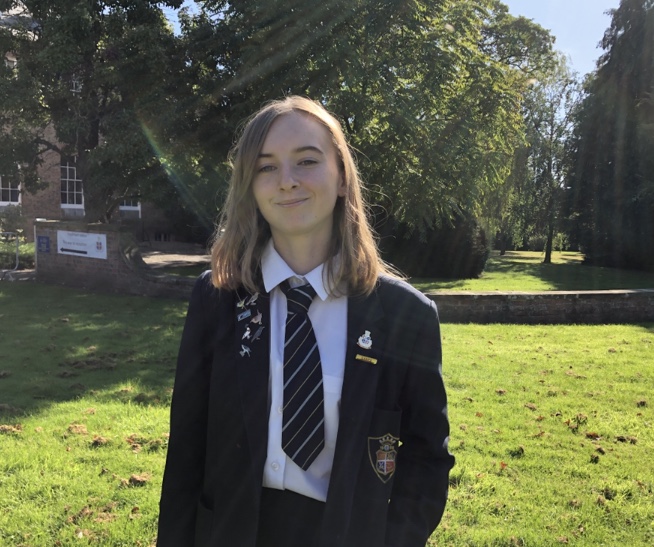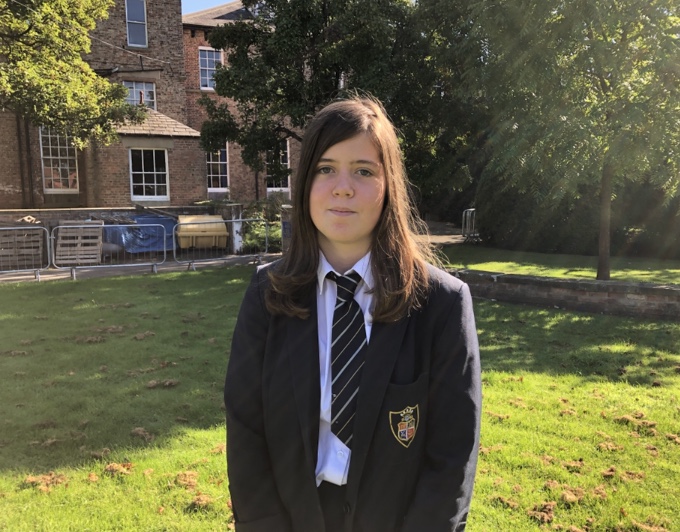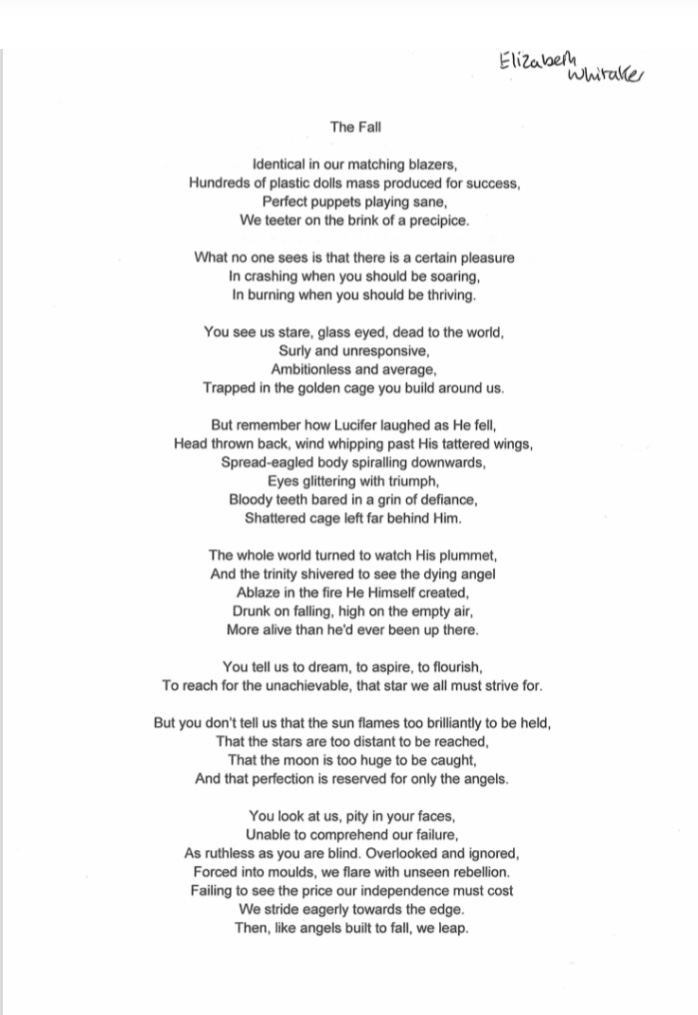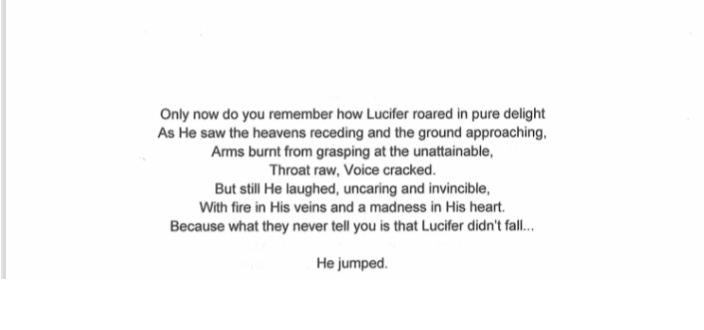 ANOTHER creative student, Isabel Robinson, 14, from Dishforth, won the third form Lodge Prize for poetry last term with a number of masterful compositions inspired by her own feelings.
"My winning poems centre around confusion and questioning and took a slightly dark tone. I rarely ever write about things straightforwardly," she explained.
Isabel, who started writing poetry in Year 7, and also enjoys drawing and painting, says she likes to use metaphors: "My poetry style varies depending on the subject matter. Some rhyme, some don't, some are longer than a page, some are only a few lines long.
"I was delighted to win the poetry prize, it really meant a lot to me to know that people enjoyed reading my poems and thought they were good enough to deserve a prize."
She plans to go to university after RGS and pursue either a medical or artistic career.
See Isabel's poems, below: