Food, glorious food: what students think about new menus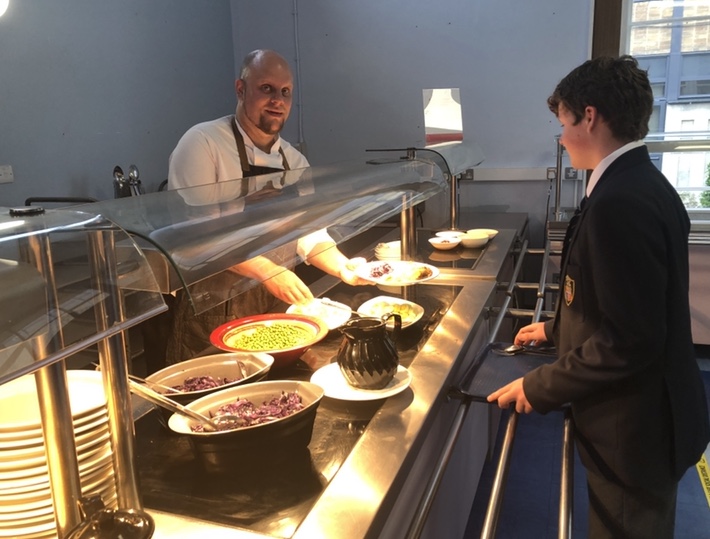 An innovative new catering company has been working with our school chefs to develop a tasty and nutritious range of meals, says sixth former ROMOLA OGUNDAIRO, who reports on what students think about the new menus, which you can view below
THE new catering company provides the best meals and has received positive feedback from students. From breakfast with boarders, to school lunch and boarders' dinner, everything is excellently prepared. Here's what some students have to say:
"I like the variety that is on offer, there's something for everyone including hot meals, paninis, salads and even desserts. I love the boarding meals because they incorporate our suggestions into their meal plan. My favourite meal is the spaghetti Bolognese!"
Isabel Mordue
"Before attending RGS, I couldn't imagine myself liking vegan meals. However, I find myself usually going for the vegan option because it's so delicious. However, if I had an unlimited supply of one of the school's foodstuffs, it would be the pizzas. They are so good! I love the barbecue ones."
Romola Ogundairo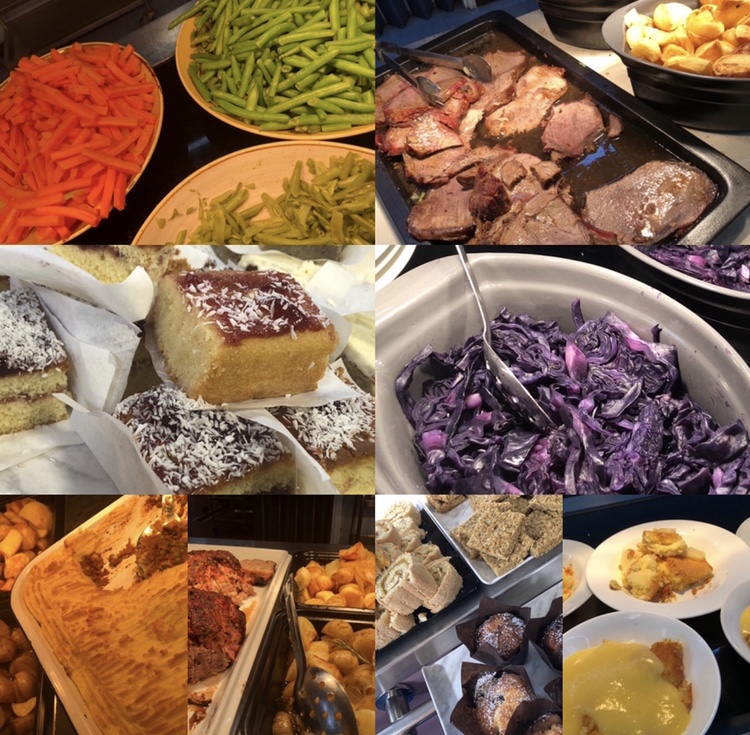 "I really enjoy the fish-and-chip meals; we can choose either battered fish or crispy fish and both are amazing! I can also grab pastries from the sixth form kitchen as there is such a variety of them."
Liberty Robinson
"My favourite meal is the Chinese rice with prawn crackers during dinner. The kitchen staff are extremely friendly and are always open to feedback."
Canada Edu
"I love the new food, especially the pain au chocolat! They taste so good and there is a wider variety of paninis this year which I believe is good because whenever you need to have a quick lunch, paninis are the best option."
India Prendergast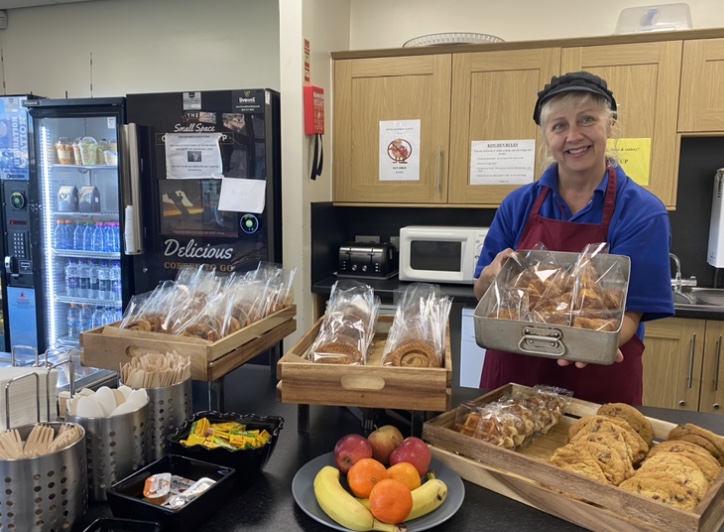 As well as eating in the main restaurant, sixth formers enjoy the convenience of our 'grab and go' cafe in the sixth form centre. Here, they can enjoy everything from freshly baked pastries, biscuits and waffles to fruit, sausage and bacon sandwiches, wraps, paninis, pasta dishes, freshly baked pasties, sausage rolls and spring rolls, from 8.30am to 1.30pm. Sixth formers also have access to drinks and coffee machine plus a small kitchen area containing fridge, microwave, toaster and kettle, where they can make their own snacks.
Harry Fry, 17, a boarder from Bolton Abbey, explained: "I don't tend to use the main canteen as this is so much more convenient if you're just out of a lesson or working in the sixth form centre. It's good value and really tasty."
Kit Saggers, 17, a boarder from Helmsley, agreed: "I enjoy being able to grab food on the go from here as we usually base ourselves in the common room when we're working and it's handy."
Alice Milburn, 17, a boarding student from Scarborough, said that although she enjoys the restaurant, she likes having the option of grabbing something quickly from the cafe: "Particularly when I have something on."
Georgie Eve, 17, a boarder from Bedale, often picks up a gluten-free sandwich and cake from the cafe: "It is good to be catered for and convenient as well."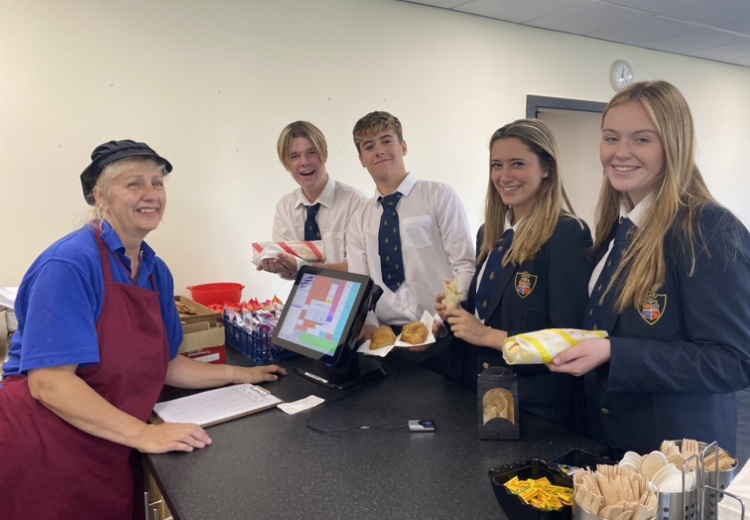 Caterer Roz Skidmore pictured with (l-r) Harry, Kit, Georgie and Alice in the sixth form cafe
Some sample menus, below: