FRGS: Classroom fund hits £8,000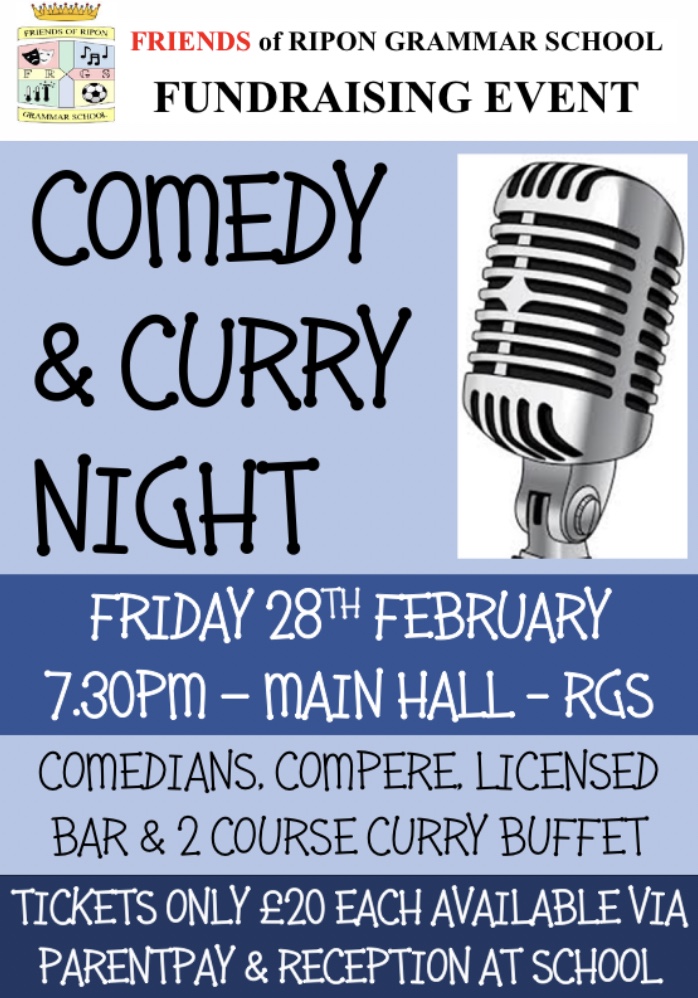 FRIENDS of RGS have raised more than £8,000 towards our £15,000 classroom refurbishment project target.
FRGS chair Tracy Butterfield thanked the Old Rips alumni society for their generous £1,000 donation towards the fund, as well as those individuals who have donated substantial amounts.
"The FRGS would like to thank the Old Riponians for raising £1,000 towards the Classroom Refurbishment Project. Their generosity is a huge contribution towards our £15,000 target and has pushed us over the £8,000 mark. We would also like to thank those private individuals who have given some sizeable and extremely generous donations towards the project," she said.
Please email Tracy at friends@ripongrammar.com if you wish to donate, or come along and support our Comedy & Curry Night fundraiser - with compere and two stand-up comedians, a two-course curry buffet and a licensed bar - which promises to be a great night out.