GCSE students on cloud nine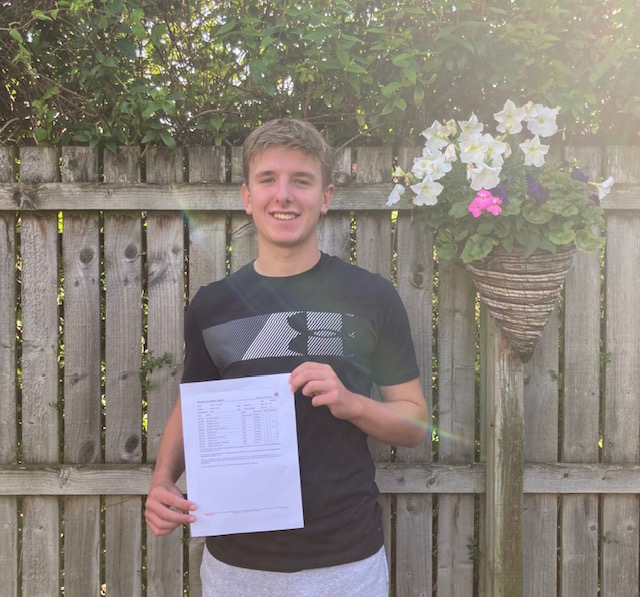 RIPON Grammar School students are on cloud nine after an impressive 351 of the school's total GCSE grades were scored at the top level 9.
Among them are Adam Carpenter, Matilda Lee, Carrie Chapman and Barnaby Paterson.
Keen footballer Adam, from Boroughbridge, who achieved nine 9s and an 8 and 7, praised his teachers for their help throughout lockdown.
The 16-year-old, who plays for Guiseley FC, said: "Lockdowns and remote learning made the course challenging. Thanks to all the teachers for helping me throughout the courses, as the changes affected them just as much as us students."
He said trips to Leeds for football training and helping with a local Cub Scouts group helped him cope better with the pressures of the pandemic.
He plans to study maths, English literature, RE and chemistry at A-level, followed by university or a degree apprenticeship.
Aspiring doctor Matilda, from Marton-le-Moor, achieved eight grade 9s and three 8s and will study chemistry, biology, maths and German at A-level.
The 16-year-old, who has a part-time waitressing and housekeeping job in a local hotel and also volunteers with the Girl Guides and Oxfam, in addition to playing football, said: "I would like to thank all my teachers for their support in what has been a very odd year. They have been brilliant."
Carrie, from Bishop Monkton, who achieved nine 9s and two 8s, will now study French, maths, art and psychology at A-level.
The 16-year-old, who has just completed her classical ballet award exam and volunteers at Ripon Swimming Academy and a local Scout group, hopes to pursue a career which combines her love of art and languages.
Musician Barnaby, from Skelton on Ure, who achieved nine grade 9s, an 8 and a 7, will study economics, politics, maths and history at A-level.
The 15-year-old, who plays cello and is a member of Ripon's Fiddle Fingers orchestra, as well as the city's cathedral youth choir is aiming for a career in economics after university.
Top photo: Adam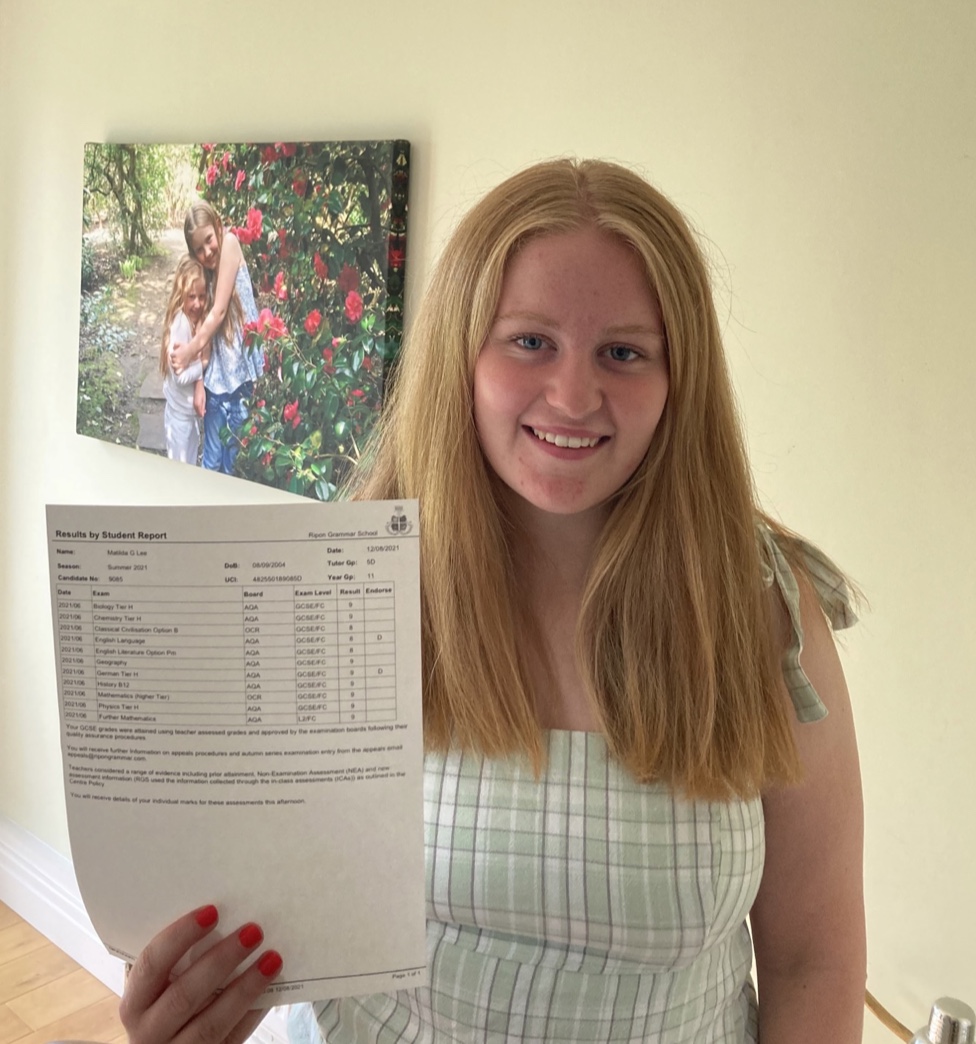 Matilda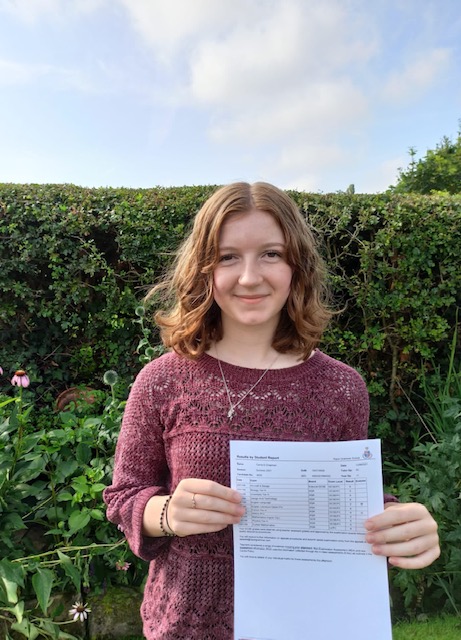 Carrie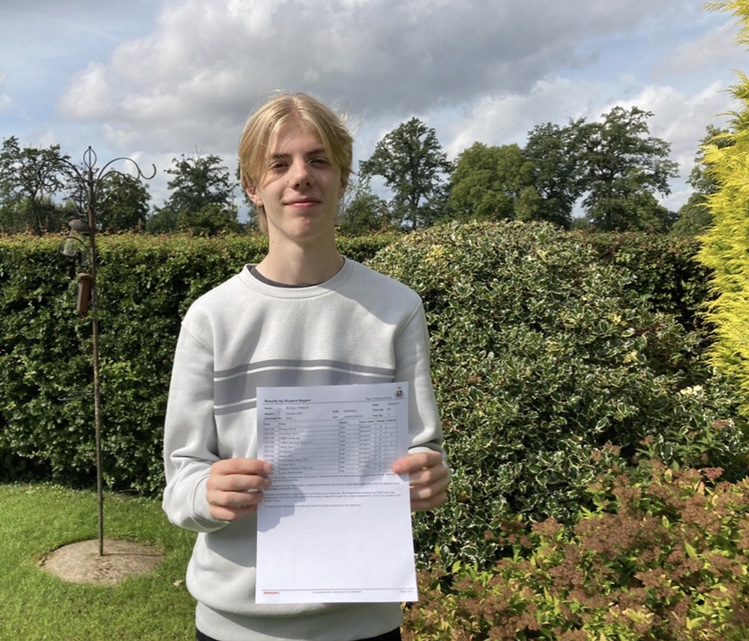 Barnaby