Grateful students thank teachers as they look forward to RGS sixth form
Despite the challenges they have faced after the unusual end to their final GCSE year, our Class of 2020 remain strong and positive. Hugely grateful for all their teachers have done for them, students tell us about their hopes for the future and how they're looking forward to getting back to school to take up their places in sixth form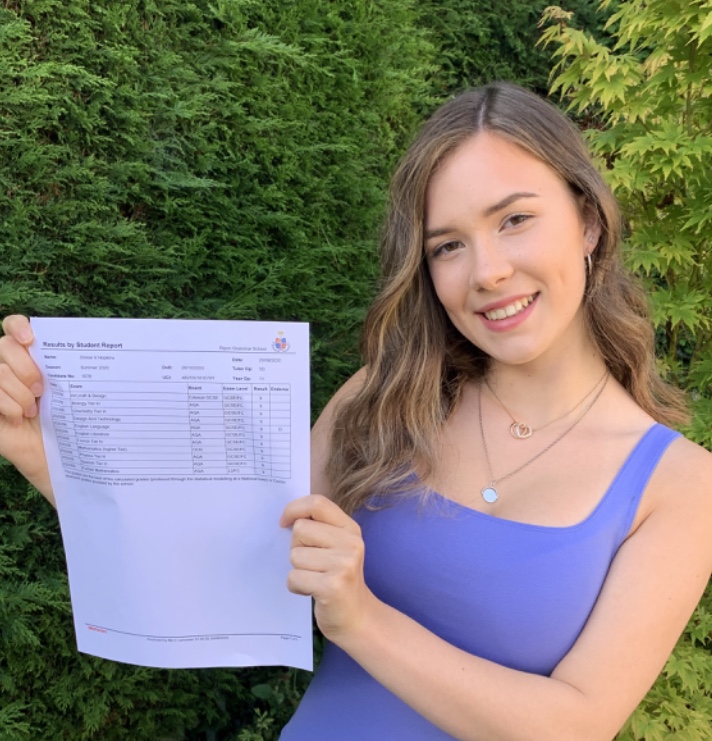 TALENTED dancer Eloise Hopkins says she was surprised and delighted to discover she had been awarded a clean sweep of 11 top grade 9s in her GCSEs.
She was among the top performers at Ripon Grammar School in a year when 67.7% of all grades achieved were 9-7(A*-A)s, with a quarter of all grades at the top level 9, the equivalent of a high A*.
Eloise, from Ripon, now plans to pursue a career in medicine following A-levels in maths, biology, chemistry and art.
The 16-year-old (pictured above), who competes with a dance team and attends ballet lessons, as well as working weekends in a café, said: "I was completely surprised and so happy when I opened my results. I'm now looking forward to continuing my studies at Ripon Grammar School."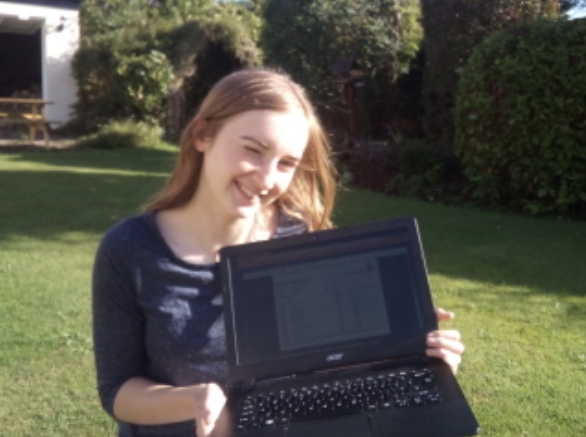 Hockey player Sophie Pointon (pictured above) was also thrilled to score eleven top grade 9s in her GCSEs. The 16-year-old, from Thirsk, will study Spanish, maths, chemistry and physics at A-level and is considering a career in engineering or architecture.
The teenager, who represents her school in hockey and also plays for Thirsk Hockey Club, said: "I am completely over the moon, absolutely thrilled with my results."
Sophie, who also volunteers at the Ritz community cinema and York Bird of Prey Centre, added: "I'd like to thank everyone, including friends and parents, who have supported me and am very grateful for all the help and encouragement from every one of my teachers. I have honestly really enjoyed GCSEs at RGS."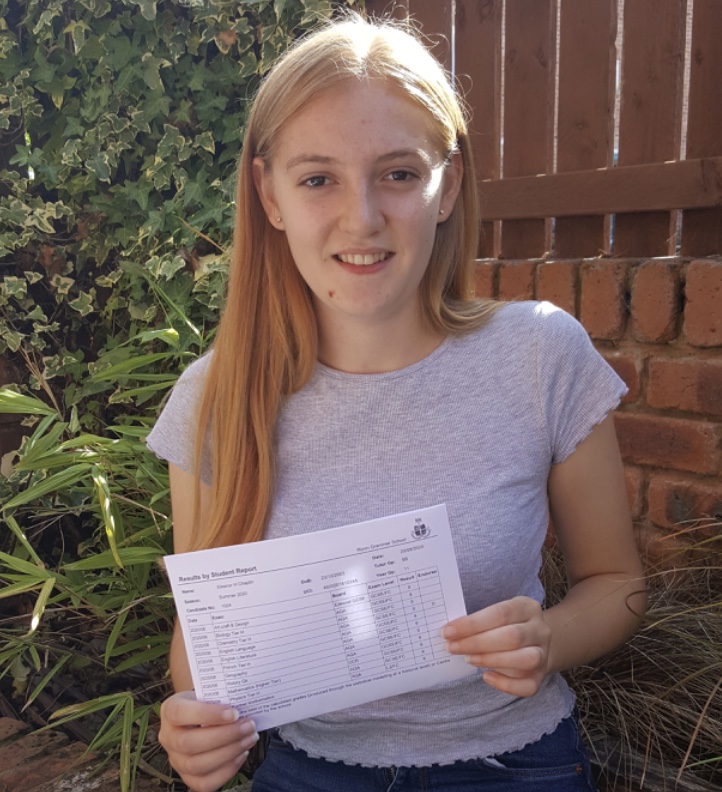 Eleanor Chaplin (above), 16, from Boroughbridge, says she was shocked to discover that she, too, had achieved a clean sweep of eleven grade 9s and will now study maths, further maths, French and geography at A-level, after which she aims to study maths with data science at university.
She described the moment she opened her results: ""I was completely shocked but so relieved that my work over the past two years had paid off. I'm really excited now to start sixth form and get to spend more time learning subjects that I love."
She added: "I would like to say thank you to all our teachers for their support and belief in the whole year group."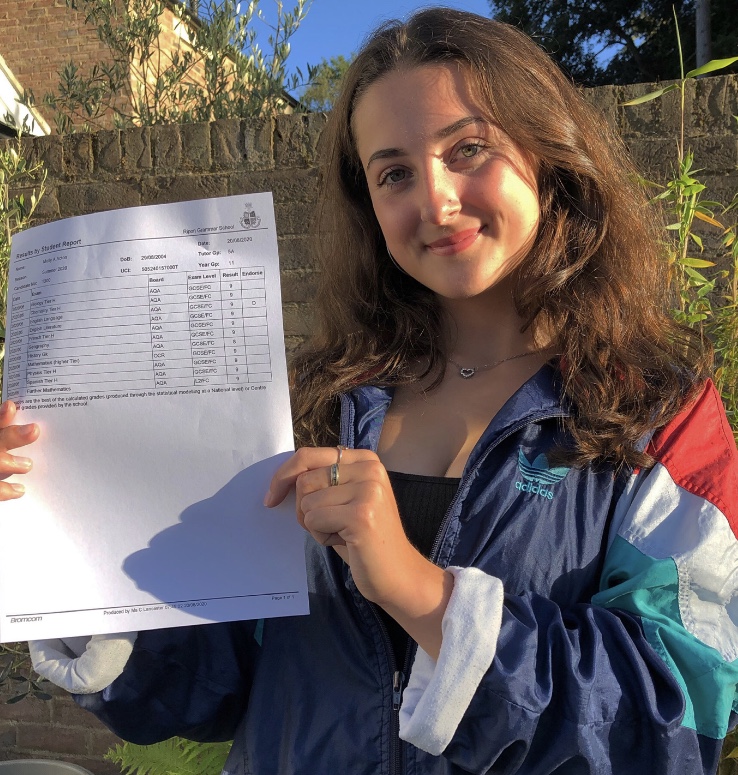 Sporty Molly Acton, above, from Skelton-on-Ure, who moved from Bristol to join Ripon Grammar School in her third year, was delighted to receive ten grade 9s and an 8. She will now study French, maths, chemistry and biology A-level in sixth form and aims to study medicine at university. The 15-year-old, who ran a marathon during lockdown, has run in national competitions and played hockey at county level. A talented piano player, Molly has juggled her sport and schoolwork with roles in school drama and music productions, alongside her weekend job at Newby Hall. Her ambition is to work as a surgeon in Africa: "I was pleased with my results and hope I can continue it into A-level. I also hope to make the most of my sixth form experience."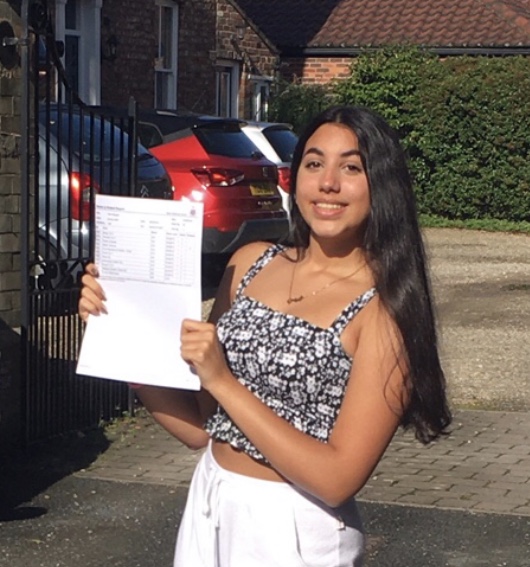 Febe Elsayghe, from Ripon, is setting her sights on a career in surgery after being awarded six grade 9s, three 8s and two 7s in her GCSEs.
The keen dancer said: "Before we received the results I was very nervous as the previous exams results that had been published this year had not gone too well for other people but I was very happy to achieve these grades and I'm glad the government tried to make it as fair as possible for everyone."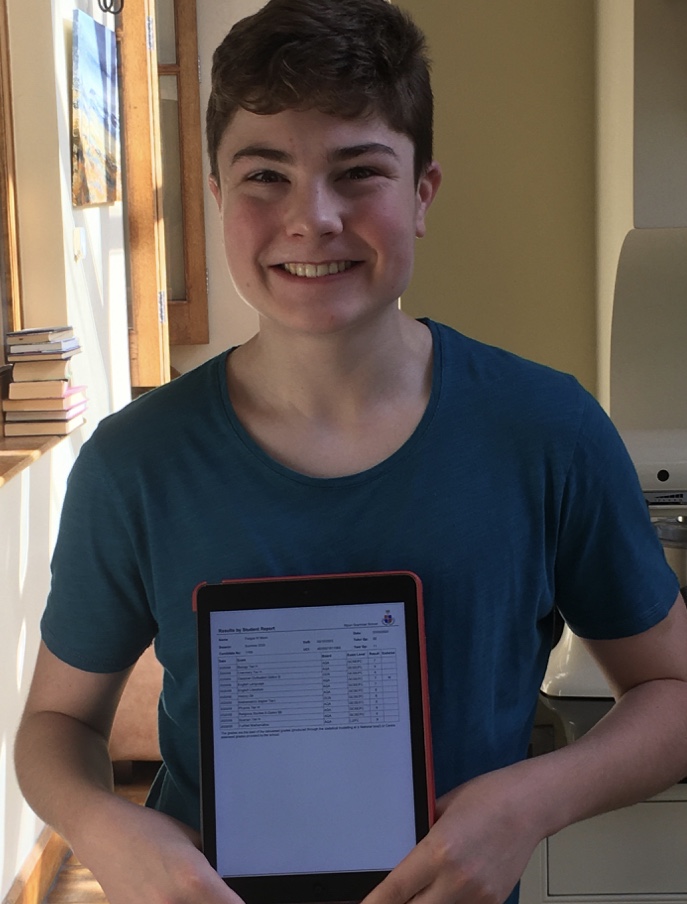 Fergus Moon (above), 16, from Sicklinghall, is aiming to study veterinary medicine at university after being awarded one 9, six 8s, three 7s and a 6 in his GCSEs.
The keen rugby player, who will be studying chemistry, history and biology at A-level at RGS, said: "I'm pleased with my results., they're what I'd hoped for. I can't wait to start back at school again now."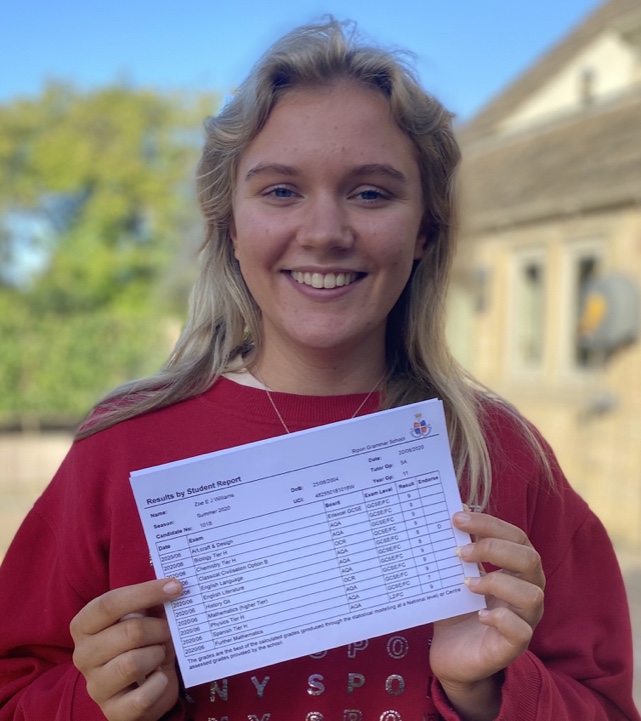 Zoe Williams, from Brearton, who was awarded eight 9s, two 8s and one 7 in her GCSEs, said: "After all the uncertainty over the last few months, I'm very proud of my results and think they accurately show the hard work I put in. I'm very excited to continue my education at Ripon Grammar School in September."
The 15-year-old, who will take maths, chemistry, history and RS at A-level, hopes to study politics, philosophy and economics at university before pursuing a career in law.
Currently working towards her grade 8 in piano, she enjoys performing in drama and music productions both in and out of school.
"I'd like to thank my teachers for all their commitment, although I'm slightly disappointed I didn't get to sit my exams as I would have liked the chance to prove my potential."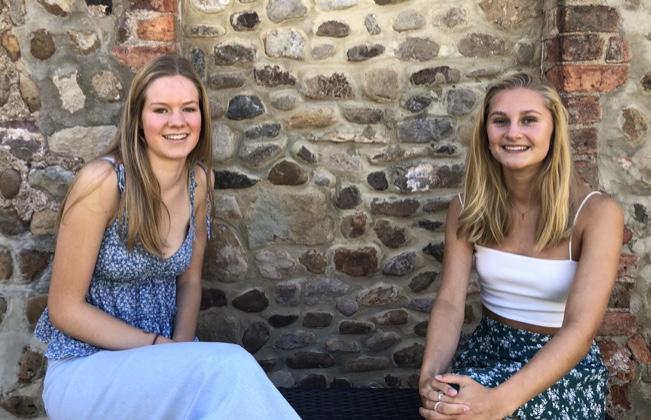 Swimmer and netball player Olivia Edmondson (pictured above with Daisy Hynd), from Bishop Monkton, was awarded two 9s, five 8s, two 7s and two 6s and will now study chemistry, biology, geography and psychology at A-level.
As well as representing her school in sport, she swims with NYP Tristars and plays netball for Ripon Rockets. After she leaves RGS, the 16-year-old hopes to do lots of travelling before heading to university.
Daisy Hynd (pictured above with Olivia), 16, from Skelton-on-Ure, who represents her school in hockey and also plays for Thirsk ladies and U16s teams, achieved four 9s, four 8s and two 7s and will study history, art, psychology and chemistry at A-level.
She has juggled her demanding sports schedule with dance classes and playing saxophone: "When I leave RGS I hope to spend a year travelling and would love to go to Newcastle University," she says.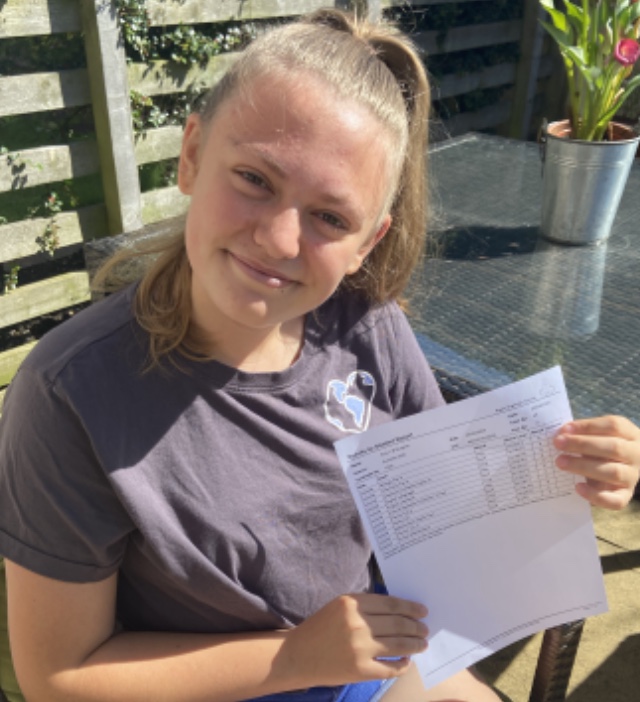 Amy Burgess (above), from Ripon, who was awarded six 9s, four 8s and one 7, now plans to take A-levels in chemistry, economics, maths and further maths.
The 16-year-old, who has worked at a chartered accountancy firm for the past two summer holidays to gain experience and helps out with Girl Guides, plans to study chemistry or economics at university.
Hoping for a career in either chemical engineering or management accounting, she said: "I was unsure what my grades would be because of the pandemic, but I am very pleased with my results, which allow me to do the A-levels I want in sixth form."