Grieving student whose father underwent major heart surgery triumphs at A-level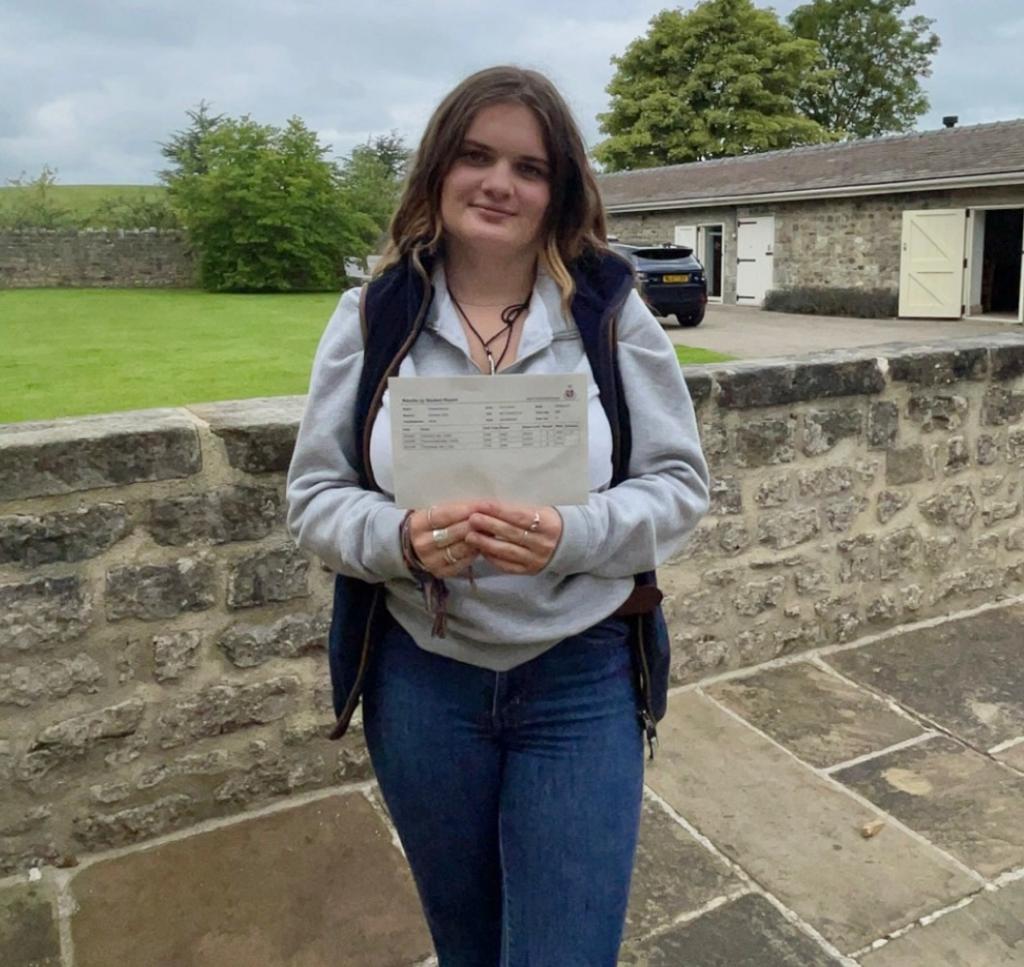 A STUDENT who struggled to cope with the death of a close friend in addition to her father undergoing open heart surgery during her A-levels has achieved the top grades she needs to get to university.
Ripon Grammar School student Amelia Moody, from Aldfield, outside the city, picked up the three B grades she needs to study sports and exercise science at Newcastle University.
In the run-up to her exams, her boyfriend Jared Inman's best friend George Sawyer was killed in a car accident: "It was difficult to process someone my age being taken away so young and so suddenly, especially as we were with him earlier that day. I felt like I couldn't be in every place at once, although I tried, and had to support Jared as best I could while juggling revision," she said.
In addition, Amelia's father Nick underwent a seven-hour open heart surgery operation in mid-May: "He was in hospital for a couple weeks having his aortic valve, aortic root and ascending aorta replaced. I had to juggle revising with driving to Leeds to see him and had to do my first couple exams with him in hospital and I found that quite difficult as he wasn't at home waiting for me afterwards," she said.
Celebrating her results at a family lunch, proud father Nick added: "I'm delighted Amelia has got into Newcastle University against all the odds with all the challenges she's faced."
Amelia Said: "I am extremely happy with my results, so close to an A in two subjects, and delighted to have been accepted to Newcastle University. It's made the two years of non-stop work extremely worthwhile."
She added she was pleased her father is now making a good recovery: "Initially, after being discharged, he was re-admitted due to abnormal blood pressure so that was quite scary but he's doing much better now."
Amelia, who also had to miss more than six weeks of school after being hospitalised with glandular fever and tonsillitis during sixth form and who suffered further tragedy when her aunt, June Smith, died following a dementia-related illness, said staff at RGS had been a huge comfort to her, in addition to offering extra lessons in chemistry and psychology.
"Mrs Nelson, deputy head of sixth form, was my main sounding board. When she wasn't telling me off for having too many earrings in she was always on hand giving me great advice.
"And our head of sixth form, Mr Fell, is like a second dad to us all and no problem is too small nor too big for him to give us a hand. It was really helpful knowing he was always there if we needed him during our exams."
Keen sportswoman and horse rider Amelia, who studied physical education, psychology and chemistry represented her county in hockey also competes all over the UK in eventing, show jumping and dressage, representing her British Eventing, Pony Club and school teams.
The hardworking teenager, who waitressed at Grantley Hall and the Sawley Arms part-time and worked in a stable yard, also juggled playing hockey for her school and local teams with her A-level studies.
*Of the 149 students sitting A-levels at RGS, 82.5% achieved grades A-B and 56.3% grades A*-A, with 98 A* grades in total. The top-performing student, Ben Statham, 18, from outside Ripon, achieved five A* grades, with six students achieving four A*s.