Hard work pays off for England karate squad star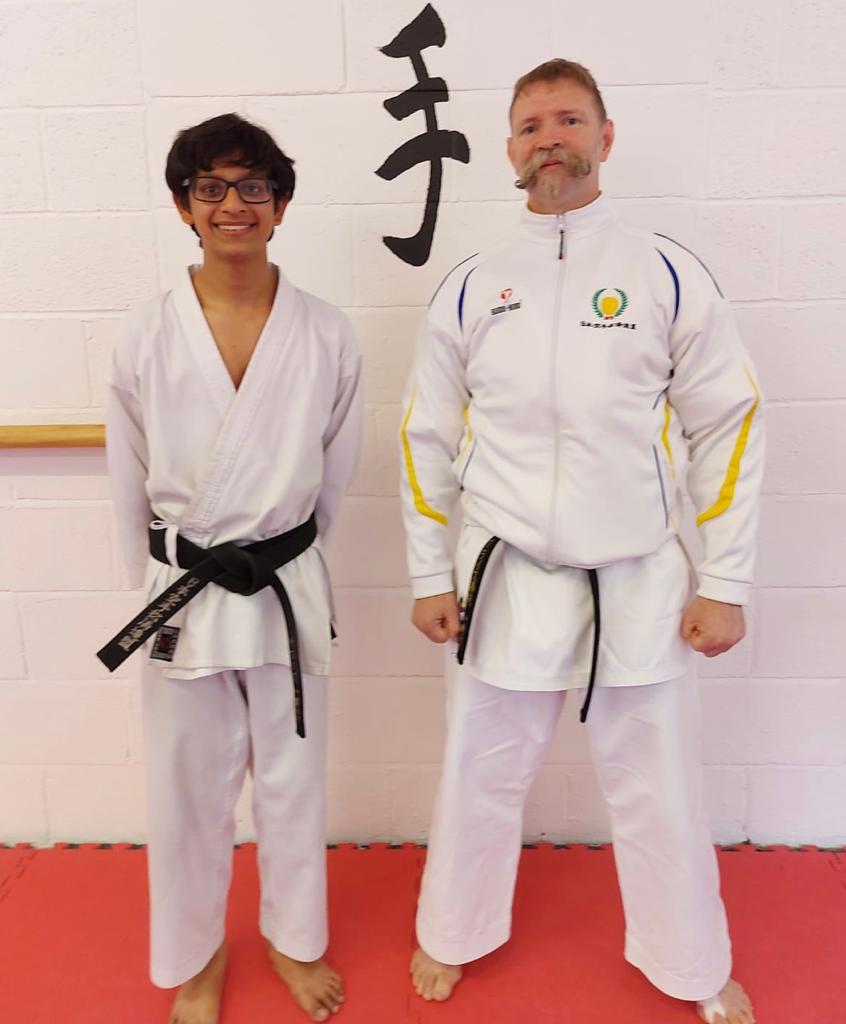 A RIPON Grammar School student who has been practising karate since he was five years old has been selected to compete for his karate association at a national level.
Samarth Dasarathi, who is also learning Japanese to give him further insight into the martial art, will be representing the JKS England team in national events.
The 16-year-old, from Burton Leonard, says he is not a natural athlete and had to work hard to master the skills required to achieve his first black belt just over three years ago.
Having achieved his second level black belt in July 2021, he says he now feels honoured to be among the elite karate competitors in the country.
He took his first karate lesson aged five when his family lived in Newcastle. The move to Harrogate when he joined JKS at seven years old, under the tutelage of teacher - or sensei - Matt Price, was the turning point in his journey. "There's always so much to learn and improve upon; karate has some inspiring life philosophies too.
"I have never been a natural athlete so progressing through challenges in balance, speed and stamina have required much more hard work, discipline and perseverance."
As well as representing Team GB at international events in the future, one of Samarth's ambitions is to train in Tokyo.
Samarth, who teaches younger students, says: "Teaching other students allows me to reflect on my own development and technique to improve both mine and their abilities."
The teenager, who spends around six hours a week at karate training, in addition to home practice, is also a member of RGS's Big Band and guitar ensemble and plans to study mechanical engineering at university.
He travels to Harrogate three times a week to train with his karate sensei, Mr Price: "He has helped me identify and build on my strengths and consistently gives me goals and feedback to help me improve. Healthy competition with peers allows us to advance our abilities higher together.
"It gives me immense happiness to see the advancements I have made over the years and gives me motivation to set goals to achieve in future."
He regularly competes at events all over the country and, while many competitions were put on hold during the pandemic, attended a number of Japanese seminars over Zoom from Tokyo: "I was training at midnight (due to time zone differences) some days to get as much out of it as possible."
*The JKS England squad, which competes in national and international competitions, is run by national coach Matt Price and Nick Heald, based in Leeds. Visit www.jksengland.com
Samarth pictured above with the JKS England KATA squad. Top, with his teacher, or sensei, Matt Price