Head boy and head girl lead from the front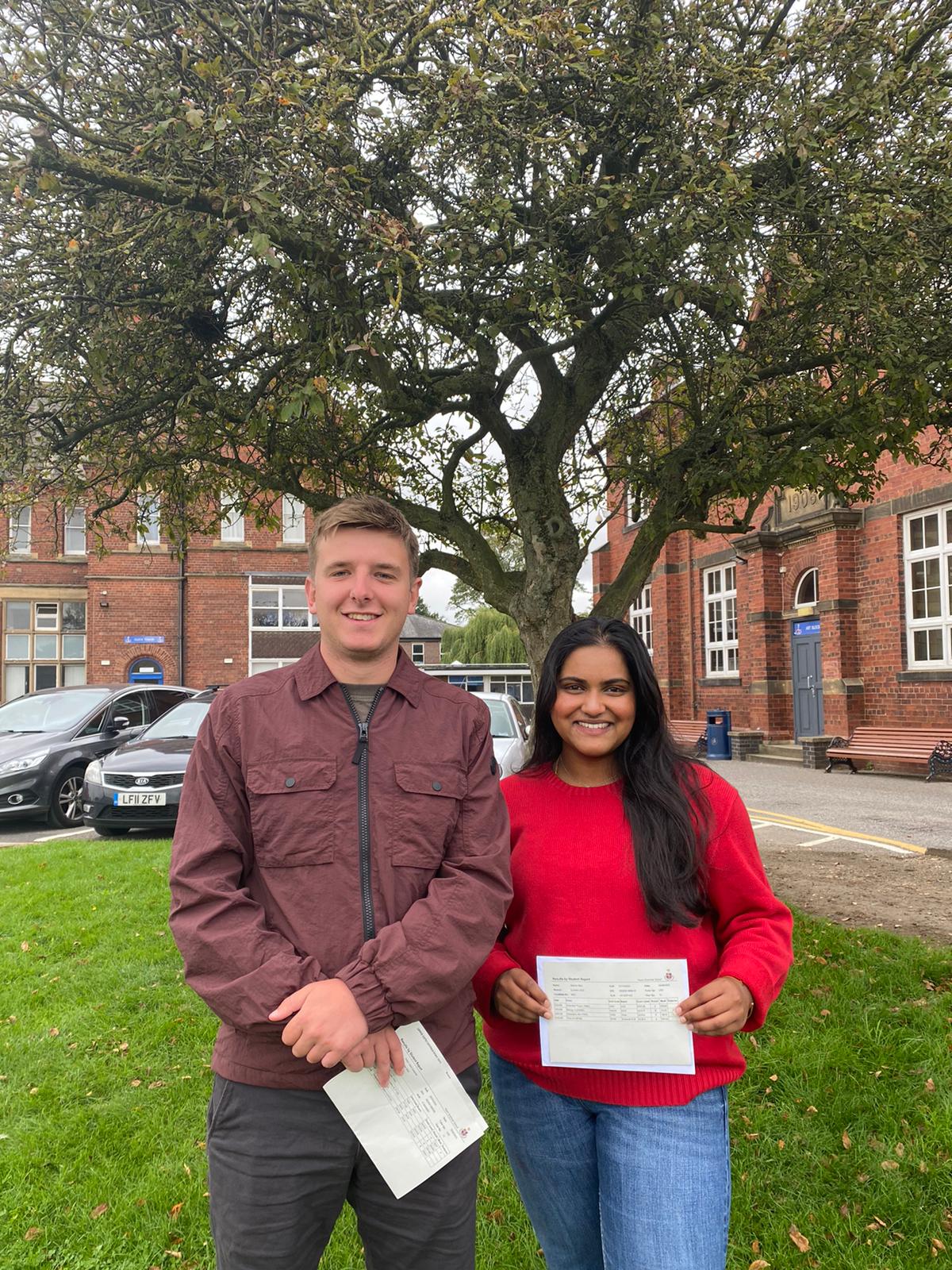 THE head boy and head girl at Ripon Grammar School led from the front in this year's A-level results, gaining eight top grades between them.
Aleena Allen is one step closer to her dream of becoming a doctor after achieving three As and a B to win her place studying medicine at Lancaster University.
Adam Carpenter also got the verdict he wanted when he won a place to study law at University College London after gaining three As and a B.
Aleena, 18, who played violin in school orchestras and volunteered at Harrogate District Hospital and in local charity shops, said: "I'm so happy and relieved to get into university this year as the past two years have been incredibly difficult.
"As a year group who have never sat formal examinations before I think we have given these exams our best shot and should all be really proud."
Adam, 18, from Boroughbridge, who played football for his county and captained the school football team in sixth form, said: "I am extremely excited to start university, I couldn't be happier at getting into my first choice."
Having studied chemistry, English, maths and RE, he said: "I want to thank all the teachers for the work they have put in to ensure we can all move on to our next stages. I am sure all our year group will find success."
Aleena, from North Stainley, who studied biology, chemistry, art and took an extended project qualification, added: "I'm really looking forward to medical school and want to thank my parents, friends and teachers for supporting me through this journey. I have really enjoyed my time at RGS, I've made friends for life and will always be grateful for the opportunities I have had here.
"I can't wait now to start my dream career when the time comes."
Adam concluded: "The disruptions through the pandemic really made me value the time I got to spend face to face in lessons and it has been nice to see how everyone in the year group has looked out for each other during our first real formal exam period after we missed GCSEs. I look forward to immersing myself in university life and seeing more of the world."
*Of the 149 students sitting A-levels at RGS, 82.5% achieved grades A-B and 56.3% grades A*-A, with 98 A* grades in total. The top-performing student, Ben Statham, 18, from outside Ripon, achieved five A* grades, with six students achieving four A*s.