HISTORY: Travelling back in time by tram
Second formers travelled back in time to discover more about life in the North-East during the Industrial Revolution. FORM 2A and history teacher JUDI FELL report on their visit to the world-famous Beamish Museum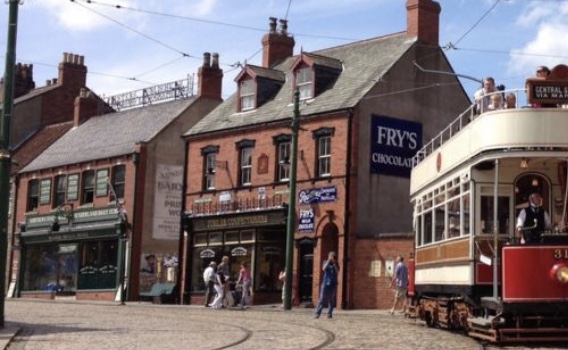 MORE than 120 Ripon Grammar School second formers set off on an adventure to learn how life changed in Britain as the Industrial Revolution transformed work, homes and life itself.
We saw trams and old-fashioned buses, ferrying people back in time and our oldest destination was a 15th century farmhouse, rebuilt in the 1820s. We climbed the hill to explore, only to fear for our lives after discovering that Joseph Hedley had been brutally murdered only 10 days ago. A friendly cat called Percy cheered us up and we learnt how early light was made by burning cow fat, as candle wax was too expensive for many.
Next time-travel stop was in the 1870s, in the colliery village. The massive steam-powered wheel dominated the village, but Davy's Fish and Chip shop, the diminutive pit ponies and mastering the schoolyard hoop game proved the most enjoyable.
In the town, on the eve of World War One, we discovered further technological advances such as electric lighting and the hugely popular sweet shop. The chemist's shop was fascinating, revealing the history of medicines and the mechanics in the garage were a mine of information about the newly-developing automobile technology.
The 1940s farm just up the hill gave us an insight into wartime rationing of food and petrol and the impact of the wireless. Most popular of all was the huge and handsome Horace, a sociable and chatty pig.
A final tram ride to the gift shop and back into the 21st century!
See some of our photographs, below: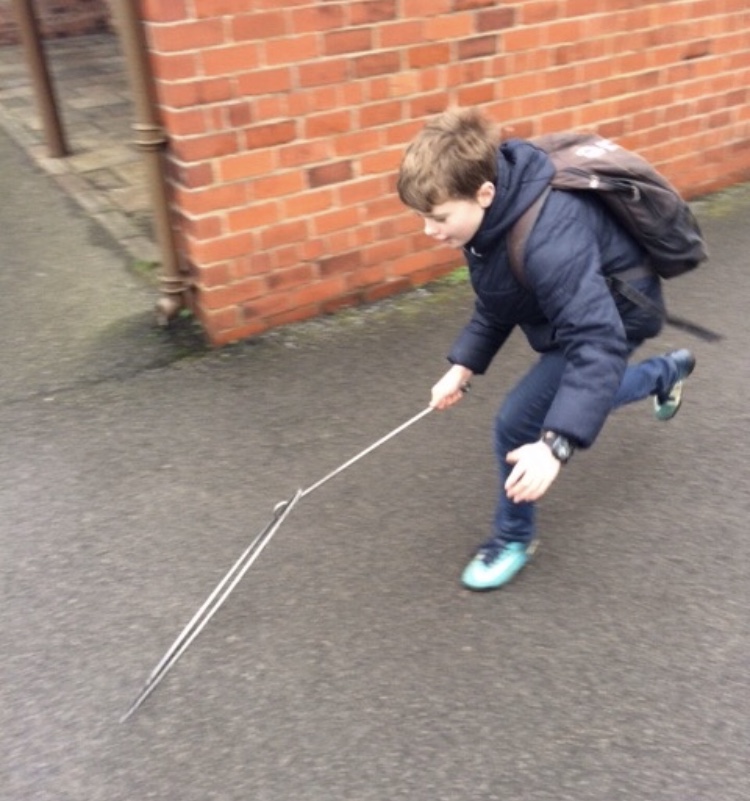 Ewan, 2A, enjoys a hoop game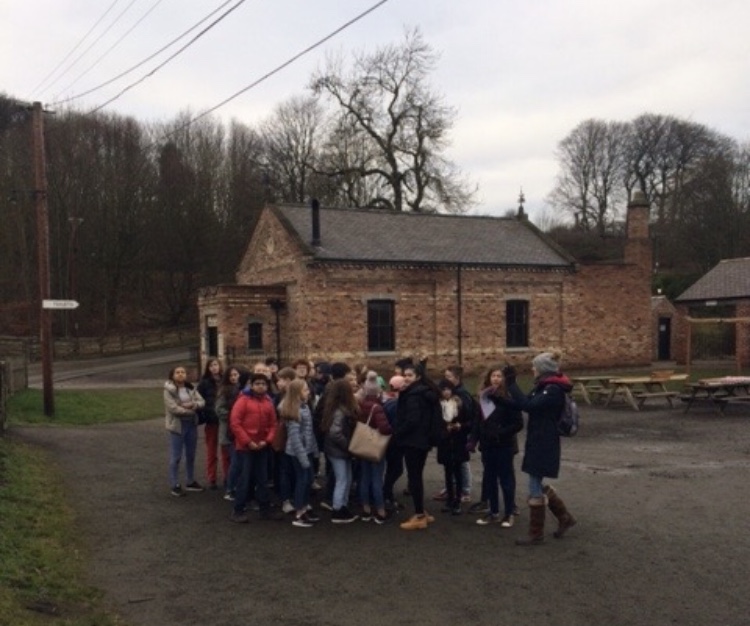 Form 2B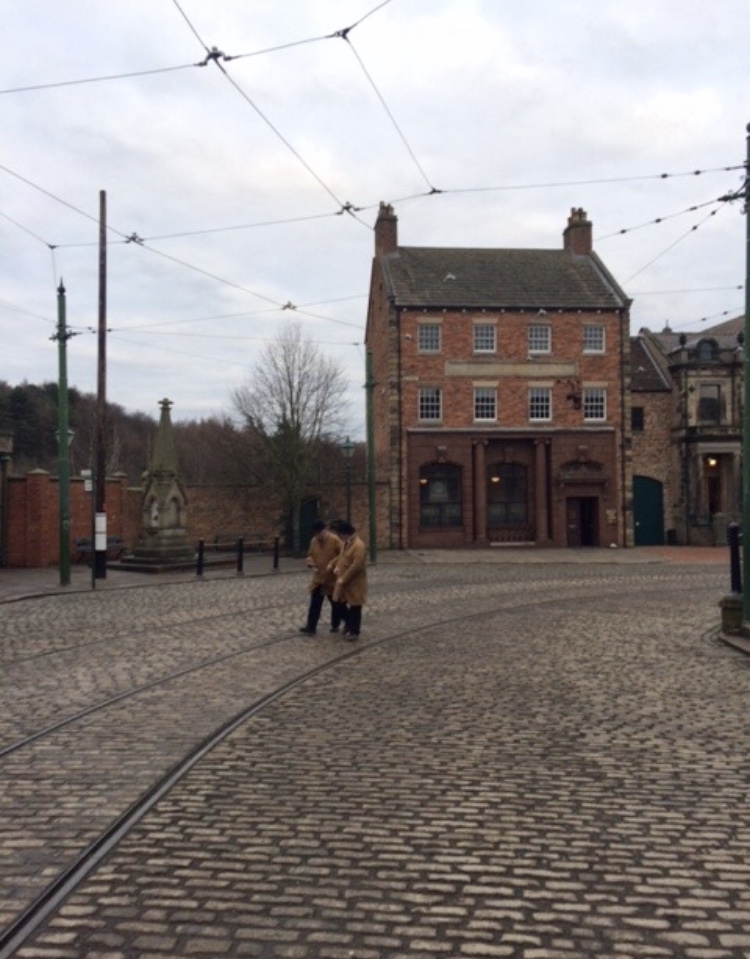 Town bank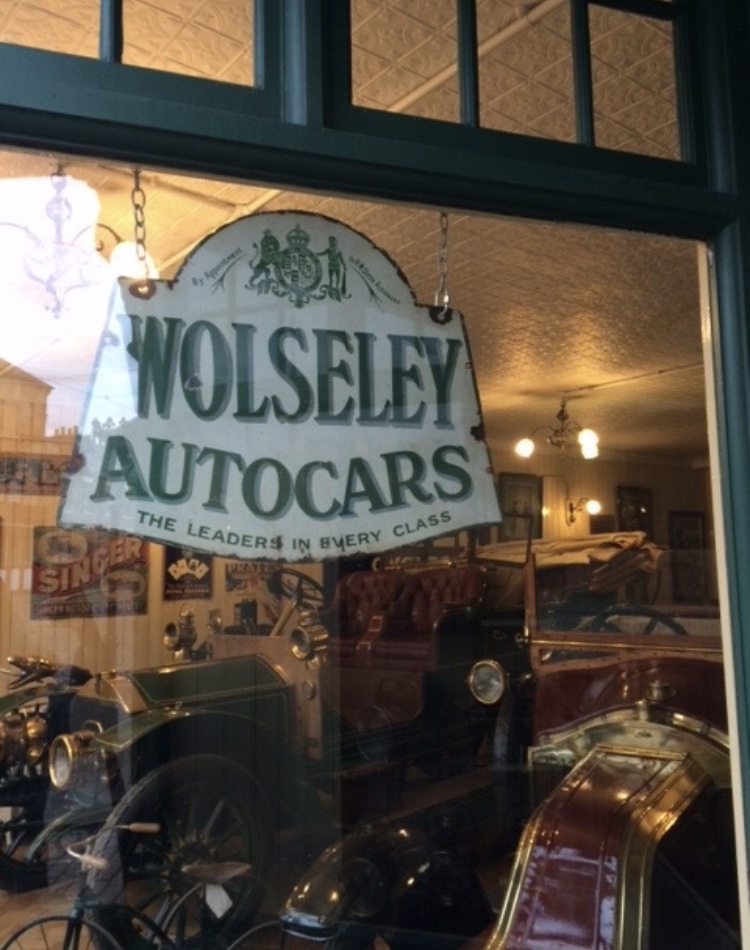 Garage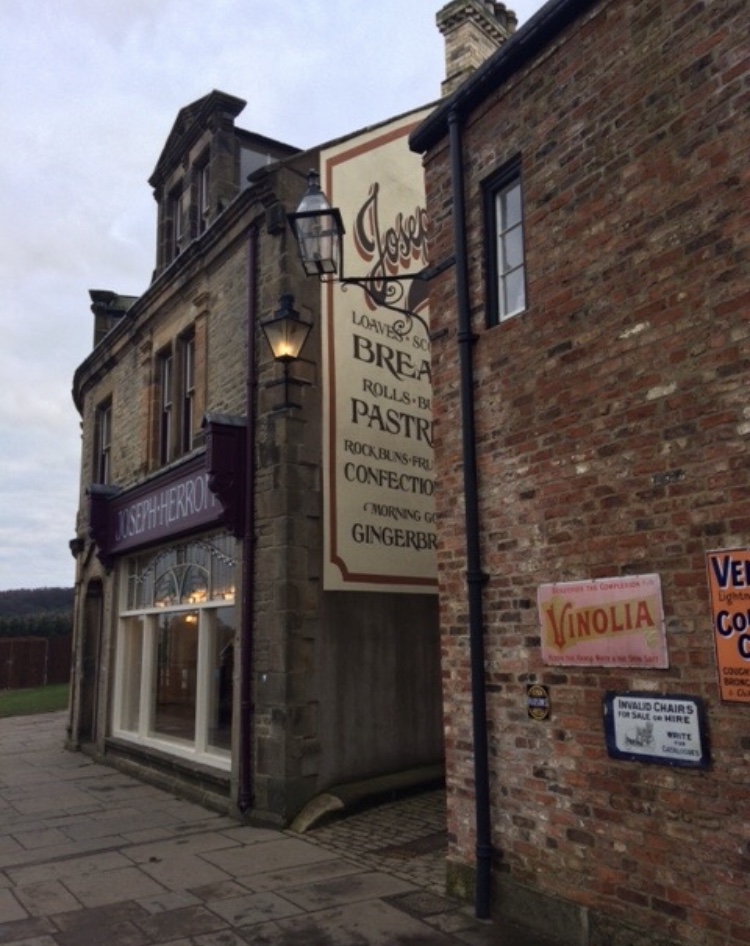 In town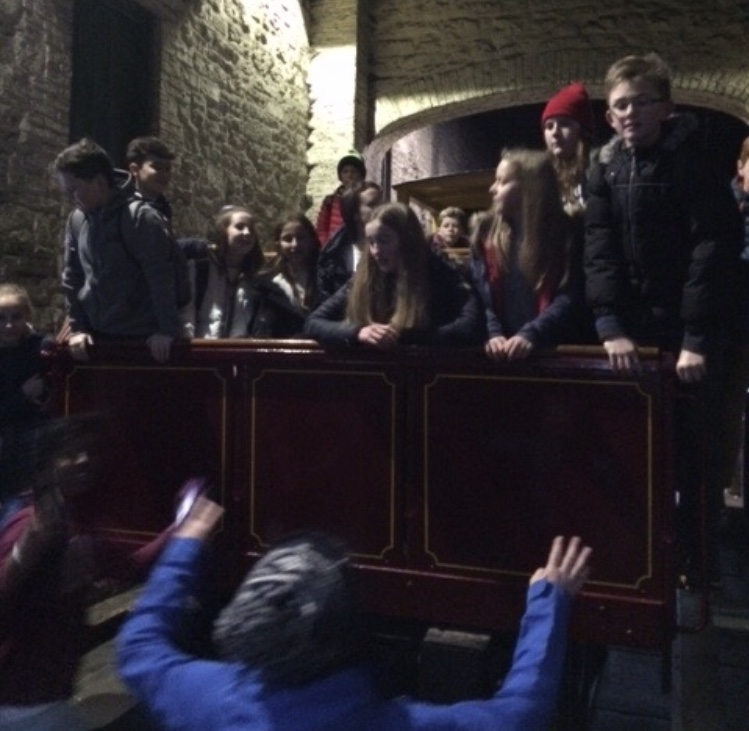 Form 2A at Pockerley waggonway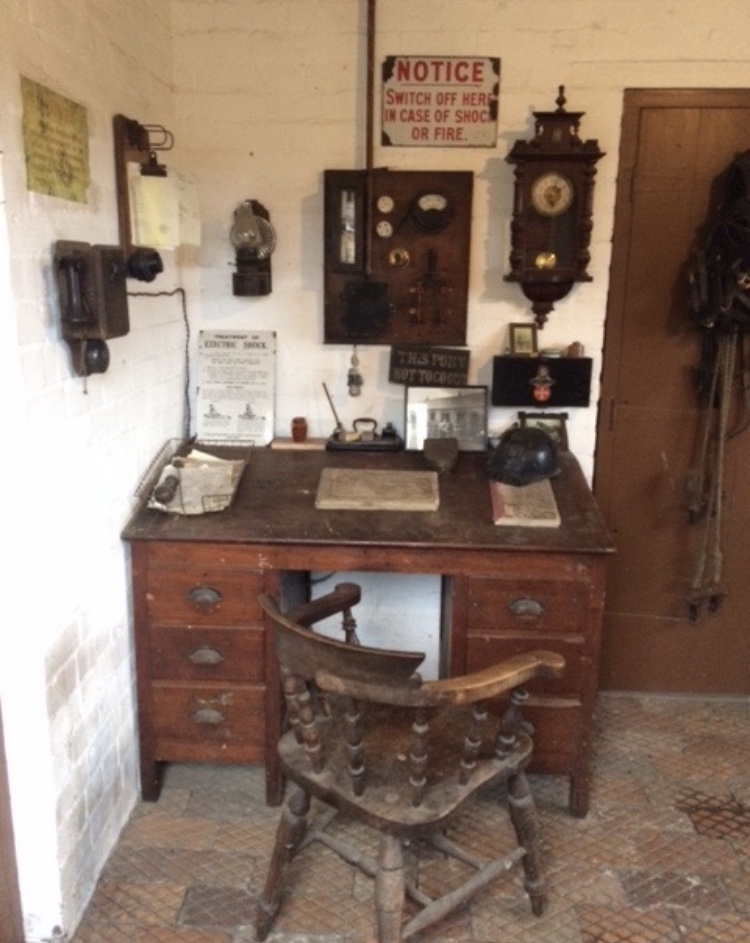 Waggonway office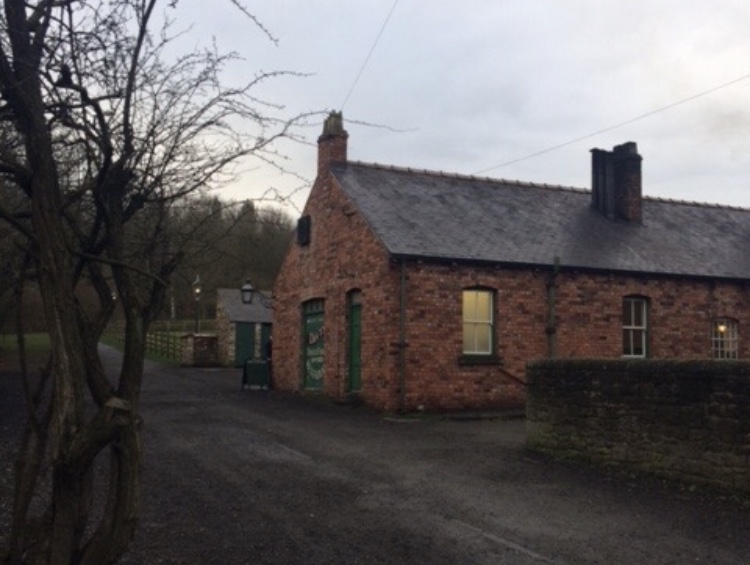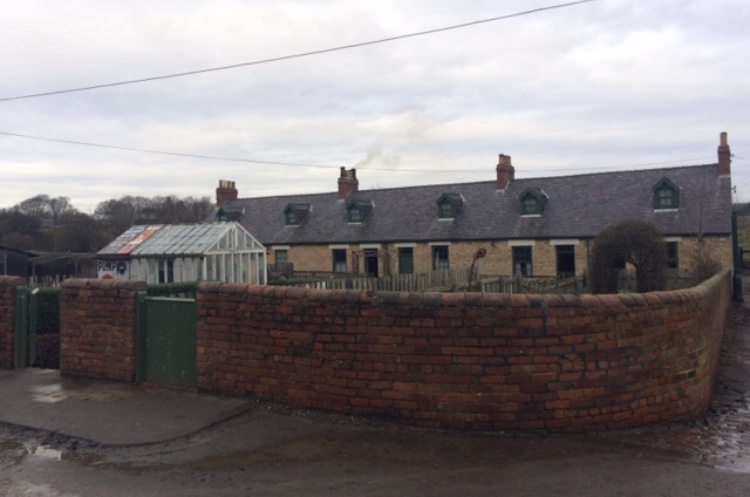 Colliery villages

Pit village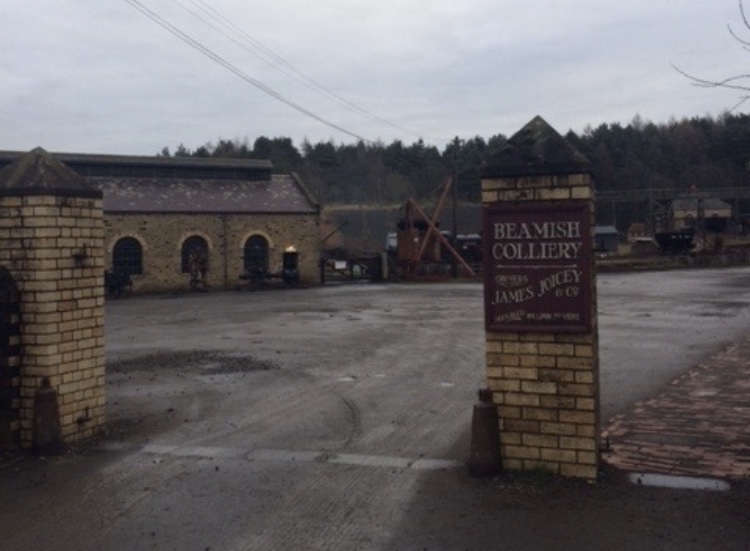 Entrance to colliery