House Quiz competition creates a real buzz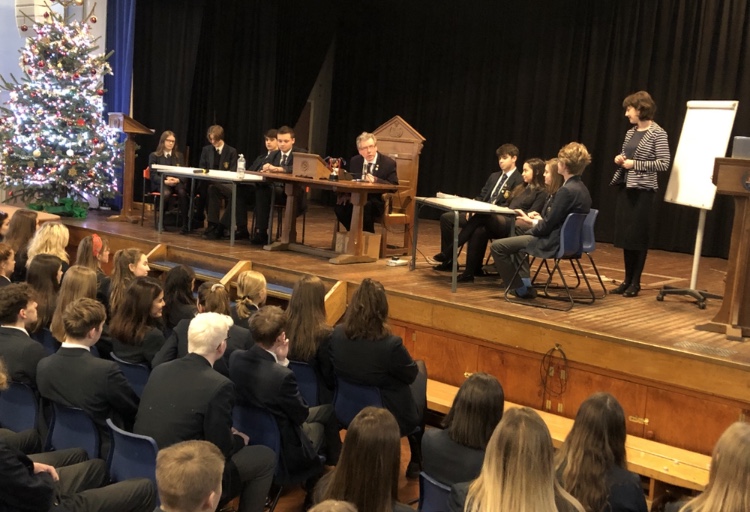 RIPON Grammar School's quiz-loving students rose to the challenge of a gripping live senior House Quiz competition final, held on the main school stage in front of an audience of hundreds.
Under the glare of stage lights and with fingers on buzzers, they impressed with their rapid responses to questions ranging from 'How many syllables in a haiku?' and 'What is the capital of Pakistan?'
Following a number of nail-biting rounds, School House was declared the winner, with a final score of 180. Porteus came a respectable second, with a score of 120.
English teacher Helen Mars, who has been running regular quizzes for seven years at RGS and works with quizmaster, maths teacher Cornelius O'Donovan, said it was fantastic to see so much whole school engagement in the House Quiz, now in its second year, from both students and staff.
"It was wonderful to see the excitement on students' faces as we went into the last round, with a real sense of tension and engagement as the audience wracked their brains for the answers, cheering on their peers. There was a real buzz in the hall from all the kids, whispering the answers they knew to each other.
"A strong team from Porteus put up a valiant fight, with newcomer Cameron Christie particularly fast on the starter questions. But, in the end, School House scored a decisive victory with 180 points to Porteus's 120.
"Special mention must go to Tom Senior who volunteered for the School House team at the last minute due to absence, and to Mr O'Donovan for his inimitable style as quiz master."
She explained: "Although RGS has been part of the local Schools Challenge regional round for several years, the House competition is relatively new.
"This year saw another new idea: all pupils in the school sat a paper-based round in September so that Mr O'Donovan and I could select the strongest general knowledge quizzers, even if they were too modest to nominate themselves!"
Tension built as the competition progressed: "The teams really enjoyed the competitive spirit and camaraderie of the semi-finals, held in the boarders' dining room in the penultimate week of term, but all joviality vanished when the final was held live on stage in assembly, with a full phalanx of buzzers, lights and microphones."
Mrs Mars added: "Above all else, the competition is one of only very few where pupils across the school, all ages, boarders and day, boy and girl, complete on a level playing field and represent their House. In a school that takes such pride in its academic pedigree, it's a privilege to see the depth and breadth of knowledge held by our young people.
*How would you have done? Here are a selection of the questions our students faced: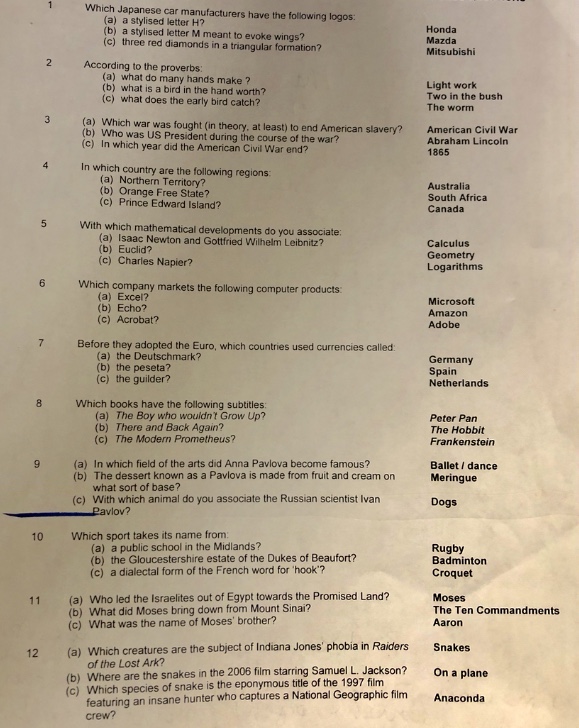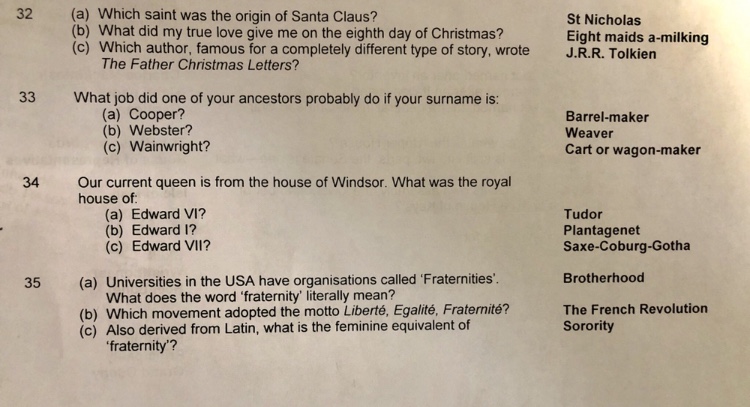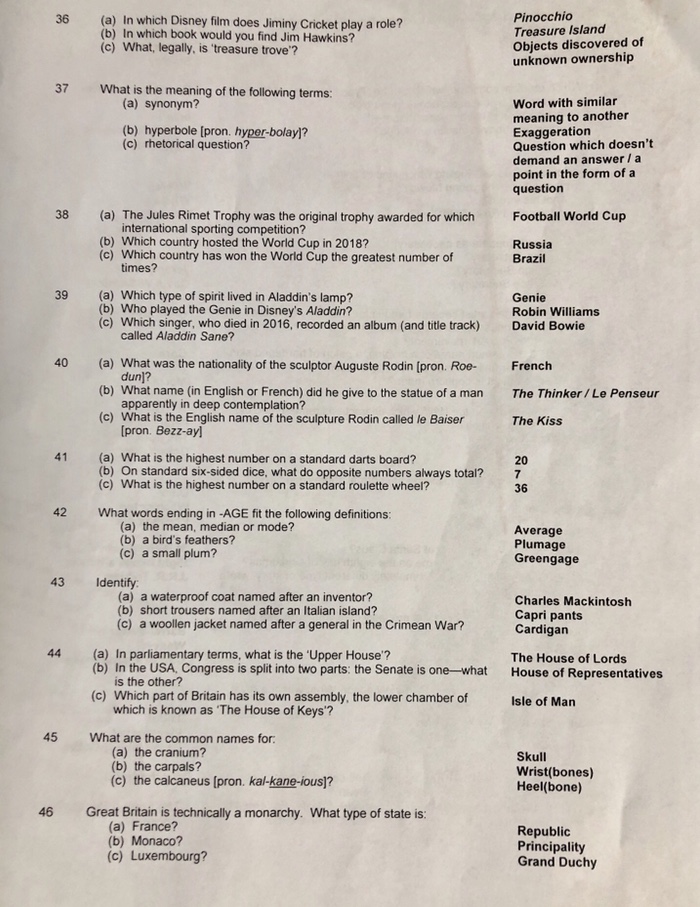 PORTEUS
Joseph Foster
Cameron Christie
Beth McEvoy
Laura Parsons
SCHOOL HOUSE
Emily Parry
Robyn Kanani
Louis Slater (absent for final – replaced by Tom Senior)
Josiah Baker