Imogen on course to help save the planet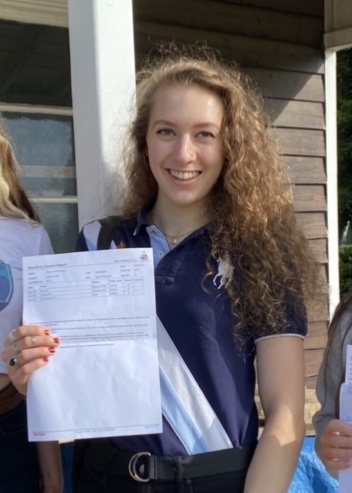 A PASSIONATE environmentalist is looking forward to exploring Europe on a gap year before taking up her university place to study criminology with a 'green' twist.
Imogen Hubbard's A* in geography and As in both psychology and art have secured her deferred place on the University of Bristol degree course, which includes investigations into crimes against the environment.
The 18-year-old, from Ripon, said: "Green criminology is something I feel very passionate about. I attended various climate strikes prior to the pandemic and still follow these campaigns on social media.
"It was the forensic psychology unit on our A-level psychology course which sparked off my interest in pursuing this at university. I have a broad set of interests and this criminology course caters for this," she said.
In the meantime, Imogen will be travelling and working during her gap year: "I am hoping to explore various European cities and countries, beginning with those I have close family members in (Holland and Switzerland). I am also keen to visit cities around the UK."
The keen netball player, who has a part-time job in a supermarket and volunteered in a charity shop, added that she found learning from home during lockdowns difficult: "But despite the challenges. The pandemic showed me how valuable the friendships I made during my time at sixth form are and how important it is that we are there for each other. We are very lucky to have such a supportive and resilient year and I am very grateful to have been a part of it."
Of her future, she says: "Regarding where my criminology studies will lead me, I am not yet sure. I could imagine myself potentially joining the police force and tackling crime first-hand or engaging in social/youth work. Either way I am very keen to actively influence the experiences of people and hopefully benefit the community."