Leading firm says RGS is 'good for Yorkshire'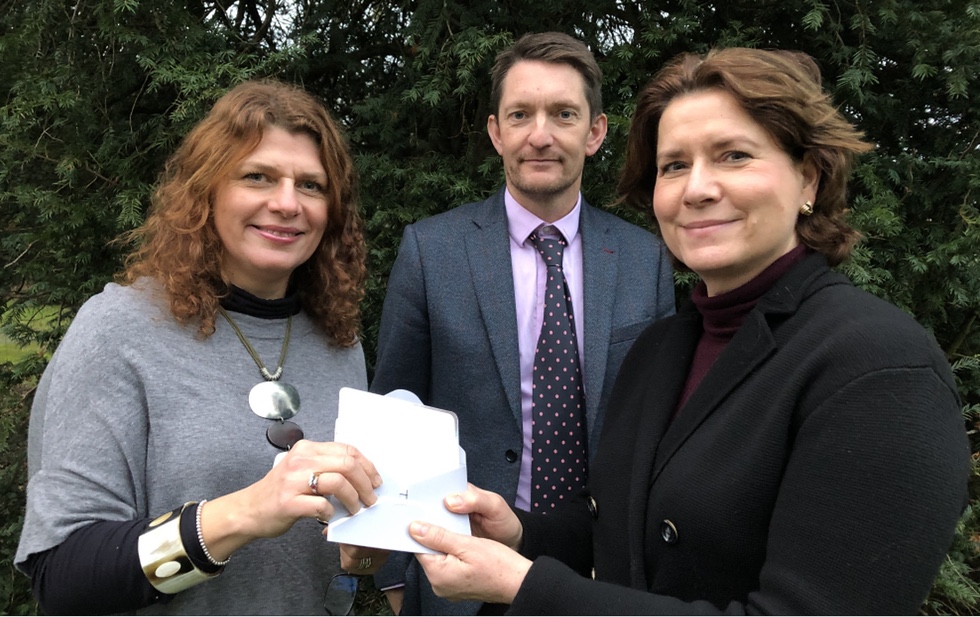 A LEADING accountancy firm has marked Ripon Grammar School's success as the top-performing state school in the whole of the North with a thank-you gift to acknowledge the hard work of staff.
RGS has been named the best achieving school in the region by The Sunday Times for the sixth year in succession, ranking top of all state schools in the North-West, North-East and Yorkshire.
Saffery Champness partner Alison Robinson presented head of art Fiona Henson, who was picked at random during a staff training day, with two tickets for Champagne afternoon tea at Bettys in Harrogate.
Harrogate-based Mrs Robinson said: "Having such a nationally-renowned school in our area isn't just good for Ripon, it's good for Yorkshire.
"In my role within Saffery Champness and as an adviser to many Yorkshire business owners, I know how important skills and training are to our region's economy and I cannot praise the students and staff highly enough for their achievements as this next generation of leaders emerges."
Headmaster Jonathan Webb, who taped the prize tickets under a random chair during the school's staff training day, said his staff really appreciated their hard work being acknowledged.
"Teaching can be a very stressful and highly pressurised job. We are very grateful to Saffery Champness for reminding our staff they are valued," he said.
Mrs Henson, who is sharing her prize with colleague Jo Howes, said she was thrilled to receive the voucher and looking forward to the treat. She heads up just one of many highly successful departments at RGS. Of the 18 students who took A-level art at the school last year, 100% of students gained A* or A, of which 89% were A*.
*Saffery Champness is one of the UK's top 20 accountancy firms, providing accounting, tax and advisory services to clients across a wide range of industries. (Mitre House, N Park Road, Harrogate HG1 5RX. W: www.saffery.com T: 01423 568012)
Caption: Alison Robinson, right, pictured with headmaster Jonathan Webb and head of art Fiona Henson, with her invites to Champagne afternoon tea at Bettys