LIFE STORY: From Iraq to the Dales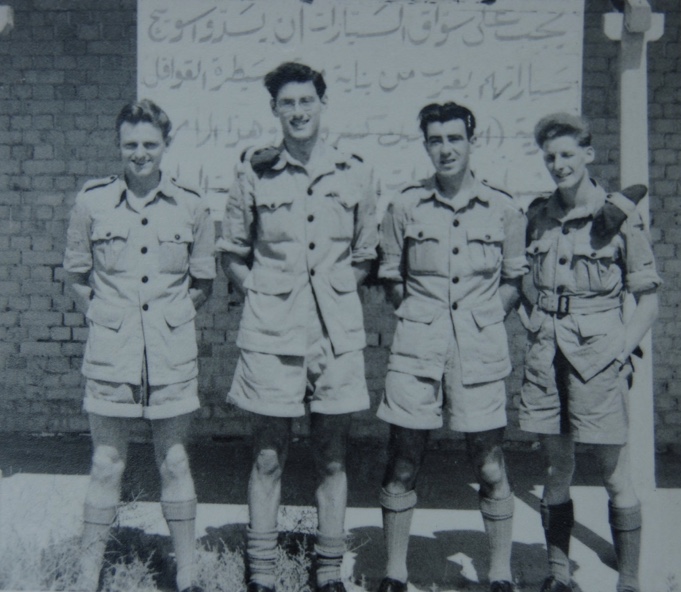 PETER BENSON left RGS in 1951, shortly after the turmoil of the Second World War, when National Service beckoned. After serving with the RAF in Iraq, he entered banking, before embarking on a rich and varied entrepreneurial life which took him all over Yorkshire and eventually back to Ripon. He tells his story
"THE last day I cycled down the Ripon Grammar School drive was in July 1951. My future was all mapped out – or so I thought. I had arranged a job as an apprentice plumber with a company in Harrogate. The idea was that I would go out to learn the trade then come back and join the family business, W.Benson, in Ripon, which employed about ten plumbers and electricians as well as a whitesmith, in addition to four shop workers.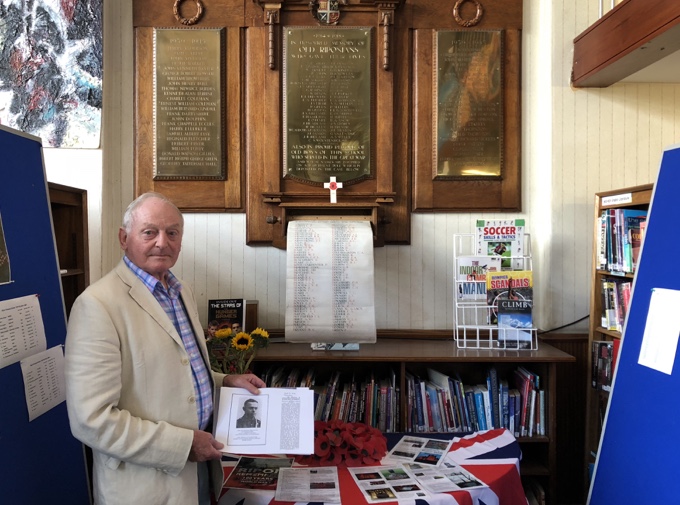 By the time I was almost 18 I realised that I was not cut out to be a plumber. in April 1953 and I Joined the RAF for my two-year National Service stint. I was put on a course to train as a wireless operator and loved it - I can still speak in Morse code. On passing out, I was posted to Iraq, to an RAF meteorological station in the southern desert, about 20 miles from the city of Basra, where temperatures were often in the high 40s. We had an outdoor swimming pool and cricket and football teams and I worked with quite a few locals, making lasting friends. I was even best man for one and kept in touch for some time after returning home in 1955.
After being demobbed in 1955, I was worked for the Westminster Bank for 16 years, serving in Ripon, Harrogate, Bramley, Chapel Allerton, Headingley, Seacroft and Leeds City Office before moving to Kirby Moorside as assistant manager.
I met my wife Cynthia when we were both working in the Harrogate branch of the Westminster Bank. In 1964 we got married and settled in Leeds for eight years. Throughout my self-employed life I have had strong support of Cynthia – we made a great working team.
After 18 months at Kirby Moorside, I felt it was time for a change when the village shop in Kirkington, near Bedale, came up in 1971 and I bought it. The shop sold everything, even petrol. Fruit and vegetables, groceries, wellies, paraffin - we really sold the lot. Our speciality was home cooked ham, which people travelled quite a distance to buy.
There was also wholesale newspaper round, which involved a 4am start six mornings a week delivering The Northern Echo and Darlington & Stockton Times to other shops as far as Carlton in Coverdale. A few years later, I got one delivering in Wensleydale, over to Pateley Bridge and back down Nidderdale, home in time for breakfast about 7am. A beautiful time of day to be doing this journey.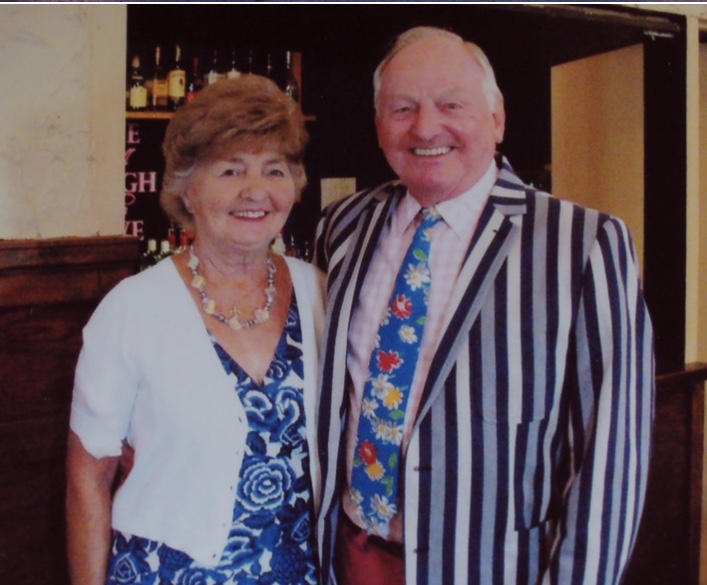 Around 17 years on, we sold the shop after I bought a small local cigarette vending machine business. The intention was to expand and build it into a full-time business, but this proved quite difficult. In the meantime, to keep the wolf from the door I got a job at a petrol filling station in Northallerton doing the early 7am to 9.30am shift six days a week.
With the cigarette business slow to expand, I branched out into cigar and cigarette wholesaling, which proved popular with shops and filling stations who liked dealing with someone local. When I extended the range to stock a good selection of Havana cigars, it opened up a new market of upmarket pubs and restaurants.
In 2003 I sold the business which left me semi-retired with the filling station job only.
Four years later, it was time to downsize, and we moved into a new park home development in Roecliffe, living there as sole residents for six months before anyone else moved on.
The Scottish company which owned it asked me if I would look after it and show people round when they had no representative there. So, it was back to work at weekends and during the week also if we happened to be home. By 2013, all 22 plots were taken and that was the end of my working life.
Throughout my self-employed life I enjoyed strong support from Cynthia – we made a great working team.
Our son, Mark, was born in 1969 and our daughter, Sarah, in 1971. From a very early age they were always keen to help in the shop and do a village paper round. Slave labour they called it.
All quite a change from plumbing!"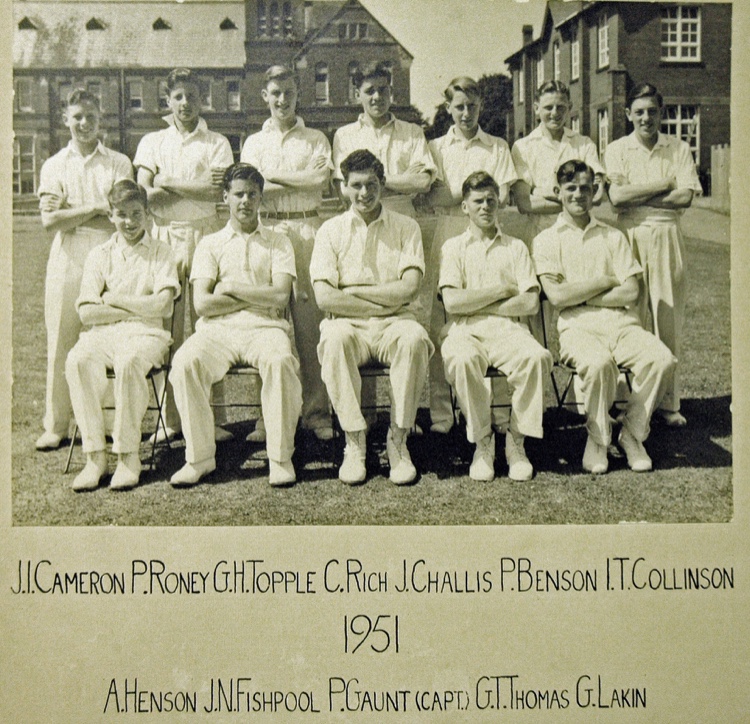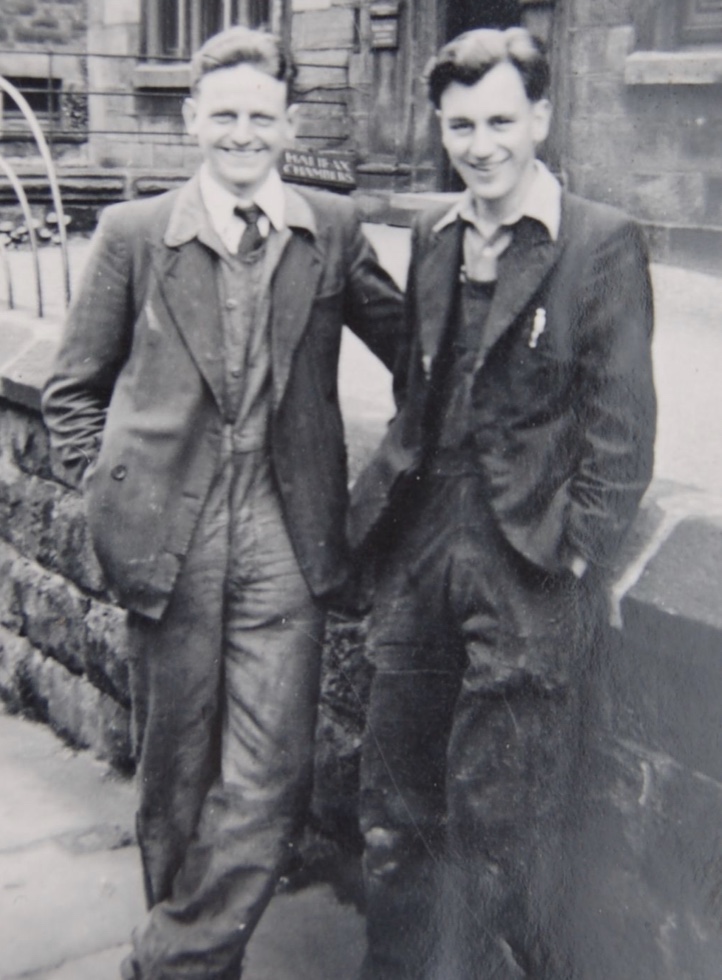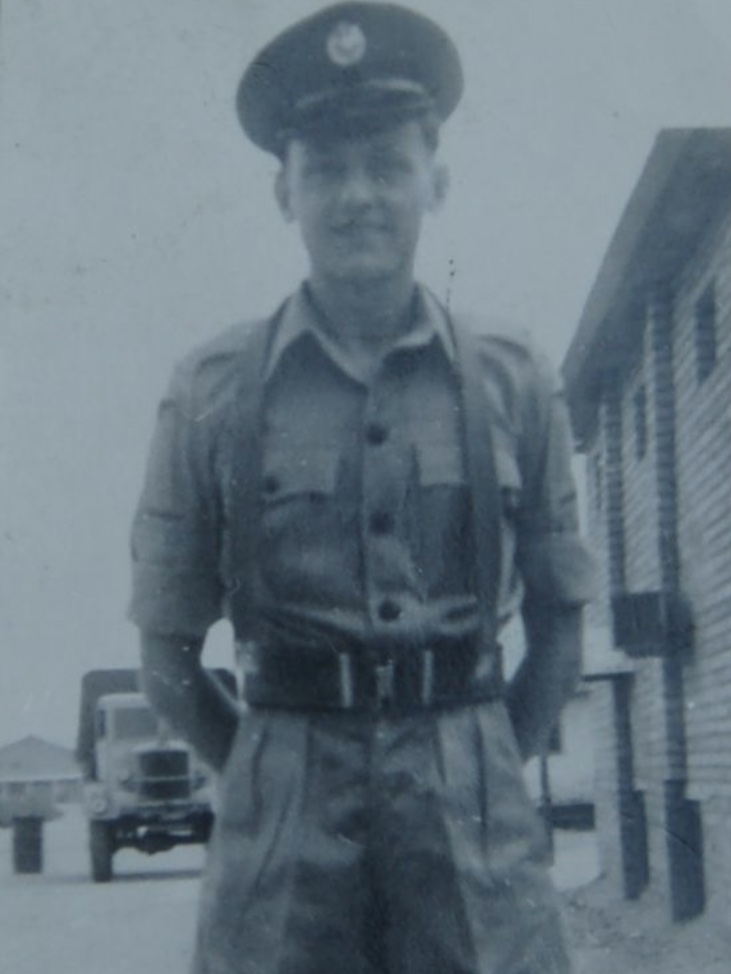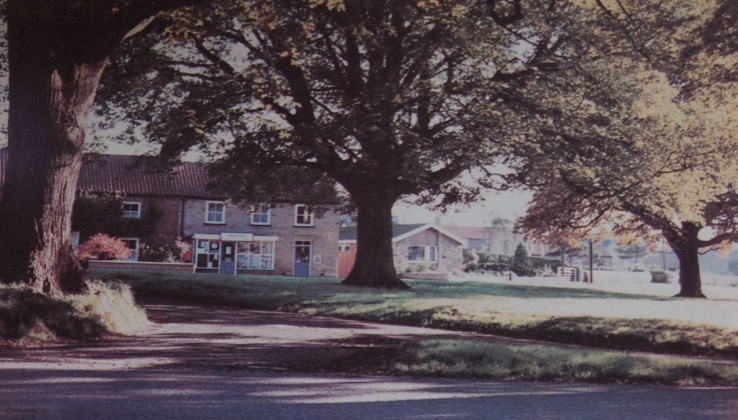 Picture captions, from top:
Peter Benson far left at RAF Shaibah with other wireless operators outside air traffic control tower, 1954
Back at RGS to mark Remembrance Day
Golden Wedding, with wife Cynthia, in 2014
RGS cricket team, 1951, back row, second right
Left, pictured in Harrogate, 1952, as an apprentice plumber
Shaibah, 1955: Ready for parade to officially hand over RAF Shaibah to the Iraq Air Force
Benson's Stores, Kirklington, 1980