LOCKDOWN DIARIES: Alexander goes the distance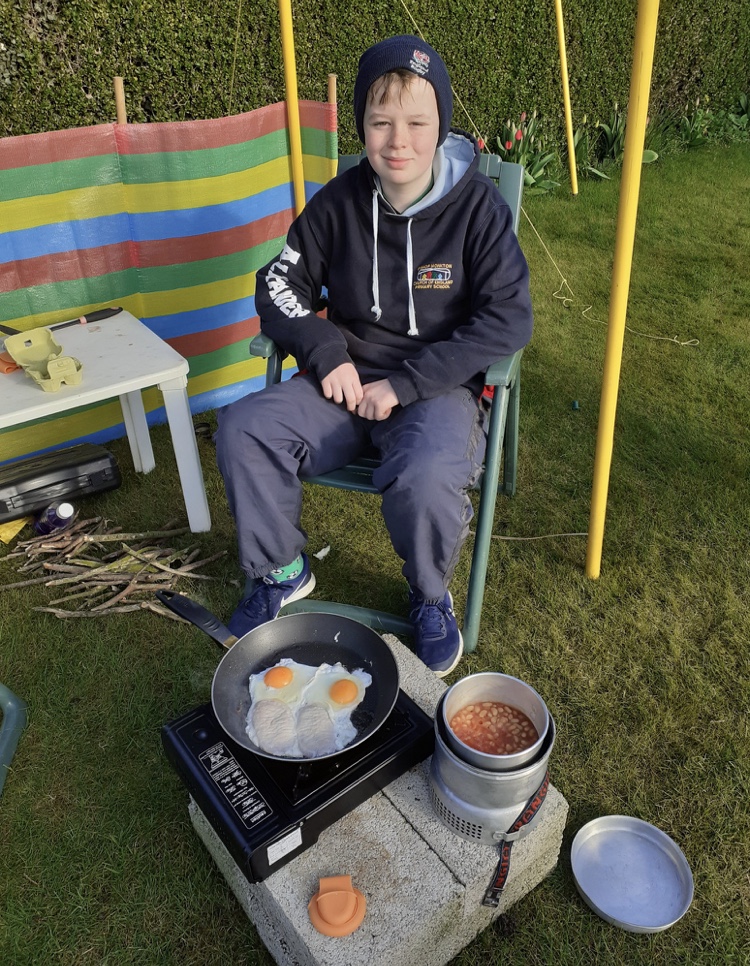 A 13-year-old Ripon Grammar School student has taken on a number of long-distance challenges, including joining in a collective 250,000 mile Hike to the Moon - but he still finds time to mow his elderly neighbour's lawn
ALEXANDER Pickering has been enjoying a range of ambitious walking, cycling and orienteering challenges throughout lockdown.
The energetic Year 8 student has also kept himself busy designing fire escape plans for his family home and setting up a campsite in his back garden, where he sleeps out under canvas and cooks his own breakfast.
The 13-year-old Boy Scout, who hopes for a career in medicine or engineering, also finds time to mow his 92-year-old neighbour's lawn.
A member of his local Ripon Scout group, Alexander has joined the Scout Hike to the Moon challenge, with a target of collectively walking the 250,000-mile approximate distance from the Earth to the Moon. So far, he has clocked up an impressive 272 miles.
He has also undertaken cycling and walking orienteering challenges, involving distances of up to 30 miles.
Alexander said: "Doing these challenges, which will go towards my Chief Scout Gold Award, has helped me keep fit during lockdown. I have also explored various parts of Ripon and the surrounding villages, some of which I have never been to before.
"It's given me the opportunity to see lots of wildlife too, including red kites, hares, dragonflies and kestrels."
His advice to others is: "Enjoy getting outdoors and exploring new places and keep yourself going with lots of determination, resilience and drinks and snacks!"