LOCKDOWN DIARY: Cann-do siblings are aiming high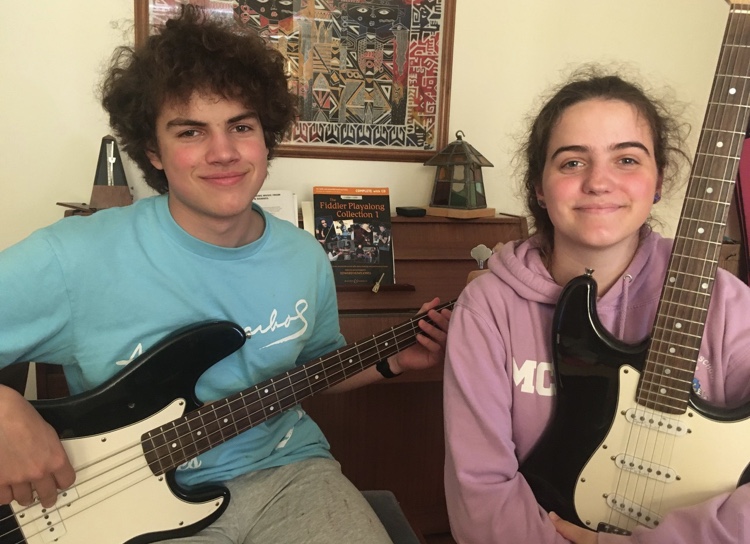 MUSICAL siblings from a military family have been picking up lots of new skills in lockdown, including learning to fly and play new instruments.
But Maddy and Samuel Cann have also found time to give something back to their local community, joining a group of volunteers organised by Grewelthorpe British Legion to tackle the overgrown servicemen's graves in their local churchyard.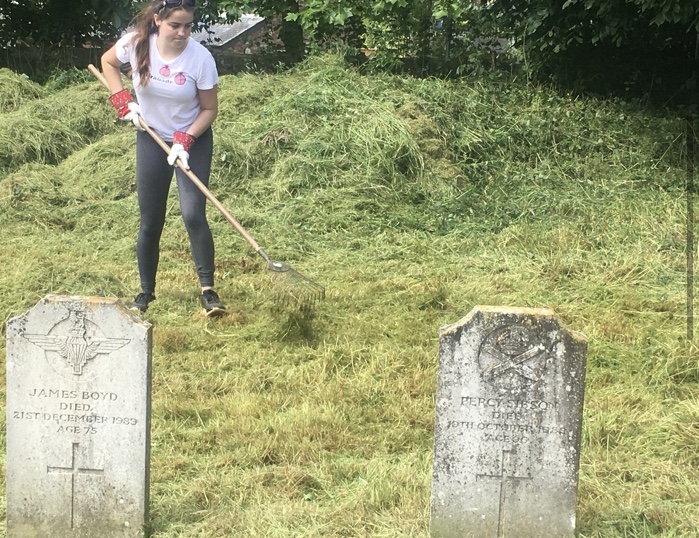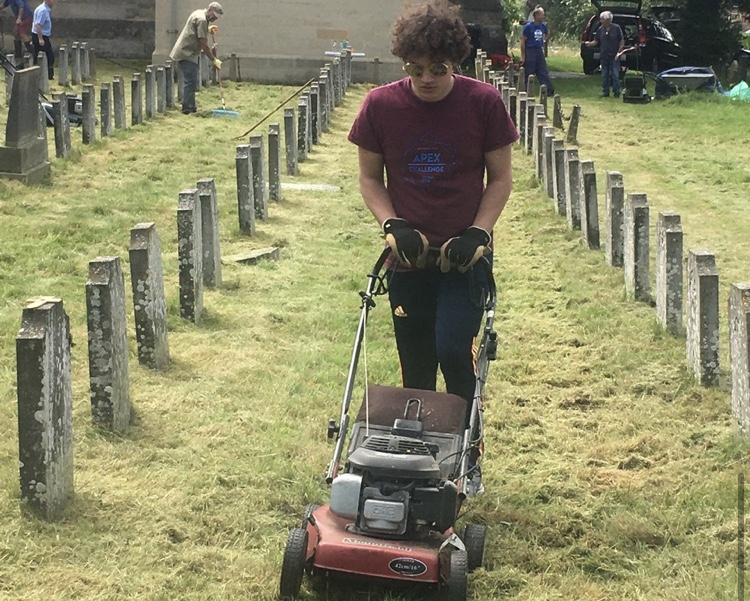 Since their father is an RAF pilot, the pair were very happy to muck in with more than 20 veterans and villagers, trimming, mowing and raking the overgrown site in Sharow.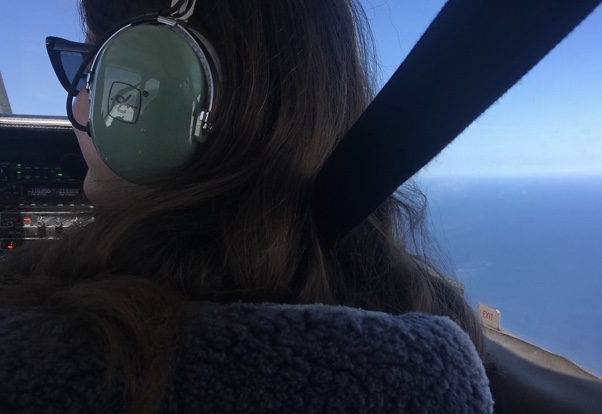 During lockdown, sixth form student Maddy has been working on her extended project qualification about women in aviation and both she and Sam have been learning to fly in a Piper PA-28 light aircraft.
Maddy, studying history, English, French and music, and pictured here flying over the North Sea at Saltburn, said: "Luckily, no-one in our family has been directly affected by Covid-19 so we have been fortunate that the weather has been good enough to do lots of exciting things and let us give back to our local village community in these difficult times."
The 17-year-old, who is a keen swimmer, has gained Grade 8 in violin and has now started learning electric and acoustic guitar.
Samuel, who plays violin, drums and viola as well as singing and would like to work in the computer games industry one day, is learning bass guitar.
Both are enjoying their lockdown Skype lessons with teacher Mike Rudland Simpson, another Ripon Grammar parent and musician.
With the local swimming club closed throughout lockdown, the family have also been enjoying water sports, including kayaking and open water swimming, at Ellerton Water Park.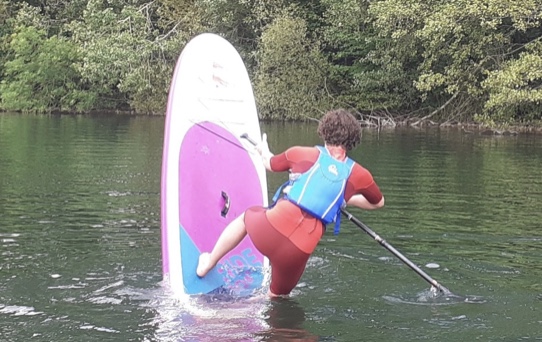 They headed there as soon as it re-opened to enjoy an afternoon paddle boarding with a socially distanced instructor.
Samuel, 15 - pictured here attempting to balance his board as high as he could out of the water, just before tipping into the lake - added: "Having a cousin working as a doctor on a Covid-19 ward has really put into perspective how lucky we have been as a family to stay healthy, and encouraged us to stay connected with others as well."