Marathon man's extraordinary challenge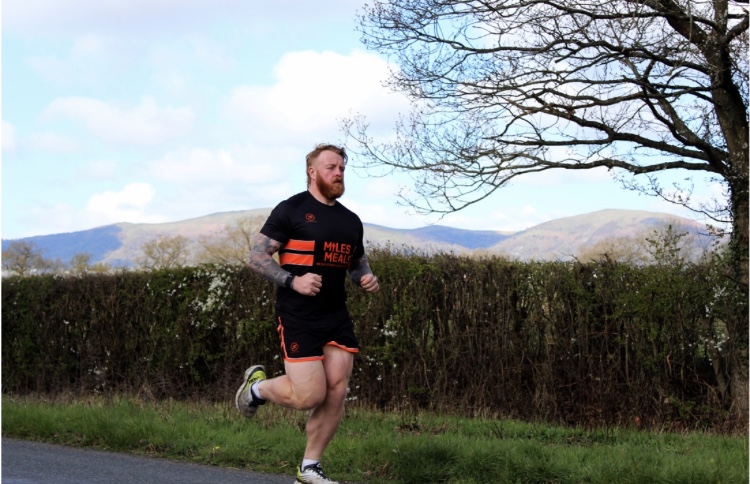 This former strongman champion is running 48 marathons in 48 days for children in poverty
A RIPON Grammar School past pupil whose family struggled to survive on benefits is running 48 marathons in 48 days across 48 English counties to raise money for a charity close to his heart.
Former international strongman John Clark, whose father suffered life-changing injuries in a work accident, now runs a chain of gyms and set up the charity Miles4Meals to help children living in food poverty.
The 34-year-old hopes to raise £48,000 by completing the gruelling challenge: "I understand the difficulties families face and the hard choices that need to be made with minimal budgets available for basic living expenses. I hope to make a difference, so others don't have to experience the same as I did," he explains.
His life changed at aged eight years old, when his father Alan, a roofer, broke his back and shattered his foot in a fall after scaffolding collapsed: "I grew up in a household with a disabled father and a mother who was his full-time carer. We lived in food poverty, reliant on government support to make ends meet."
The crisis is escalating due to the coronavirus pandemic, with an estimated 8.4million people living in food poverty according to the charity Sustain UK, he says, adding: "We can all help."
John, who left RGS in 2003 and, in addition to his gyms, runs several mentoring and coaching companies, now hopes to raise more than £48,000 for Miles4Meals with his extraordinary challenge. He sets off from Northumberland on Monday, July 5, and is due to reach North Yorkshire on July 16, eventually arriving in Worcestershire on August 21.
He believes he will be the first person ever to attempt 48 consecutive marathons in each of England's 48 counties and is appealing for people around the country to support him.
Volunteers are needed to help plan routes and to run or cycle alongside John to help him set a steady pace.
John, who is originally from Ripon, studied sports and exercise science at university after leaving RGS and took up strongman competitions after breaking his neck in a scrum collapse, which left him unable to play rugby.
Now based in Worcester, he was crowned Britain's Natural Strongest Man in 2015 and 2016, and when further injury curtailed his strongman career, the former Malvern rugby union player took up triathlon training, with the aim of becoming an Ironman triathlete.
The most important lesson he learnt at RGS, John adds, is: "Work ethic matters. I wasn't naturally gifted academically but with support, hard work and persistence managed to get very good grades that set me up for life at university and beyond."
All money raised will go towards the Miles4Meals charity, which he set up in May 2021, and food bank charity the Trussell Trust, which supports more than 1,200 food banks in the UK.
For more information visit: www.miles4meals.co.uk/484848 or you can follow the journey on John's instagram www.instagram.com/_john.clark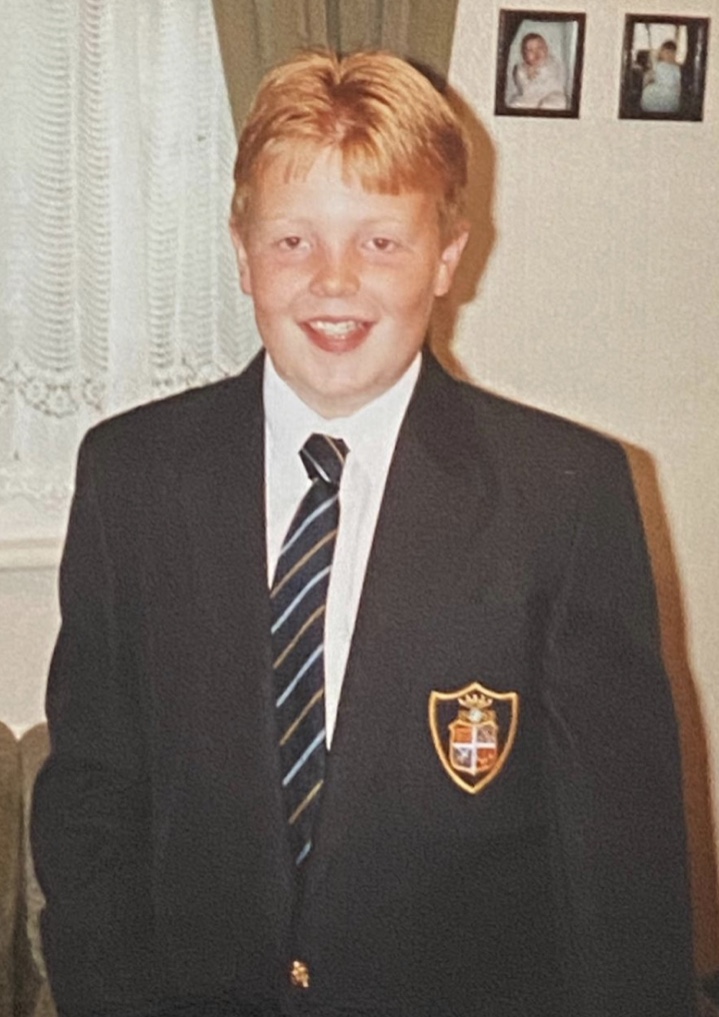 Q: What did you do after leaving RGS?
A: Following A-levels in English, physics and art, I spent a gap year working before studying sports and exercise science at the University of Worcester.
Q: What sports were you involved in at RGS?
A: Rugby. Rugby was pretty much my life and focus back then. I was desperate to try and be good at it and so aside from 'studying', you'd find me on the rugby field. I avoided Mr Casey's cross country running like the plague, which is quite ironic given my current challenge.
Q: What first got you interested in sport?
A: Doing something as a team, that shared experience win, lose or draw. It captured me from the off and stayed with me to today.
Q: Who or what inspired you?
A: As cliched as it may sound, my mother. She dragged us through a very tough time when my dad fell from a roof and sustained life-changing injuries, never complaining, never being the victim. She taught me a lot about work ethic and commitment to something you care about.
Q: What do you do now?
A: I wear many hats and run five businesses. I own multiple gyms, run a gym mentoring company, deliver education courses to coaches, run an online coaching company and recently opened our first sandwich and pizza shop in my adopted home of Worcester.
Q: What advice would you give younger students interested in following a similar path?
A: Just start. The biggest reason I see people not pursue a passion or dream is fear of failure, fear of what others may think and a focus on the potential negatives. For me, I'd rather look back on a failure and the lessons learnt than look back on regret that I never tried.
Q: What are your ambitions for the future?
A: To survive 48 consecutive marathons and raise as much funding as possible to help the M4M charity. After that it's on to the Marathon des Sables (a 250km race in the Sahara Desert) for the same cause and then next December I will attempt to row the Atlantic with three others to raise much needed funding for CALM.
Q: Who was your favourite teacher and why?
A: Mr Casey or Mr Fell. Both were very honest in their approach to teaching, giving real life advice and insight and not just focussing on the curriculum. They led by example, and both left a positive mark.
Q: What is the one bit of advice you'd give current students?
A: If you don't know what you want to do after school, don't worry. I was going to be an architect, then a sports scientist and neither of those ever came to fruition as my likes, passions, viewpoints changed. Looking back, I never appreciated how much you can change your path or goals and you aren't a product of just your subjects but also of the life lessons you learn along the way.
Q: What do you wish you'd known then that you know now?
A: Another cliche but ultimately, I wish I'd embraced the enjoyment and good times. Looking back, we never realised how much fun we had and how much we should have focussed on that than looking forward to 'growing up'.
Q: What is the most important lesson you learnt at RGS?
A: Work ethic matters. I wasn't naturally gifted academically but with support, hard work and persistence managed to get very good grades that set me up for life at university and beyond.