Motorsport fan Euan's winning Formula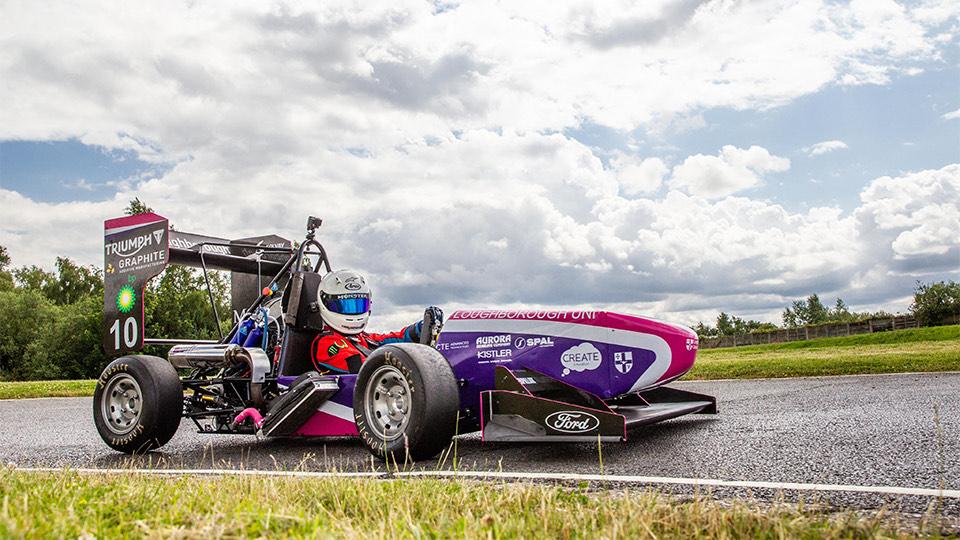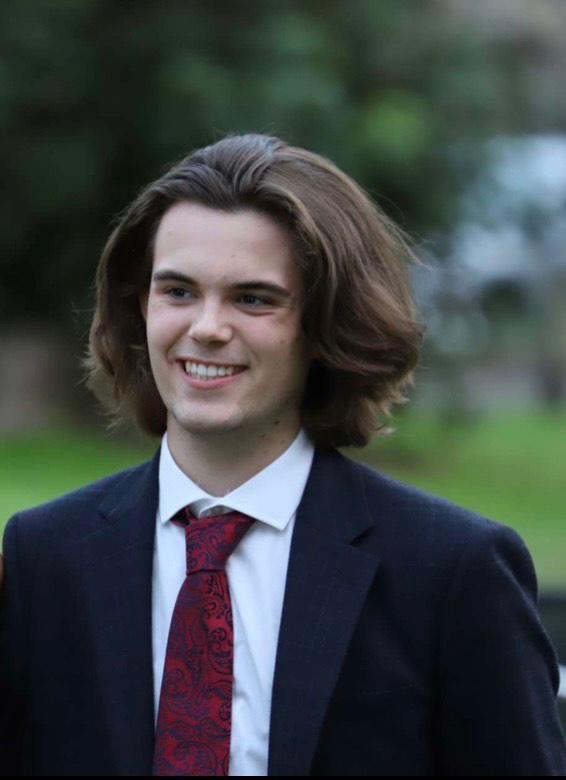 Former RGS student Euan Deighton is carving out a career in the competitive world of motorsport. The Loughborough University engineering student explains how his driving ambition led to a coveted placement with 2022's Formula One champions Red Bull Racing
WHILE in sixth form at RGS, Euan Deighton was desperate to win work experience in the world of motorsport. No matter how hard he tried, due to covid and the demand for places, finding something proved elusive.
But the mechanical engineering student's driving ambition never wavered and now, thanks to his persistence and energy, he is about to embark on the placement of his dreams during his year in industry.
Having gained valuable experience working with the Hawk Racing team as tyre technician for their Buildbase Suzuki British Superbike team, he is soon to step into an even more exciting role with the current Formula One racing champions.
Selected from hundreds of highly qualified candidates, he says: "It was a huge surprise to be offered a position, unbelievable. Red Bull are an amazing team to be a part of and a phenomenal platform to learn from."
He will be joining Red Bull Racing's power unit department, working in the testing and validation of their new engine development project for 2026, on a 13-month paid placement.
The 20-year-old, who left RGS in 2021 having taken A-levels in maths, physics and chemistry, in addition to gaining an A* in his extended project qualification on the importance of battery development for a sustainable future, says he can't wait to start.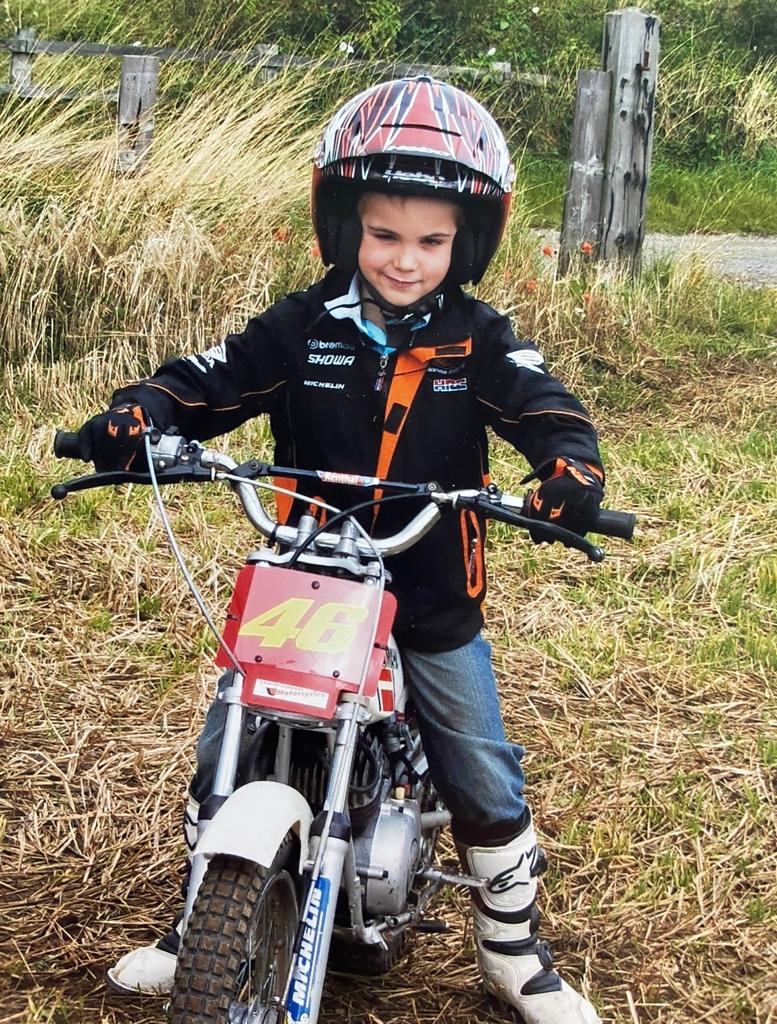 Inspired by his father, who was an off-road motorbike racer, he has been fascinated by all forms of motor sports since he was a child and got his first trials bike when he was just eight years old.
But he soon became more interested in the science and engineering behind the sport: "Walking around the pits and garages at race weekends made me want to learn more and be part of a team myself," he says.
"At school, I always dreamed I'd get to travel the world with a team. I'd love to spend some time working in a MotoGP team, and as part of those dreams, be a part of winning a world championship.
"Another aspiration was to also work within Formula One, an aspiration which has come true a lot earlier than expected."
He emphasises the value of experience and knowledge beyond academic qualifications: "This can get you a lot further than good grades alone. There is no 'right' route to working in a lot of industries, especially motorsport."
While he struggled to gain motor sport experience during his time in sixth form, he got his coveted break with the Hawk Racing team during his first year at university.
This gave him the opportunity to get trackside and work in the pit lane at the top level of British motorbike racing, a factor which would help him eventually gain a placement with Red Bull.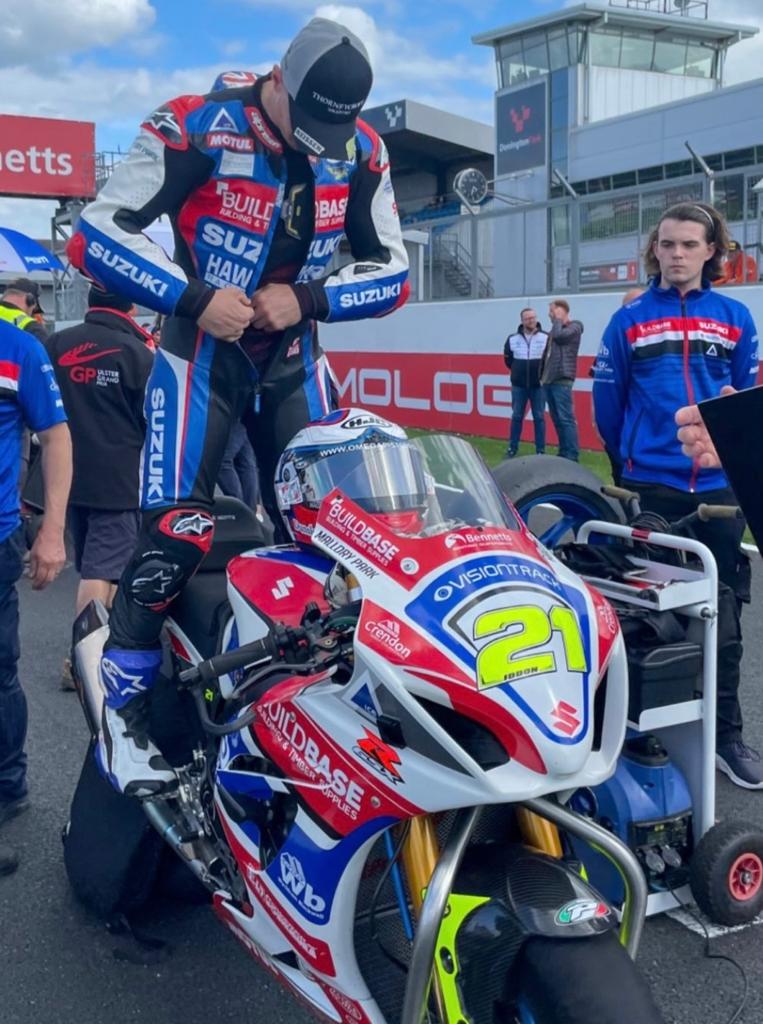 "Spending my first year in racing was a dream come true for me, and to work in the best domestic road racing championship in the world made it even more special. My first time stood on a grid surrounded by teams, riders and bikes was particularly memorable."
He recalls standing on the pit wall at Silverstone and looking up to see the Moto 3 world champion Danny Kent walking over to speak to him: "This was someone I had looked up to and was a massive fan of during his time in Grand Prix racing."
The best bit about the job, he says has to be winning: "Everyone goes racing to win. Watching your riders battle out on track surrounded by the team in the garage is nerve wracking but the adrenaline rush is so addictive. The feeling when you can finally convert performance on track to a podium or race win is phenomenal.
"I love being trackside, watching the action first hand is brilliant. I get to be a part of a sport I have been in awe of since a young age. whilst continually learning from the team."
None of his success, however, came easy.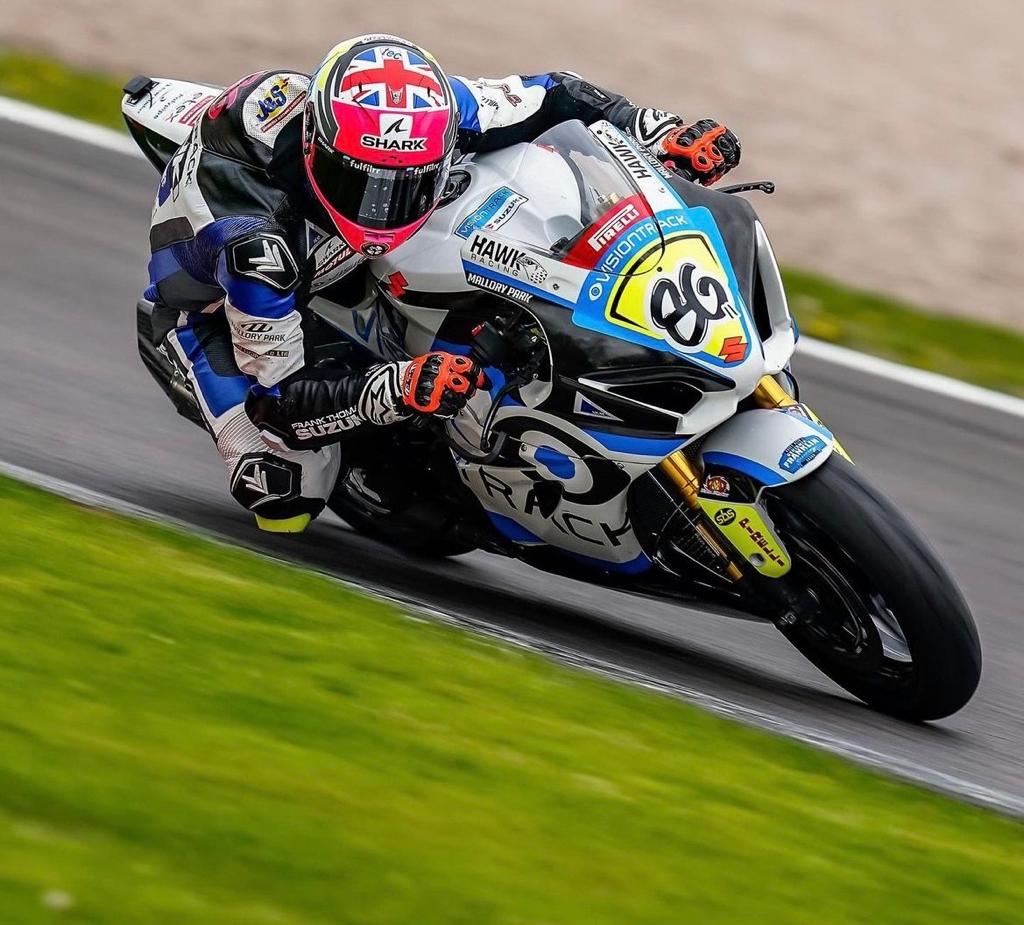 He explained how he almost fell at the first hurdle: "In sixth form, I soon found that people offering opportunities wouldn't come easy and I would need to be determined in my search."
Having built up a network of contacts, he did manage to arrange to help a British Supersport Championship rider in 2020, but sadly Covid restrictions put a stop to this.
Euan, who played a lead role in RGS's sixth form engineering society, advises other students interested in working in the field to keep going until they gain some experience.
"Go out there and give it a go, although this is easier said than done. You may hear a lot of 'No, sorry, maybe another time' before somebody will give you a chance.
"It might not come easy, but keep going, and when opportunities do come, take hold of them, and learn as much as you can from the time that someone has given you.
"You may need to be flexible and make a few sacrifices along the way but if you are passionate about what you're doing, you'll love the work and the journey of getting to where you want to be.
"Don't give up. If your first route into your chosen career doesn't work out, reassess, and try again."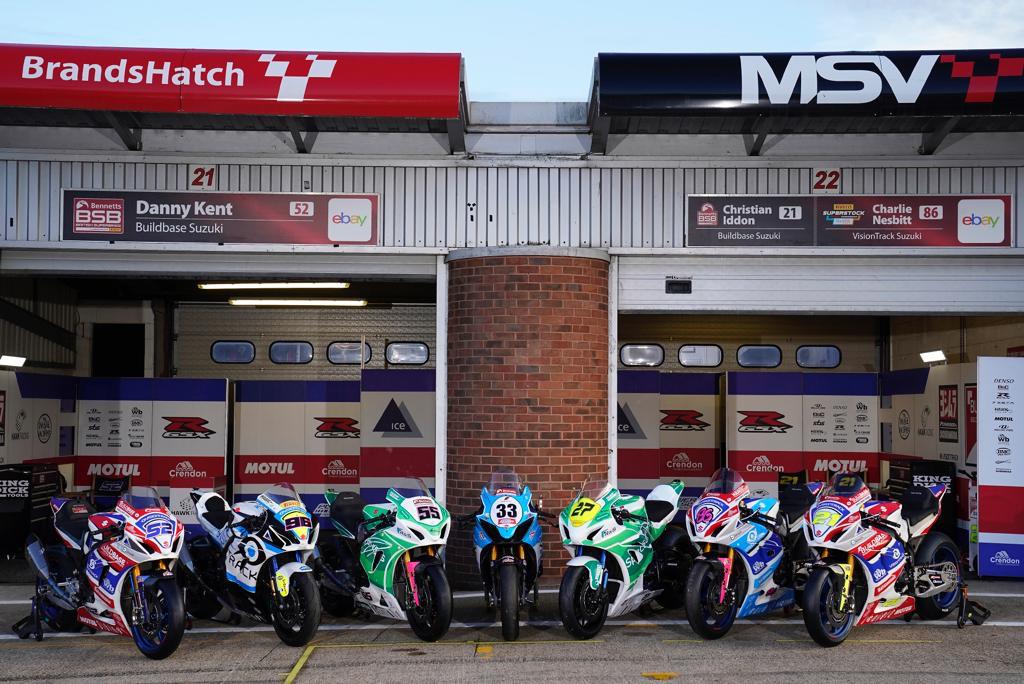 Following his sixth form work experience derailment, he began his search again in spring 2022, and decided to take a broader approach, emailing as many contacts as he could find for British Superbike Championship (BSB) teams, asking for experience in a paddock.
"I thought I would receive no response, so my plan was to work down the different classes in BSB, looking to give a hand to some smaller, family and friend-run teams. To my surprise, I received four responses – and, more amazingly, two teams offering an opportunity."
His role with Hawk Racing gave him a phenomenal platform: "It helped me stand out from the majority of candidates applying for the highly contested Formula One placement roles."
He was able to point to the experience he had had, travelling up and down the country, from Knockhill in Scotland to Thruxton in Andover, with Hawk Racing during the 2022 season for each race meeting as well as helping out within their workshop at Mallory Park, located not far from Loughborough.
"It was my responsibility to ensure the tyres were at the correct temperature and pressure before a bike headed out on track, a hugely important responsibility for both rider safety and performance. After every session, I would take the wheels to Pirelli to get new tyres fitted ready for the next session or race.
"It meant I had first-hand, real-life experience working in motorsport which set me apart."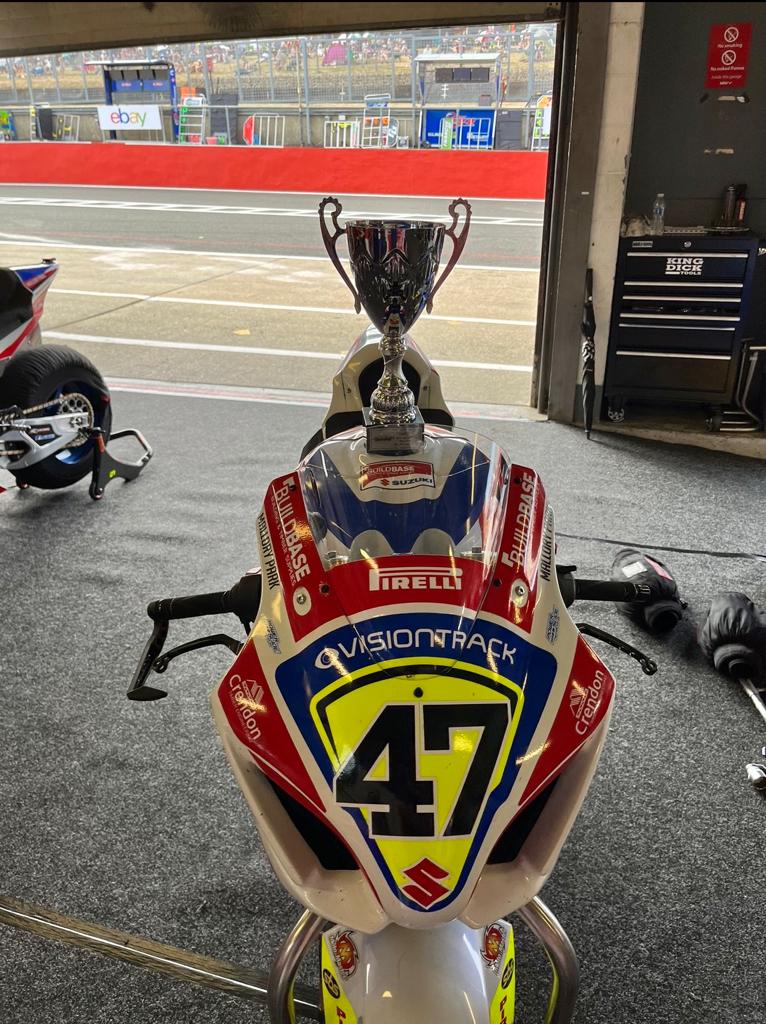 He has, he says, learnt a lot: "Any day in racing can be a challenge, and most are. You don't know what's going to happen in racing, it may be a change in the weather or circumstances out on track. I soon learnt you must be able to adapt in the fast-paced dynamic environment whilst keeping a cool head."
There have been times which have been particularly tough: "Witnessing any rider crash is a horrible and scary experience, made even more devastating when it's your rider.
"Sadly, it's been a tough year across the whole of motorsport industry. Unfortunately, BSB lost our very own Chrissy Rouse in 2022. A true gentleman of the paddock and a rider who I looked up to on and off the track, having followed his racing throughout his career.
"Watching the whole BSB community come together to honour Chrissy was emotional to see but an honour to be a part of," he says.
"It doesn't take long to learn that in motorsport, the good times come few and far between. But when the good times do come, you are on top of the world.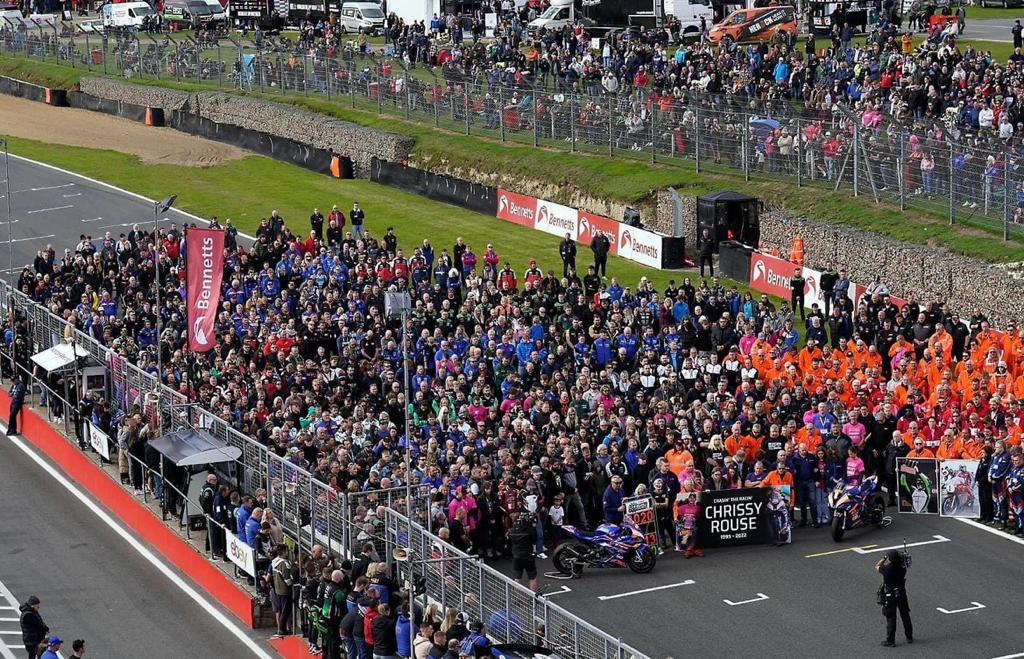 "It would be very easy to get disheartened and give up when results don't go your way in racing, but you can't stop trying. One thing I absolutely admire about working with the Hawk Racing team, no matter what, we kept pushing and never gave up!"
*Euan is happy for RGS students interested in a career in motorsport to contact him at ebdeighton46@gmail
If anyone would like to learn more about Formula Student and the work going on at Loughborough University Motorsport, please see the links below: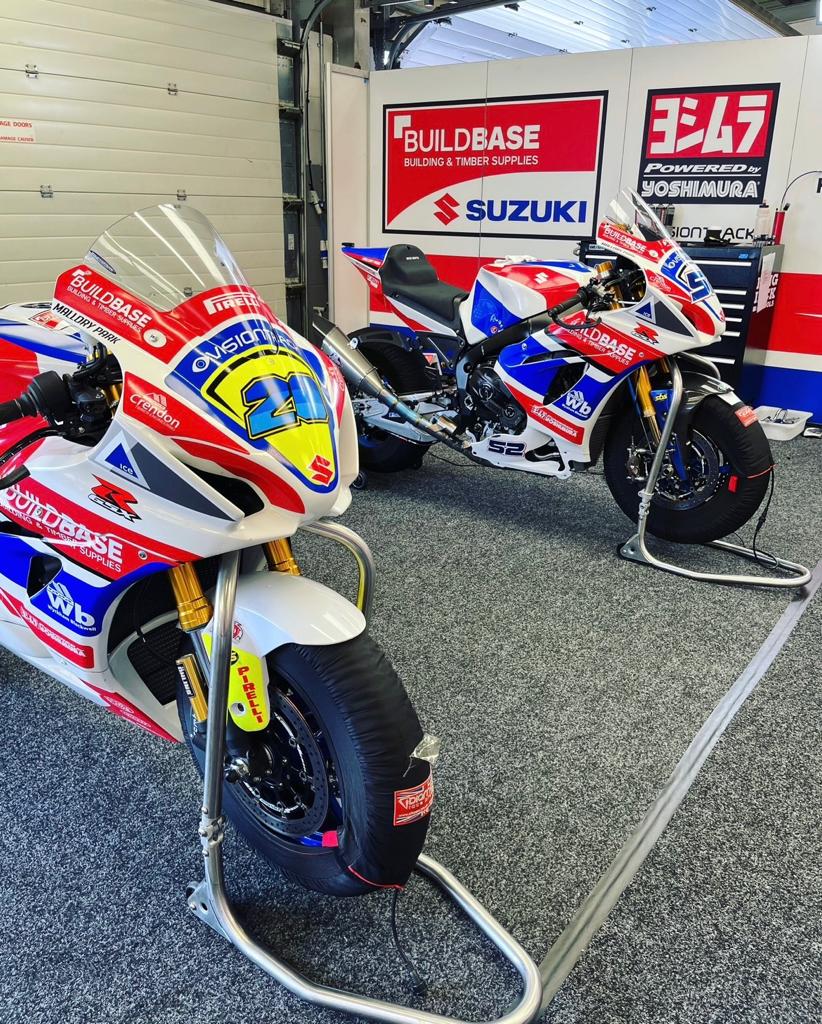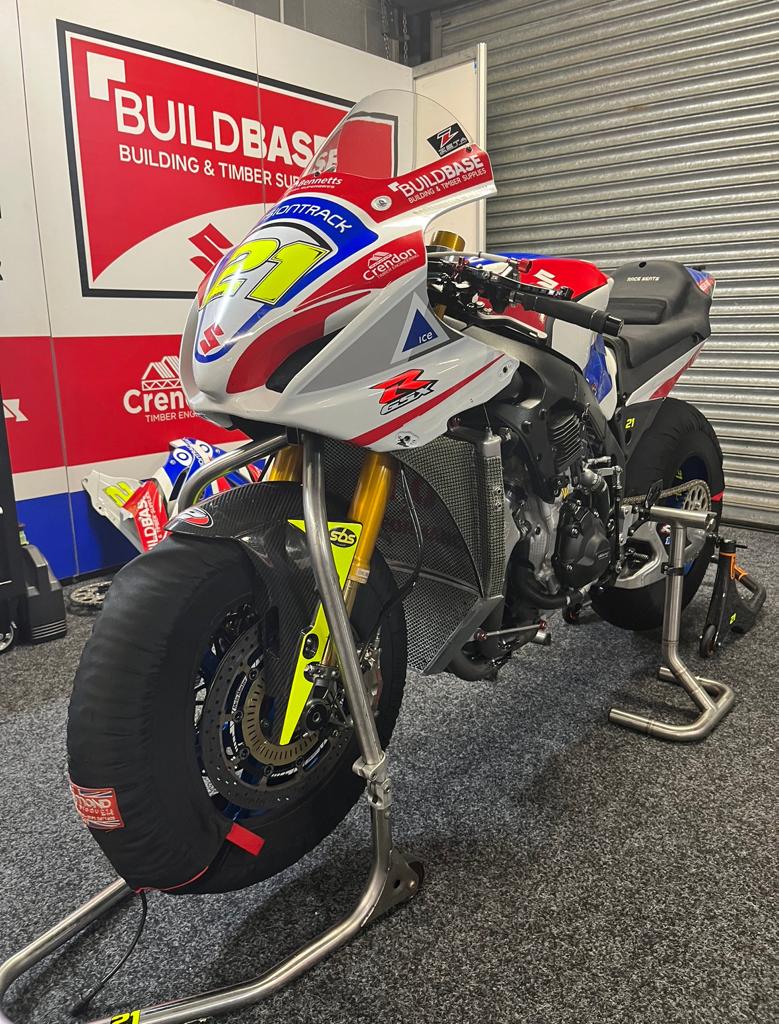 Pictured, from top: Loughborough Motorsport Formula student race car; Euan today and with his first bike; pictured, right, in his team kit before the sprint race at Donnington Park; Charlie Nesbitt riding the Superstock 1000; all of Hawks Racing's Suzuki GSXR 1000s outside the garage at Brands Hatch; winner's trophy for Richard Cooper at Brands Hatch; ceremony for Chrissy Rouse at Brands Hatch; Tom Oliver's superstock bike (left) and Danny Kent's superbike (right), Christian Iddon's superbike
Q. What was the most important thing you learnt at RGS?
A: When I joined RGS in sixth form, it was a change I had never experienced before. To enter a new environment that I was not familiar with and forming relationships was an important aspect of my time at RGS. I learnt that to grow as a person and to learn outside of studies requires you to go beyond your comfort zone.
Q. Who was your favourite teacher and why?
A: The lessons I most enjoyed going to was chemistry with Miss Caldwell, no lesson was ever boring even if I didn't quite understand what the lesson was about. I'd also like to thank all those from RGS who helped shape who I am today.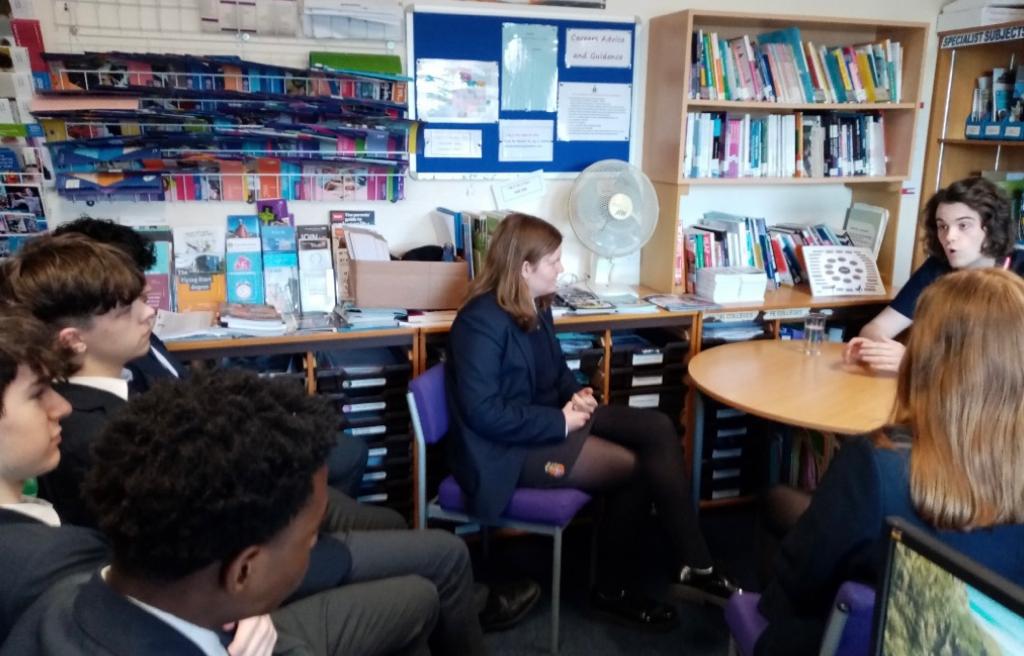 Thank you to Euan who, following this interview, returned to school to talk to sixth formers about carving out a career in motorsport. BOB WALKER reports
Engineering Motor Sport students get first-hand careers information
Lower and Upper Sixth engineering students spoke to RGS alumni, Euan Deighton on how to find pathways into motorsport. Euan, who is currently in his second year at Loughborough University studying mechanical engineering, has successfully applied to Red Bull Racing, based near Milton Keynes, to work in their new engine department as part of his year in industry. He told the students about the application process and how to find work experiences and placements using www.motorsportjobs.com. One of his key messages was that it was vitally important that they stand out from the crowds as application for all motorsport jobs are incredible competitive and teams want the very best of the best. In his case he applied for several volunteering roles in motorsport teams and eventually secured the role of tyre technician at the superbike team, Hawk Racing. Not only did this demonstrate to Red Bull his clear interest in motorsport but highlighted other important skills such as; working to very strict deadlines, working as part of a team and how to work in a dynamic and very demanding environment. Euan is also part of Loughborough University's Formula Students club. Students build and race cars against other universities and this is a great introduction to the world of motorsport. For more information please go to: Formula student | School of Mechanical, Electrical and Manufacturing Engineering | Loughborough University (lboro.ac.uk)