Mr Clarke: 'The joy of helping pupils achieve their goals'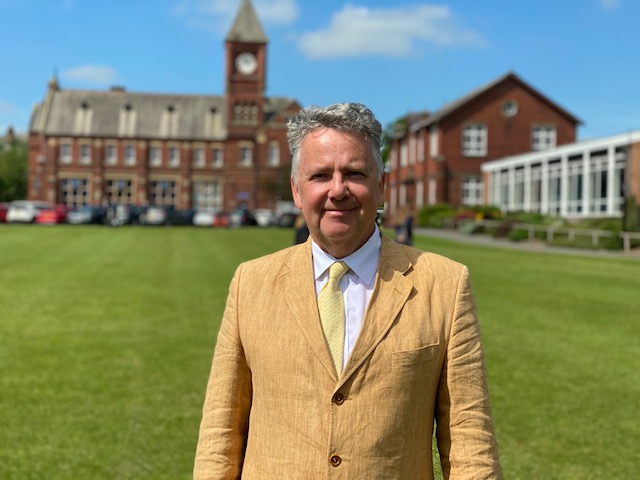 Head of RE Mr Clarke is leaving RGS after 20 years to enjoy a retirement packed full of adventure. From the successes of his girls' football teams to pioneering expeditions to far flung destinations like Peru, Nicaragua, Vietnam and Cambodia, he looks back on some of the highlights of his time at the school
Q: Tell us something about yourself which might surprise people
A: I'm a member of the 92 Club – having attended a football match at the grounds of all 92 Premier League and Football League clubs.
Q: When did you start at RGS and what roles have you enjoyed at the school?
A: September 2001 as head of RE. Shortly after I arrived, I resurrected the school's Debating Society and in 2004, I set up the RGS Girls' Football Club which (due to some rather outdated attitudes) some people seemed to think was a bit of a joke, but it was in fact a serious opportunity for girls to play competitive football at local, regional & national levels. Altogether, we had five teams (U-18, U-16, U-15, U-14 and U13) and in 2007 our U-16s won the North Yorkshire County Cup with a 1-0 win (after extra time) over Wensleydale School (Leyburn). In 2011 our U-15 side reached the national quarter finals of the English Schools' FA Cup competition where they lost narrowly in a 5-4 thriller to St Julie's from Liverpool, the eventual winners.
In my first decade at RGS, I made regular contributions to the whole school programme of assemblies, often involving pupils, the most memorable of which were probably puppet theatre assemblies on the life of the Buddha & the story of Moses and the Exodus.
I introduced a programme of visits, trips & study weekends to enhance the RE curriculum. These included sixth form residential trips to Manchester and New York, a GCSE visit to the Manchester Buddhist Centre and ten consecutive annual weekends in London each May for second year students.
In 2008 I led the school's first biennial World Challenge expedition to Peru – following the success of this first initiative, I led three further expeditions to Namibia (2010), Vietnam & Cambodia (2012) and Nicaragua & Costa Rica (2014).
Q: What has been the best part of your job?
A: Teaching the most important subject in the world to so many wonderful young people when their minds are at their most active and productive. Working with some brilliant, kind, caring and very funny colleagues. Helping pupils to achieve their goals (literally in the case of football). Sharing the excitement of pupils travelling to learn in new places.
Q: And the worst?
A: Losing that national English Schools' FA Cup quarter final to Liverpool after taking the lead with only 15 minutes to go.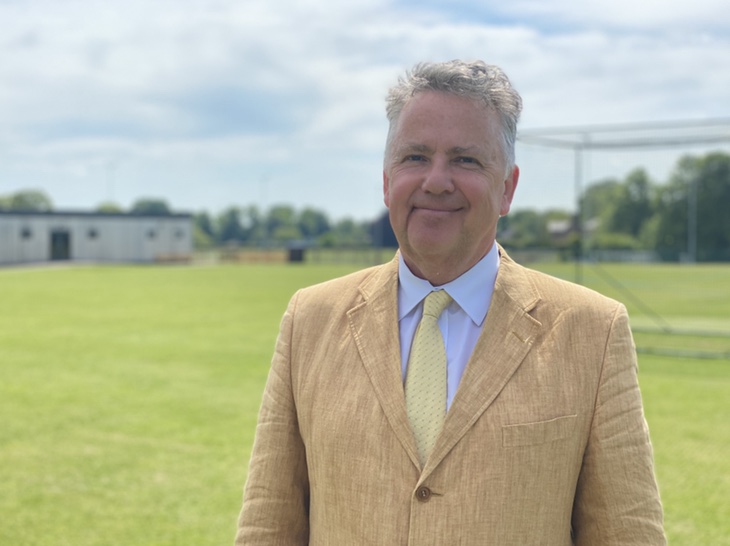 Q: What did you do before you came to RGS?
A: I was head of RE at the Allertonshire School & Northallerton College for seven years and before that I taught for nine years in the beautiful south coast town of Hastings in East Sussex.
Q: What do you plan to do next?
A: Sit down and have a nice cup of tea in the garden with my beautiful wife! Have a massive party. Travel to lots of new places. Spend more time walking, writing, reading, gardening, and listening to and playing music. Watch some live football. Climb the Mountains of the Moon in Uganda. Learn to ride a bicycle! Renew some old friendships and make some new ones. Sail through the Grenadines.
Q: What are the main changes you have seen during your time at RGS?
A: An almost complete change of staff – the only teacher who was here before me who will still be here in September will be Mr Fell, who I might add, is considerably younger than me! Lots of new buildings, for example the maths, humanities and languages blocks, music rooms, sixth form centre, sports hall and all-weather pitches.
Q: What will you miss most about the school?
A: The people, the conversation, the laughter, the fun, the learning, and gazing out on the beautiful grounds on a lovely summer's day.
Q: What are your main interests outside RGS?
A: Spending time with my family - football, gardening, music, travel, reading, walking & cooking.
Q: Reflecting on your time at RGS, what do you feel most proud of?
A: Playing my small part in the big story of education at RGS – helping young people learn about how the world works, what's important in life and the fact that we are a tiny, fleeting part of an enormous universe.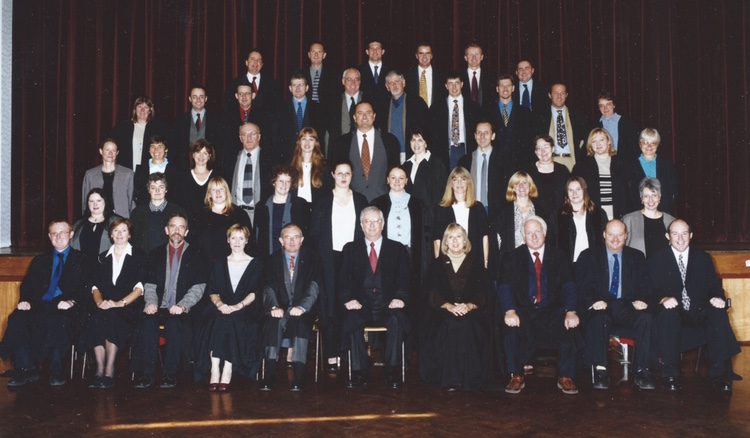 Mr Clarke, far left back row, pictured in 2002