Mr Miller: 'The best bit has been teaching enthusiastic kids'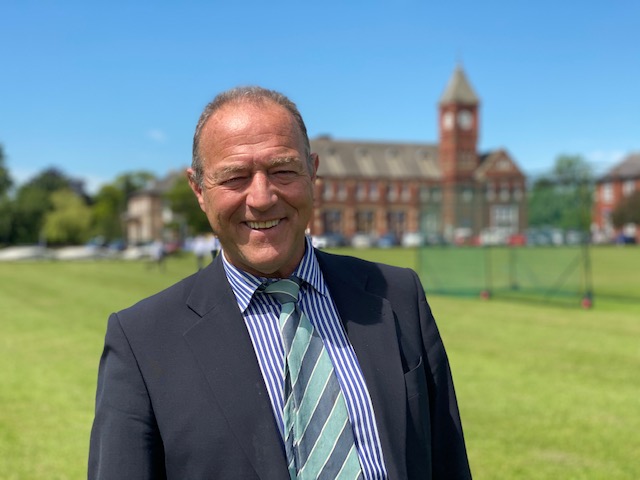 Mr Miller, retiring after 36 years of teaching at Ripon Grammar School, reflects on his time at the school with highlights including coaching champion rugby teams, running ski trips and teaching enthusiastic schoolchildren
Q: What would surprise people about you?
A: Having no mobile phone and no personal email address and being able to live a normal life.
Also, my connections with RGS go back a long away. I played against the school at rugby when I was in sixth form at Archbishop Holgate's Grammar School in York, we lost to RGS, 4-0. Unbeknown to me, my future wife, whose father was a friend of headmaster Mr Atkinson, used to travel with her family from Cambridge to enjoy holidays here, staying in Ellington House.
Q: When did you start at RGS and what was your role?
A: The last century, 1985, as a biology teacher. No promotions, so no roles within the school important enough to be paid for.
Q: What has been the worst part of the job?
A: Occasionally having to deal with what former prime minister David Cameron called 'sharp-elbowed parents'. The worst part of this year is not seeing the 1st XV – a particularly talented team – play a competitive game.
Q: And the best bit?
A: Simply teaching enthusiastic kids. An understanding of science, especially biology, is fundamental, so that makes that part of the job important.
Also, coaching rugby and building teams, instilling a team ethic is important.
Q: What did you do before teaching?
A: After university I worked for a builder in York and spent 12 months working in pathology and haematology at York Hospital.
Q: What will you miss most?
A: Interesting and hard-working colleagues.
Coaching the 1st XV and the humour generated by enthusiastic pupils.
Q: What are your main interests outside school?
A: Politics, wild camping, hill walking, skiing and fishing.
Q: What do you plan to do next?
A: Join Extinction Rebellion and 'guesting' on local estate waters with a fly rod.
Q: What are the main changes you have seen at RGS?
A: The mix of kids from different social classes has all but gone – strange in a grammar school – and something we should try to restore. Overall, it is a better school now than when I joined.
Q: Looking back on your time at RGS, what do you feel most proud of?
A: Winning the last three Yorkshire Cups with the 1st XV, having never previously won it before, throughout its 50 years or so of existence.
Introducing the playing of water polo.
Running ski trips for about ten years.
And, most of all, for teaching biology with a socialist bias for nearly four decades (without getting caught!).
Serving as a staff or co-opted governor at RGS for four terms of office.
Also, persuading the governing body to allow both the biology department and general studies classes to teach about HIV/AIDS and its prevention in the 1980s – something Guardian editor Katharine Viner (who was in sixth form at the time) mentioned in an article as being quite something for a state school like Ripon Grammar School at that time.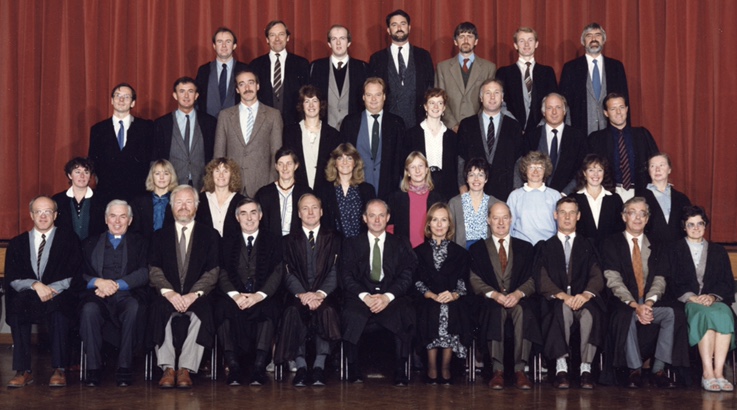 Mr Miller pictured in 1985, second row down, far right