MUSIC: Band of brothers music masterclass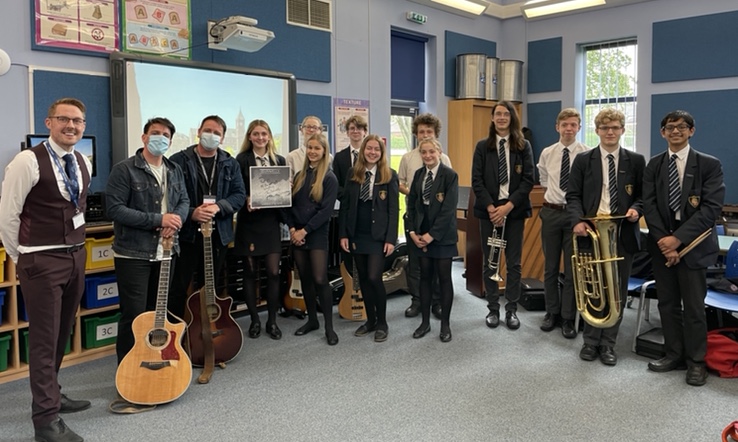 Year 10 student IZZY KIRBY reports on how she and her classmates created a new song in a music workshop with sibling pop/rock duo The Dunwells
OUR workshop with the Dunwell brothers was a valuable opportunity. Helpful and inspirational, they appeared to enjoy their visit to RGS as much as we enjoyed having them.
To begin with, they performed one of the original songs that helped launch their career and told us about many of the places that their music had taken them. This was certainly an inspiration to me and I'm sure many of my friends too!
The focus of the workshop was to teach us about how to start song writing and the creation of compositions. This was a huge help to me as it is so hard to know where to begin in song writing. I learnt about creating ideas for writing my own songs, and will take this forward in my musical development, especially in my GCSE composition writing.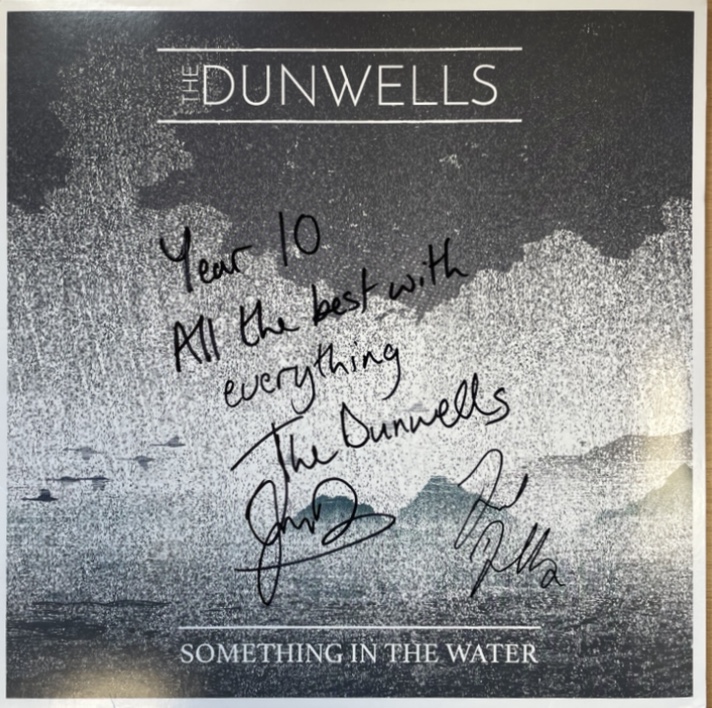 In the lesson we created a song altogether and all had different roles, I was lead singer, taking the melody and my friends sang too! I thought it was incredible that all the instruments were used in this song, as there is a vast range across our class, from drums to brass!
We had so much fun in the workshop and it was such a nice change having visitors in the flesh rather than through a screen.
Thank you so much to the music department for this opportunity and to The Dunwells who taught us so much and inspired me to strive in my musical future.
Director of music Mr Barker was pleased to be able to invite The Dunwells to RGS in person, after having to delay the workshop previously due to lockdown restrictions: "It was great to have working musicians back in the department giving a workshop and seeing the students get so much out of the experience.
"We are going to keep the collaboration going and some of our students are recording some vocals over the song we wrote together this term. It was also very kind of The Dunwells to donate a signed LP to the department which will be going on the wall."
*For more information visit: www.thedunwells.com/