MUSIC: String quartet students play for a worthy cause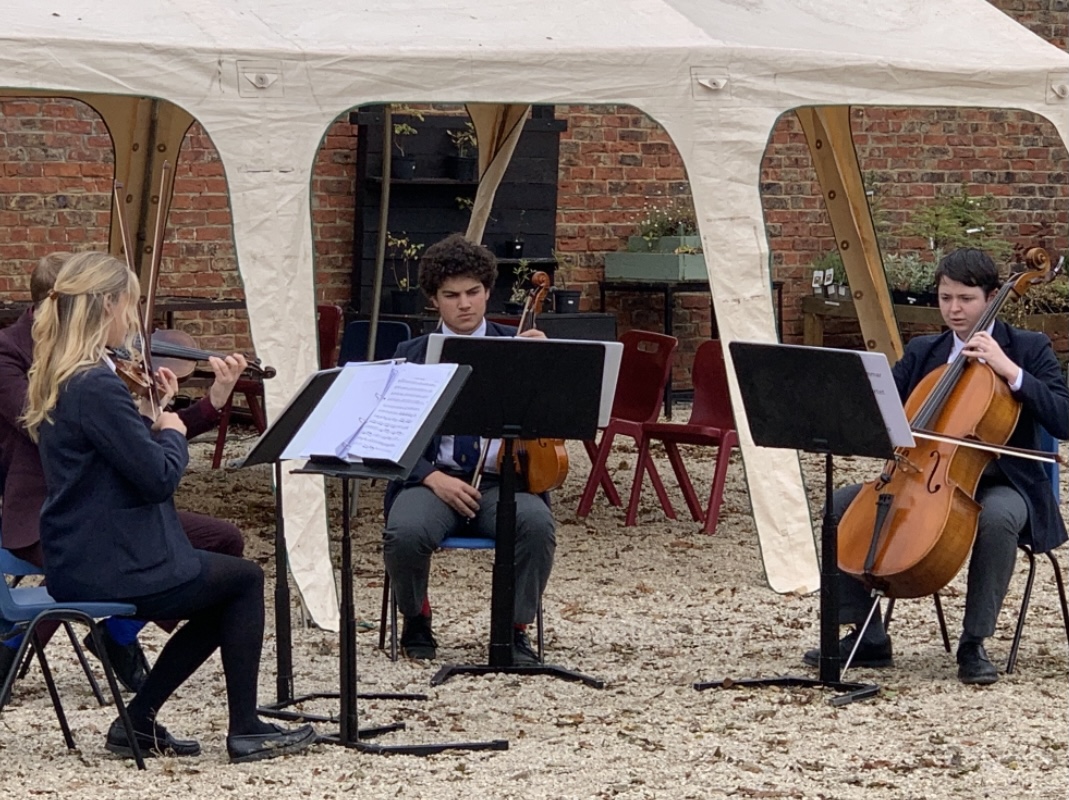 SIXTH form students joined in the celebrations at a Ripon Walled Garden fundraising event to mark the annual apple harvest.
Visitors were invited into the charity's orchard to see original Victorian apple and pear trees in a beautiful kitchen garden setting and were also encouraged to put their excess fruit to good use by pressing it to make juice, while the RGS string quartet played in the background.
Ripon Community Link, which works with adults and young people with learning disabilities at the Walled Garden, also organised craft stalls and offered plot-to-plate meals at the popular annual Apple Day gathering, one of their key fundraising events which, sadly, had to be cancelled last year due to the pandemic.
Director of Music Michael Barker said: "We were delighted to be able to join in this wonderful community event to help raise money for such a worthy cause."
For more information, visit: www.riponcommunitylink.org