Natasha's soda can story wins a top prize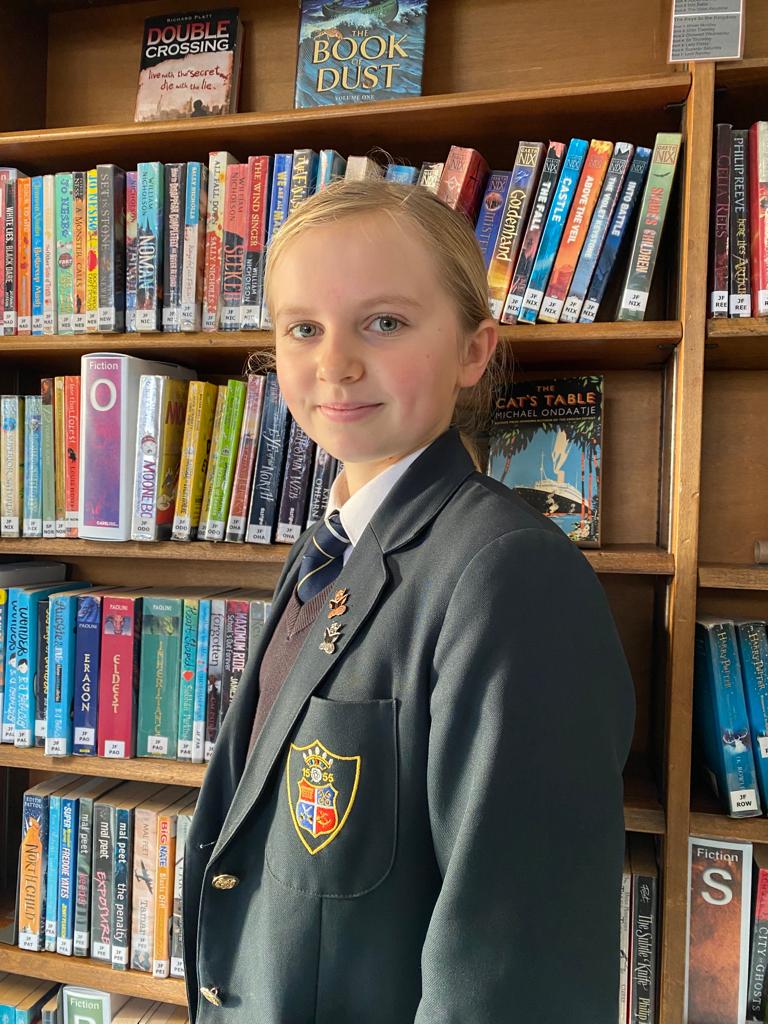 A BUDDING young Ripon Grammar School writer is fizzing with excitement after winning a competition with her witty story about a can of soda.
Natasha Pointon's Diary of a Can of Soda was selected by a panel of publishing professionals as one of seven winning entries in the Style of Wight children's writing competition.
Judge and award-winning author Kieran Larwood said he loved Natasha's idea of writing a story from the point of view of an object: "It also had an important message about recycling and littering, and the ending made me laugh!"
Natasha, from outside Thirsk, has won a £50 book voucher and a signed framed copy of an artwork by author and illustrator Jules Marriner.
The 11-year-old, who entered the competition in the Style of Wight magazine, said she was excited to hear she was one of the winners: "I can't wait for the prizes to arrive in the post. I plan to buy lots of lovely books."
She started writing stories and poems for competitions in lockdown and over the school holidays and explained how she came up with the idea for her 500-word story: "I have read books like War Horse, written from the point of view of a horse, but I have never read one from the point of view of an object."
A keen maths student, she hopes to work at the Office for National Statistics one day.
The Diary of a Can of Soda
By Natasha Pointon
Day 1
I came out of a large creaky metal machine with a large shiny sticker wrapped around me. I was moved at a fast rate along a conveyor belt which stood me up and filled me with a brown sparkling liquid. I was then placed in a large crate of cans which looked exactly like me! I was pulled into a large dark room with hundreds of crates which contained more cans like me.
Day 5
Finally, the door was opened and a large pair of working hands picked the crate up that I was in and took me into a truck. There were millions of bottles like me which had the same shiny wrapper and brown fizzy liquid inside. The large door at the back closed on us all which made it almost impossible to see anything.
Day 6
The door was opened and the sun shined brightly on me which made me feel better as I hadn't seen daylight for hours. I saw a sad tired face which looked utterly exhausted. He had large grey bags under his eyes and his mouth was constantly opening to yawn. We were stacked up onto a metal platform with wheels which took us to a storage room which had things which weren't the same as us. The room was completely plain but at least the lights were on.
Day 92
I had to wait for ages to be eventually picked up and taken somewhere. Each time a friendly blonde haired lady came into the room to pick things up I always hoped she was going to pick my crate up. But it was always the biscuits or juice who got chosen. It was an exciting journey into the supermarket; the shelves were stocked with everything you could imagine from brown things to green things. I was taken to the meal deal section where I was unpacked and I was at the front of everyone. I had no idea what to do.
Day 94
At around midday two teenagers who were wearing their caps backwards and designer clothes came right up to me and had a look round at the other cans. But eventually decided to pick ME. They handed a lady a single pound coin for me. Really I thought I was worth so much more. The teenager shook me then unscrewed my cap which made my brown liquid explode over the sides onto the ground. I felt unloved and uncared for. I felt like a part of me was missing because it was. I was soon finished up and thrown on the floor.
Day 102
A man with a neon yellow jacket came round and dropped me into the recycle bin so that I could be made again. The thought of some ungrateful teenager doing the same thing to me again was not a good thought.
Day 237
I was made into a chocolate bar wrapper this time. YES.