New £1m 3G pitch is now in action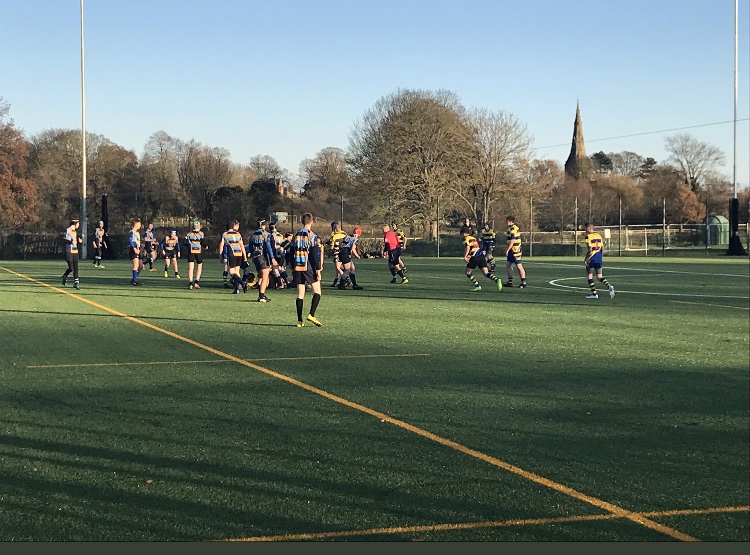 RIPON Grammar School's new 3G pitch is now in action, with students enjoying their first practices and games on the all-weather surface. The school's U16 rugby team is pictured, above, during a thrilling game against Sheffield's Wales High School, which RGS won by four scores to two.
There will be an official opening of this £1m addition to RGS's sporting facilities - which is being used for a wide variety of sports including lacrosse, rounders and athletics training, as well as for girls' and boys' rugby and football - early in 2020 (date yet to be confirmed).
The development encompasses a full-size FIFA-compliant football pitch and three seven-a-side football pitches, all with markings and goals on wheels, as well as a full-size World Rugby-compliant artificial playing field with markings and posts, in addition to a large new changing block and shower room.
It will be used solely by the school up to 5.30pm but will be available for public hire in the evenings, weekends and holidays and will also serve three partner clubs, Ripon RUFC, Ripon City AFC and Ripon City Panthers JFC.
The 3G pitch's durable, all-weather surface can be played on for 80 hours a week, as opposed to the five hours a week natural grass pitches can withstand. Contractors also re-levelled and re-sited the running track and 1st XV grass rugby pitch, as well as installing drainage.
Persimmon Homes agreed to fund the sporting facility as part of the planning requirements for a new housing development in the city.
*The pitch can be hired through School Lettings Solutions. W: schoollettings.org