NHS pandemic pioneer honoured by the Queen returns to inspire students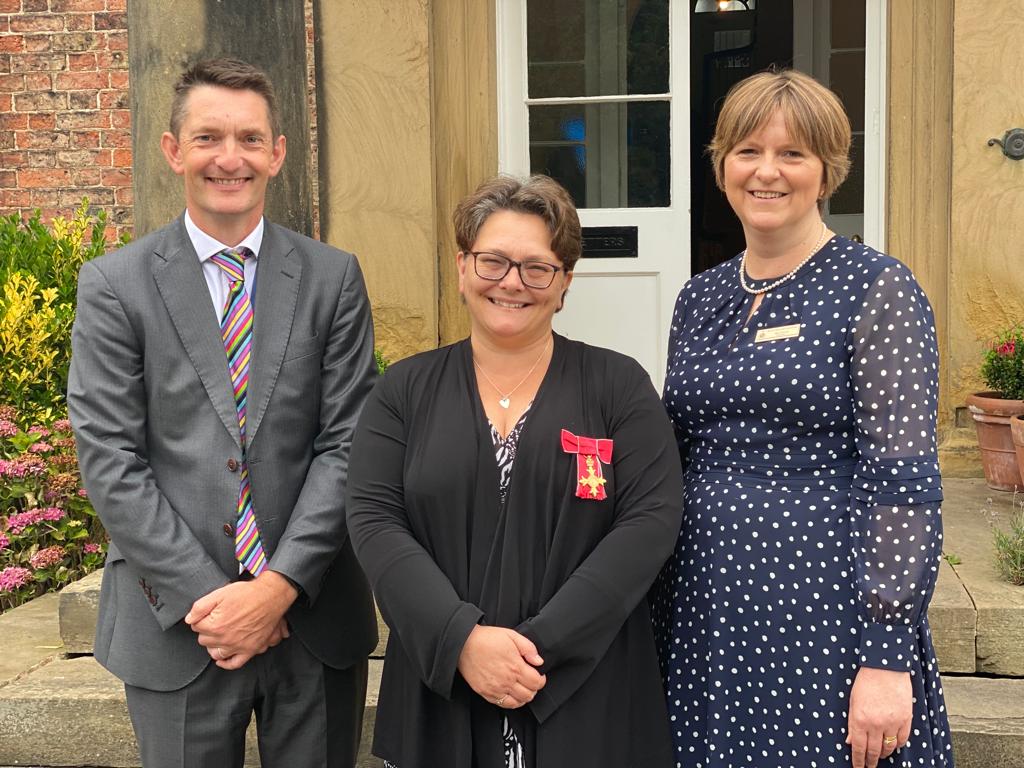 The NHS pioneer who transformed the NHS calls system and was the creative brains behind the NHS intensive care staff hit Christmas single returned to her old school in Ripon to inspire students at their first prize giving ceremony in three years
A PAST pupil honoured for her pioneering work in improving patient care during the pandemic has urged Ripon Grammar School students to cultivate their own 'stubborn determination' to make a difference.
Jackie Shears, awarded an OBE for her vital role in revolutionising the NHS 999 and 111 calls system and helping raise money for frontline healthcare workers' welfare with an intensive care staff hit Christmas single, was the special guest at the school's annual prize-giving ceremony.
Students received a host of awards for academic and sporting achievements, effort and integrity, winning praise for their efforts in turbulent times.
Mrs Shears, the creative brains behind the NHS hit single Every Breath You Take at the height of the pandemic, told assembled pupils, families, staff, governors and dignitaries: "If you are determined enough, you can find a way to make things happen."
Earlier, as the school community came together for its first prize-giving ceremony in three years following the pandemic, chair of governors Elizabeth Jarvis said: "I don't think there has ever been a harder time to be in education."
She appreciated how challenging recent years have been for everyone, she said, especially students: "We know how hard you've worked." And she praised staff and headmaster Mr Webb for the relentless pursuit of the very best for everyone in the school.
Describing herself as a 'middle achiever' at school, Mrs Shears told the audience: "Nothing came easy, I wasn't overly gifted and no-one in my family had been to university."
Having left RGS in 1987 to study psychology at the University of Reading, she told how her refusal to be defeated by circumstances, which began at school, grew into the stubborn determination which saw her transform the NHS call system, despite huge resistance.
"The medal isn't really mine; it belongs to everyone on that team who believed with cussed determination that we could make this work and make things better despite everyone telling us it wasn't possible."
That same stubborn determination was the driving force behind the remarkable achievement of recording and releasing the hit NHS ICU Christmas single Every Breath You Take – complete with written permission from Sting - within three weeks, despite being told it would be impossible, she said.
Mrs Shears told students: "Cultivate your own stubborn determination, be prepared to act to make it happen.
"Be you – authentically, emphatically you. Your inner super-powers come out and you find yourself when you let yourself out. Be your fabulous self. Find your tribe and free yourself up to deliver all your potential.
"Don't follow others' roads. Not everyone has to go to university or get married or have children or get a mortgage. Shackling yourself to other people's dreams is lazy and deeply unsatisfying. If the norm isn't for you, figure out what it is and make it work for you.
"Encourage others to be authentically who they are – embrace the diversity, be in their tribe, speak loudly in the face of prejudice and be an ally for those who need it.
"I hope, deep down, I have lit a fire of determination in some of you – to take the action to be you, make the things you want to happen and rise above the challenges thrown at you."
Earlier, headmaster Jonathan Webb, applauding both students and staff, said: "The last few years have been tough and post-lockdown things have been, at times, equally difficult, but we are now getting back into the rhythm of school life."
He stressed: "It is the development of character as much as academic attainment which is the purpose of education."
Mrs Jarvis thanked parents for the support they give school and their valued contributions to the school Activities Fund, which supports co-curricular activities: "Energy costs have risen by £270,000 in a year, without additional government funding to pay for it.
"We are reliant on donations to funds to help keep us going."
She added: "We celebrate academic success, but it is not just exam results that makes this school special. It is the community and the people here in it."
She said visitors to school remarked on pupils: "You are polite, articulate, enthusiastic, respectful and proud of your community. You are humble, but with an inner confidence."
Before the distribution of prizes, entertainment was provided by the RGS Dixieland Band, the Hutton small group choir, and actors William Keens and Olympic Dunn, who performed an excerpt from Scrooge. Students from each year group also reflected on their year at RGS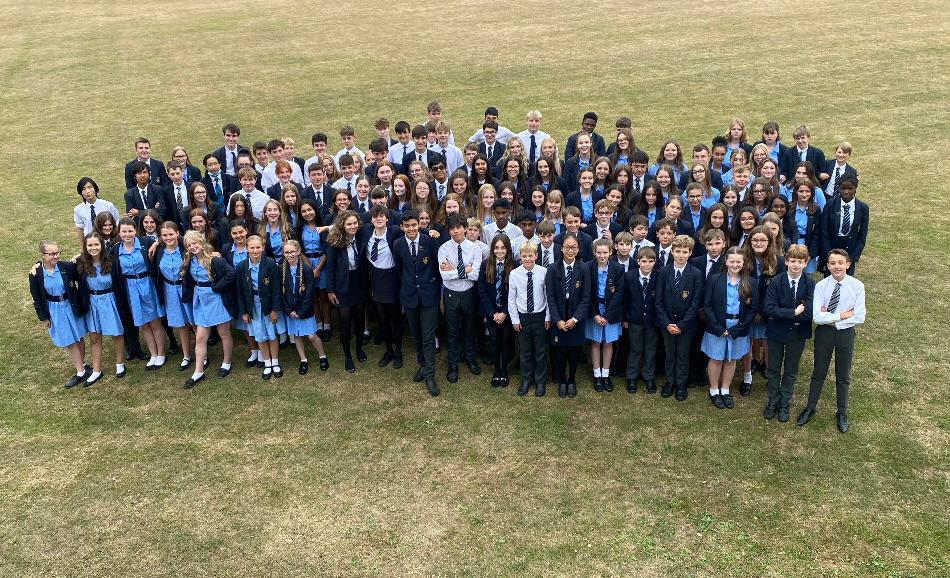 RGS prizewinners 2022