Oliver goes the extra mile for charity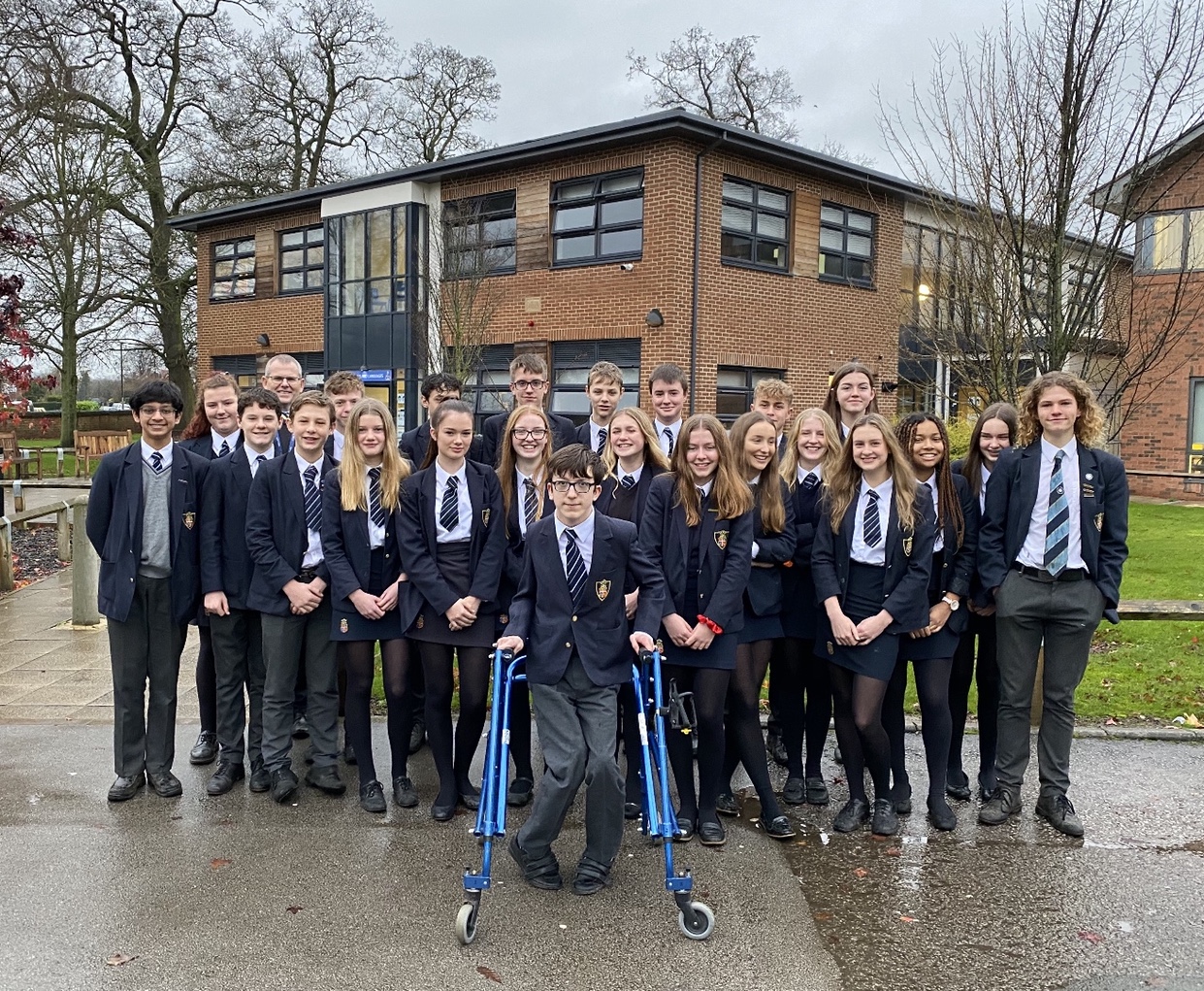 RIPON Grammar School students touched by the tragic death of a London teenager have been inspired to join together in a sponsored run and walk – with one determined pupil taking on the challenge in a walking frame.
Keen to do his bit for the charity set up in memory of Stephen Lawrence, who was murdered in an unprovoked racist attack, Oliver Robinson, born with a rare congenital disorder which means he relies mainly on a wheelchair to get around school, plans to walk a mile using his frame, taking rests in between.
The 15-year-old from outside Ripon, who suffers from arthrogryposis, meaning his arm and leg joints are contracted, can walk for a few hundred yards at a time with the aid.
He will be joining the 24 students in his form, along with form tutor Richard Grime, in aiming to raise £500 for the school's chosen charity, Blueprint for All, committed to ensuring young people from all backgrounds have an equal opportunity to succeed.
"It's going to be very difficult for me. I get really tired very easily and it takes quite a lot out of me. I will have to stop and have a rest every so often. I plan to do it down my lane at home, stopping to have regular breaks," said Oliver.
The teenager, who enjoys playing badminton and hockey using his wheelchair at school, explained how he wanted to do his bit for the school's charity fundraising this year: "I believe everyone should have the same opportunities and wanted to be a part of raising money for this cause."
Dr Grime said: "We will be covering 201 miles, with 24 students and myself doing eight miles each and Oliver doing one mile on his walking frame. That extra mile is very significant to us and that's why it's 201."
Oliver's mother Sandra added: "We are pleased the challenge has been set to include a contribution from Oliver. Inclusion in all things is key and his classmates are always very considerate of Oliver. Knowing him, I'm sure he will surpass the goal he has set himself of a mile!"
Keen runner Isaac Henson, whose father lived in the same street as Stephen Lawrence when the teenager was killed in 1993, came up with the idea for his form's fundraising challenge.
Isaac, 15, from Winksley, who runs for North Yorkshire, said that because students couldn't take part in the usual charity week fundraising events around school due to the pandemic, they had to come up with new ideas.
"It's a charity we all feel strongly about, and this is something we can do collectively outside school. I thought it would be a challenge for everyone, some people haven't run much and might do a little each day. It will push us to our limits."
Lucy Crum, 15, from Ripon said it was important to raise awareness of the issues the charity highlights: "It is an extremely good cause and a particularly poignant choice this year, following the rise of the Black Lives Matter movement."
You can donate to Oliver and his classmates' fundraising challenge here: https://www.justgiving.com/fundraising/ripon-grammar-school-officers
*Blueprint for All, formerly known as The Stephen Lawrence Charitable Trust, supports young people from BAME communities in the architectural sector, as this was a personal dream for Stephen Lawrence, and promotes educational and career development for young people. For more information, visit www.blueprintforall.org