Oliver is shooting for the stars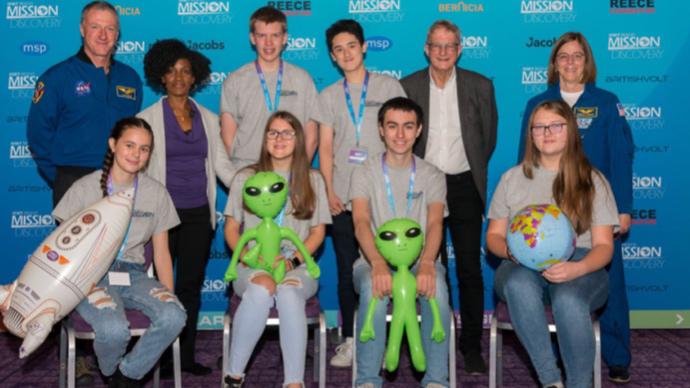 A RIPON Grammar School student joined hundreds of aspiring Space scientists and engineers to help create a winning experiment for NASA.
Oliver Callaghan was a member of the team whose idea was picked to be tested by astronauts at the International Space Station (ISS), where it will be live-streamed for students back on Earth.
Around 500 students spent a week working in teams, under the guidance of NASA astronauts, NASA personnel, rocket scientists and world-renowned professors for the Mission Discovery event in Newcastle.
Their goal was to create an experiment to be carried out on the ISS, to benefit the human race, whether it is on Earth, the Moon, Mars or beyond, finishing the week by presenting their idea to judges, who selected the best experiment to be built at NASA.
Oliver's group designed a system to help tackle the problem of biofilms ISS and their product, selected from an outstanding field, has now been produced in a University of Oxford laboratory, where it is an on-going project.
If all goes well, the winning product will be taken into Space next year.
Oliver, studying physics, maths, chemistry and history at A-level, said: "I have always had a keen interest in Space-related subjects. It was really nice to use some of my astronomy knowledge from GCSE and apply it to this week-long course in Newcastle.
"I and five other relative strangers (we quickly became fast friends) were lucky enough to have our idea chosen from a field of amazing ideas for an experiment to conduct on the International Space Station.
'The experiment is all about the mucky corners and crevasses which become a nuisance for the astronauts on the space station. They spend a frightening percentage of their time cleaning."
The 16-year-old, from Masham, who also enjoys music and tennis, witnessed his experiment being put through its paces at the University of Oxford: "It was interesting to see how it has been refined so that it doesn't accidentally poison the astronauts with chlorine gas."
*The 5-day NASA Astronaut-led STEM course, Mission Discovery, was designed to give students the chance to find out how space exploration benefits life on Earth, experience the environment of Space and explore different kinds of experiments.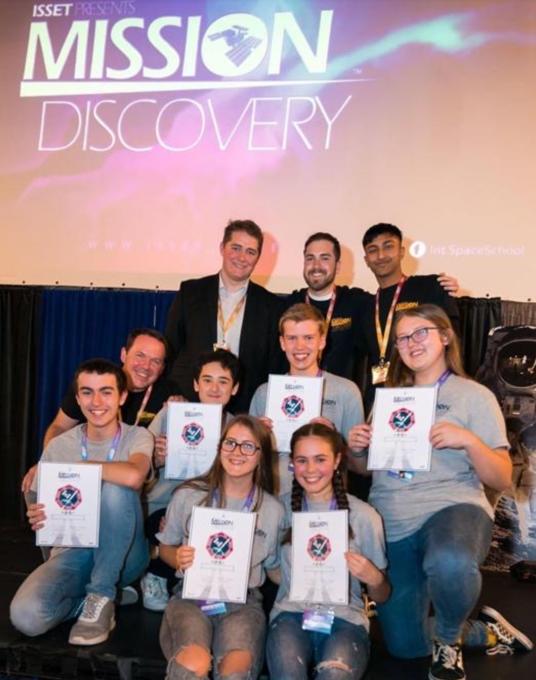 Oliver pictured second row, second left, above and fourth left, back row, top