PRIZE-GIVING: Headmaster's speech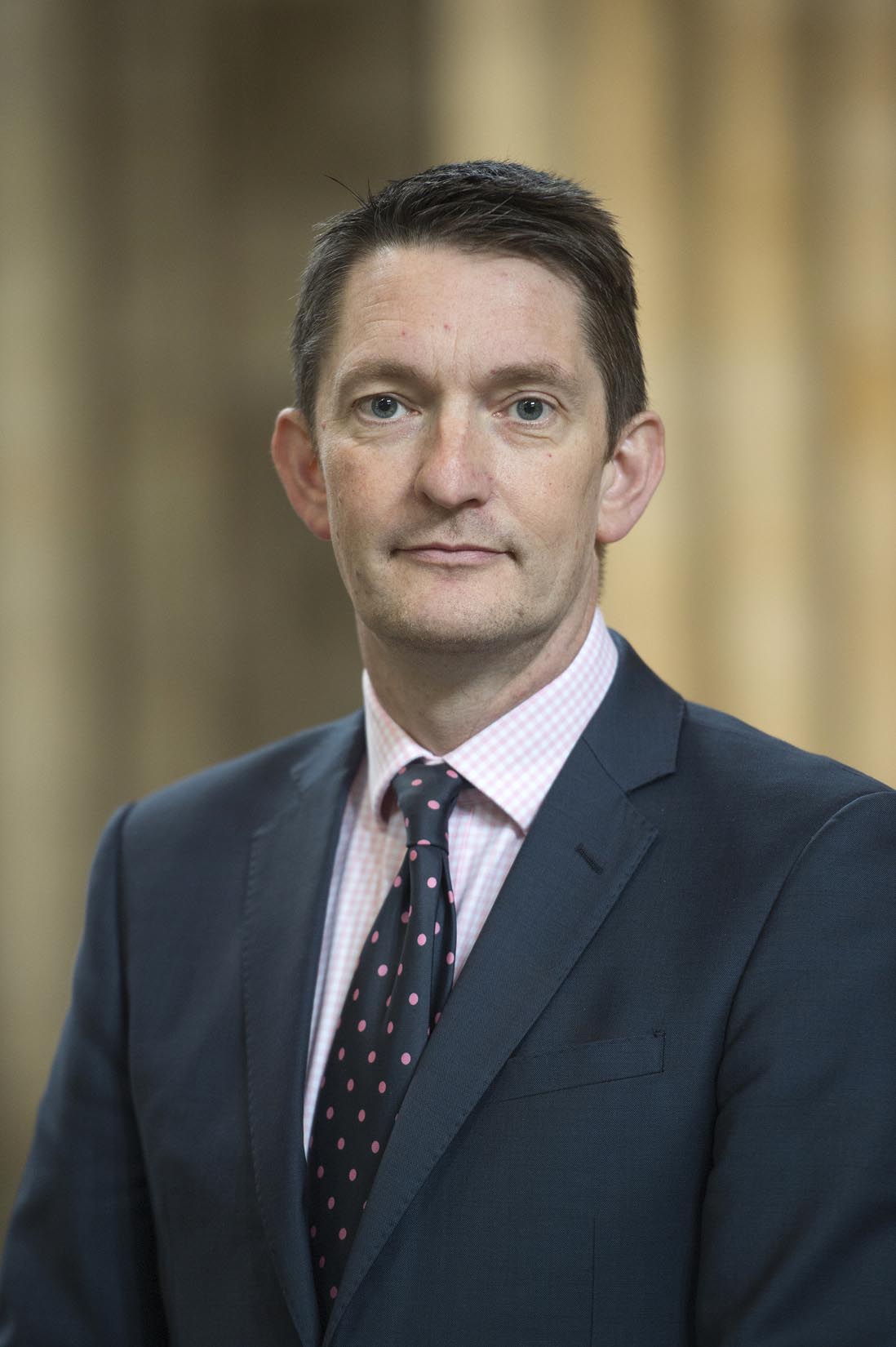 Honoured Guests, staff, parents and members of the Lower School, welcome to Ripon Grammar School's Junior Prize giving, 2019.
1.Guest Speaker
I would like to extend an especially warm welcome to our guest speaker today – Mr Ed Ellerington. Ed is of course a former student, one time boarder and rose the heady heights of deputy head boy. No doubt a model student but ED clearly had the entrepreneurial bug from an early age. While at school at the age of 16 he embraced the new phone technology to set up his own text messaging service to provide property information to would-be buyers- this of course was before the arrival of the mobile internet, and property search engines such as Rightmove, Zoopla, [and of course other on-line estate agents are available]. Having sold his product to HBOS, [cleverly before the onset of such on line sites rendered the whole thing obsolete] Ed entered the world of chartered banking, private equity and fund management and I think just about managed to survive the world financial crisis in 2008.
And then of course Ed did something radically different - he decided to go to university and graduated in super quick time utilising his knowledge of corporate finance to gain a First in economics and management form Newcastle Business School. Not one to hang about Ed has gone on to work in residential sales and investment before completing an MBA in 2018. His current venture is Packaged Living which seeks to design, build and rent residential homes.
You can of course glean most of that from the latest, and packed, edition of Clocktower and witness how Ed has swapped a slightly 'rakish' school boy hairstyle in the early 2000s [with the possible hint of a top button not quite done up] for the successful entrepreneur you see today. I think what intrigues me most is that Ed did not follow the usual path of school then university, but chose the avenue of finance before then applying his practical knowledge to theoretical paradigms at Newcastle. No doubt Ed you will exemplify today that we should indeed hold no fixed opinions about what constitutes the 'right path', that we should seize opportunities as they present themselves. Welcome to ED.
2.Staff Departures
As usual I will start my update with news about our staff leavers, and as they say [or at least Shakespeare said] 'parting is such sweet sorrow' as we say farewell and wish our staff the best of the future- as always in order of length of service.
In Johnson House we say goodbye to Miss Paulley as Senior House Parent will be leaving us and we wish her well in her new role in London. I know that in her short time with us she has done so much to care for our girl boarders.
In the Music department we say goodbye to Miss Fallows and Mr Steeper. Miss Fallows has greatly supported the department this year as music technician, delighting us on the way with the formation of the percussion ensemble, and Mr Steeper has covered Mrs Morpeth's maternity leave, ably adding his skills in composition to the department's expertise. I know that both staff will be greatly missed and their impact in such a short period of time has been tremendous.
In the Art department Mrs Garmory will also sadly be leaving us after 4 years of dedicated service and more recently as head of PSHCE. I know Mrs Garmory will be greatly missed as much for the high calibre of her teaching but also for her contributions to the collaborative style of working that has contributed so much to making the art department so outstanding at this school. You need only need to look at the art work on display in our 'RGS gallery' to appreciate the quality of what is produced.
After 5 years of service we also say goodbye to Mr Seymour as our Director of Music who takes up his post as Director of Music at Ampleforth College. Last week's Jazz Evening was indeed a fitting night to say goodbye to Mr Seymour who has done so much to raise the profile of music. The co-curricular output has indeed been spectacular particularly in the area of choral singing and the breadth of ensembles is testament to this. Contrary to what I said the other evening, I did of course give Mr Seymour a strong reference, with a heavy heart albeit to see him depart. It is clear the level of passion he has inspired and indeed the affection in which he is held by many of our students and this was clearly evident the other night, and we wish the choir well as they embark on their trip to Germany next week.
In Mrs Southwell we say goodbye to an exceptionally professional and highly respected member of our teaching staff. Mrs Southwell joined the school in 2006 and for the last 13 years has been a teacher of Business Studies and Economics, with stints as PSHCE Co-ordinator and Work Related Learning and Enterprise Coordinator. For the last 6 years she has been Inclusion Coordinator and SENCO, a job she has done superbly well, with an eye for detail, dare I say it a robustness of approach and a dogged determination to get things done- always with a smile. I have only known Mrs Southwell for these last two years but I also know the deep respect she has with the staff at this school and therefore the extent to which she will be missed. We wish her well in retirement from a job I know she thought long and hard about leaving.
Finally after 21 years of unswerving service we say goodbye to Mrs Pickard. Absolute stalwart of Bewerley Park- one of the few that makes it through the entire week, Houseparent in School House and more recently JH since 2004, and of course Laboratory technician for Biology- since 1998. But also to be seen frequently accompanying school trips including World Challenge. Mrs Pickard has worked tirelessly and so positively for RGS. She is one of those few members of staff [3 - I think now?] whose letters of appointment are signed off by headmaster Mr Alan Jones. I know how much her vast experience in the science department will be missed, not least the titanic efforts she has made to combine the role across two buildings. No doubt this has been helped by being a keen runner- and I have to say I did struggle to keep up with Helen as we ran round Studley's Deer Park during last terms staff wellbeing afternoon!
So I'd like to pass on the schools best wishes to our departing staff, wish them all the best in their new roles and of course encourage them to keep in touch at any opportunity.
3.Internal Appointments
Inevitably there are some internal staff movements for next year. Two staff take on some additional responsibilities with Miss Anderson adding deputy head of sixth form and IT coordinator to her business studies and economics role. Mrs Stevenson will take on the coordination of PSHCE- an important role given the fact the government seems to feel that the cure for all society's ills lies with our PSHCE programme!
We have also done some important work in restructuring some aspects of our pastoral system. As of next year, our Lower School office has been subdivided in year heads with Miss Hoskins remaining on as Head of Year 7, Mr Barber as head of Year 8 and Mr Harding being appointed as Head of Year 9. Thank you to Miss Hoskins who steps down in her role as Head of Lower School. This structure should hopefully allow an equitable division of work, improve lines of communication between year heads, tutor and parents and with an extra member of staff will hopefully improve the pastoral care we can provide. We have also recently appointed Mrs Hewison to a new role as pastoral support officer and she will join the team in September to provide greater continuity of care.
4.The last year
Well this academic year has been typically busy one for the school. We posted some record breaking results at A-level and GCSE last summer and it was nice to receive a letter from Schools Minister Nick Gibb congratulating the school on being in the top 2% of schools for value added at GCSE, top 9% of schools for Ebacc entry and top 10% of value added at A level. Our current upper sixth have done supremely well in securing positions at many of the top universities in the land. I wish them well for results day and we look forward to welcoming them back at our December leavers' reunion with stories of their first term.
Recruitment into the school remains buoyant with a record number of external sixth form applications this year and of course we remain heavily oversubscribed at Year 7. The open evening for prospective students was very well attended a couple of weeks ago and our induction days for new students starting in September were very successful.
Our marketing and publicity has of course increased exponentially with the appointment of Mrs Ruth Savage this year and I thanks her for all the work she has done, maintaining the website news pages, our Twitter and Facebook posts and indeed our wider press coverage. She has undertaken a lot of work in marketing our boarding and we are already beginning to see an increase in the number of applications as we seek to increase the number of our students drawn from national and international areas in a bid to develop our boarding diversity.
In our co-curricular output we remain outstanding in the breadth of trips, music, drama, outdoor pursuits such as DofE and of course our wide sporting programme. I know parents particularly value this element of school. The list of events is too numerous to list here but I do hope the development of our monthly RGS news online bulletin has helped parents to keep informed.
I will just pick out one event of note which was our inaugural house singing competition which was won eventually by Porteus after a tense sing off with Hutton. There was I confess the odd nerve racking moment or two about the quality, before the first songs were delivered, but these were quickly dispelled. There was such a huge level of positivity as the whole school came together in song- and that involved staff too- with some very enthusiastic singing as far as I can recall from Mrs Wainwright and Dr Grime to Take That's 'Let It Shine'!
I would like to thank the staff - both teaching and non–teaching, who I know work very hard to maintain not just the high academic aspirations we have but also all the other events and activities which make this school so special.
I would also like to extend thanks to two other departments in the school. This year the IT department have completed some important work in ensuring the school has been re-cabled and refitted with new, more powerful but energy efficient computers as well as our switch over to Office 365 software.
In the premises department you may have noticed there is a steady and sure commitment to upgrading and refitting some of our public areas such as improvement to the North Corridor, the foyer, the kitchenette in school house, girls toilets - to name but a few. There has also been important work in improving site security and there are some important projects planned for the next couple of years which includes a new suite of pastoral offices this summer to go alongside the staffing changes mentioned as well improvements to pool changing and pedestrian access to the school site not to mention further travel along our path to being a low watt LED lit school.
Of course it would be remiss of me not to mention the 3G pitch which is nearing completion and should be ready for September- it looks to be a fantastic development. Alongside the pitch will be two lit pathways which still need to be constructed and I can also announce that we have received planning permission for a new changing facility which will be constructed over the summer period ready for opening hopefully around the start of October. This facility will have changing for about 60 students and fulfils our obligations to provide facilities for the public element of the 3G pitch. It will be sited at the corner of the pitch as it meets Johnson House and will also serve as a new pavilion for cricket too. This whole project has involved a huge amount of work, in discussion with Persimmon and their contractor, for our premises department- and when I say that I mean Mr Hogg our Premises Manager and I would like to thank him publicly for the huge amount of work and dedication he shows to the school.
5.Student Achievement
And so I know turn to our students- the most important element of course. Having read over the last couple of weeks several hundred individual reports I can honestly say the comments by staff were overwhelmingly positive about the attitude and hard work of you all. So whether you have received a prize or not you can all be proud of the work you have done. However prizes there sometimes has to be so well done also to those who are receiving form attainment prizes, commendations for effort or subject related prizes today. As always with prize giving the sum of the parts is always so much greater than the whole so I thought I'd give you a flavour of some of the thinking at least behind some of the Third Form special awards on the back of your programme- and so the names I have chosen are random and not specially selected:
So of Hetty Simenacz who wins the art prize, Mrs Henson said that Hetty 'has received the prize for her commitment, passion and enthusiasm for the subject. She will always spend far more time than is required to ensure all her work is just superb.'
Of Jasmine Cheung Mrs Solden said in awarding the Food technology Prize- 'She has simply been an outstanding student for the past three years. She always takes a keen interest and great pride in her work. She always works with a smile and a positive disposition.' I also have it on very good authority that Jasmine makes a fantastic Yorkshire puddings.
Of Barnaby Paterson Mr Long had these words for History- 'Excellent work rate and enthusiasm all year, culminating in top of the end of year exam.'
Mr Clarke simply said this of Hannah Preece in winning the RS prize 'she is a very impressive young person who has stood out since joining the RGS.An oasis of calm [you can tell it's Mr Clarke!], compassionate insight, incisive evaluation, scholarship, wit and humour - intelligence beyond her years - measures her words well.' Wow…
In Boarding Alex Ford is seen by Mrs Addis as 'a real asset to the boarding house, he is always punctual for meals and school, always smart, always polite. Works hard'
Benedict Dunn in winning the drama prize has two staff commendations! Mr Fell said that 'Last year he played the lead (Young Mowgli) in the Junior Production as a second year student, earning his junior drama colours in the process. He played the Mad March Hare in this year's Porteus House Production of Alice in Wonderland with a wonderfully (and unnervingly) manic portrayal.
Mr Fearnley says of Benedict 'he has taken on the role of Macduff in this year's production of Macbeth. Though this role may not involve as many lengthy soliloquies as some of the other roles, it is nevertheless a challenging role that sees Macduff's emotions ranging from the despair of losing his wife and children to the violent triumph of revenging their deaths. A new challenge posed by the role was the need to create a convincing climactic sword fight with Macbeth in the play's closing scenes, something Benedict and Will Curtis prepared for by having fencing lessons from fellow student Joel Wilson. In awarding Benedict the Junior Drama prize we wanted to recognise his wider commitment to drama at the school though, something that has been demonstrated by his supportive and constructive approach to rehearsals, the guidance he has offered younger students and the way he has always 'pitched in' to help in whatever way is needed (such as when he effectively became our stage manager during our dress rehearsals this week). It is this behind the scenes commitment as much as his on stage presence that we wanted to acknowledge.
And finally the Award for Integrity- what a fantastic prize to win- integrity such an important value- Miss Hoskins said this of Jonty Allen- 'he is such a lovely individual [you can also tell this is Miss Hoskins!] always so positive, level headed and increasingly the person that students go to to ask for advice and help'. What a wonderful thing to say!
And so sorry if I have not managed to mention you today, but I thought it worthwhile to hear some of the behind the scenes decision making that's goes into these well-earned prizes.
6.Curiosity
I always like to see the books our students buy with their prize money. Occasionally there are some recurring themes and last year at senior prize giving the most popular title was a toss-up between Sapiens, Yuval Harari's Brief History of Mankind, and Heather Morris' love story, The Tatooist of Auschwitz.
At junior prize giving there seems to be a true mix of titles with no outright winner- there are the classics such as Pullman's Northern Lights or Goldings Lord of the Flies to compendiums about dogs or the secrets of the universe. But two books did catch my eye this year. The First is Carrie Chapman's choice – I am Malala- the inspiring story of Malala Yousafazai's stand, at the age of 10, against the Taliban of Swat province Pakistan over her right to be female and educated. Of course you are no doubt aware that the attempt on her life in 2012 was thankfully unsuccessful.
Rather more intriguingly is Oliver Calahan's choice 'How to be right in a world gone wrong' – by James O'Brien- well I'm going to hesitate ever getting into an argument with you Oliver from now on once you've read that book.
So why have I picked those two books out? Obrien's book of course is an attempt to champion openness and debate in a world which increasingly seems to be the victim of entrenched views and the language of hate, of closed views and conclusions jumped to quickly. Of course Obrien is not suggesting he is always right, despite famously being advised by one radio listener to not tell the truth about Trump for fear of upsetting the president of the USA. He is open to being corrected too. Malala's book of course is the story of determination in the face of adversity, a beacon of hope for young girls denied their right to be educated. She is in the process of completing her Oxford degree in PPE and is an inspiration for all.
Both in some sense are I think books of hope and optimism despite the problems they portray. We do owe it to our next generation I think to be open to ideas, forgiving, accepting, in a world increasingly it seems used to the language of accountability and fixed assumptions. That is definitely our role as educators and parents and why a child's right to a good education is fundamental.
Part of this was brought home to me the other day when Miss Murray earlier this week gave an assembly on one of our school's core values- curiosity. Miss Murray's point was that only through incurable optimism and curiosity about the world around us do we make new discoveries and understand our world in order to make it a better place. And while curiosity may have killed a cat somewhere along the line, it's a risk we should take. If life teaches us some important lessons, school is a safe start to have lessons about life.
7.Co-Curricular
And so finally to a round-up of the students co-curricular endeavours which form such an important part of our all-round education.
Music
2018-19 has been a strong year musically. As I have said the breadth of music is extraordinary. For example the choirs sang live on BBC Radio at Christmas, bleary eyed at 7.30am the morning after their cathedral carol service. The chamber choir, now opened up to members of the 3rd form, won their round and whole class at the Harrogate Competitive Festival and have since gone on to be invited to perform with several other choirs in the region. I would like to congratulate the following for achieving their half colours: George Appleyard (only arrived this year but incredible dedication and commitment to several groups), Sam Cann, Joseph Davis, Emily Hodgson, Eva Scullion, Evie Sladden, Imogen Wren. Colours were presented at end of year Jazz concert.
In addition there have been several notable individual acheivements. Sam Cann NY County Youth Orchestra. Eva Scullion - winner of the combined class in Ripon Young Musician. Barnaby Paterson, Sacha Ali, Millie Lennox, Evie Sladden and Eva Scullion all have come to the end of their tenure as choristers at Ripon Cathedral. This demanding musical role they have taken on for several years has seen them sing in the cathedral almost every day, broadcast live on national radio, record and tour.
Drama
Lower school's Macbeth is after LSP, on 11 and 12 July, but shaping up to be a powerful, and ambitious, production.
Earlier in the year we had a very successful house dram competition and I would highlight Nia Peedell's performance as Matilda in School House's production of Matilda. Nia was awarded the judges' special prize for Best Female Performance this year - a rare achievement for a first year student! The competition was won by De Grey with their production - The Curious Incident of the Dog in the Night-time.
Sport
In sport we have as usual had a hug amount of individual team and individual success:
Gymnastics: Charlotte Wood competed in the British Gymnastics Yorkshire region competitions where she won a gold team trophy with her older sister Catherine and was placed 2nd overall...
Equestrianism: Team which got into the finals of the national schools' equestrian competition at Hickstead Arena: Izzy Kirby Izzy Bean Imogen White George White
Swimmers : Agatha Scott, Evie Palmer-Jones, Georgi Houseman and Imogen Vollans proved they make up one of the fastest school swimming teams in the country when they made it to the prestigious national school relay finals held at London's Olympic pool.
Diving: Oscar Groundwater – competing at national level for his club- regularly in the top 5 nationally
Cricket: Olivia Vollans - cricket, picked for Yorkshire Under-13s. First form cricket team are North Yorkshire Champions and will play the winners of the West Yorkshire competition next week. Harry Robinson scored 102* for school (first century in at least 6 years) and has been selected to play for North Yorkshire. Second Form cricket team are also North Yorkshire champions. Arran Pawley has once again been selected to play for North Yorkshire. Under-13s girls' cricket, excelled in group stages of Yorkshire Indoor Cricket Finals
X Country and Athletics: Archie Bordewich represented Yorks & Humberside in London mini marathon- came 44th out of 240 in Under-13s, Madison Lockey - 2nd in Yorks County Athletics hurdle finals. Archie Bordewich, Marnie Scatchard and George Curtis all represented North Yorkshire at English Schools X-Country,
Golf: Promising golfer William Hixon has won a series of challenging competitions and recently reduced his handicap to 16
Netball- Third form Girls netball are area champions. Florence Maylor is part of the North Yorkshire Netball Team.
Hockey: Molly Ord and Lucy Laycock have been selected to represent North Yorkshire Hockey. Third form girls hockey were county runners up and finished fourth at the NE finals
Rugby: Josh Moon, Oscar Groundwater, Liam Wood and Jacob Ryder all part of the North Yorkshire Rugby Player programme.
And of course there are all the other competitions, events, clubs and societies which are student are involved in all their amazing variety. A few highlights:
Let's not forget our table top battle gamers who thrillingly came 3rd in Warhammer national finals - RGS team includes Sam Cann, Ryan Green & Matthew Shackleton.
At Bewerley Park a few weeks ago our Third Year took part in an array of challenges including kayaking, abseiling, beck scrambling and rock climbing and biggest of all -leaving their mobile phones behind for a week!
There have been lots of House Competitions of course and to name a recent one- it was great to see the return of junior house general knowledge arranged by Mrs Mars with quizmaster extraordinaire Mr O'Donovan firing the questions: the final was between School and Porteus played, for the first time, in front of the whole lower school in assembly with School running out winners
A third form poetry competition also gave a chance for pupils to present a brief collection of their own, independently produced work, and it's exciting to see how many pupils are spending their own time writing for pleasure.
And only yesterday a number of our students were at York University on a STEM challenge day. Jonty Allen and Soundarja Tripathi winning the Medical Diagnostic Challenge and Anna Bradley and Coral Watt won the overall prize for the day and will head off to the national finals in Sheffield later in the year.
So there we are a very busy year as always. I would say a final thank you to all staff- teaching and non-teaching which make this school as it is. I would also like to thank our governors- and in particular Elizabeth Jarvis in her first year as chair. It is a dedicated and voluntary task but so important for the school and in support of me in my role as headmaster.
So now that is it from me! I do wish you all a very happy and restful summer holiday wherever it may take you.
Jonathan M Webb
Headmaster