Rebecca wins prestigious Irish scholarship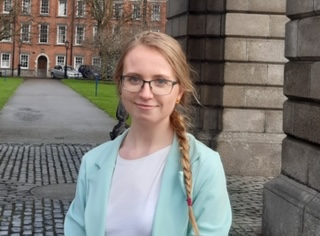 A RECENT Ripon Grammar School leaver with a passion for tackling the issue of climate change has won a prestigious university scholarship, granted to a small number of exceptional students every year.
Rebecca Payling, who left RGS in 2018, was one of 57 students who shone in Trinity College Dublin's renowned scholarship exams, which afford remarkable privileges to those elected.
Rebecca, 20, from near Ripon, will now enjoy a five-year scholarship which includes free tuition, and annual 'salary' of €250, free university halls accommodation with a formal three-course dinner in the grand dining hall every Wednesday.
The highly sought-after award gained national attention in the popular BBC TV adaptation of Sally Rooney's Dublin-set novel Normal People, in which the main characters won scholarships.
Successful students must demonstrate exceptional knowledge and understanding of their subjects across four challenging and exacting papers, with a maximum of 90 students elected each year across every discipline.
Other bizarre privileges which come with the scholarships – first established in 1592 – include being allowed a glass of Guinness while sitting college exams and being entitled to graze sheep on college grass and bear a sword on campus. Previous recipients include Samuel Beckett and Oscar Wilde.
Rebecca, studying geography and geoscience, explained: "Unlike most exams, which test specifically what you have learned, these were more abstract questions, with a final general paper on the topic of climate change."
Despite hearing about other students studying for the scholarship - the most prestigious undergraduate scholarship in Ireland - for a year in advance, Rebecca signed up for the exams last minute: "I thought it was my one shot to try to achieve something amazing," she said.
No-one from Rebecca's school of Earth and Geosciences had won the award since 2011:"It was definitely overwhelming yet joyous to hear my name among those of the successful scholars read out by the Provost on the steps of the Exam Hall, from a streamed YouTube video in the midst of the pandemic."
She was delighted to average with a first in her papers, which were designed to assess critical thinking and structure of ideas as well as a student's grasp of cutting-edge research and opposing hypotheses, and their passion for their degree.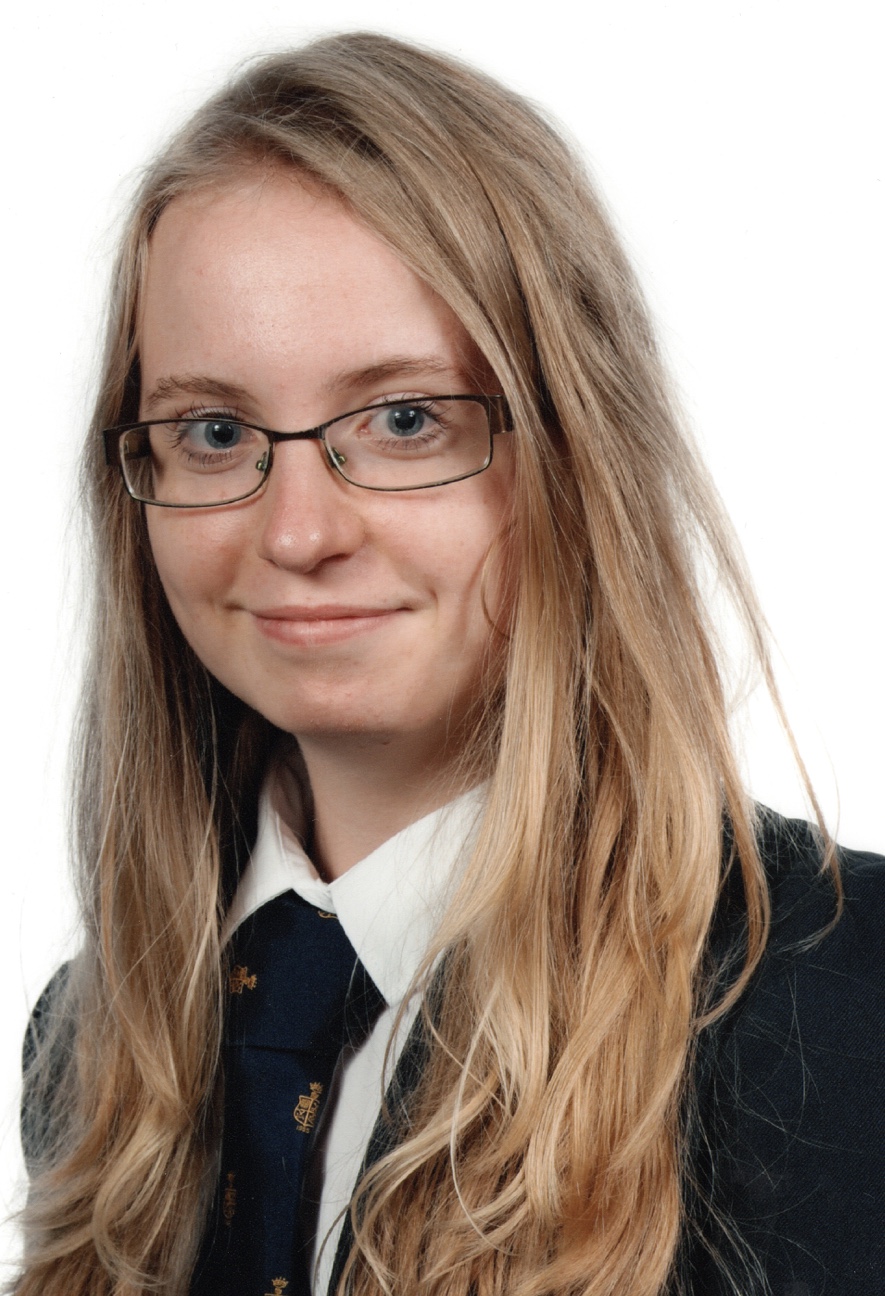 Rebecca says her love for the subject flourished at RGS, where she studied geography, maths and physics at A-level: "Whilst I have been interested in the environment and geographical impacts and processes for a long time, it was only really in fourth year and then throughout sixth form that my love for the subject became my primary interest and my main goal of what I wanted to do, which was driven by the enthusiastic teaching.
"I am really grateful this has got me to where I am now," she said.
Her introduction to scholarship life has been slightly curtailed due to coronavirus: "We had to take the 'swearing-in ceremony' via Zoom, which was a first deviation in the centuries-old tradition, and there have been no scholars in-person events yet for my intake. However, I am incredibly lucky to be in receipt of a room in Trinity accommodation and my tuition fees paid for by the college.
"Ultimately, it feels phenomenal to be part of a legacy that dates back to the start of the college in 1592 - almost as old as Ripon Grammar School. However, the privilege of being able to graze my own sheep on the College Lawns, is not something I will be taking advantage of!"
Rebecca is also captain of the university's Orienteering Club, and served on Trinity's Environmental Society committee, helping to initiate local and national changes and raising awareness within student groups.
She aims to go on to contribute to climate change research: "I hope to continue my education after graduation, particularly to gain the skills and knowledge to be able to contribute to the ongoing research and action in one of the many fields in tackling climate change."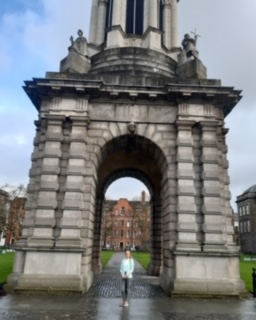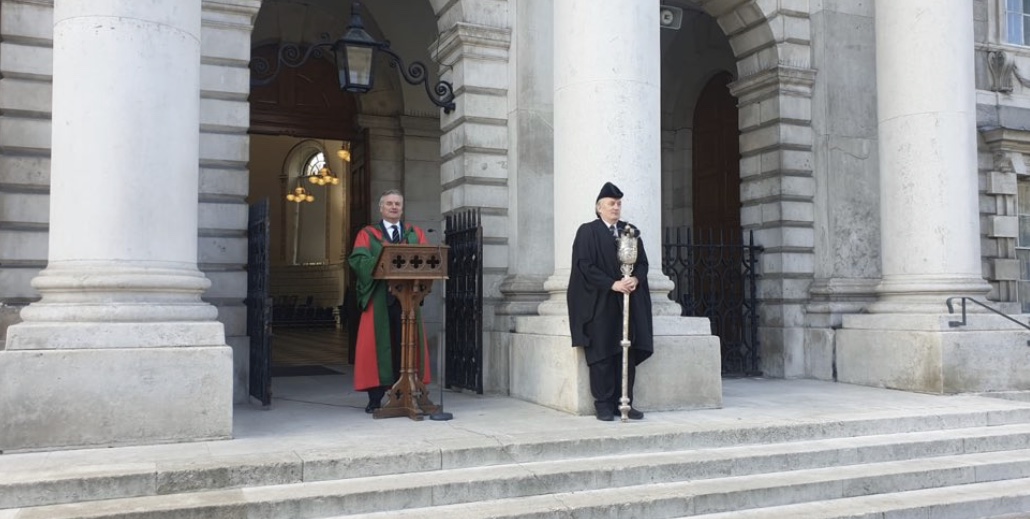 Q: What inspired you when you were at school?
A: I think because RGS is such a good school, hearing Mr Fell recite all the names and near-futures of the departing sixth formers was always pretty exciting. Going to university was something I wasn't sure I wanted to do until after my third year, but hearing about all the opportunities there were just from our school really helped secure my decision, and continue my work ethic.
Q: Who was your favourite teacher and why?
A: Mrs Keelan-Edwards for giving enthusiastic and interesting lessons and really fostering my love for geography! Such a supportive teacher, and I always looked forward to those classes. I'm not sure I would be where I am without her. I also have a soft spot for Miss Green for teaching me almost every year (and for the hilarious cat stories).
Q: What made you apply to a university in Ireland and what did the admissions process involve?
A: I was never really too fussed as to where I would end up location-wise, so after my GCSEs I did a lot of research about courses around physical geography/geology in the UK & Europe- and the one at Trinity struck me as having everything I wanted to learn, even if it was a four-year programme! It also is a highly esteemed (top in Ireland), research-led university, and after visiting for an open day, I loved it and knew it was where I wanted to be.
The CAO system (Ireland's UKCAS equivalent) is an easy application. There's a lot of admin and detail input, but all you need to do is write down the order of up to ten university courses you want to apply for rather than write a personal statement. You will need to upload your GCSE/ AS results which have to be stamped by school, but the exam office made this super easy and quick for me. The only downside is, you only get offers from universities after you get your results in August (1-3 days), which can be a bit nerve-wracking, but I think in the last two years the CAO allocation system is getting quicker.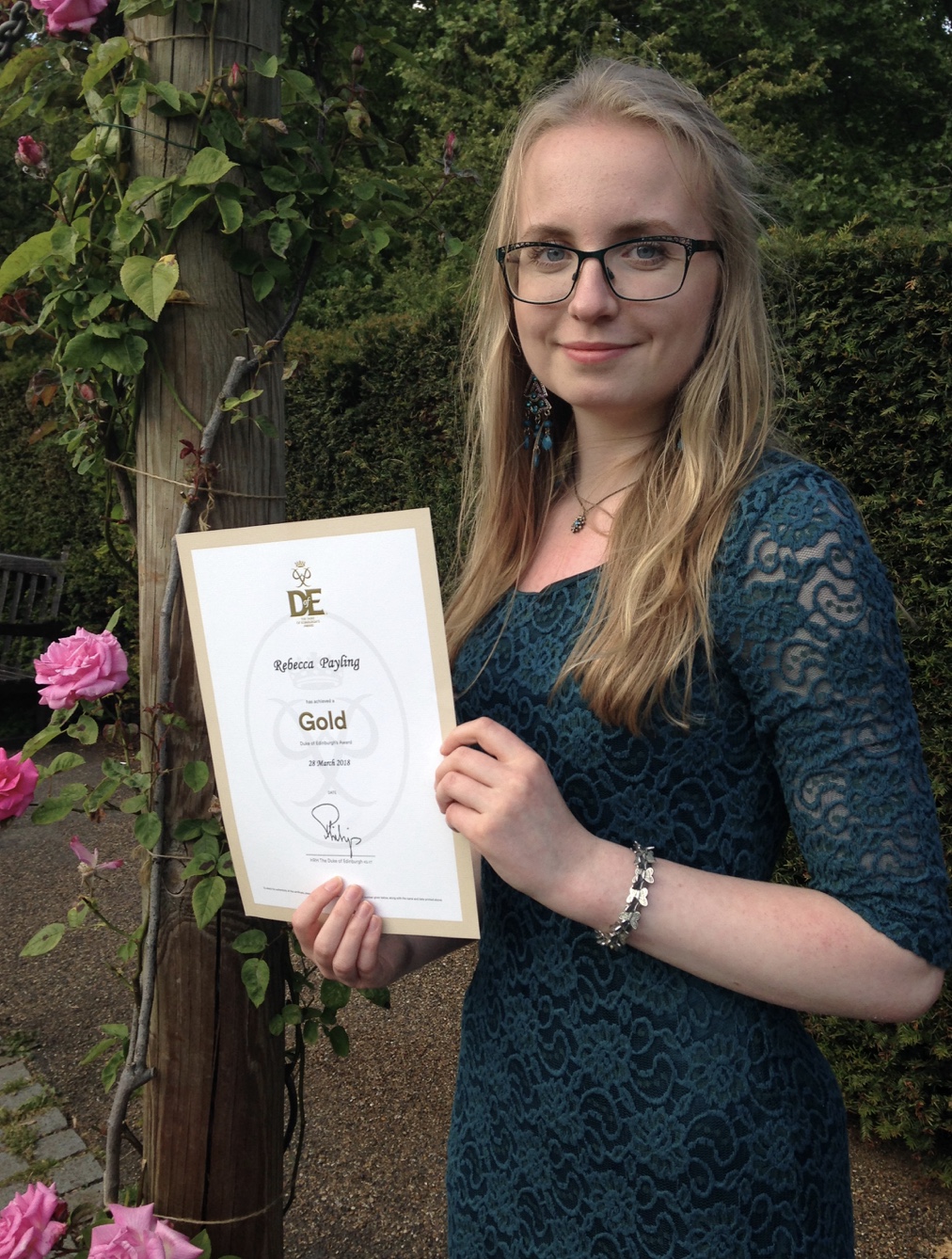 Q: What is the one piece of advice you would offer our sixth form students now?
A: I'm not sure sixth formers need any more advice. They're already trying to handle a lot of advice (sometimes contrasting) from so many people! However, I would say, always remember Mr Fell's 'No regrets'. He says it a lot, and for good reason. There's a lot of pressure on decision-making when you're 16-18, so it is a relief to hear that even if you're 90 per cent rather than 100 per cent sure on a choice you've made, everything happens for a reason.
Q: What is the most important lesson you learnt at RGS?
A: A slightly more cheesy than profound main lesson was probably how to write. I still need to improve, but I attribute both my A* English GCSEs entirely to Mr Fearnley and his feedback and challenges in the subject I found most challenging. Mr Hudson also made us think critically even in first year, even it was to avoid detention for inadequate work, and Mrs Wainwright's feedback on A-level geography essays helped me improve on structure and analysis.
Q: What extra-curricular activities were you involved in while at RGS?
A: My main pastime outside RGS was with the Air Cadets just up the road that I was a part of for just over five years. I thoroughly enjoyed my time there, I met many great people, and did things I never imagined before. It really shaped me as a person. I also had a lot of fun at the RGS climbing club throughout my seven years, and I volunteered for three years at Ripon Walled Garden café.
Q: What do you wish you'd known when you were 18?
A: That I didn't need to know my life-plan at 18 (I sometimes found career-related talks a little stressful). And to not compare the inevitable 'I'm doing PPE, X at Cambridge etc', that may look good on the outside. The one that matters is what I was doing, and what IS good for me - moving abroad and doing a course I was passionate about. It's great we do a lot of career talks/fairs in school, and we have a lot more indication of what we want to do compared to 18-year-olds in other European countries, but it can be overwhelming.
Q: What is the most difficult challenge you've had to overcome?
A: Not sure this is the most challenging, but probably the most relevant and relatable - I tend to perfectionism and can work like a Trojan, to the detriment of my social life. At the end of 2019 I found myself sometimes not enjoying my degree work, or my work on society/sports club committees, because I was never happy with what I produced or thought I wasn't doing enough. In 2020 I got myself back into a state of enjoyment in learning the content and worrying less about the grade, and for the societies/clubs, accepting what I was doing was enough. I wouldn't say I now 'enjoy' assignments, but I find being able to link things exciting and enjoy the research aspect of finding things out, without worrying too much about including certain references, and trying to fulfil every little criteria to get over the 70 mark. Worrying about the little things really does detract from your quality and output! It taught me that it's good to be pro-active, but there's a fine line between that and disappearing into your work.
Q: What achievement are you most proud of?
A: Apart from the Trinity scholarship, I'm most proud of finishing my Gold DofE expedition, which I did through the Air Cadets. It was a challenging four days trekking up and down the gorgeous but steep Bavarian mountains during a very hot August, carrying one third of your body weight, but I'm so happy I did it. An unforgettable experience, even if I'm quite sure that I don't want to carry anything next time I'm in Bavaria!
Q: What do you hope to go on to do after university?
A: I'm still not 100 per cent sure. The RAF was always my plan once I'd finished university, but since being introduced to climate-related research, I'm being pulled towards academia and research. Working in industry looks appealing, but the overuse and abuse of the word 'sustainable' in a growing number of companies means I'd more steer towards those who originally had environmental values and goals in the first place.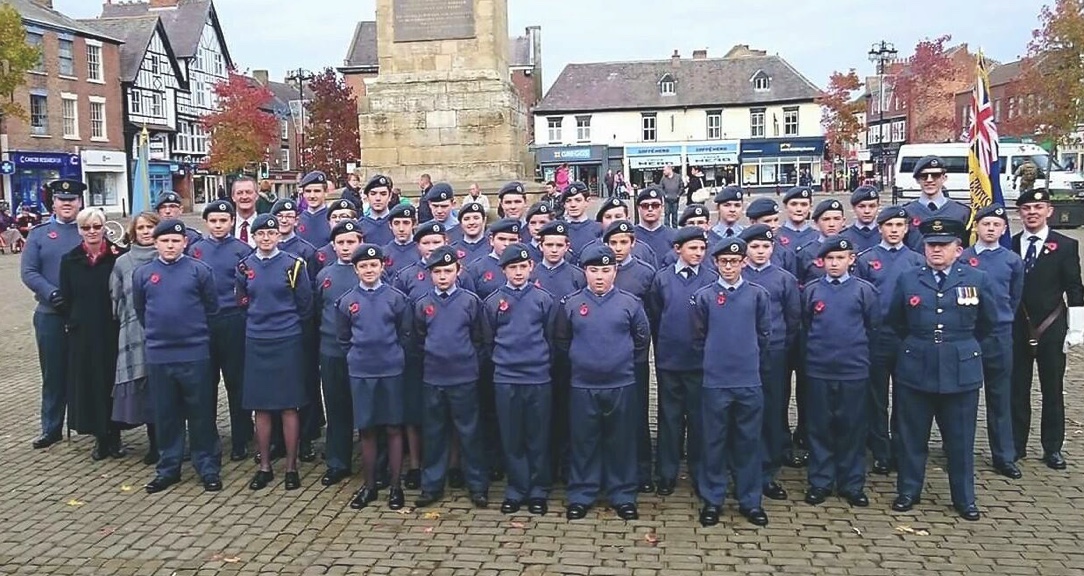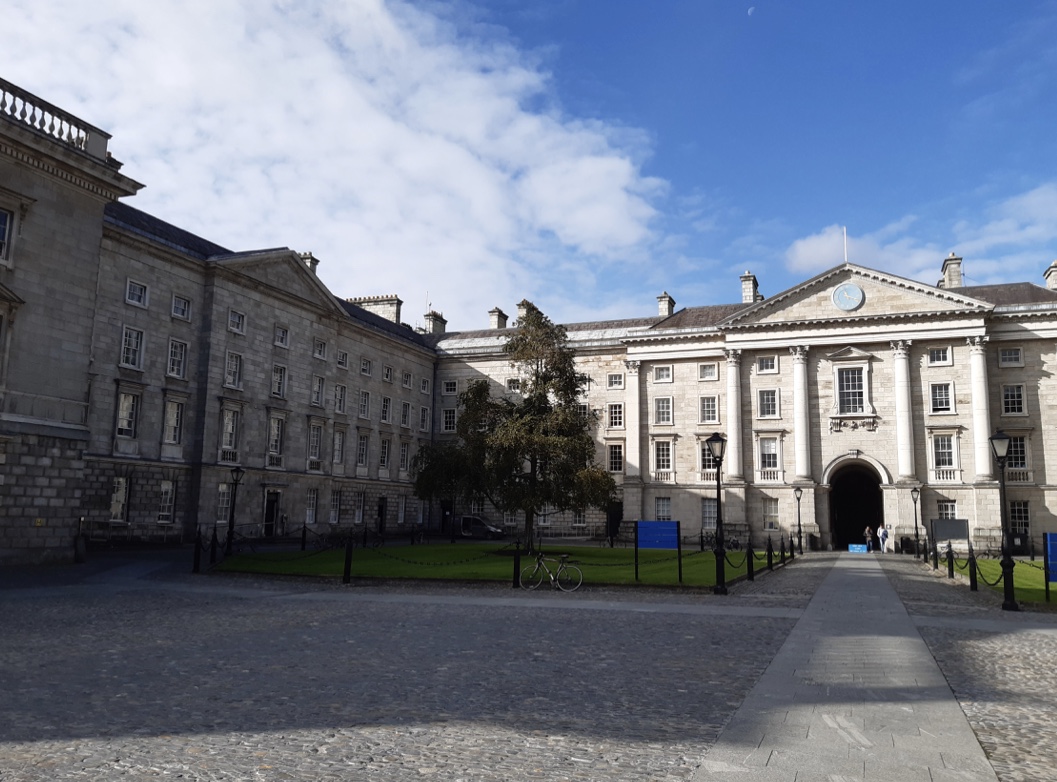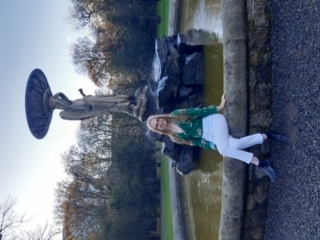 Photos from top: Rebecca at Trinity; at school; Trinity College, Dublin; with her DofE Gold certificate; in the front row of the RAF Cadets, Trinity College, Rebecca in Dublin