RGS business team reaches national finals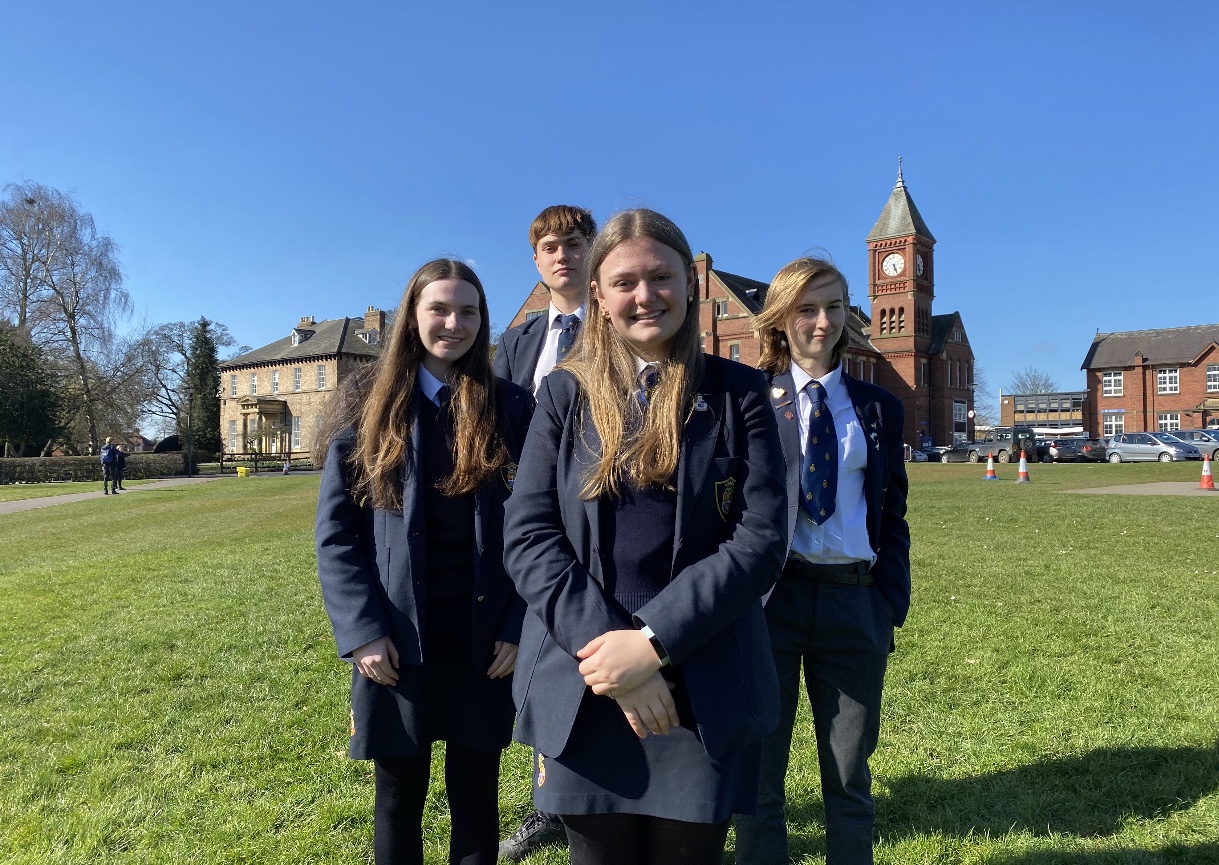 HAVING beaten off stiff competition from more than 450 other teams, four students from RGS reached the national final of a prestigious business and accounting competition. SOPHIE POINTON reports
OUR team, consisting of Amy Burgess, Archie Heap, Emma Bone and myself, Sophie Reck Pointon, spent almost a year working together to get to the final stage of the BASE Challenge, one of just 25 teams selected.
BASE (Business Accounting Skills Education) is run by the Institute of Chartered Accountants in England and Wales (ICAEW for short) and is a national business and accounting competition for 16–17-year-olds across the UK.
Although we weren't all interested in becoming chartered accountants, it offered us an insight into the world of work, taught us transferable employability skills and advice on how to kick-start our careers.
Emma, our business consultant, most enjoyed the opportunity to learn new skills and work with new people, which she says developed her teamwork skills and confidence.
The fact that top prizes included £5,000 (for the school), employer experience days in London and four iPads was also encouraging.
We were set various challenges over the year, which did push us into strengthening both people and business skills, as Amy, our team leader, asserts.
"I liked how the challenges were focused on different values needed to be a successful accountant, such as good leadership skills and commercial acumen," she said, with a smile. "Before, I was unaware of what it took to be a confident accountant but now I realise that there are so many aspects to accountancy which lead to you becoming a more confident, successful person overall."
However, despite our best efforts, we didn't win and the top spot went to the Henrietta Barnett School in London. Even after making presentations together (both about arguing a point and backing up our conclusions with evidence), deciphering business scenarios together over Zoom during lockdown and learning to work together despite our different interests, we didn't even get one of the runners-up prizes.
But only 25 teams got to the final and we were among them!
"I thoroughly enjoyed participating in the final and I'm actually quite happy about the progress we made," said Archie, who was our technical advisor, "And I'd like to thank Mr Walker for the persistent nudging and help."
"[Reaching the final] was a really big achievement," adds Emma, "and a proud moment during my time at RGS."
And, finally, to any lower sixth form students cajoled by Mr Walker into doing the BASE Challenge next year, it's a great way to get to know people who you wouldn't normally to talk to, something to add to your CV… and there's a possibility of staying in a five-star hotel for the final in Birmingham. And winning that sweet new iPad.