RGS celebrates outstanding A-level results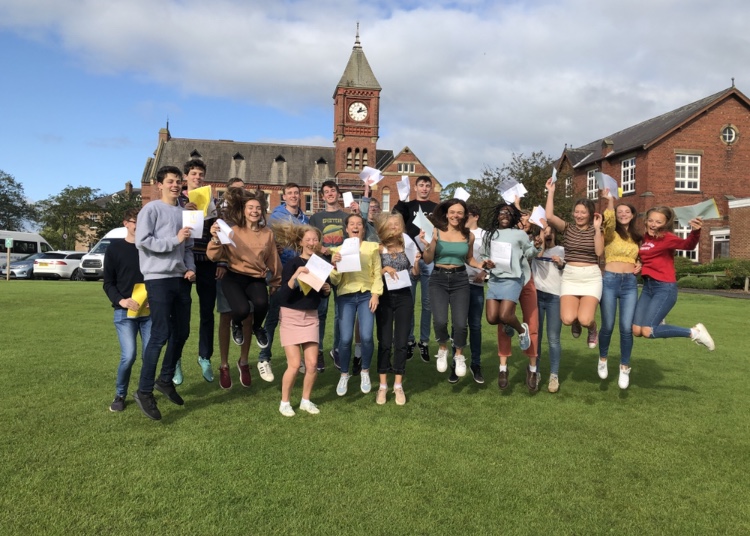 THE hard work of Ripon Grammar School students has ranked them among the best in the country.
More than 76 per cent of all grades achieved were at A*-B, with 14 students achieving a clean sweep of A*s.
Overall the school, which consistently tops the A-level results table for North Yorkshire, saw its 137 students receive a total of 109 A*s, with nearly half of all grades awarded being A*-As.
A record-breaking 11 students are heading to Oxford and Cambridge universities, with 16 also securing places on highly-competitive medicine, dentistry and veterinary medicine courses while more students than ever before - ten - have won places to study law.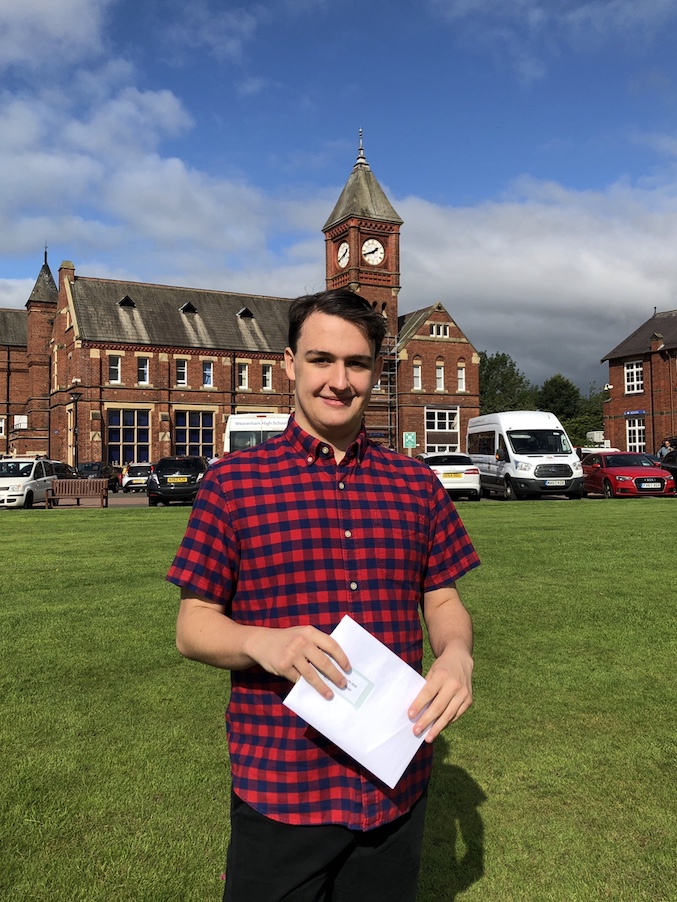 The school's top performer Marcus Tomlinson (pictured), who took his A-levels a year early to achieve straight A*s in maths, further maths, physics and chemistry, plus an A in his extended project qualification (EPQ), will take up a place at Cambridge University to read natural sciences.
The 17-year-old, from Markington, who doesn't turn 18 until February next year, said: "I'm very grateful to the amazing teachers at RGS, who do a fantastic job. And school offers tremendous support."
Other students have been accepted on a wide range of degree courses at prestigious universities, studying everything from art and ecology to pilot studies, physics, fashion management, music, nuclear engineering and nursing, while some will be taking up apprenticeships, working in conservation or volunteering in China, Nepal, Thailand and Africa during a gap year.
Headmaster Jonathan Webb said: "It was a delight this morning to see so many happy faces as students secured the grades and places at their chosen institutions.
"Results this year were superb once again, helping to maintain the school's reputation for excellence. Such outstanding outcomes are a real credit to the hard work of the students and the support they received from our dedicated teaching staff."
Among the large number of standout performances are students who achieved A*s in all subjects - Gus Smith, Alex Edwards, Marcus Tomlinson, Georgie Turner, James Wiseman, Joe Horner, Poppy Jagger, Evie Withington, Marina Mitra, Natasha Lovel, Millie Simenacz, Kathryn Barrett and Robbie Haynes - with more than 48.3 per cent of all grades being at A*-A.
In addition to Marcus, those students who secured Oxbridge places are: Freddie Crouch (geography), Harry and Alex Edwards (PPE and law), Joe Horner (veterinary science), Poppy Jagger (PPE), Natasha Lovel (history), Tom Mewes (medicine), Poppy Robinson (history of art), Gus Smith (PPE) and James Wiseman (engineering).
The school's overall pass rate was 98.9%, with 20 per cent of all grades, not including EPQ, at A*. The total number of A grades, including EPQ, was 146.