RGS equestrian stars are riding high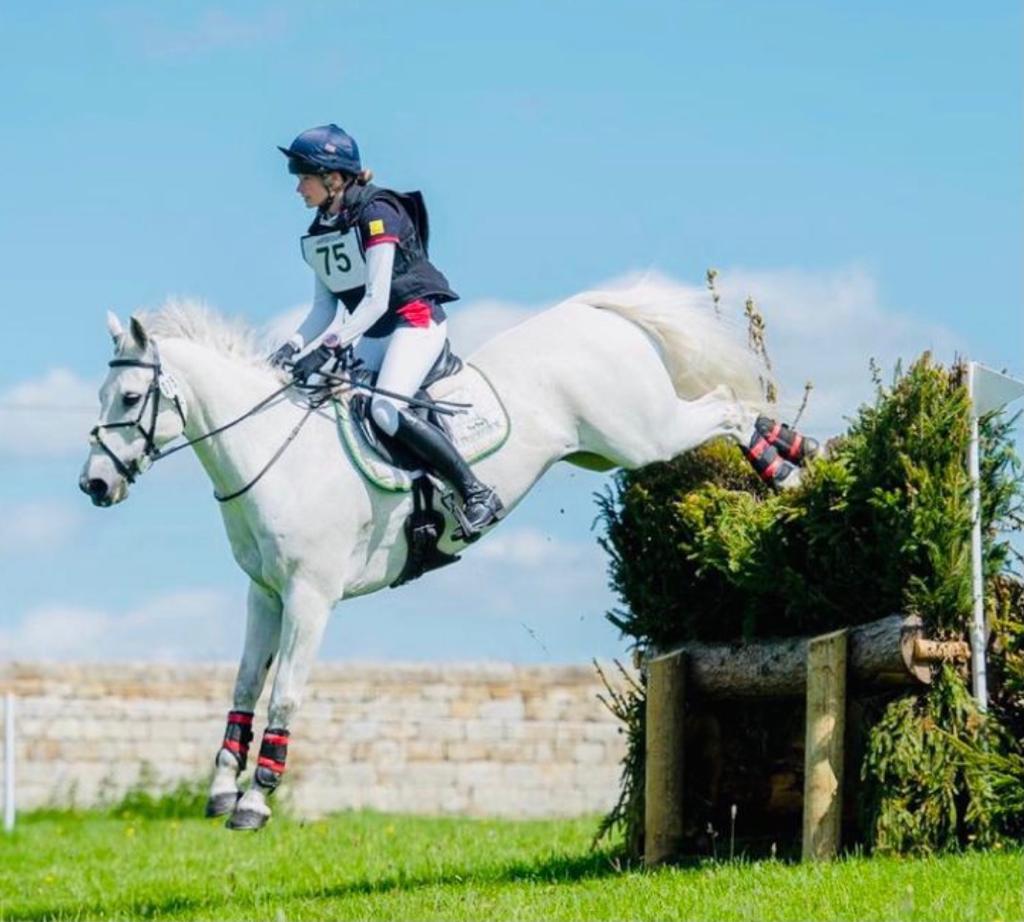 As the RGS equestrian team goes from strength to strength, LOUISE SMITH jumps into the world of horse riding to discover more about two of our rising stars – Team GB gold medal winner Millie Ludiman and outstanding national schools' competitor Sophie Bean
SUPERSTAR equestrian Millie Ludiman joined Ripon Grammar School in September, two years after she was selected to represent Great Britain in pony eventing. This major achievement saw her fly across Europe to compete in Strezgom, Poland, where she scored gold in her category.
Millie recalls with fondness the moment she came third in the final selection trial at Tweseldown Racecourse, Hampshire, meaning she'd earned a spot in the GB team and would be travelling to Poland to compete.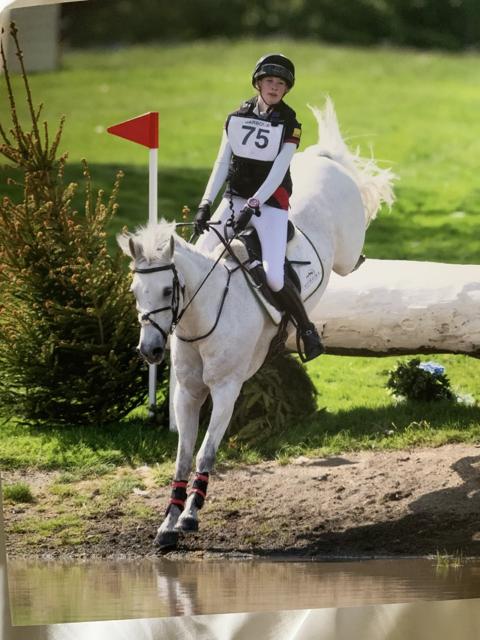 Millie says this was unexpected as not only was she only thirteen years of age, it was also her first ever year of pony trials! A highlight of the trip was the opening ceremony: an incredible experience filled with the unexpected essence of grandeur and importance.
Despite the highs, Millie expresses she was not keen on the travelling as she detests flying, a nervousness certainly not helped by the turbulence on her return home!
Since Strezgom, Millie has unfortunately had to miss out on finals for two years due to the presence of Covid-19. In 2020, the European competitions were cancelled and in 2021, Great Britain was unable to send a team as it had no Covid insurance.
Asked about her potential disappointment, Millie said:
"Covid has been hard for everyone. 2020 was okay, but 2021 was really hard. I questioned whether or not to move onto horses (from ponies) as I had grown a lot. Then came GCSE cancellations and no Europeans for GB again, despite all the other nations attending. Thankfully, I've now overcome the above and have recently moved onto horses."
Understandably, riding takes up a lot of time. Not only does it require consistent practice, but commitment in caring for the horses, which is unique to any other sport.
Millie wakes bright and early, 6am each day before school, to feed and turn out. After school, she will also ride both her beloved horses.
Millie says: "We are very lucky to have a ménage with flood lights so I can ride in the dark nights and wintertime."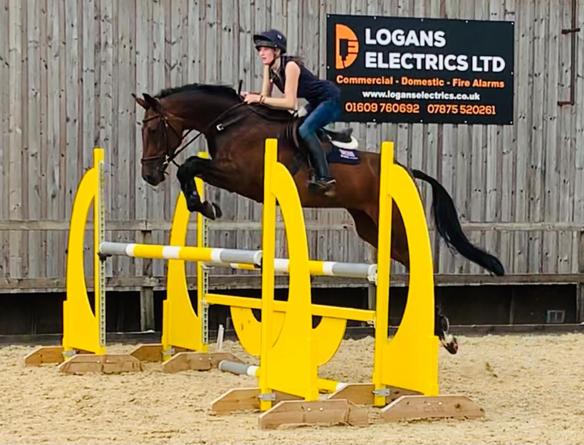 The eventing season is March through to the end of October. Competitions are mainly at weekends and Millie occasionally goes jumping on Wednesday afternoons through the winter months. Somehow, despite not doing much else through during term time, Millie manages to successfully juggle the world of riding with her studies here at RGS.
"Riding is great for my mental health. I find it relaxing after a busy day at school," she says.
Millie embarked on her riding journey at just two and a half years of age! Her mum grew up with horses but had no intention of getting her children into the sport.
When the family moved out of London to Leicestershire, Millie befriended a young boy called Arthur at pre-school. Coincidentally, Arthur's parents ran a racing yard, and his mum used to bring the ponies to collect both him and Millie from the village hall.
From there, they would go on long rides together and this led Millie to join the local Pony Club.
Arthur moved to Australia when Millie was five, leaving Millie's mum with a 'pony-mad child.
"I am lucky, as I don't really get nervous (when competing). I'm more excited. Once my adrenaline kicks in I'm very competitive, but good at keeping calm and focused, able to not worry too much about what anyone else is doing," said Millie.
This year, Millie had plans to embark on a diploma in sporting excellence at Hartbury College, which counts for one A-level. Unfortunately, British Eventing have cancelled this for the time being.
Although disappointing, Millie has not let this stop her. Since joining RGS, she's channelling her passion into other areas, telling me she loves her A-level studies in biology, PE and psychology and has made heaps of new friends. Alongside A-levels, she also hopes to get into the GB junior team.
After sixth-form, Millie would like to have a gap year working on an eventing yard abroad, attempt to get onto British Eventing's Young Rider Youth Performance Programme and achieve the highest four-star level of eventing.
Millie says her ultimate dream would be to ride around Badminton and Burghley: "And maybe even win a gold medal along the way!"
Just like all young people her age, Millie has been forced to overcome adversities around exam uncertainty and concern for friends and relatives, as well as reluctantly managing to abstain from her pride and joy: competing.
Millie is a talented and determined young woman, who we just know will use her experiences to go on to do great things in the world of eventing.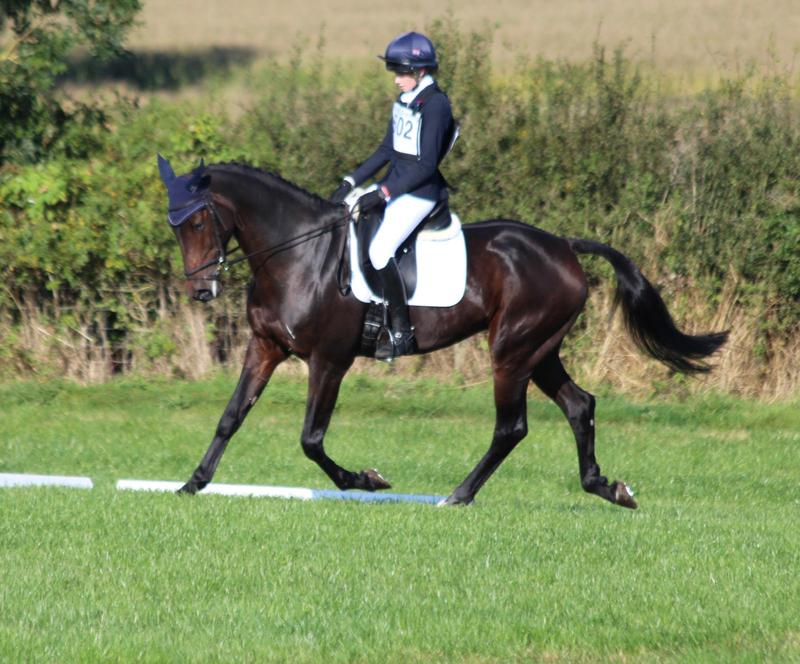 In other news, our talented year nine student, Sophie Bean, has been very busy too. Earlier this year, Sophie qualified to compete in the National Schools Equestrian Association (NSEA) Northern eventing championships. She passed with flying colours as an individual in the 80cm section with her pony, Woody, coming tenth with a double clear. Despite stumbling slightly in dressage and receiving two time-faults at the end of the cross-country section for being too far under the optimum time, the day out was overall a huge success. Sophie came away proudly displaying her well-deserved winners' rosette in a triumphant end to this year's eventing season.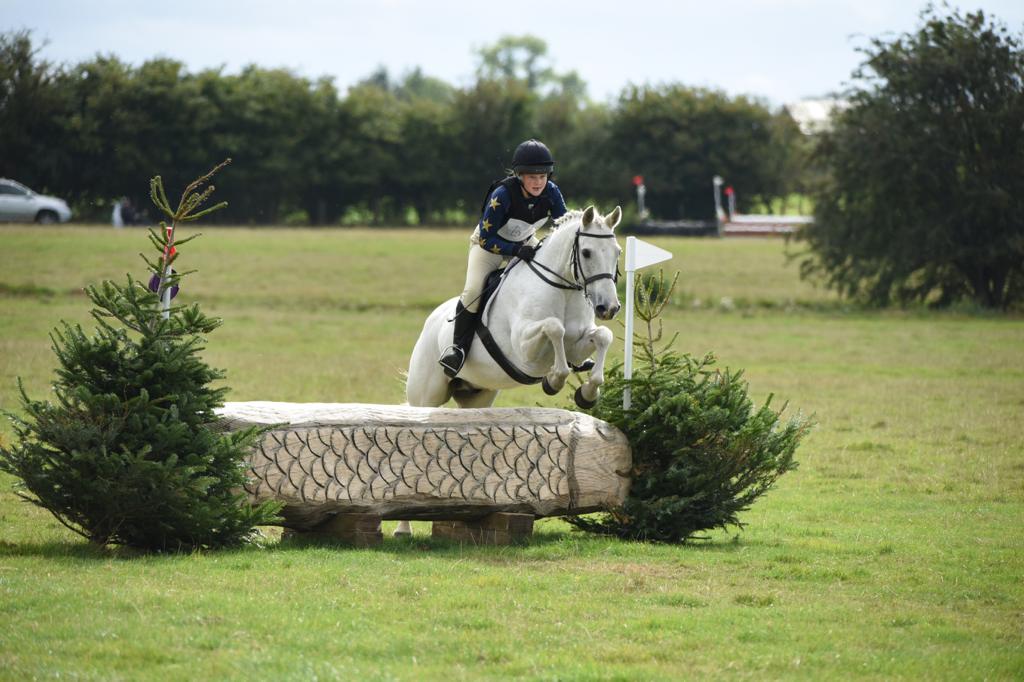 For those who don't know, eventing can be described as the equestrian version of a triathlon. It includes three parts: a dressage test, show jumping and cross-country. Sophie tells me that she, along with her beloved pony Woody, enjoy cross-country the most and had their best ride of the year around the championship course. Woody jumped 'brilliantly' and made it feel easy.
Sophie has been a rider all her life. Her grandfather was a vet and was given a pony when Sophie and her sister were very young. Both rode before they can even remember it!
Like Millie, Sophie tells me she finds riding very relaxing, as concentrating on her pony requires a lot of headspace, leaving little room for other thoughts or worries. Although sometimes Sophie gets nervous at competitions, she generally overcomes the initial fear, leaving her able to concentrate and perform well once she gets on the field. This brave and ambitious attitude has led Sophie and Woody to represent RGS in arena eventing and eventers' challenge competitions.
"I have to work hard on dressage as it's our weakest phase, and least favourite, but we're getting better all the time," she says.
Yet to fully embark on her GCSE studies, Sophie tries to ride as often as she possibly can and fits in lessons with her coaches occasionally after school. However, riding is left mostly for weekends and holidays. To maintain such a busy schedule, Sophie must rely on her mum to keep Woody fit to compete whilst she's at school or studying. She exercises regularly at home and enjoys hockey, which she says helps keep her fit. Like most of us, cold weather is not Sophie's friend, and she tells me: "It can seem good to be back in the warm doing homework!"
Having affiliated joined British Eventing for the first time this season, Sophie would like to do higher levels, but may require a bigger pony. She's holding this off for the moment as understandably doesn't want to let Woody go to someone else just yet!
Whatever Sophie's future entails, we have full confidence she is destined to achieve anything she puts her mind to.