RGS footballer's world class experience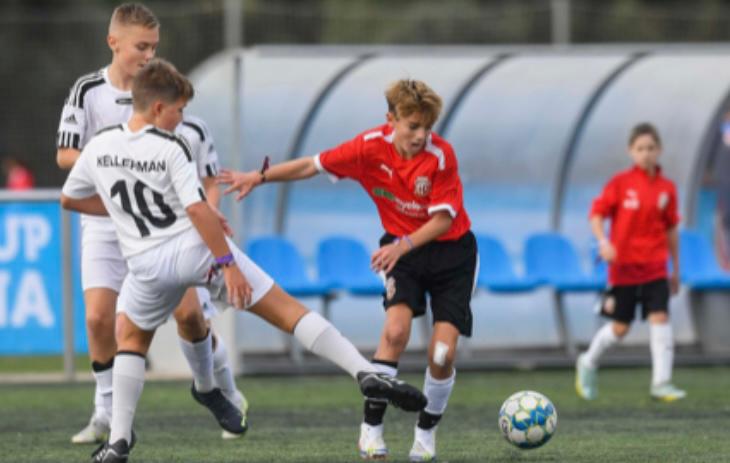 A TALENTED young RGS footballer has represented his county club at an international football tournament in Spain.
Handley Ord, from Grewelthorpe, was one of the elite North Yorkshire Soccer Academy players picked to represent his club at the Barcelona International Cup in Salou.
His U13 team finished top of their group after winning two of their games and went on to win their semi-final but unfortunately were beaten by a strong Brazilian side in the final, finishing second overall.
The 12-year-old, who is keen to progress as far as he can in his football career, said: "The experience was amazing, playing in the tournament against players from all over the world.
"We also went to watch Barcelona play a match against Villarreal at the Camp Nou Stadium which was an incredible atmosphere and something I'll never forget."
He also enjoyed getting together with the other players in the swimming pool and playing table tennis, beach volleyball and rugby in the evenings: "The weather was fantastic too."
The Year 7 student, who also plays for Riverside U13s and Harrogate Town and enjoys mountain biking and rugby too, began playing with the North Yorkshire Soccer Academy when he was six years old.
Handley, who was also selected for the Barcelona International tournament in 2019, has played for in the UK for NYSA against teams from Sheffield United, Leeds United and Hull.
All of NYSA's coaches are UEFA or FA qualified and head coach, Rich Darcy, is a scout and former academy coach for Middlesbrough Football Club and has worked with FC Barcelona Youth Coaches.