RGS girls crowned national hockey champions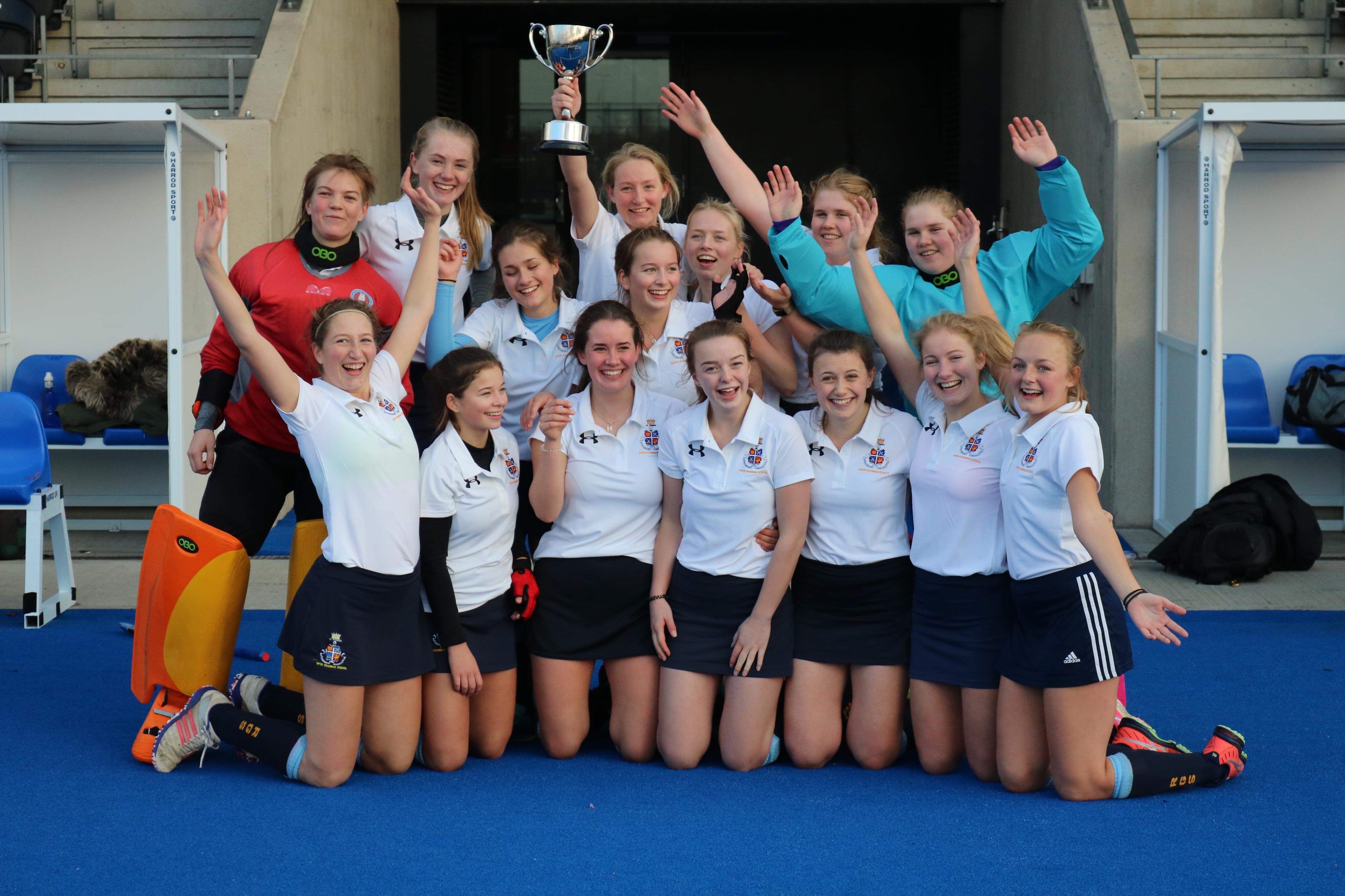 Ripon Grammar School's talented hockey players have achieved their dream by beating the best in the country following a tense penalty shoot-out at a prestigious national finals in London's Olympic stadium.
The Under-18s team, who have been competing at top national level for the past two years, were crowned State Boarding National Champions in front of an ecstatic crowd of parents and supporters who travelled to the Queen Elizabeth Olympic Park from Yorkshire.
Delighted coach Trevor Bosomworth said the girls displayed plenty of Yorkshire grit and determination to win through a very tough semi-final and final, which both ended in nail-biting penalty shoot-outs.
"It was certainly a case of team work making the dream work. They should feel very proud of their achievement," he said.
The 15-strong squad were up against Surrey's Gordon's School in the finals, where they dominated the first half, but ended up in their second penalty shoot-out of the day after finishing 2-2 at full time.
PE teacher Siobhan Gilfillan said: "It was very tense. Players have just eight seconds one-on-one with the goalkeeper to score, starting 23-metres away from the goal."
But the girls, who have been playing together for seven years, emerged victorious when player of the day Marianne Morrice saved four penalties and Georgie Turner and Jess Merrin scored two cracking goals.
Bethany Hamby, 18, from Ripon, said parents were waving the Yorkshire flag from the stands: "It was really amazing to play on such a professional pitch. The great team spirit and support carried us through."
Libby Rickard, 17, from Ripon, summed up what turned out to be a highly-charged and emotional climax to the competition: "It was pretty inspirational when we were on the pitch. Everyone upped their game and played the best they've ever played."
Miss Gilfillan said the girls, who previously reached the indoor Under-16s national play-offs and outdoor Under-16s national finals, were the most successful RGS team ever.
"It was a great finale to seven years of great team work and great friendship. Their conduct, hard work and achievement has been amazing, they are a real credit to our school."
Joint vice-captain Georgie, 17, from Norton-le-Clay added: "It was really special because we have tried to get to the finals at the Olympic pitch for so long, but only just missed out."
Joint vice-captain Amelia Borchard, 18, from Ripon, who described playing on the Olympic pitch as incredible, added: "I am so proud of the whole team."
With more than 20 schools from all over the country taking part, Ripon Grammar School had to beat off stiff competition from throughout the North to win the chance to represent their region.
They faced Hampshire's Peter Symonds College in the nail-biting semi-final, where they drew 1-1. But skilful goal keeper Marianne's two penalty saves carried them through.
"Both Marianne and our other goalkeeper, Emily Hamby, made some amazing saves. And all the squad played their part, with everyone getting to play on the Olympic pitch," said Miss Gilfillan. "I'd also like to pay credit to their coach Trevor Bosomworth who has worked hard to get the girls to this level."
Relative newcomer Hattie Eve, 17, from Helmsley, who joined the school as a boarder in lower sixth form from Ryedale School explained that she had never played hockey to such a high level before: "It was a great experience," she said.
Captain Lucy Williams concluded: "It was an amazing opportunity to play some great competitive hockey in the finals of a national competition - and in the Olympic stadium too."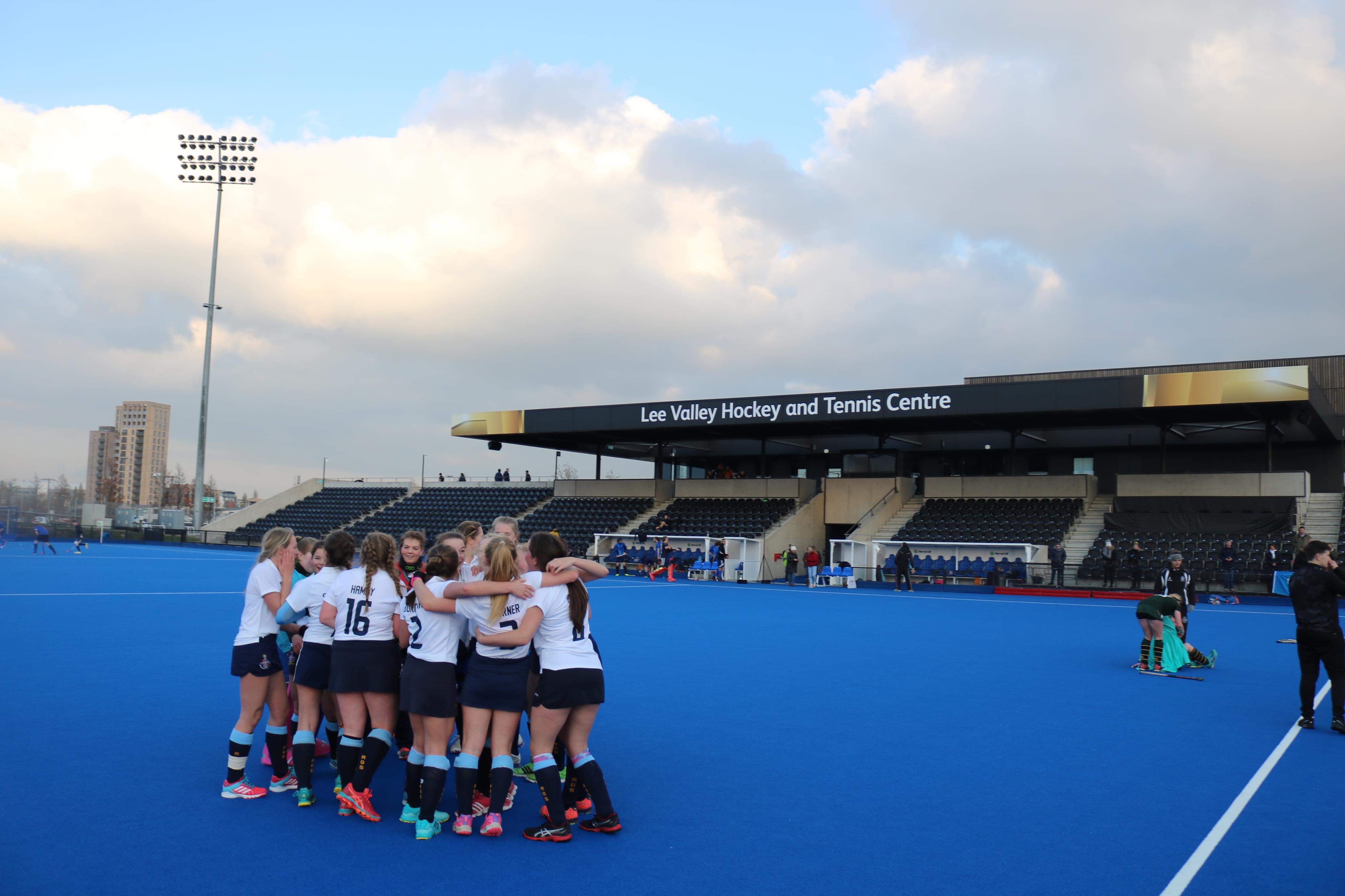 Captions: the victorious team, top, and after winning their final penalty shoot-out.
U18s hockey team
Lucy Williams (c)
Georgie Turner (vc)
Amelia Borchard (vc)
Louise Taylor
Hattie Eve
Jess Merrin
Millie Simenacz
Hattie Sowray
Kathryn Barrett
Libby Rickard
Emily Hamby
Bethany Hamby
Marianne Morrice
Olivia Borchard
Penny Baker
Coach – Trevor Bosomworth