​RGS netball trio called up to represent county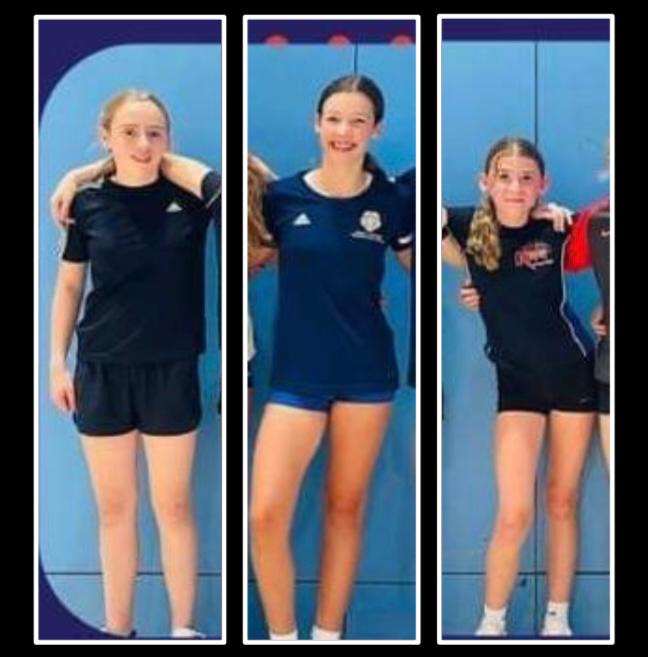 THREE ambitious Ripon Grammar School athletes have netted places on an elite talent pathway programme.
Molly McDonnell, Tabby Riddler and Betsy Radcliffe were selected after rigorous trials involving physical, technical and game sense challenges.
Nine selectors from throughout Yorkshire, including two from Leeds Rhino Netball, put the girls – who were competing against 60 other young athletes for 20 coveted selection places – through their paces.
They will now be representing North Yorkshire at inter-county tournaments and are also due to play before a televised super-league Leeds Rhino match in front of fans.
"It's a very exciting opportunity," said North Yorkshire performance lead Georgie Radcliffe.
During the televised match, the students are given the role of ball girls and will get to meet some of the squad, including England players.
The three girls, who all play for Ripon Rockets, have big ambitions for their netball now that they have been selected to join the elite ranks, often a pathway to national recognition.
Molly, 13, from Markington, trains for around eight hours a week and aims to play for Leeds Rhinos and England one day. She also enjoys football, hockey and swimming in school and hopes to be a fashion designer one day.
Betsy Radcliffe, 11, also aims to play for Leeds Rhinos and England. The keen hockey player and swimmer also enjoys horse riding and aims to study law after RGS.
Tabby, 12, from Ripon, who also enjoys cricket, swimming, football, hockey and cross country, started playing netball in a Year 3 PE lesson at RGS: "I haven't stopped since," she says. "I love being part of a team and like the tactical aspect of netball."