RGS stars have their sights set on national glory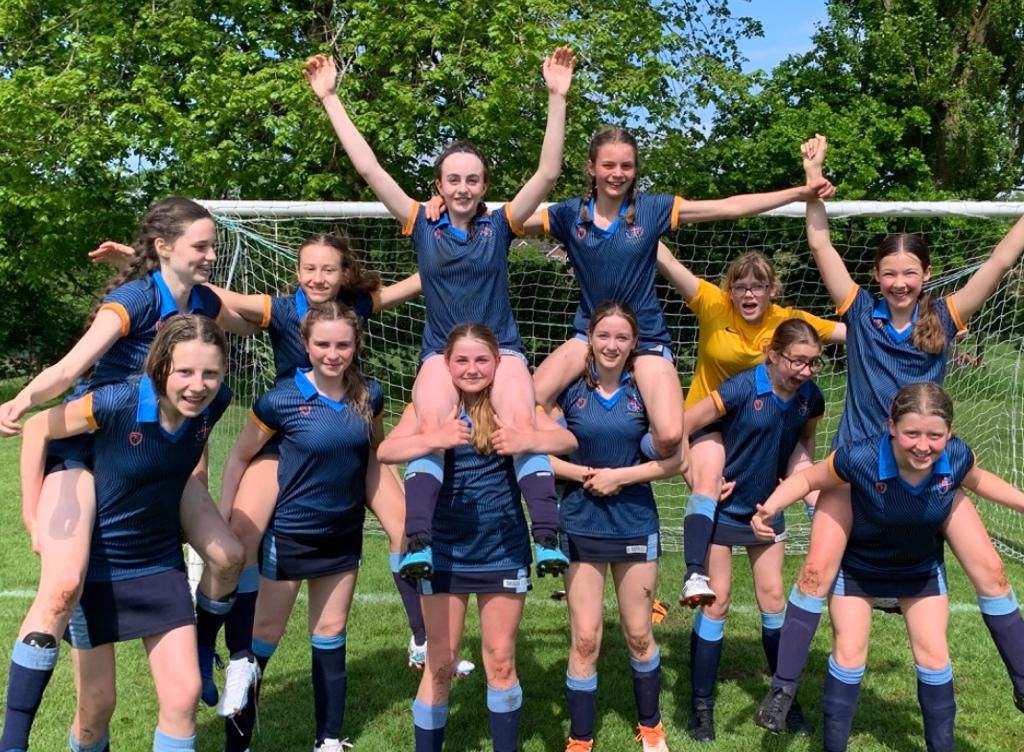 RIPON Grammar School's U13 girls' football stars have their sights set on national glory after winning through to the semi-finals of a prestigious tournament.
The girls are hoping to make history after a sensational run which has seen them progress unbeaten through five challenging rounds, against schools including Hurworth, Ovingham Middle and Spen Valley High.
Having beaten Wolverhampton Grammar School 3-2, at the semi-finals, they now face Reading-based Langtree School on June 9, when they'll be playing to a home crowd.
RGS PE teacher Iain Younger says the players have given themselves a real chance to make it to the final of the English Schools Football Association (ESFA) Small Schools Cup.
Their journey began in February, when they beat Harrogate and Craven district rivals Boroughbridge High School 3-0.
Their latest thrilling match in the West Midlands resulted in a nail biting finish, with two goals from Lottie Day and one from Lyla Stott securing them victory: "There was also some brilliant defending and fantastic saves from goalie Scarlett Goodwin," said Mr Younger.
Captain Lottie Day, 13, who has been playing football for eight years, said: "It has been a fantastic journey and all the victories have been amazing so far, especially since pretty much in every game we have come back from behind.
"I'd particularly like to mention Scarlett, who saved us in so many situations. In the semis she threw her body on the line, time and time again, and displayed so much bravery and courage. It was a tense 15 minutes at the end as we were holding on to a 3-2 win, but clinched the victory against a top team."
A member of York City Football Club, Lottie, who scored two goals in the match, dreams of being selected for the England U17 squad and is inspired by former York City player Jess Park, who now plays for Everton: "After RGS I hope to play professional football in the US."
Centre back Beatrice Jarvis, 13, who has been playing for five years added: "I am excited going into the semi-finals, however very nervous as the further we go in the competition the more competitive it is. As a team, our ambition is to win this tournament."
She plays for her local Boroughbridge Football Club, alongside enjoying athletics, hockey, netball and cricket: "I have loved being part of the team, playing with friends and being able to come off the pitch knowing what to improve on and what went well, as it helps us become better players."
Mr Younger added: "I believe this is the furthest our female footballers have ever reached in a national competition. It's a testament to their hard work and dedication and a fantastic achievement."
This new competition, launched by ESFA to help grow the girls' game, is part of the Small Schools tournament, specifically designed for schools of a limited student quota.