RGS STEM girls buck the national trend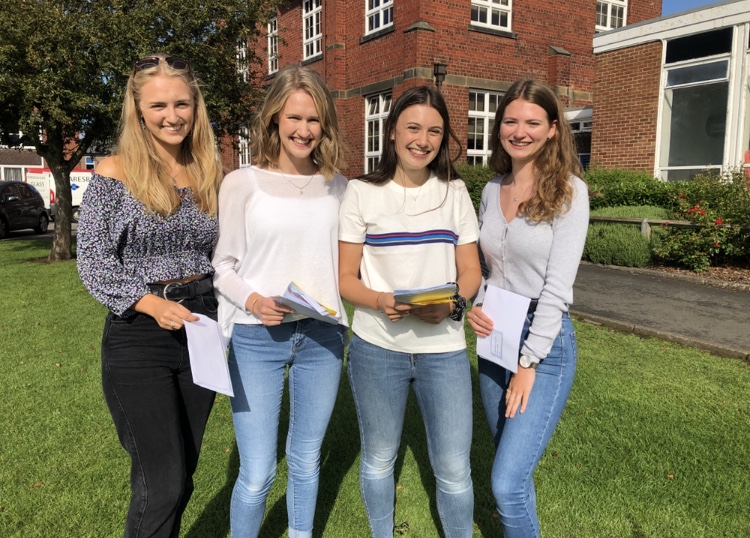 GIRLS at Ripon Grammar School are bucking the national trend, with more than 69% excelling in maths and science subjects at A-level.
Although there has been an increase in the number of girls taking biology and chemistry nationally, poor take-up in maths and physics means females are still lagging behind in STEM subjects overall.
But gender is clearly no barrier to girls studying these traditionally male-dominated A-levels at Ripon Grammar School.
Leading the field in this year's results is Kathyrn Barrett, of Summerbridge, who has secured a place to study physics and astronomy at Durham University after gaining a clean sweep of A*s in maths, further maths, physics and chemistry.
"I wanted to study maths and sciences because I've always really enjoyed the subjects, I never felt there were any barriers," she said.
"I wasn't expecting to get all A*s, I'm really excited about going to Durham now."
More than half of the school's upper sixth female students are now heading off to study maths and science-based subjects at university.
They include Grace Cahill, 18, from Huby, who achieved A*s in chemistry and maths and a B in psychology to secure her place studying chemical engineering at the University of Manchester, which includes a year in industry.
"It never occurred to me until I went to university open days that the subject was male-dominated. But it didn't phase me. It's never been an issue at school because there are so many girls in my science classes, so I've never felt in a minority.
"I like the fact you can do so many things with a degree in chemical engineering, and I'm really looking forward to my year in industry," she explained.
Evie Withington, 18, from Sharow, agreed. She achieved A*s in chemistry, biology and psychology and will be studying medicine at the University of Aberdeen.
"I always wanted to do something science related and there were always lots of girls in all my classes, so it was never an issue."
Farmer's daughter Laura Donaldson, 18, from North Stainley, said she was delighted to be awarded a place to study dentistry at Newcastle University after gaining top grades of A* and two As in chemistry, maths and biology: "I couldn't believe it, I was so happy when I got my results."