RGS students create a buzz with ambitious research project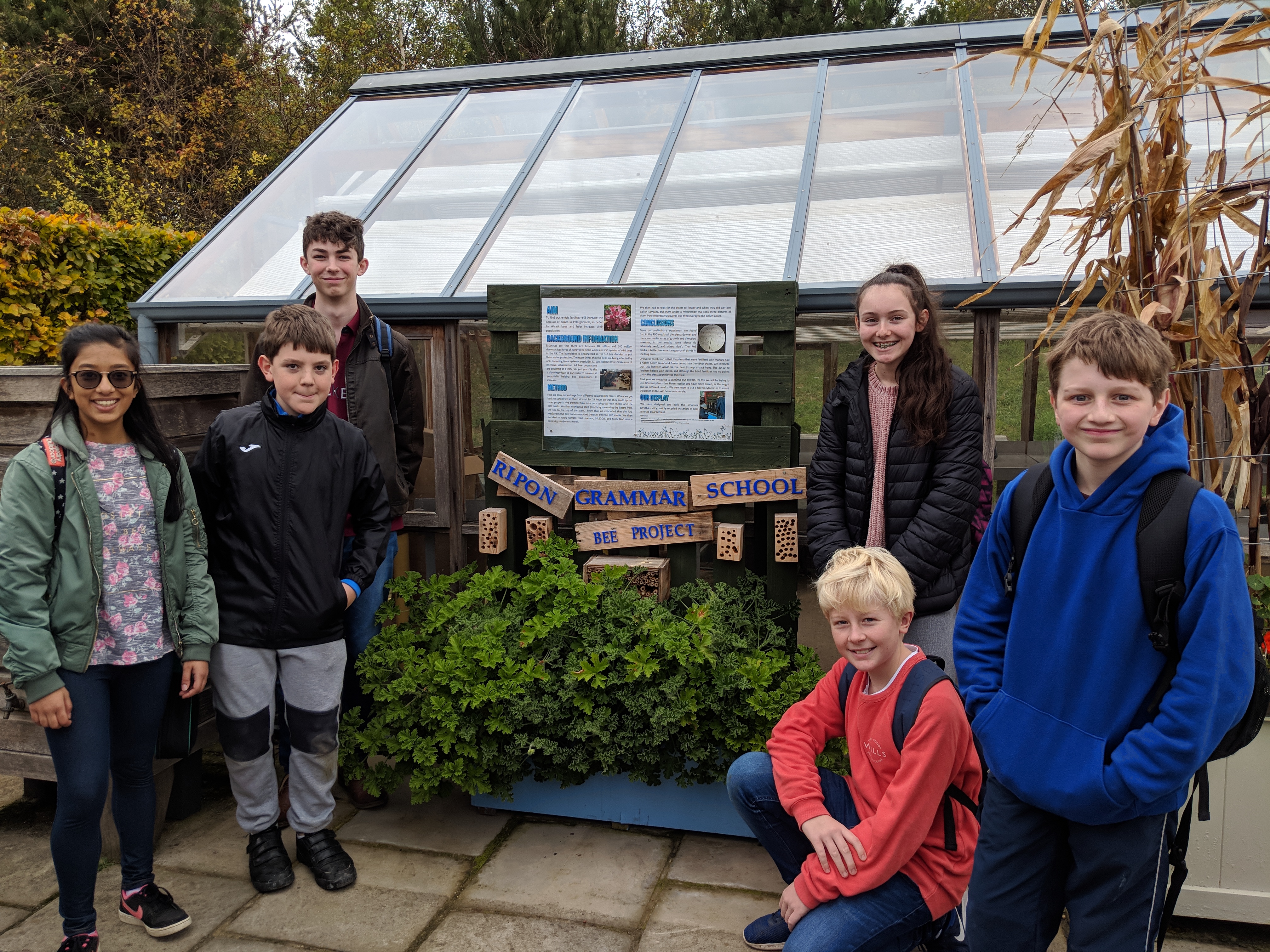 SCIENCE students from Ripon Grammar School are creating a buzz with an ambitious new research project which experts say gives us hope for the future.
Twenty students, aged 11 to 17, are doing their bit to help slow the decline in the bee population by trying to find out more about the foraging behaviours of the insects.
Working with Royal Horticultural Society experts at Harrogate's Harlow Carr, students will analyse pollen pellets and honey to determine which flowers and plants the bees have been feeding on.
The results could help scientists understand more about the risks posed by pesticides in honey, as well as how to provide better habitats for bees.
Harlow Carr curator Paul Cook described the project, which was launched this week, as ambitious: "To see how enthusiastic and talented Ripon Grammar School students have been gives us all hope for the future," he added.
Students will be employing research methods pioneered by Northumbria University, in proper laboratory conditions: "We will be dissecting flowers, analysing honey and separating pollen to examine it," says chemistry teacher Caroline Dunne, who is leading the year-long project.
"It is very exciting, helping them understand what real science is like rather than just learning about it in lessons. And, of course, we are also hoping to help the bee population, which is in massive decline."
Mr Cook is hopeful the students will discover more about how effective our garden flora is in providing natural resources for wildlife: "Science in horticulture is a hot topic in the RHS and we are investing in science projects but we need scientists to carry out the research."
Last year, the school's research students discovered that manure proved to be the best fertiliser for encouraging pollen production in flowers.
At the end of this project, funded by the Research in Schools network, RGS students will present their findings to a panel of ten horticultural experts at Harlow Carr.
Essential for our food production, pollination by bees is worth £200million to British agriculture. But native bees have been in decline since the early 2000s, due to a combination of factors including loss of wildflower habitats, the use of pesticides and disease.
Students pictured, top, at the launch of their exciting new research project: Soundarja Tripathi, Jack Wright, George Exley, Harry Cushing, Kate Rushworth and Edward Dobbs