RGS young entrepreneurs go global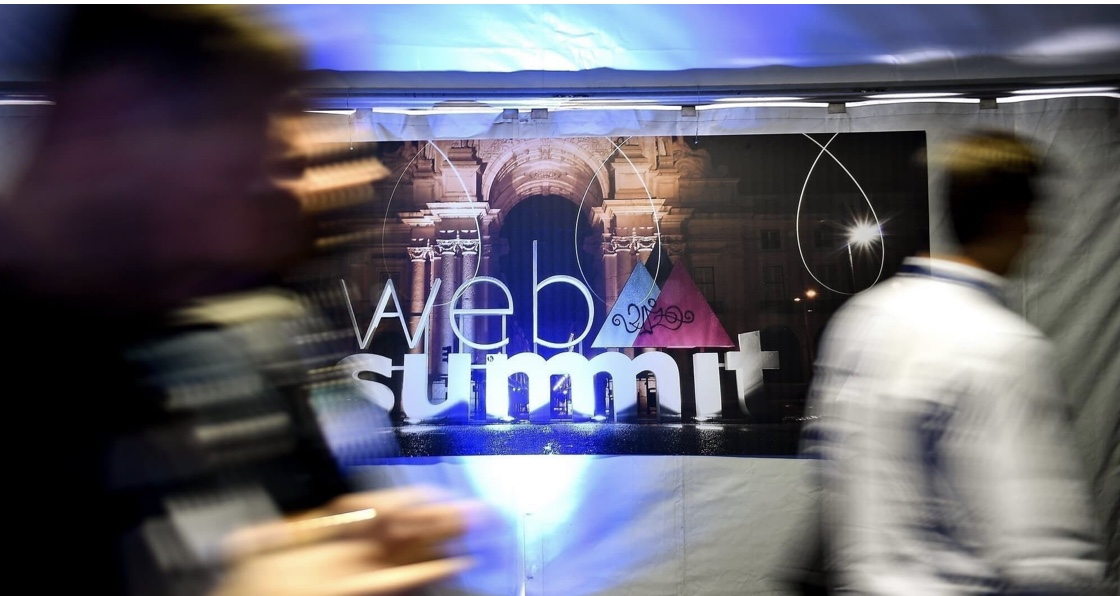 RGS students who set up a company producing planting kits for children have been making valuable connections with tech industry experts all over the world. Operations director ROBYN MUNDAY reports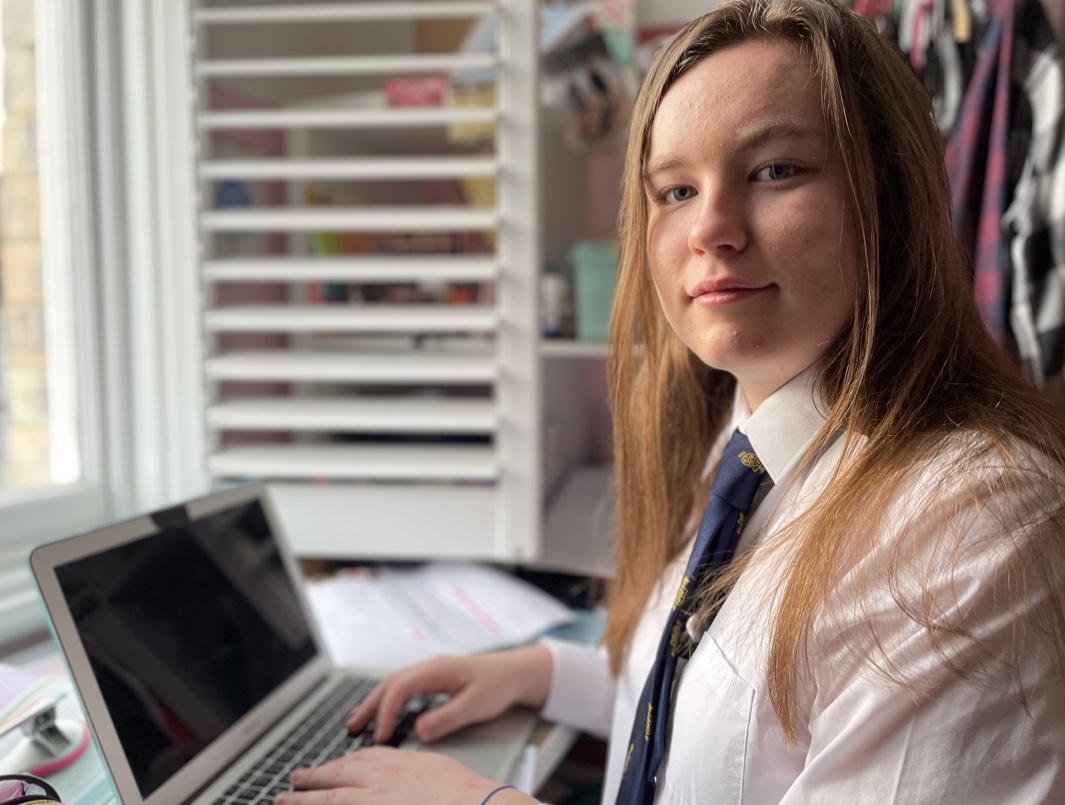 FIVE members of our Bloomin' Goods team won the amazing opportunity to attend the Web Summit, the world's largest technology event, after entering a Young Enterprise digital skills competition.
The prestigious international event was hosted in Lisbon, with a diverse range of speakers, from prime ministers and presidents to sporting stars and leaders of the world's largest companies such as Google, Microsoft and Amazon.
Obviously, like most things in the last year, the Web Summit was held virtually, giving us the opportunity to access inspiring and informative talks from business and technology world leaders, without leaving Ripon.
The summit started with an opening ceremony hosted by the Mayor of Lisbon and the Prime Minister of Portugal. We then joined a variety of talks, masterclasses and discussions, all taking place on different channels.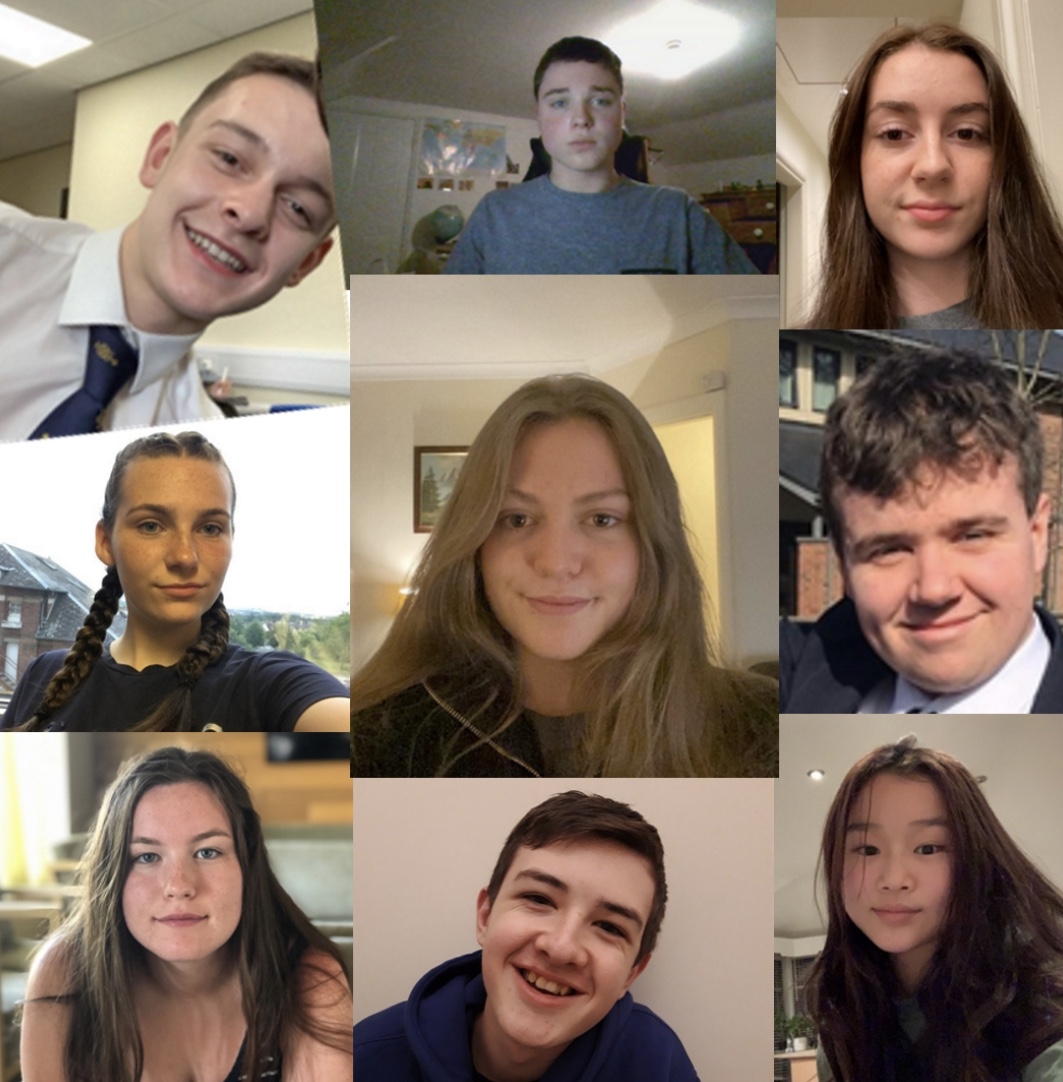 We also had the opportunity to take part in mingling sessions, the aim of which was to simulate the random meetings that would have happened between people were the event hosted physically. These sessions involved being put onto three-minute video calls with business people from all over the world, who had been selected specifically due to having the same interests.
What started as an awkward exercise, which we were more than a little sceptical about, soon turned into probably the most valuable experience of the summit.
During these calls (of which we think we did more than 20 over the three days), most people were surprised to be speaking to a group of teenagers in school uniforms, but we explained our ideas and journey with the product so far, and the company as a whole, and we – in turn – received thought-provoking and useful feedback on our product, and everyone treated us with kindness and enthusiasm.
Many of the people we spoke to – who are the leading experts in their fields – took an interest in our business idea and provided us with connections and contacts for advice around the world.
As well as stimulating and engaging talks from experts, the experience which our group found most useful was definitely these sessions.
Amy Burgess, managing director of our company, commented: "This was definitely my favourite part of the conference as I feel that it was such an invaluable experience. The connections I have made will provide me, and our company, with amazing opportunities in the future."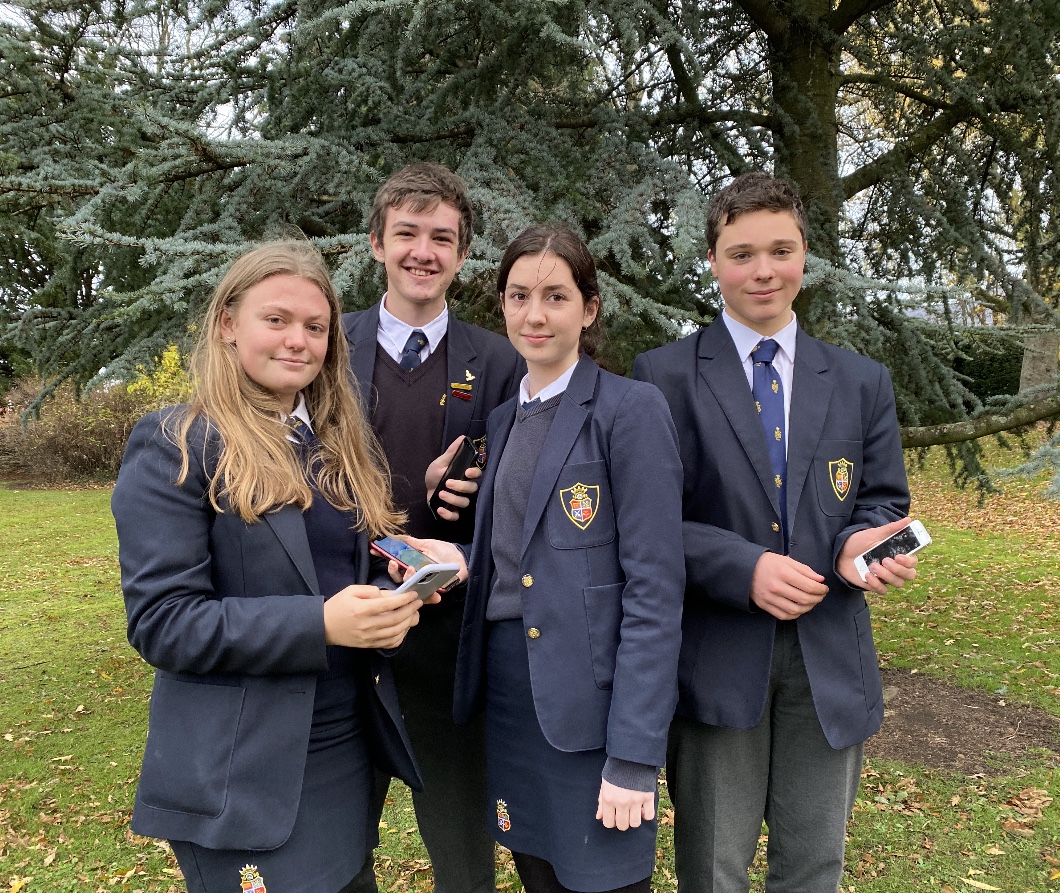 Finance director Alex Gilhooley added: "We learned many interesting things both from people who we were paired with, and also from the lectures given by experts to massive virtual audiences."
The opportunity to attend, given to us by Young Enterprise, has been something we will never forget. We have learnt lessons, both regarding our approach to our student enterprise, and our approach to life and the world of businesses and work outside school. We now have a mass of business and technical knowledge to use for our product and the development of our company, as well as contacts across the globe (including from Portugal, Denmark and Canada) who are willing to give us advice and further help on our journey to becoming a successful student enterprise.
During our evaluation of this fantastic experience, we want to say a really big thank you to Young Enterprise for giving us this opportunity in the first place. None of this would be possible without RGS's work experience co-ordinator Mr Walker, so we also want to say a massive thank you to him, for all his hard work each and every day, for helping us on our journey and for giving us the opportunity to take part in the Young Enterprise programme at RGS. His commitment and dedication is something we are immensely grateful for.
Instagram @bloomin.goods and Twitter @bloomingoods
Read how the team won their prize here: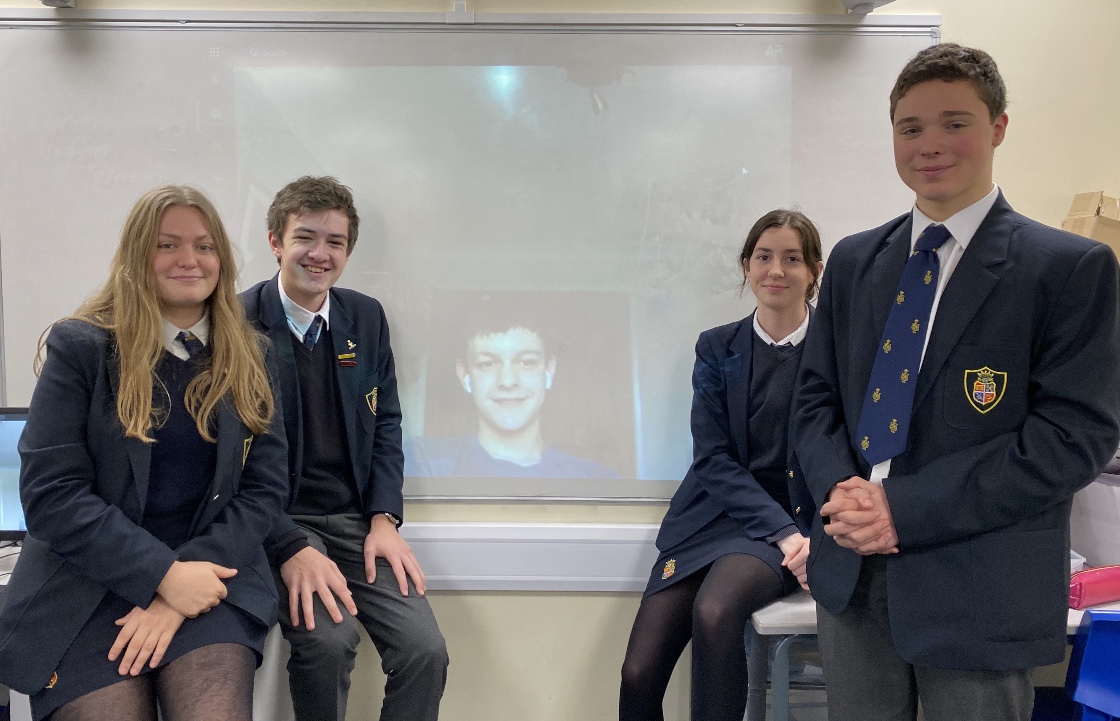 GREEN-fingered young entrepreneurs from Ripon Grammar School have come up roses after turning their enforced Covid-19 isolation into a triumph in a prestigious national competition.
With seven out of nine of the RGS Young Enterprise team confined to home due to coronavirus regulations, the savvy students took the opportunity to showcase their digital skills and win first prize.
Having set up their company Bloomin' Goods, which produces plastic-free planting kits for children, they worked together virtually on their entry through the school's Microsoft Teams communication platform.
Despite stiff competition from schools throughout the country, Young Enterprise judges said the RGS pitch stood out and praised how the students had captured the importance of digital skills in the 21st century.
Their prize is five £200 tickets to the prestigious Web Summit, the largest tech conference in the world, where the global giants of the web will be assembling. Normally held in Lisbon, Portugal, this year it will be open exclusively to ticket holders online.
The students will have the opportunity to connect with tech industry leaders and policy makers such as Zoom founder Eric Yuan, PayPal CEO Dan Schulman, Booking.com chairwoman Gillian Tans, Apple vice-president Lisa Jackson, goop founder Gwyneth Paltrow, Google vice-president Kent Walker and Facebook chief technology officer Mike Schroepfer.
Bloomin' Goods managing director Amy Burgess explained how, despite some members of the team having to isolate for up to two weeks, the students rose to the Young Enterprise competition challenge.
She said: "Our Company Board group picture had to be composed of individual photos taken at home, and we also had to plan our wording over Teams, emailing one another with information."
Their pitch stressed how increasingly important digital skills are in the working world, especially in this period of isolation and lockdown, she said: "Throughout the process we are learning lots from each other, as we have achieved everything so far through drawing on our knowledge together as a team."
Tapping into the trend for spending more time outdoors and in nature,
their kits aim to help teach children about how gardening can be fun, and to encourage them to cook healthy meals.
Amy says: "Our kits will contain all the items necessary to plant ingredients for specific recipes included in our boxes. We are encouraging children to plant and to cook, teaching them important skills and values in a fun way."
Amy hopes the Bloomin' Goods plastic-free planting kits will also help reduce food waste: "We chose children, and their parents, as the target market because they are the future, the ones who are going to have to make a difference."
Currently developing their website, the students face a number of challenges: "The biggest so far is undoubtedly product development. We are having to do most of our market research within school, as due to lockdown we cannot go into shops or talk to the public. We have to find prototype parts online and get them delivered, which is difficult."
Natalie Marshall of Young Enterprise said the RGS students provided excellent examples of how their team plans to develop their digital skills through social media, web design and online courses: "Their submission really captured the importance of digital skills and the prize now offers them a great opportunity to hear from and connect with entrepreneurs, start-ups and leading figures in the tech industry."
The Bloomin' Goods team:
Amy Burgess - managing director
Ruby Chan - marketing director
Robyn Munday - operations director
Josh Simpson – human resources director
Alice Simmerson - co-finance director
Thomas Whitelegg - IT manager
Alex Gilhooley - co-finance director
Emma Bone - sales director
Matt Wyatt - sustainability director