Sixth Form prepares to welcome more students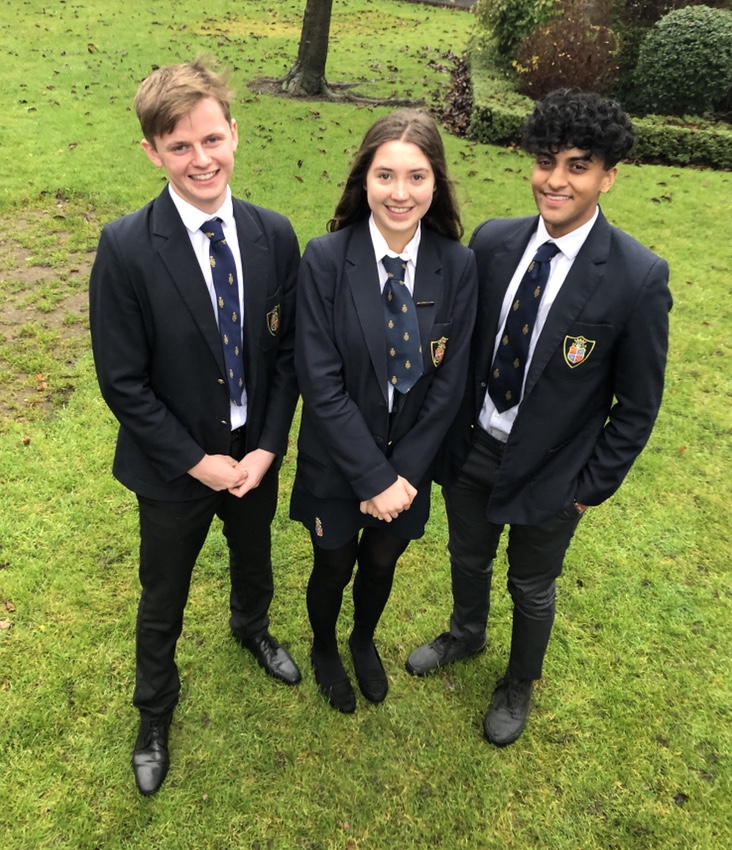 THE top-performing state school in the North is opening its Sixth Form doors to prospective students from all over the region with the announcement of additional places for pupils from other schools.
Ripon Grammar School has been named top state school in the region by The Sunday Times for the seventh year running and is rated outstanding for both its education and boarding.
Current fifth formers and their parents are invited to the Open Evening on January 20 to meet sixth form students and staff and find out more about the school, which is also renowned for its music, sport and drama.
As a state boarding school, where education comes free, RGS attracts students from all over the country and beyond and has around 50 places for students from other schools starting in September 2020.
Freya Sutcliffe, 17, from Stokesley, joined the Sixth Form last year: "It was quite daunting, at first but it didn't take me long to settle in and I have loved it, it's been the best decision for me."
She helps run the school's student-led eco-committee and is also involved in netball and drama. Studying French, English literature and Spanish at A-level, Freya plans to study languages at university.
"It's the people who make the school and I have made some really good friends. Teachers have been really supportive and care not only that we do well but also that we are happy and thrive in other ways," she says.
Ishwar Koppu, 17, from Dubai, also joined the school in sixth form: "From the moment I arrived here, every single person, both staff and students, have been really kind and friendly to me so I settled in really quickly and I've never felt left out."
Studying maths, physics, psychology and business studies at A-level, Ishwar hopes to study economics and management at university: "The academic record is very strong here, which is what you want from a sixth form. And the help and advice we receive from such highly qualified staff on choosing courses and universities has been invaluable."
He enjoys school sports and plays football for the First X1 team: "RGS has been perfect, definitely the right decision for me," he says.
Sebastian Lyons, 17, from Ripon, has been at RGS since Year 7: "I like the environment as it's quite a small sixth form and academically you are stretched quite a lot. Teachers are always encouraging you to do better."
Taking economics, maths and chemistry at A-level, he hopes to study politics, philosophy and economics at university and, as well as representing his school in rugby and football, is currently organising a school-wide mock election as a way of encouraging more civic engagement.
Head of Sixth Form Terry Fell adds: "There is no need to book a place at our Open Evening, just come along to speak to staff, who can offer advice and guidance on subject choices, and students, who will be able to tell you all about their experiences of our sixth form."
He stresses that RGS offers so much more than just academic focus: "We encourage independent learning with exceptional academic and pastoral support, but students are also encouraged to take on leadership roles and develop wider skills and confidence through involvement in a broad range of other activities. Students who join the sixth form at Ripon Grammar School will enjoy an environment which is both academically stimulating, and extremely welcoming."
Ripon Grammar School's Sixth Form Open Evening runs from 6.30pm to 9pm on MondayJanuary 20 and includes a presentation by headmaster Jonathan Webb, talks by heads of departments and an opportunity to find out more about our extra curricular opportunities. The sixth form team and students will be available to talk to all evening. Deadline for applications to our Sixth Form is Monday, February 3, 2020.

For more information, please contact sixth form co-ordinator. T: 01765 602647 or visit www.ripongrammar.co.uk
Pictured, top, Sebastian, Freya and Ishwar