SPORT: Cool school trip that gave us all a lift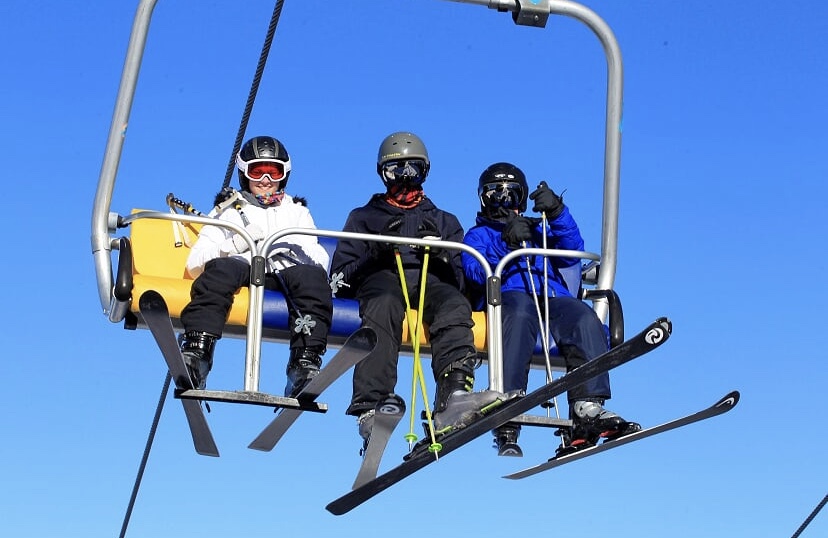 EMILY HODGSON, GEORGINA HOUSEMAN and EVIE DOWLAND report on a memorable ski trip which boosted everyone's confidence
ADMITTEDLY, we were a bit apprehensive before going on the ski trip, as many of us had not skied before and so were unsure of what to expect. Firstly, we were worried about the 28-hour bus journey, but it turned out to be fun and exciting to travel through so many different countries.
As we were finally approaching Bellamonte, everyone was extremely excited while also tired, but Mr Milner's music kept us awake and enthusiastic.
When we arrived at the hotel, our boots and skis were waiting for us and, after checking the fittings, we had free time before dinner. The hotel was great - nice dorms, close to a shop and all the different ski resorts. While everyone was extremely tired, we were also excited for the skiing week ahead.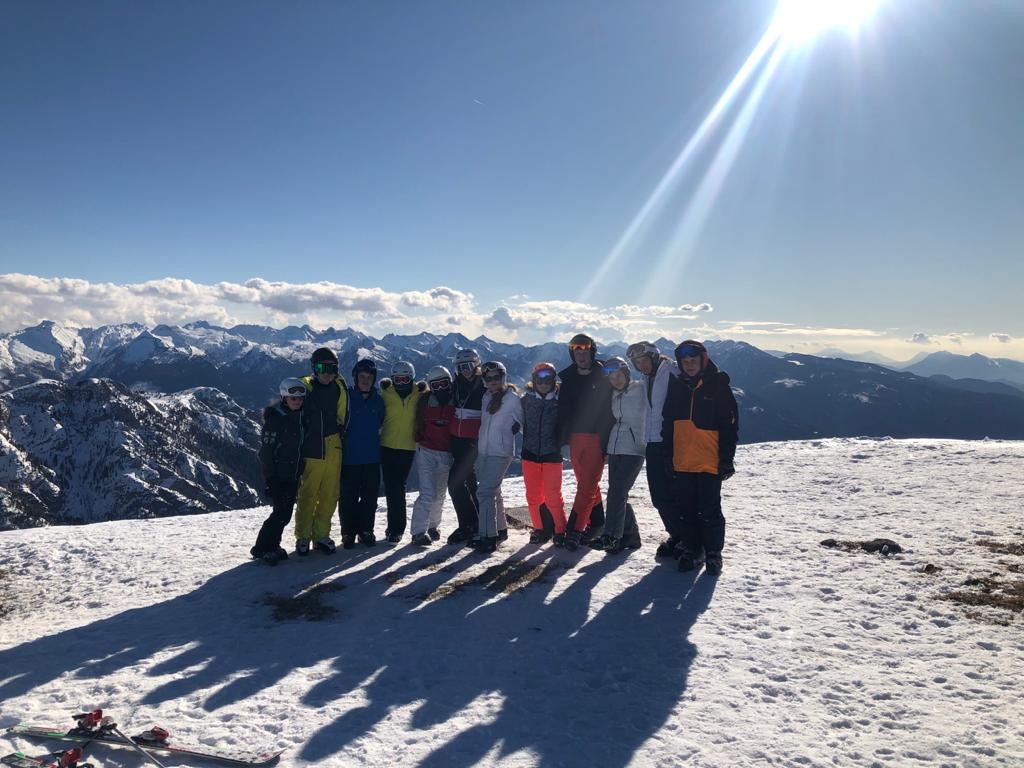 Even though not much snow had fallen recently, the Dolomite slopes had a perfect covering due to snow cannons in all the resorts. The sun shone every day, giving us excellent skiing conditions for beginners and experienced skiers alike.
The instructors were really enthusiastic and patient, especially with first-time skiers, which made our skiing experience less stressful and much more fun. As a group, we could decide how hard we wanted to push ourselves and therefore felt more comfortable on the slopes we skied. They were very approachable, so if we had any problems it made us feel at ease.
As many of us hadn't skied before, we were split into ability groups and started learning some basics on the nursery slopes. The morning went very quickly and before we knew it, it was lunch time. We sat on the top of the mountain and ate some delicious lunch with amazing views.
Another challenge for beginners was learning how to get on and off the chair lifts successfully. It can be a bit tricky but very entertaining to watch. When the entry gate to the chair lift opens, the race is on to ski to the end and wait to be swept away by the lift. You then have to pull down the bar and get your skis on the footrests without getting your poles stuck all at the same time. Easy when you know how! but by the end of the week we had mastered button lifts, chair lifts and gondolas.
Each day, we went to different resorts, this was good as we had a new challenge every day. This allowed us to develop our skills on different slopes and improve technique, so we could move onto a more difficult level of slope.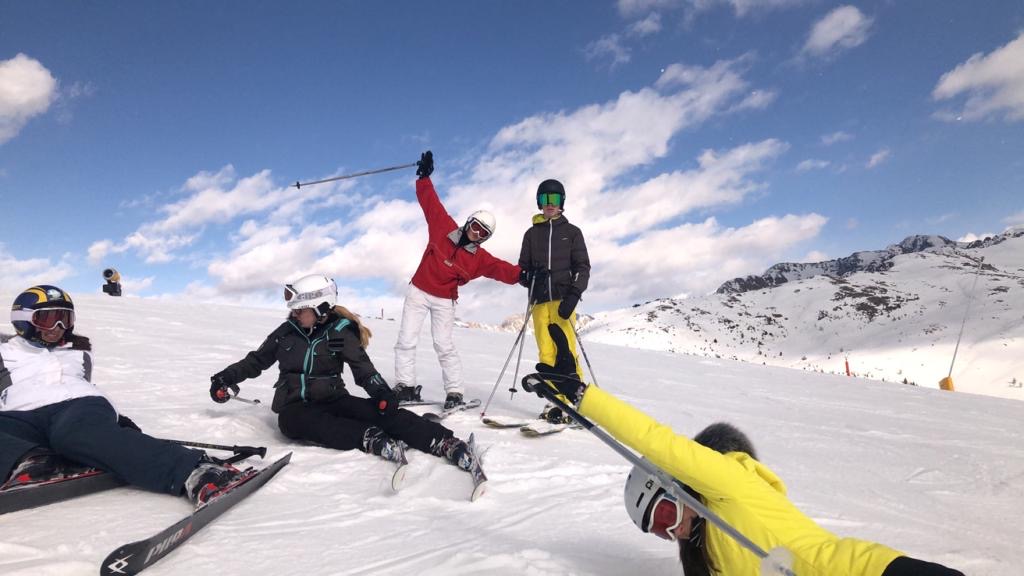 There's no need to be nervous as the instructors only take you down the bigger, steeper slopes when you have built up confidence and ability. By the end of the week, we were confident and proud of what we had achieved.
Each evening after dinner, we would have a meeting about the following day's skiing and activity. Stories were told of each groups' skiing adventures and mishaps and prizes awarded.
The evening activities – including pizza night, swimming, snow tubing, going to an ice-cream parlour and sledging - were a lot of fun, and a good way to talk to new people and make new friends. Despite it being very cold, everyone had a great time sledging and snow biking down the ski runs and struggling to stay attached to the button lift on the way back up. The teachers, travel reps and even bus drivers had an amazing time flying down and crashing multiple times.
Finally, there was the awards evening. Everyone's skiing ability was assessed at the end of the week and the instructors all came to the hotel and presented us with certificates and medals.
We would recommend going on the ski trip because it was a very enjoyable and exciting trip where many of us increased in confidence, made new friends and learnt and developed new skills. Thank you to all the staff and the ski reps who made it such an amazing and memorable trip.