SPORT: Girls celebrate hockey success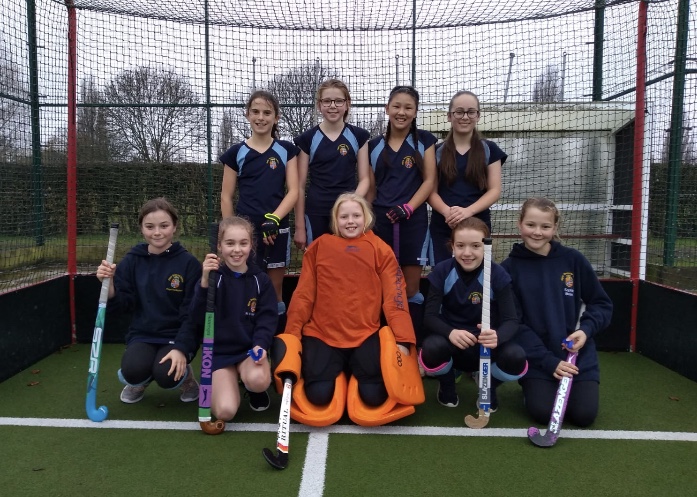 RIPON Grammar School's U12s girls' hockey team players are celebrating reaching the county finals of a prestigious competition.
The only state school to qualify for England Hockey's In2Hockey Yorkshire finals, the girls were up against stiff competition from Queen Mary's, Cundall Manor and St Olave's schools.
During the action-packed event at St Peter's school in York on a particularly cold, damp day, they narrowly lost all three of their games, emerging as the fourth best team in their county.
PE teacher Siobhan Gilfillan praised the skill, team-work and intelligent play which got them to the finals: "They have demonstrated dedication and a willingness to train hard since September and this was rewarded when they finished as runners-up in the qualifying round."
She added: "A strong performance by captain and playmaker Lottie Nichol in midfield was supported by Evelyn Dodds, Sophie Bean and Freya Cunningham in defence and by our front four attacking players, Aimee O'Dea, Libby Acton, Issy Doran and Millie Marshall – not forgetting our goalkeeper Freya Hewitt, who donned the goal keeper's kit for the first time in September."
RGS narrowly lost to the other three teams, by just one goal in each game: "The team is showing tremendous potential and we are looking forward to more success in the future," said Miss Gilfillan.
*In2Hockey is a small-sided version of the game, designed for the U10-U14 age groups.
OUR U16 team have also enjoyed some exciting hockey this season, reaching the third round of the U16 Tier One National Hockey Competition.
Having beaten Pocklington school 1-0, with a great goal from captain and attacking midfielder Poppy Lawson, the team then played the Grammar School at Leeds in the third round, when they were defeated by five goals to nil, in what turned out to be an exciting and competitive game.
The umpire commented on how much she enjoyed the match: "I was very impressed by the skill level of both teams."
Miss Gilfillan also praised the U14 hockey team who, after winning their area tournament, went on to play in the county round: "The team just missed out on qualification for the semi-finals on goal difference. A great team performance," she said.