SPORT: Gymnastics success for RGS girls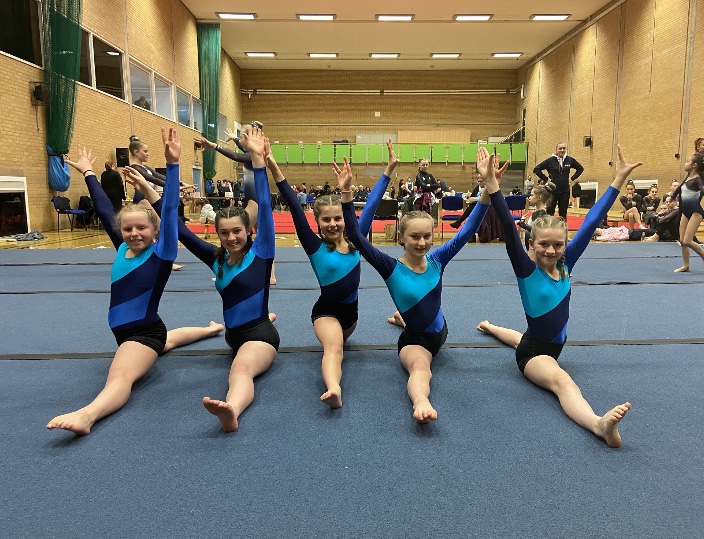 RIPON Grammar School gymnasts excelled in the Yorkshire round of the British Schools Gymnastics Floor and Vault championships in Hull, coming home with a bronze medal.
Fourteen students made up the two RGS U14 and one U19 teams taking part in the event at the East Riding Haltemprice Leisure Centre.
"In the weeks leading up to the competition the girls spent hours at home and at school putting together their floor routines," says director of sport Adam Milner. "And a huge thanks to Hannah Clark from the U19 team - which included Y11 students - who helped coach the U14 teams in the morning before competing herself in the afternoon."
Nerves were running high as the competition got underway, he says: "The U14 A team were up first with Grace Darbyshire getting the team off to an excellent start on the floor. Each girl completed their 60 second floor routine. The girls then had two vaults each with the their best vault score counting towards the team total.
"U14 B were next up and again performed brilliantly with Olivia Keilloh the pick of the bunch with two outstanding performances on the vault and floor. After the lunch break it was the turn of the U19 girls, made up of four students from Y10 and Y11.
"Hannah Clark followed up her coaching in the morning with some excellent performances. Jasmine Cheung, despite not training for more than eight months, was the top scorer for her team whilst Charlotte Wood battled through injury to ensure the team secured a full complement of scores. This, combined with two solid scores from Laura Parsons, secured the U19 team the bronze medal in the team competition.
"It was a fantastic experience for all the girls and a tremendous achievement, especially since they were all in the lower section of the age groups. They will all be raring to go back next year and go even better," said Mr Milner.
*Huge thanks to the Friends of RGS for funding the smart new school leotards and thank you to Ripon Uniform Shop for providing these at such short notice.