SPORT: Joshua selected to play for county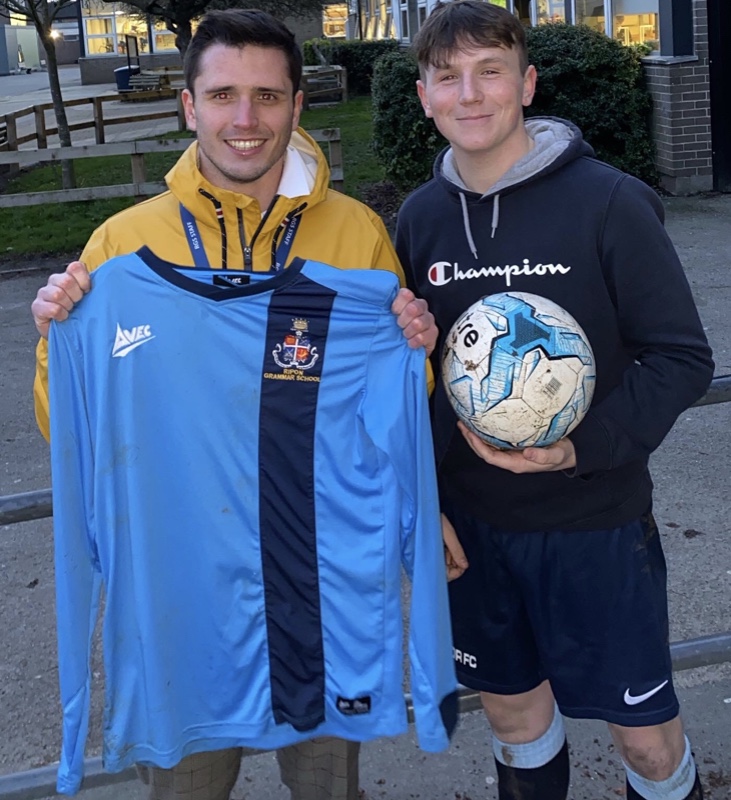 A TALENTED Ripon Grammar School footballer has been selected to represent his county.
Joshua Halliday, 17, from Boroughbridge, is captain of the school football team and is now also playing for North Yorkshire U-18s.
As part of the selection process the attacking midfielder had two trial sessions and also took part in a number of fitness and training sessions: "I was really happy to be selected," he said.
Having enjoyed the sport since he was four years old, playing for teams in Boroughbridge, Darlington, Rotherham and Chesterfield, Joshua's football career highlights include taking part in major youth tournaments in Sweden and Barcelona.
He played in the Gothia Cup tournament in Sweden, the largest international youth soccer tournament in the world, and in the Barcelona Football Cup international youth football tournament.
Praising the 3G pitch development at Ripon Grammar School, Joshua said it would help improve the standard of football at school further: "It will have a huge impact on the school team as we'll be able to use it not only to play football on but to train more frequently even in poor weather."
His North Yorkshire team has already beaten York City and Cumbria this season, as well as narrowly losing to Cleveland. Future games are planned against a number of professional teams including Bradford City Football Club's Academy.
After A-levels in PE, history and business, Joshua hopes to take a gap year and is considering training to become an academy coach.
Pictured: Joshua, above, with his U18s North Yorkshire team coach