Star athlete wins golds at Yorkshire championships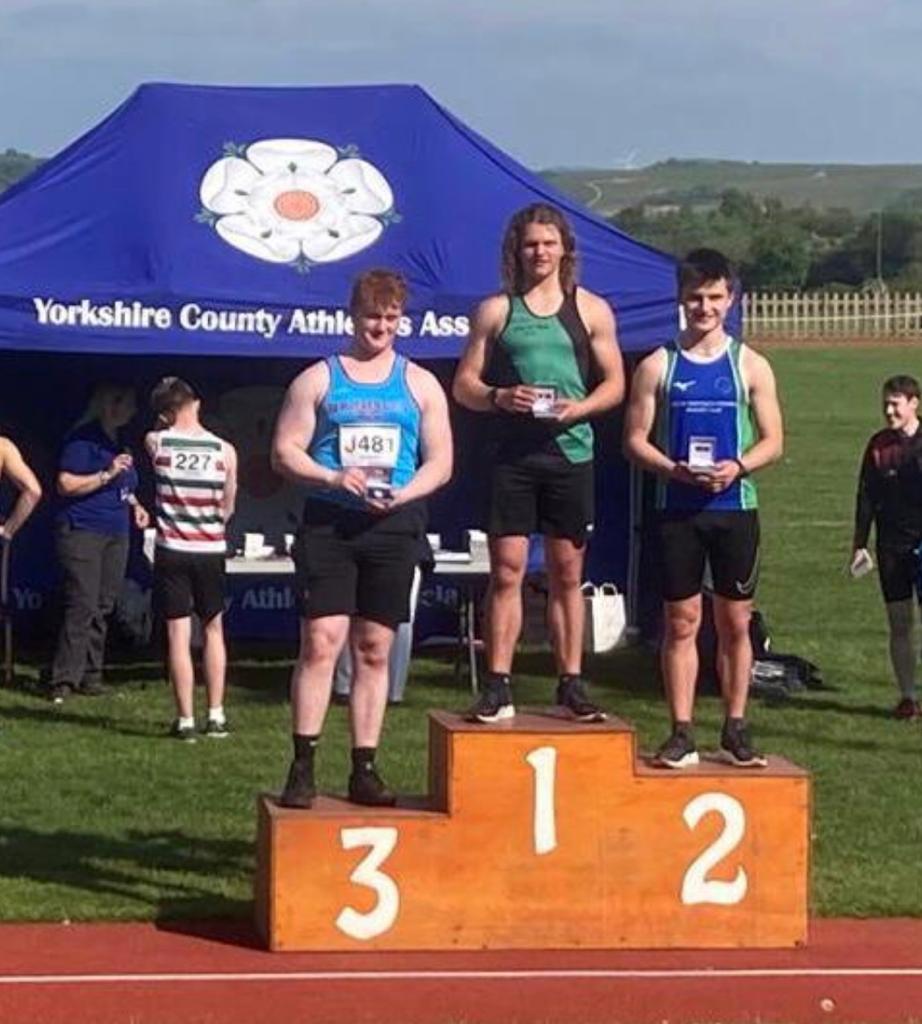 TEENAGER Isaac Henson has beaten off stiff competition from throughout the county to be crowned Yorkshire champion in shot put and javelin.
The 17-year-old multi eventer's astonishing performance at prestigious county championships, competing against top athletes up to age 20 who specialise in each event, also saw him pick up silver in discus.
"It's always a great privilege to compete at the Yorkshire championships and it's a credit to my coaches, who work so hard to get me there," he said.
It's the first time the Ripon Grammar School student has entered the men's Under-20 competition at the Northern Athletics Yorkshire Track and Field Championships, held in Cudworth.
Last year, he collected gold medals in shot put, 100m hurdles and discus, which he won two years' running, in the Under-17 competition. He also picked up silvers in javelin and pole-vaulting.
The former North Yorkshire's U15 indoor pentathlon champion – in long jump, high jump, hurdles, shot put and 800m sprint - trains with York City Athletics Club two to three times a week and hopes to study chemistry at university.
His interest in athletics was sparked aged 11, when he was selected to represent his school in cross country, and he went on to join the athletics club in York two years later.