STUDENT BLOG: Life as a new student in RGS sixth form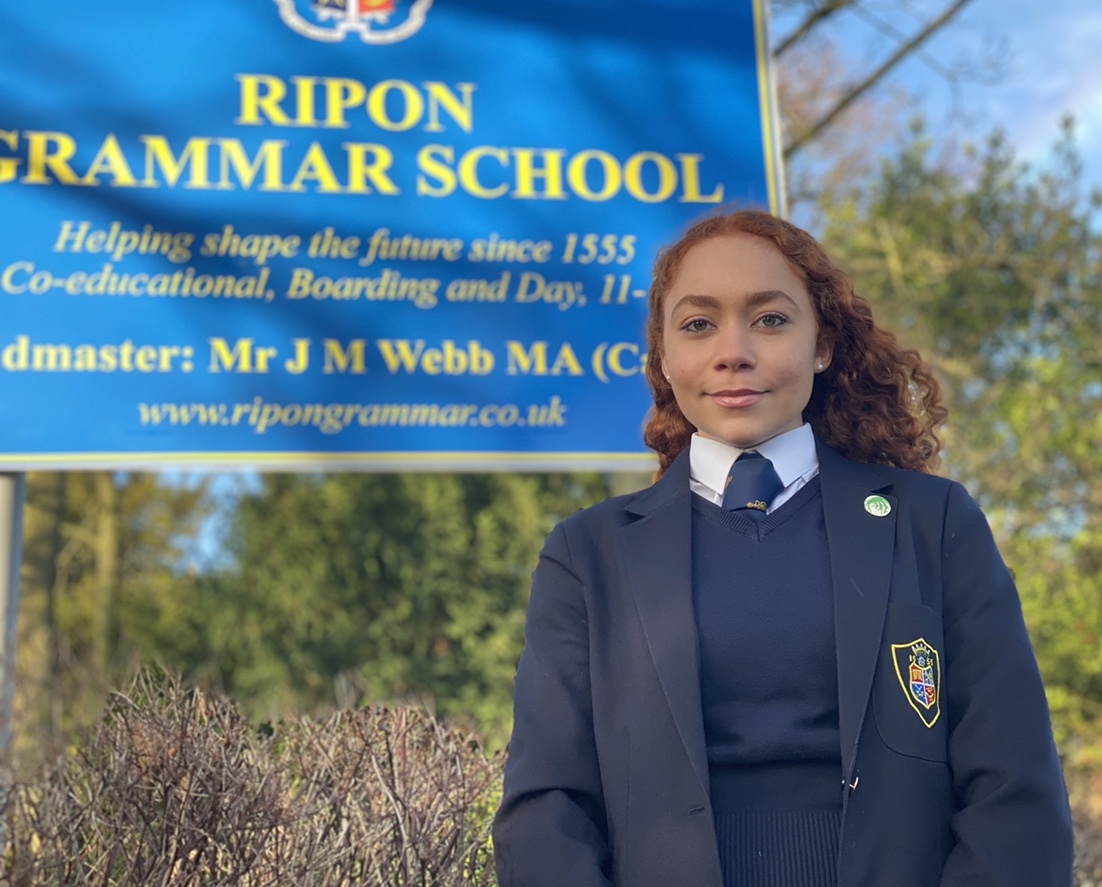 Joining a new school in sixth form can feel daunting. AVA EDWARDS, who is studying geography, French, English literature and RE at A-level and hopes to become a lawyer, reveals what the experience has been like for her and how she now can't imagine being anywhere else
AFTER having an extended six-month summer break, you can imagine how nervous I felt about joining a new school for sixth form. But now I have been at Ripon Grammar School for a full term, I can't imagine going anywhere else.
I previously attended school in Harrogate, but decided to join Ripon Grammar for sixth form after hearing numerous good remarks about it.
Pre-Covid-19, I had the opportunity to view the school with a current Year 13 student, and it was helpful to view the school environment from their perspective. Immediately, I knew I wanted to attend Ripon Grammar School sixth form.
The application process was simple and took place in January. There was also an information evening which was particularly informative and gave me the chance to meet some of the subject teachers.
After being accepted into the school in March, I was invited to an online induction day to be introduced to the sixth form life in May. We were welcomed by the sixth form team, and given an online tour of the school as well as information on life in the sixth form. We also had the opportunity to fill out surveys on what we would like from the sixth form, such as activities or even what we would like to eat during lunchtimes, assuring me that it was a caring environment.
The Plus One programme stood out to me as it is unique to RGS. This takes place instead of a fourth subject if you opt to take three subjects. This includes scheduled EPQ (extended project qualification) sessions with a supervisor, IT skills sessions as well as private study in the sixth form's learning centre.There is also the opportunity to do volunteering, which may include charity work or helping in the younger years' lessons. I chose to be a part of the school newspaper as a part of my volunteering. I enjoy being a part of the team to create new ideas for the newspaper and having the independence to write my own articles.
The school also arranges a 'buddy' system, which means that a new member of the school is paired with a current student. I found this very helpful since I didn't know anyone at RGS previously, soI had the chance to get to know someone beforehand and ask them for plenty of advice. Even with the pandemic restrictions, we were still able to message each other online since meeting up in person was tricky. My buddy was extremely kind and made sure I was fully prepared to join the school.
Now comes the first day. I remember feeling a mixture of nerves and excitement s as I walked into the school. The only person I knew was my buddy, who met me outside school. We were greeted by the teachers before being given our form rooms and timetables, then sent off to some taster sessions of the subjects we had chosen. Everyone I met throughout the day was very friendly.
At that point, I had chosen to take art, French, English literature and RE. However, over the summer I had changed my mind and wanted to swap art for geography. The school made the swap very simple and were rather happy if anyone wanted to change their subjects or drop one. This immediately made me feel supported by the teachers.
It took me until the end of the first half term to fully settle in. Getting used to the workload wasn't too difficult since we were given transition work from each subject to do over the summer, which offered a nice introduction to the courses. I made new friends from each of my lessons and gradually became more comfortable.
At this point, it feels like I've always attended Ripon Grammar since I feel so settled.
As for the future, the careers department is immensely useful. They always send us plenty of emails about work experience opportunities and online webinars. This includes setting up guest speakers, such as barristers, or even former students who went on to Oxbridge. This helps with planning the future and seeing the many different options there are, with plenty of guidance along the way.
As I have already said, I can't imagine going to another sixth form now. The workload from lessons is always just enough so I still have time for extra-curricular activities outside school, as well as making my own notes. I also found it very helpful to be able chat with my teachers about my progress, and how to improve, at the online parents' evening. In addition, I received a progress report so my parents can see how well I'm performing in lessons. I feel fully supported with my education and with making plans for life after sixth form.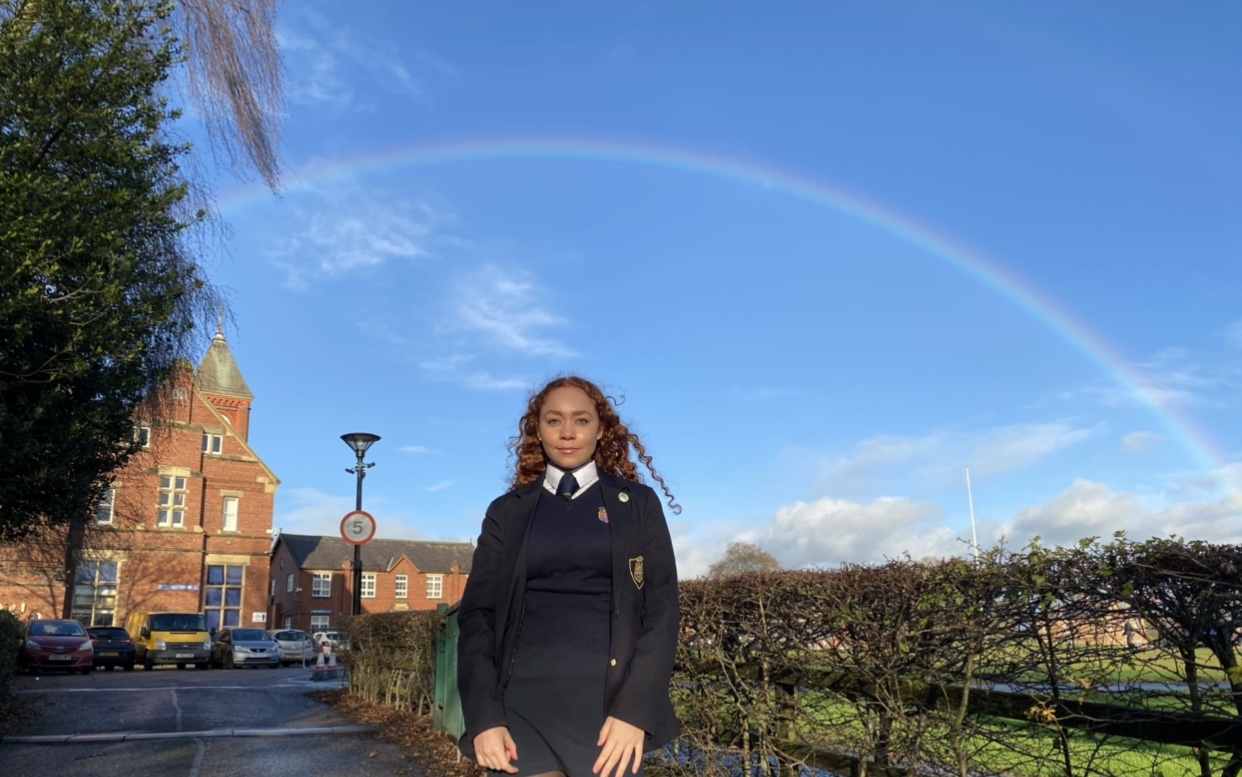 Good omen?: Ava pictured under a rainbow at her new school, RGS