Student praised for work on global 'smart cities' report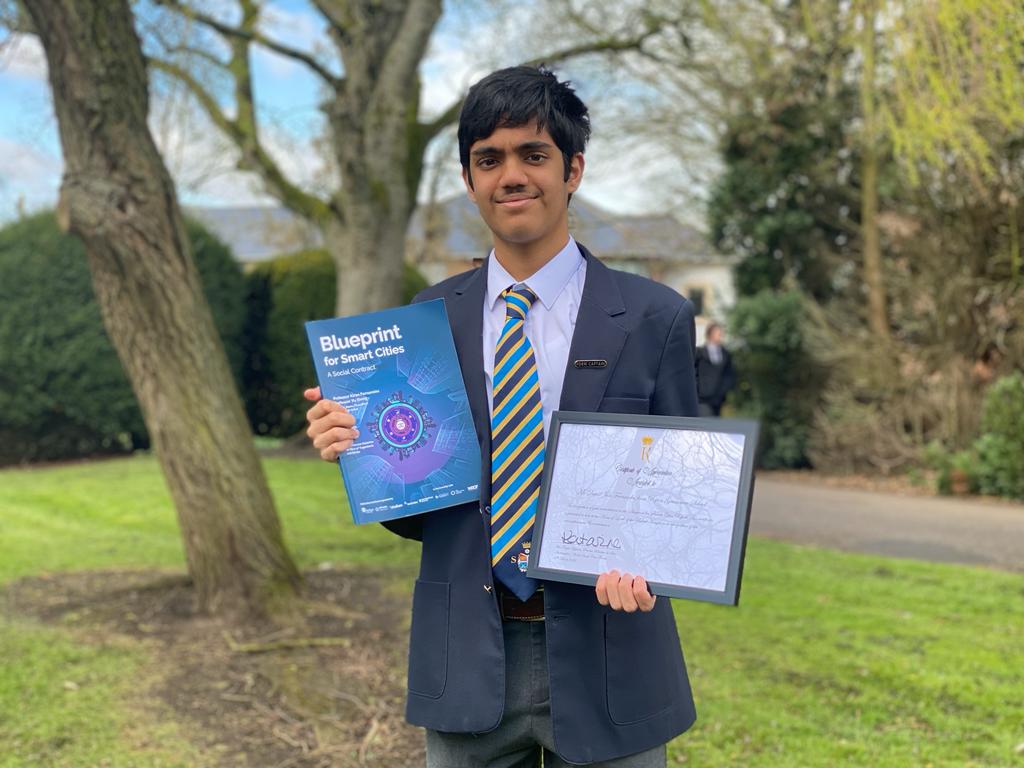 AN RGS student gave a presentation on 'smart cities' to a distinguished audience at the House of Lords after contributing to a groundbreaking global report during a summer internship.
Year 8 pupil David Fernandes worked with the World Smart City Forum, which launched its Blueprint for Smart Cities: A Social Contract at the end of March.
Working with academics from the universities of Durham and Surrey, David collected government and industry data about emerging technologies such as artificial intelligence and blockchains, which could be used in the design of smart cities.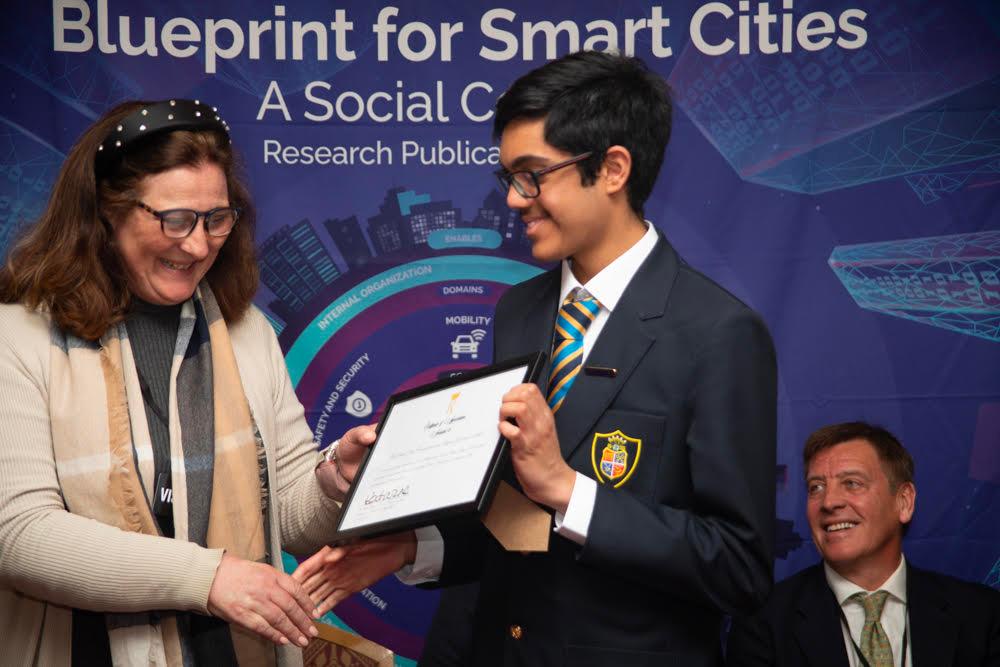 The 13-year-old interviewed a number of experts - including blockchain entrepreneur Daniel Doll-Steinberg and business consultant HRH Princess Katarina of Yugoslavia and Serbia.
"The main thing I learnt was that, for a smart city to happen, technology is key. We need smart citizens and there needs to be smart governance," he said.
He explained how an intelligent city integrates digital technologies into its networks, services and infrastructure: "It's a real city with a human centre and ecosystem, where physical and cyber space intertwine."
Working on the project was exciting, he said: "It was a lot of fun I would recommend it even if you don't understand everything that is being said. I learnt a lot."
He was among a number of academics and representatives from the World Smart Cities Forum, Big Innovation Centre, and Citiesabc Index, to speak about the importance of developing human-centric smart cities at the presentation at the House of Lords.
Following his talk, HRH Princess Katarina, who launched the report, awarded David a Certificate of Appreciation: "I am delighted to see David's contribution to this report that has made the human-centric ecosystem a central tenet of a smart city's blueprint," she said.
The report argues that a human-centric ecosystem must be a core element of a smart city's make-up, in a world facing significant social and environmental risks as industrialisation continues to surge.
Traffic congestion, air and water pollution, noise disruption, public safety and employment are all highlighted as posing increasingly bigger risks to society and sustainability. While we can utilise advanced technologies to keep cities safe and boost sustainability, the report urges that a focus on human wellbeing and quality of life should be prioritised as part of this advancement.
Two key challenges for such highly dense cities to overcome are highlighted - the promotion of sustained, inclusive, and sustainable economic growth, full and productive employment, and decent work for all while making cities and human settlements inclusive, safe, resilient, and sustainable.
Both, the report states, are critical for allowing urbanisation to be able to contribute to sustainable growth, and allow inclusivity, productivity, and innovation to continue.Crucially, the report's central message is that the four key stakeholders of society; university, business, government, environment must take greater strides to work together to create a smart city ecosystem that supports and enriches the lives of those living within it
*The outcome of this report is being used to develop the world's first blockchain platform (called citiesabc.com) for the design and management of smart cities. The full report along with its findings and implications, can be found athttp://citiesabc.com/smartcities/