Students buck national trend to celebrate record A-level results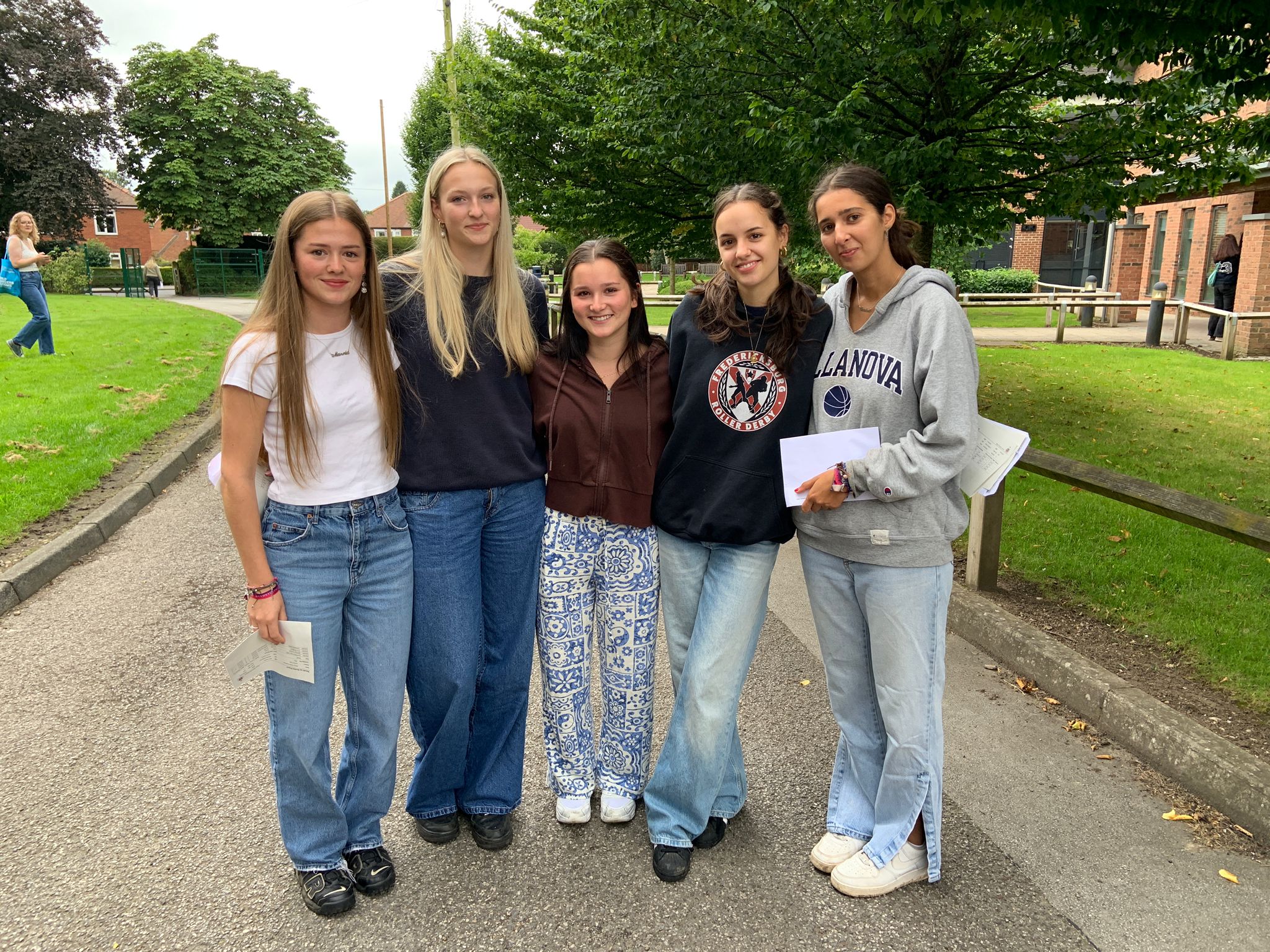 THERE were lots of happy faces at Ripon Grammar School as students saw their hard work pay off with a set of record A-level results despite falling grades nationally.
The 149 students achieved 82.7% grades A-B and 56.3% grades A*-A, with 98 A* grades in total.
The top-performing student, Ben Statham, 18, from outside Ripon, achieved five A* grades, with six students achieving four A*s.
Headmaster Jonathan Webb said grades were among the best the school - which consistently tops Yorkshire's A-level league table - has seen: "I am absolutely delighted with this year's results.
"Despite the national movement of grading down to 2019 levels, students at RGS have maintained overall results at last year's record of 82.5% of all grades graded at A*-B.
"More than 56% of results were at A*-A, which is a record result also in comparison with pre-pandemic results."
RGS's 56.3% A*-A score is well above the national average for independent schools (47.5%) and selective state schools (39%).
Mr Webb pointed out: "While the national figure for A*-A has fallen from 36.4% to 27%, RGS has maintained its high percentage of A*-A grades, which I think reflects the integrity of our procedures in previous years."
As students collected results and celebrated their success, he added that a record 85% had secured their first-choice university courses, three quarters at top Russell Group universities including Oxford and Cambridge.
"My congratulations to all the students on another very successful year and a huge thank you to their hard-working and dedicated teaching staff."
The most popular university destinations for the Class of 2023 are: Newcastle, Durham, Manchester, Liverpool, Edinburgh, Bristol, Bath and Exeter.